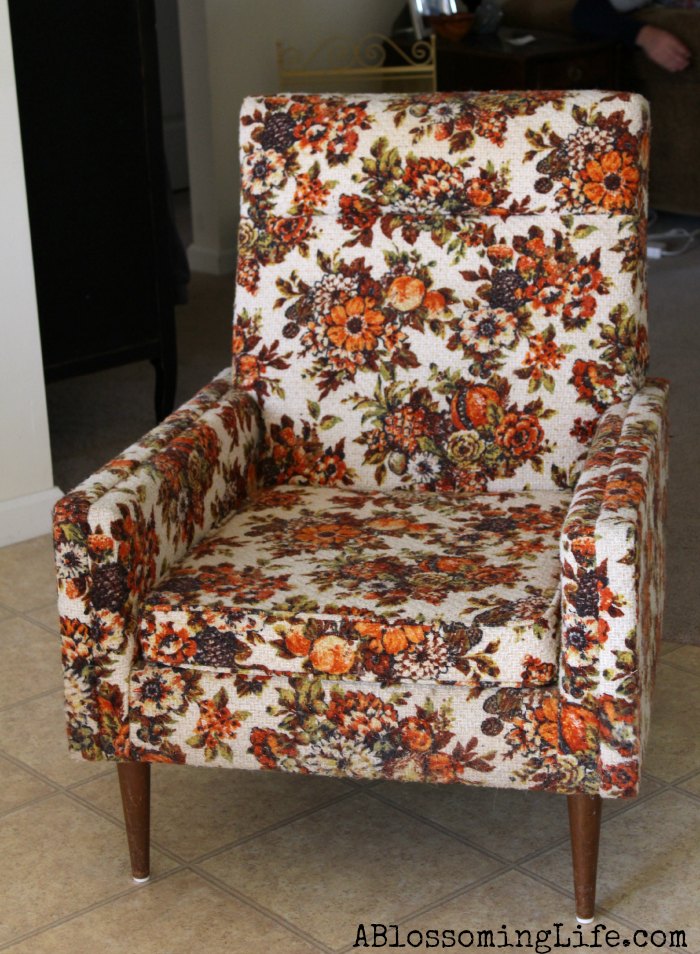 Lately this place has been a little quiet. I totally have good excuses though! We have been out a town a few times within the last month. Plus, we are in the process of packing to move to our first home and I'm working full-time. I have also been working on one big project though… My first ever chair redo. Not just a dining room chair…. No, a full chair that needed to be reupholstered.
The amazing women that we are buying our house from, saw this sitting on the side of the road in town with a free sign pinned to it. She knew my love for mid-century modern furniture (because I was drooling over some of her dressers, which I bought) and texted me with a picture of it. At first I thought to myself "no way! I don't want a project right now with the whole moving thing."
We went over to our future home to "help" install GFCIs in some of the outlets (we didn't really help at all), and when the guys were in the front yard she asked me if I went to look at the chair. I told her "no, I didn't think the hubs would like it". So being the awesome person she is she said "want to go sneak over and look at it while they were working? They won't even know we are gone!" We hoped in her minivan and drove down the street like we just robbed a bank or something. Picked up the chair and tried to be sneaky like nothing happened. Unfortunately, her 9 year old son told the guys we left to go look at something and they knew. O well! I was so excited to work on it I couldn't wait until after we moved. I picked it up and have been working on it here and there ever since.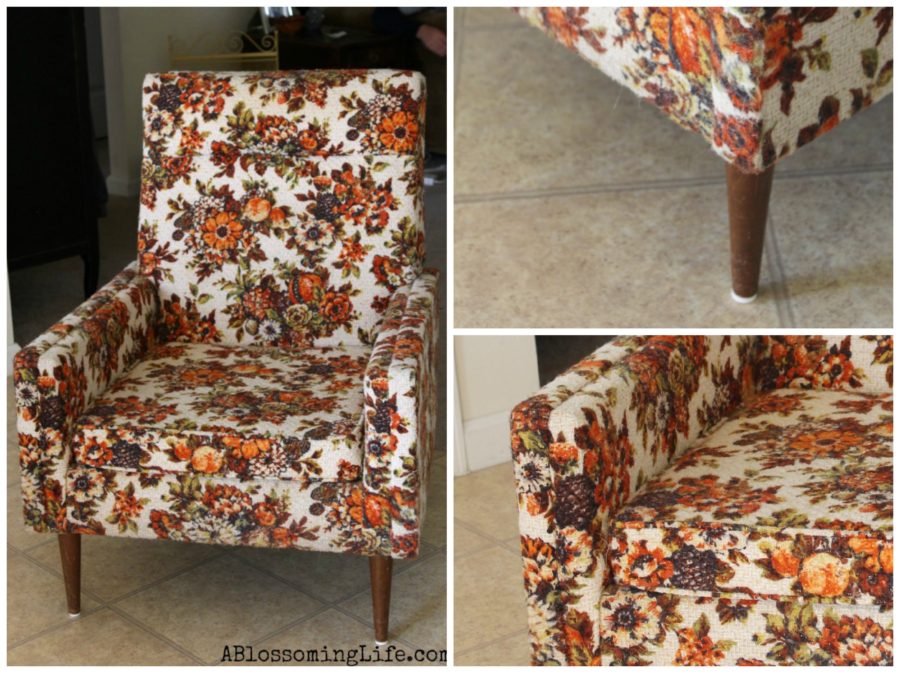 So far it has been fun and a little challenging! Hopefully I will have it done this weekend! Have you ever reupholstered furniture? What has your experience been like?