Coconut Strawberry Ice Cream Recipe (DF & Vegan)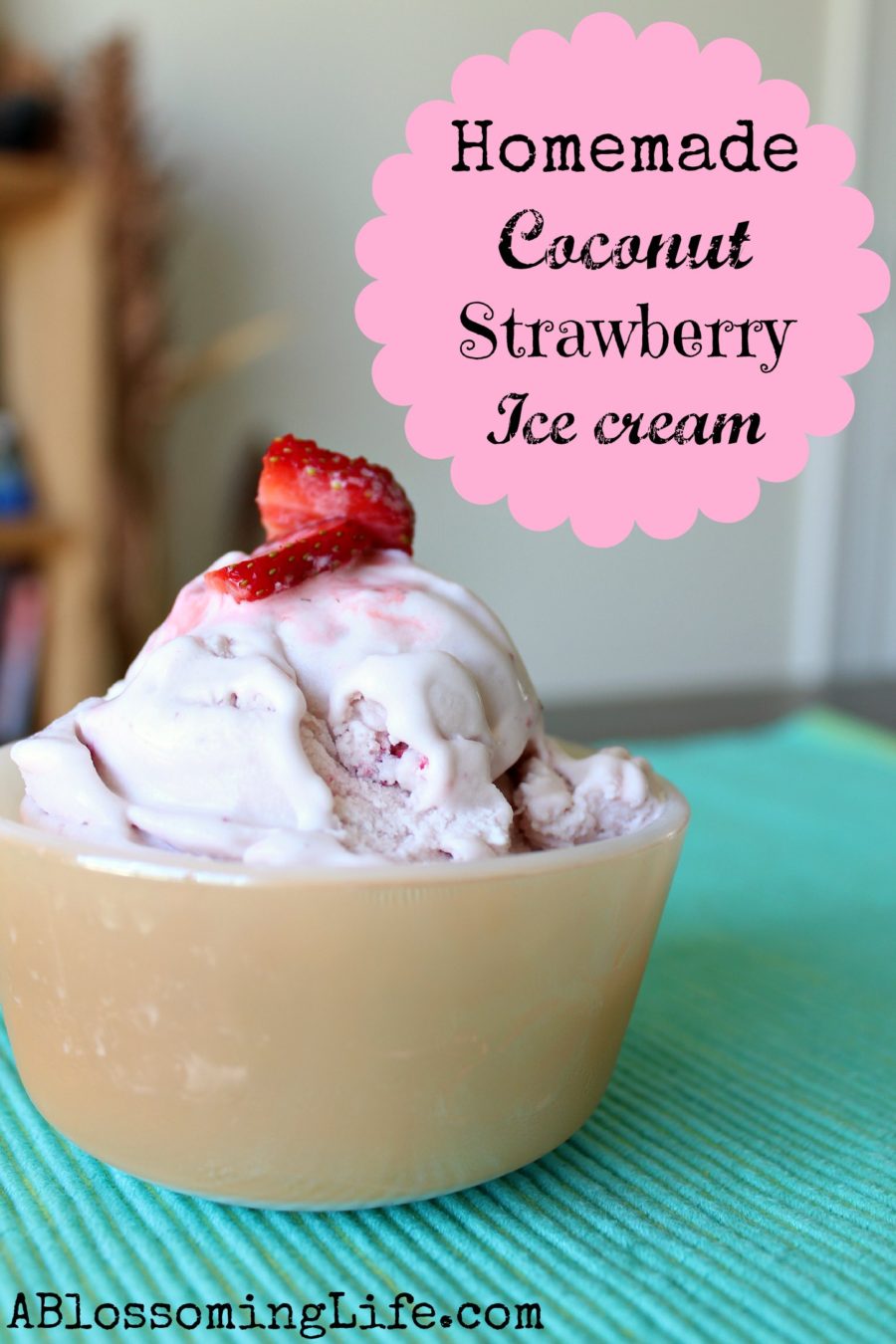 I love love love ice cream… seriously, it's a problem! The one bad thing about my love for ice cream is that I am allergic to dairy. Yea it makes me rashy and I start coughing, but I usually don't care and eat it anyway ha! Well I thought of making coconut ice cream a long time ago and never got around to it! Until now, and man have I been missing out! This stuff is delicious and creamy. I don't feel like I am missing something like I usually do with fake ice cream.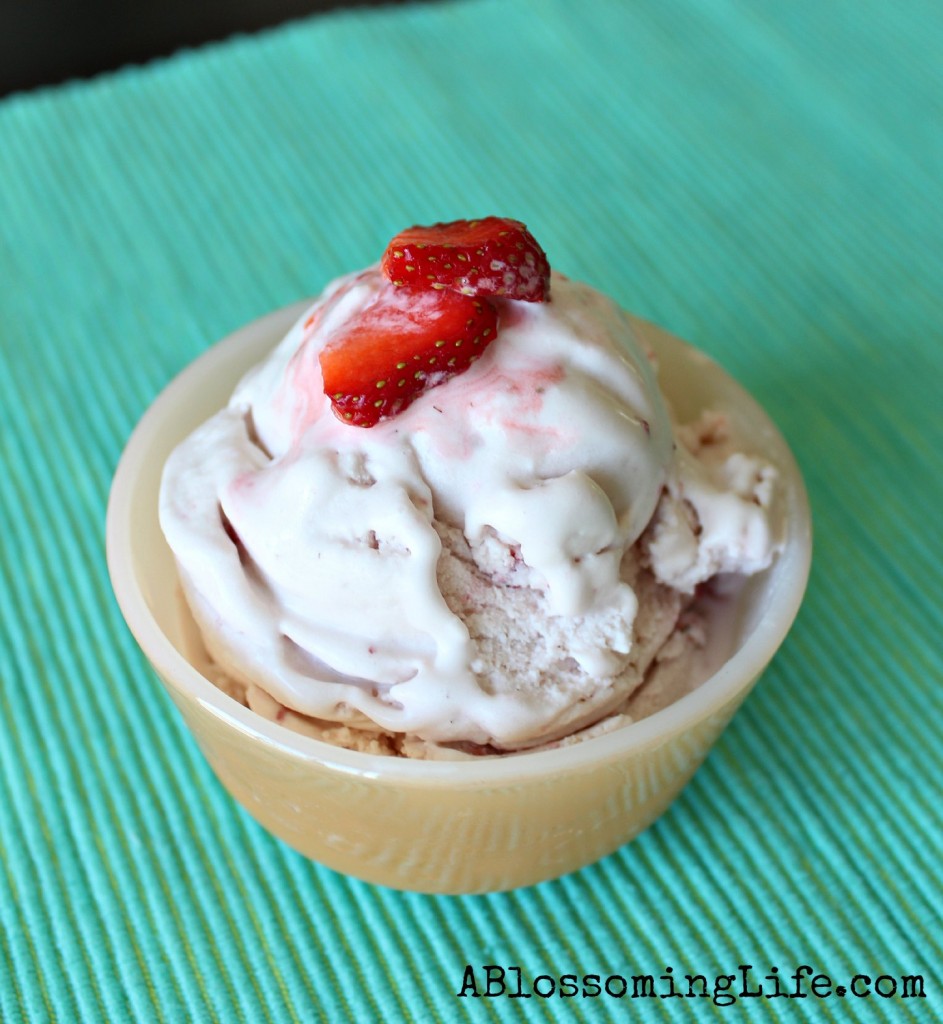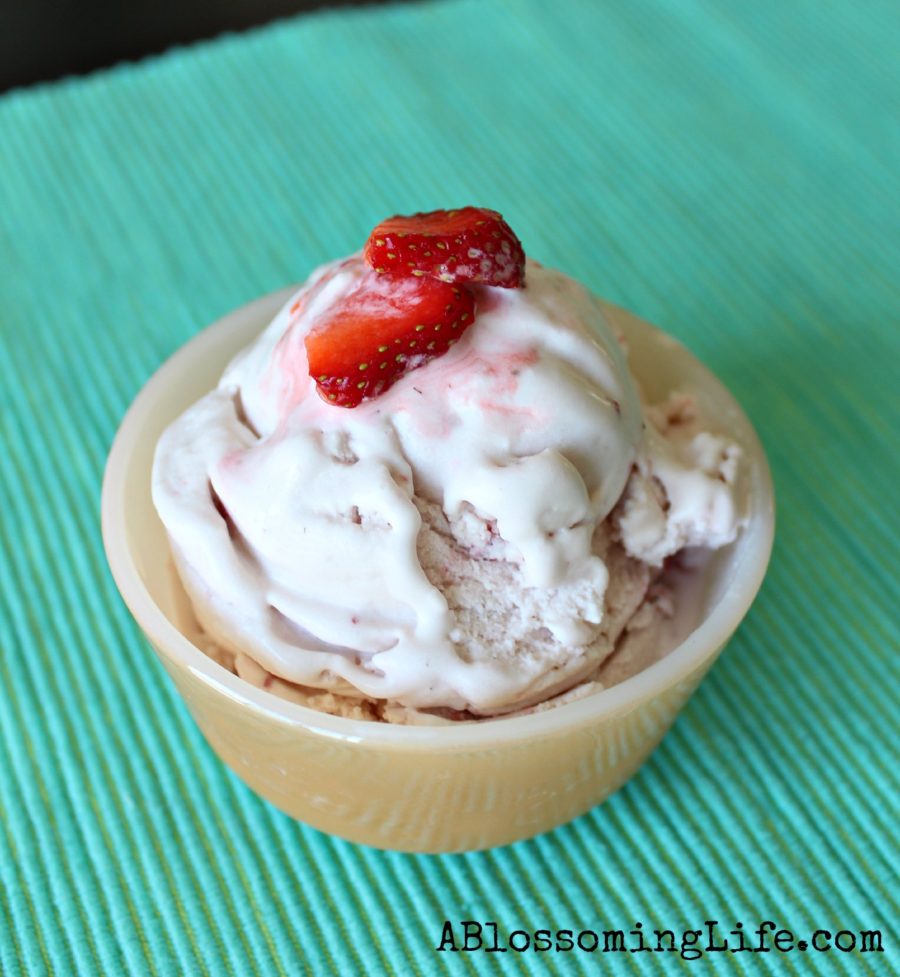 My hubs and I love ice cream so much that we usually don't have any in our house. Your probably thinking that doesn't make sense…. But if it's in the house we would eat all of it. So by not having it in the house it makes us eat way less ice cream, and when we do want some we have to leave our house and go get it (and we are lazy a lot and don't want to make the trip). See totally makes sense… to us it does anyway.
This ice cream is way too yummy not to make and keep around. So sorry hubs this is going to have to be a staple this summer!! By the way it was 90 something degrees today. Sad to say I think spring is way behind us now and horribly hot souther Illinois summers have arrived!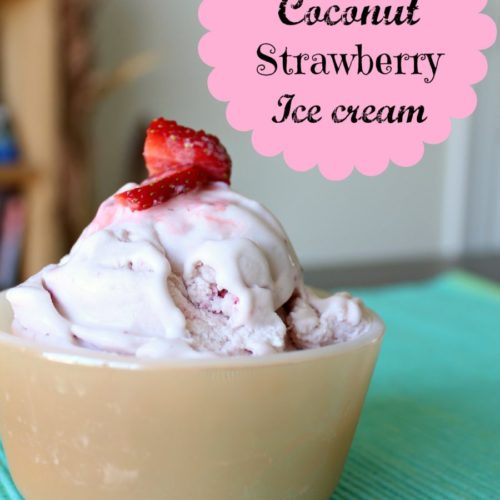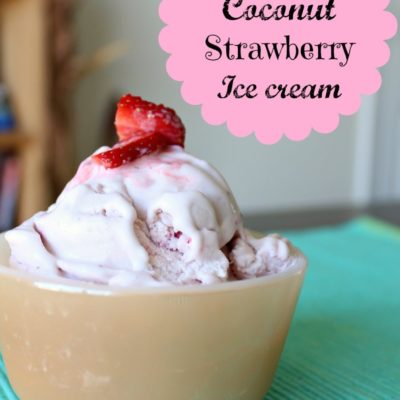 Coconut Strawberry Ice Cream (DF & Vegan)
This is a delicious and creamy vegan ice cream that is perfect for the summer!
Print
Pin
Rate
Instructions
In a bowl, mix together coconut milk, brown sugar, dash of salt, and vanilla extract until the sugar has dissolved. Place mixture in the fridge to cool for at least one hour. Rinse and cut off the tops of the strawberries. Smash strawberries in a separate bowl with potato masher or in a blender. Following the directions of your ice cream maker, slowly add your coconut milk mixture into the ice cream maker until it doubles in size (around 20 minutes). Add in mashed strawberries until well combined. Eat right away or freeze for later (if it lasts that long).
Nutrition
Serving:
1
g
|
Calories:
488
kcal
|
Carbohydrates:
33
g
|
Protein:
4
g
|
Fat:
40
g
|
Saturated Fat:
36
g
|
Sodium:
32
mg
|
Potassium:
484
mg
|
Sugar:
27
g
|
Vitamin C:
12.5
mg
|
Calcium:
60
mg
|
Iron:
6.6
mg
I could barely stop myself from eating the entire container of this yummy ice cream! My husband even loved it and doesn't like the taste of coconut! Score!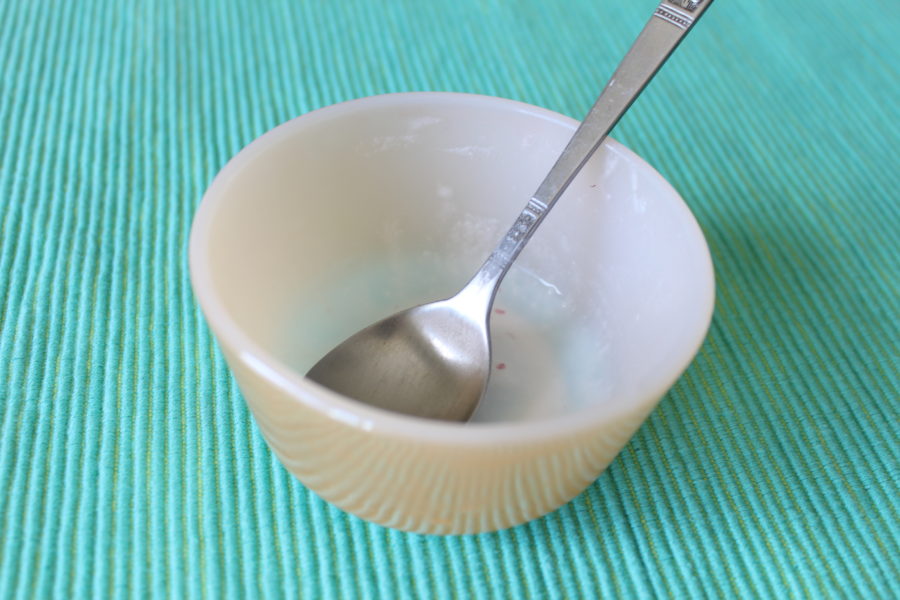 Yummmm! What is your favorite sweet treat during the summer?
I party here…