DIY Hydrating Face and Body Cream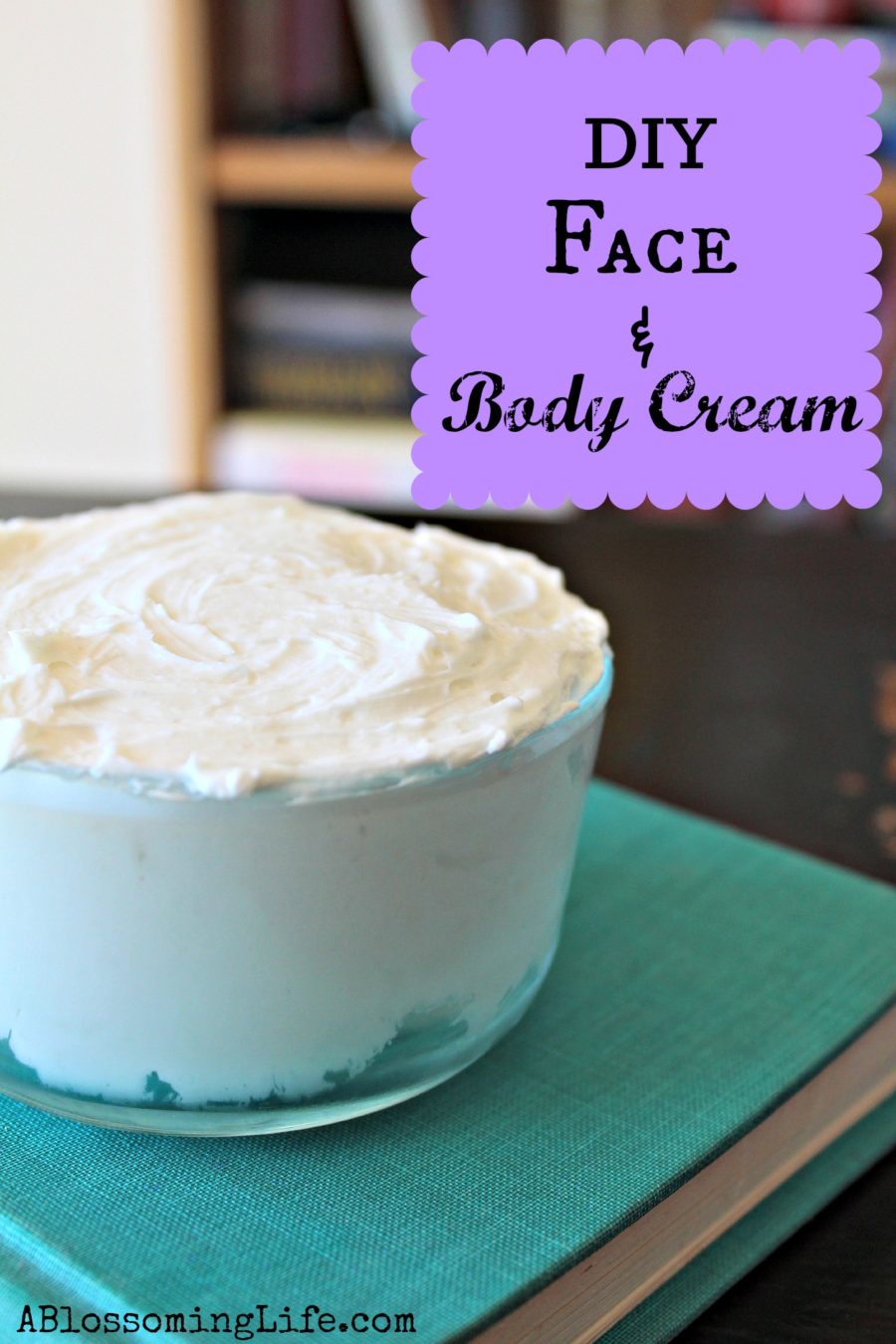 This cream/lotion is super easy to make and very hydrating! The hardest part about it is waiting for it to be ready!
My skin has been really dry lately (probably due to the crazy weather here in southern Illinois)! Making my own natural products is important to me, but lotion just seemed scary and way too complicated! Well, I was wrong, and it's not! With just a few ingredients and a little time, it's ready! The best part…. I know exactly what is in it! No crazy ingredients, and I can tweak it exactly how I want!
DIY Hydrating Face and Body Cream
1 Tbs bees wax
1/4 cup shea butter
1/4 cup organic coconut oil (I like Trader Joe's brand)
3/4 cup aloe vera gel
1 oz (about 1 Tbs) vitamin E oil
20 drops essential oil (optional)
1 Tb bentonite clay (optional)
Directions: In a microwave safe bowl or in a double boiler, gently melt bees wax, shea butter, and coconut oil. Place melted oils into a blender or mixer and allow to cool completely (this is the really hard part)! In a separate bowl, mix together aloe vera gel, vitamin E oil, and essential oils (optional). After the oil mixture has cooled, blend oils, slowly adding the aloe vera mixture. Now you have lotion! Remove lotion and place in a small container with a lid.
(Optional) Blend in bentonite clay (do not use metal if you choose to add this option!).
Note: If the lotion gets too hot it will melt (learned this the hard way), so keep in a cool place in your house. We usually have our house at or a little above 75 degrees, and it is fine!
I'm in love with this lotion! It is a thick, creamy, luxurious, and good for my skin! It is has the consistency of that whipped yogurt or my homemade whipped coconut body butter, but it absorbs more quickly and doesn't feel oily. I have been putting it on my face and my complexion is definitely clearing up and getting less dry! Finally!
What kind of homemade products do you make?
I party here…