5 Ways to Create a Mini Homestead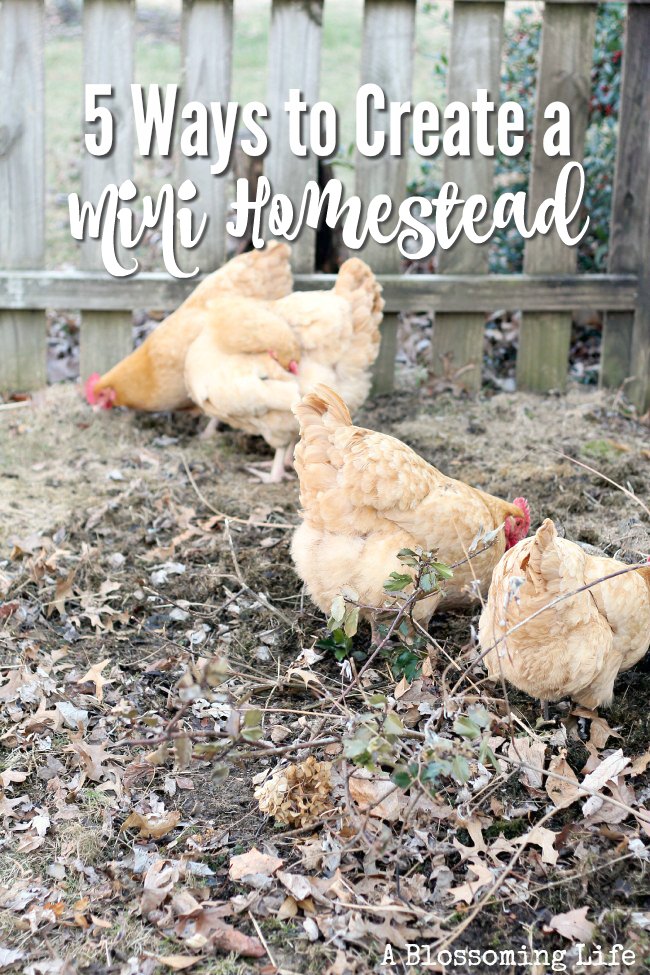 People often feel that they need a lot of land to homestead. That really isn't the case. If you use your land and time wisely you can get great gains without a whole lot of space. This I'm thankful for. We have a baby so even though sometimes I dream of living on a bunch of land, it's just not practical in our life right now.
Our homestead was pretty much already established when we moved into our home on 0.17 acres. There was a large garden with 7 beds, a strawberry patch, blueberry bushes, apple trees, figs, and chickens. But we have changed it, added things, and plan to continue to grow and adapt it. Until my hubby gives me the go ahead to get some acreage and a dairy cow. But honestly there are many things to love about living on a mini homestead. I love that we still have neighbors, can go for stroller rides, and have a park near by. These things may not be available if we lived in the country.
5 Ways to Create a Mini Homestead
1. Study Study Study…
Check out books at the library. Read homesteading blogs. Some of my favorite are: The Prairie Homestead, Homestead Honey, The Elliott Homestead, Urban Homestead. Get ideas on what and how you want to accomplish things.
2. Add one new thing at a time…
If you are planning to start homesteading it's easy for our mind to wonder and get excited about all the things you want to do. But starting with too much can be overwhelming. Build slow, start one new thing and keep on adding. This is what my hubby tells me when I bug him about getting bees everyday.
3. Plant a garden…
This is the easiest way to start homesteading is starting a garden. You can do a regular garden, raise beds, in pots, etc. We try to add as much edible landscaping as possible. This is what are previous owner tried to do and we continued with that plan. Don't have room how about growing trees and fruit bushes in pots?
4. Chickens…
I love chickens. They are so fun and for a little work you get a lot of reward! We actually have been chickenless all year and I can't wait until we get new ones coming in the next few months. Can you find space for a small chicken coop and run?
5. Figure out what you can do and what you can outsource…
Obviously having 0.17 acres you can't raise beef or a have a dairy cow, so we will have to outsource this. Can you find a local farmer that you can get pastured raised meats or an organic farmer that grows different things than you do? Also, you can head to the local farmers market or join a CSA.
There is so many more things you can do on a small scale homestead. Bees, fruit trees, and even just every day things like hanging clothing on the line, cooking from local ingredients/preserving food, and learning to live a more simple life. If you can dream it you can probably do it.
You may also like…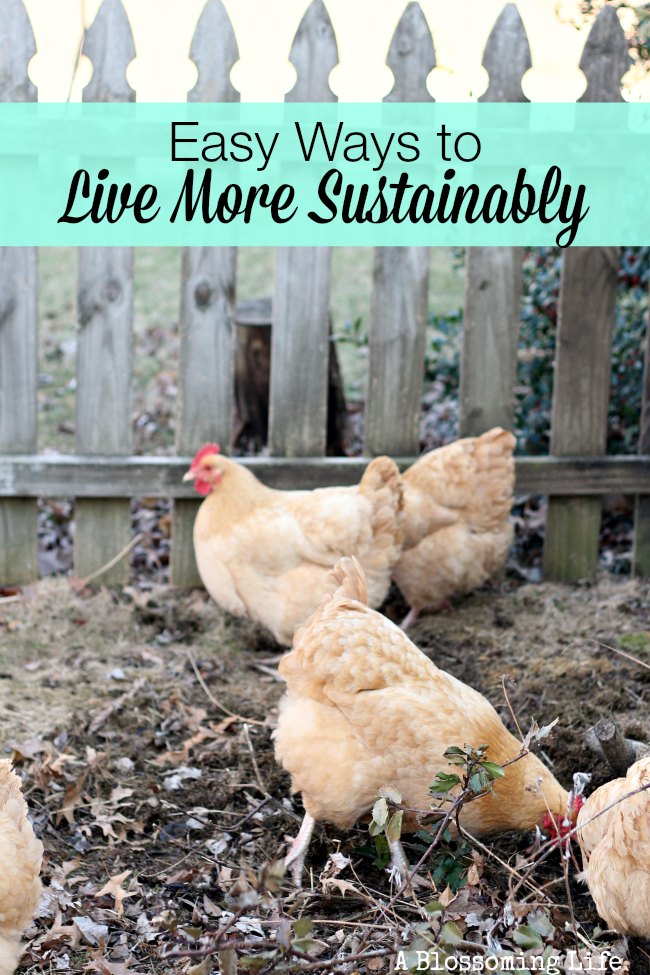 Easy Ways to Live More Sustainably