DIY Custom Gold Leaf Coasters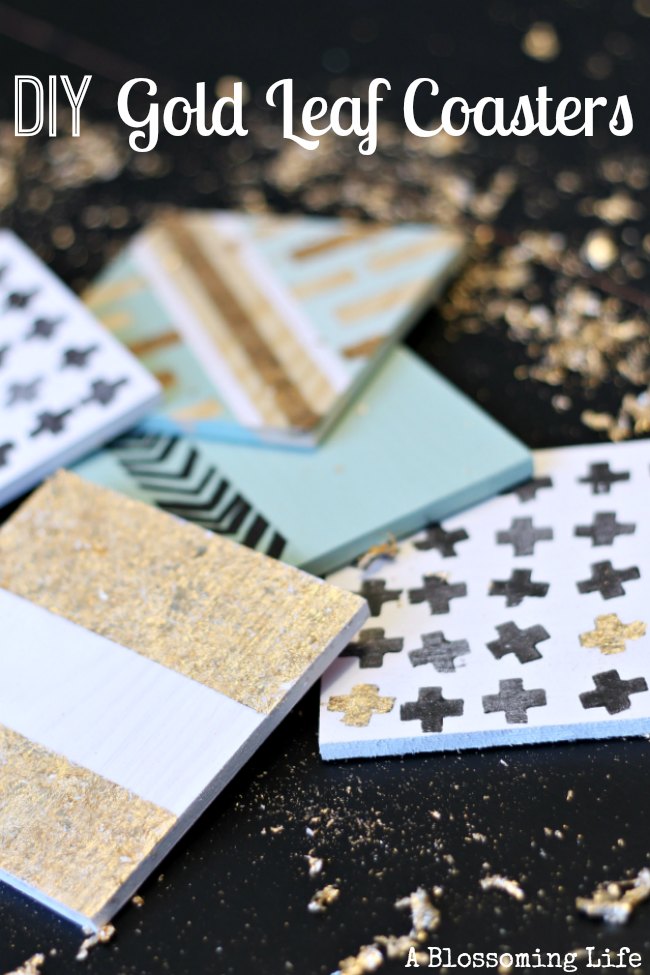 Tis the season… wedding and party season that is! These custom gold leaf coaster are the perfect DIY wedding or hostess gift, or make some for yourself to jazz up your living room. They are a fun and easy craft project anyone can do! The inspiration for this project came from Anthropology, but I put my own twist. I love getting inspiration from the things in life but changing them to make them custom for my own liking.
DIY Custom Gold Leaf Coasters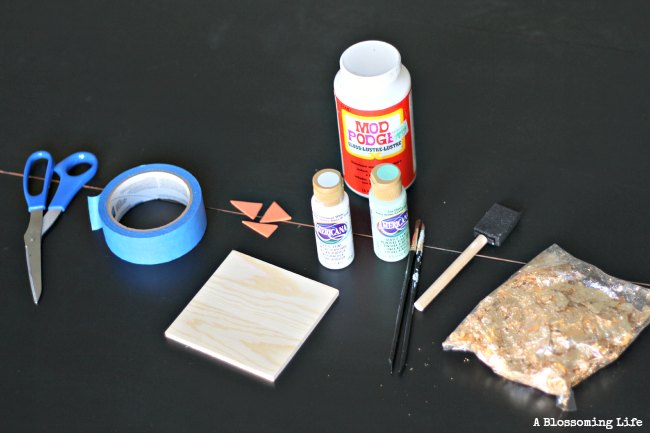 Materials:
Gold leaf
Craft Paint
Coasters (purchased at hobby lobby)
Paint brushes
Mod Podge
Painters tape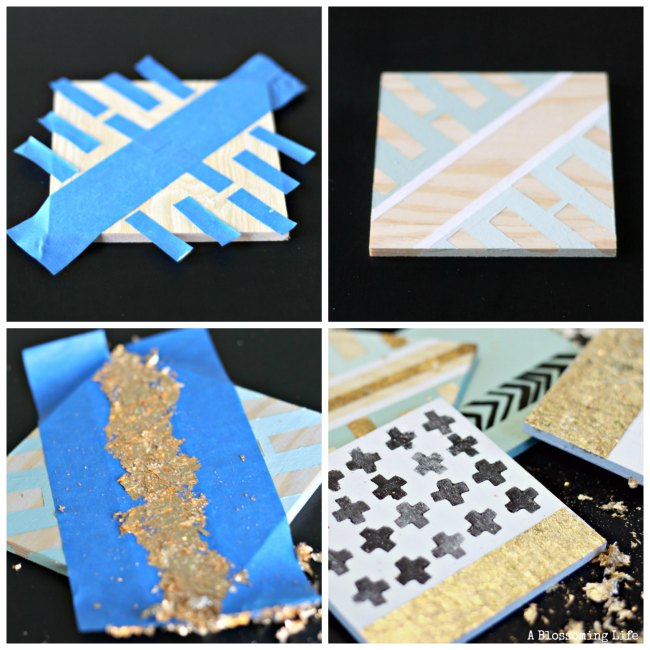 Directions: Decide a pattern or design you want to do. For the first few coasters, I used painters tape cut up into different sizes. The trick to really crisp lines is adding 2 thin coats of mod podge over the edges of the painters tape and allowing to dry before applying paint.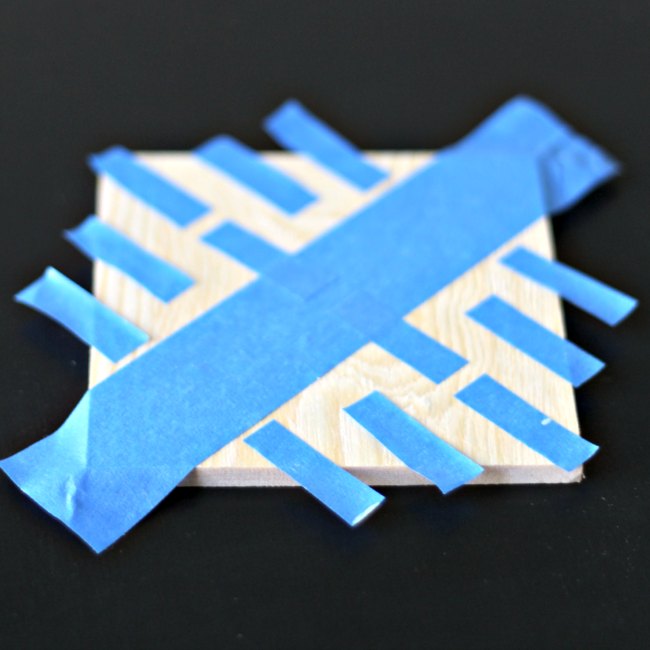 To apply the gold leaf apply a thick layer of mod podge (or a different water based glue) and using a dry fluffy brush, sweep the gold leaf unto the wet mod podge without touching the glue. Allow to dry, and gentry brush off excess gold leaf. Reapply gold leaf if needed.
Seal the entered coasters with a sealer or more mod podge.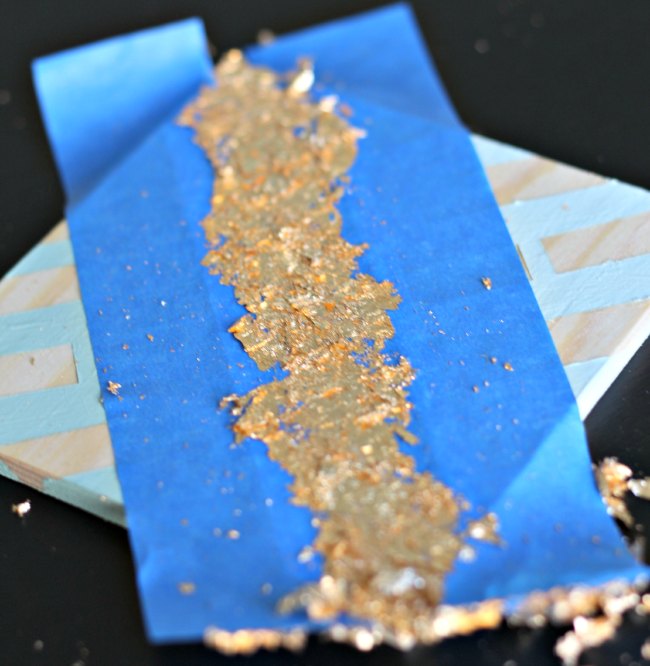 I also made my own stamp to create a fun pattern. See how to make your own stamp here.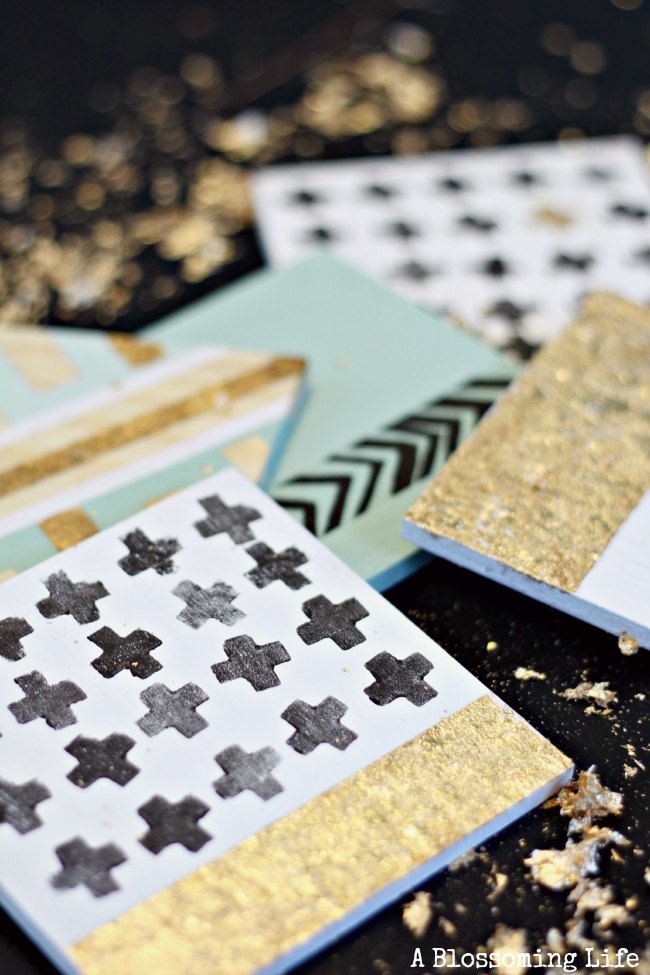 You can use these fun techniques on anything from furniture to art. If you can dream it you can do it. You don't need to live inside the box.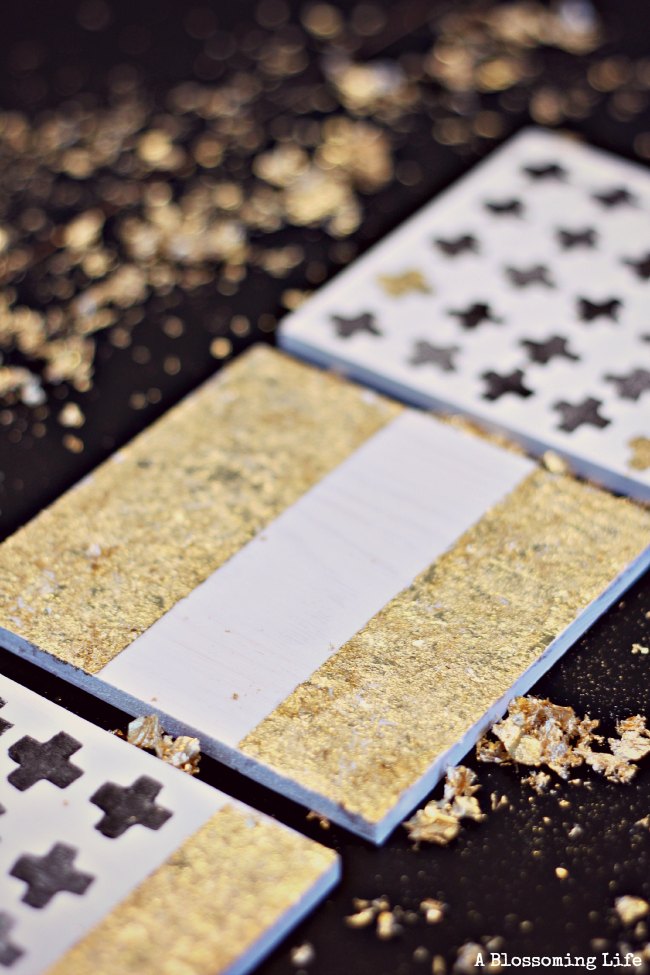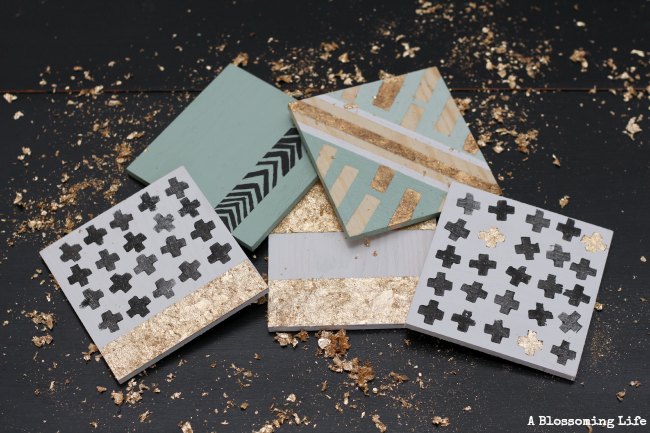 What are you going to create?
This post was originally posted at Smart School House