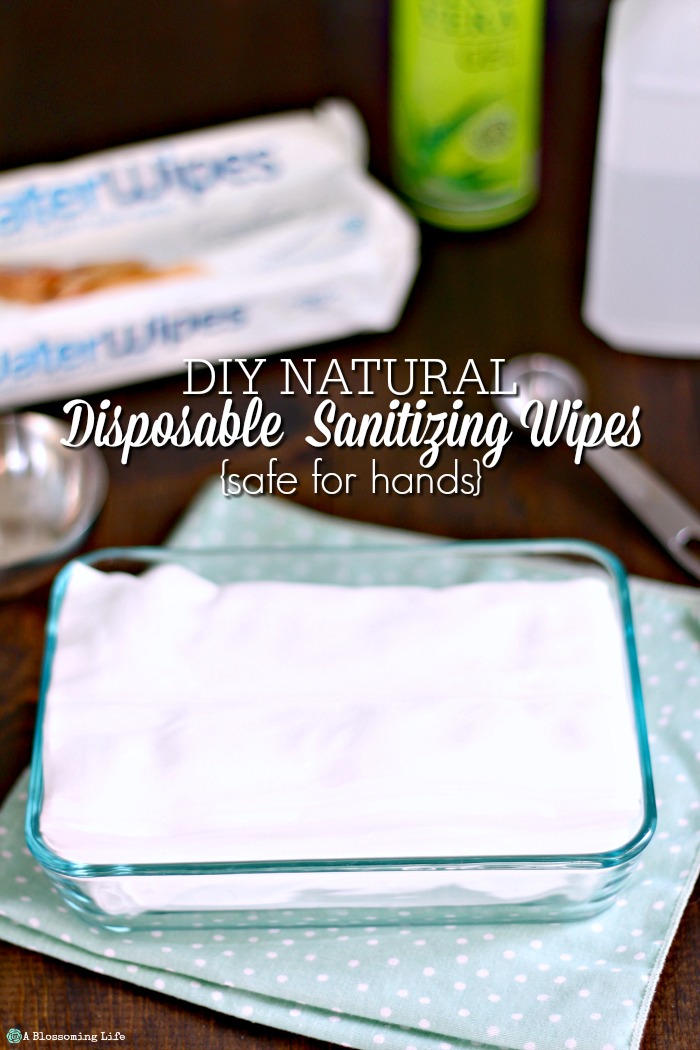 I'm only kind of one of those parents that are germ-a-phobes. My daughter literally puts everything, I mean everything, into her mouth. Sure, she's 14 months and that's normal, but dang girl, just stop. Seriously. That piece of foam doesn't taste good. Chicken poop – nope, really nasty. That bug – ugh, gross. She loves to lick the dogs (AKA give them kisses), which is hilarious, but beside the point. Sometimes, you just need a good, all natural hand sanitizing wipe. When you're out somewhere and you notice your daughter is playing with something, and that something is goat poop. There isn't enough sanitizer in the world. Ok, ok. I'm going overboard. I'm a city girl that has moved to the country. Give me grace as I still try to adjust. A little poop dirt is good for the immune system. No really, it might be.
These hand sanitizing wipes are made with a few pure ingredients: aloe, alcohol or witch hazel, essential oils, and all natural baby wipes or dry wipes. Natural baby wipes are hard to find. We actually use these kind a lot when I'm being lazy since we've been so busy lately, and I don't feel like making my own. They are great and only contain two ingredients: water and grapefruit seed extract. You cannot get any more pure than that. You can actually find them at Target or on Amazon. They are amazing and very effective.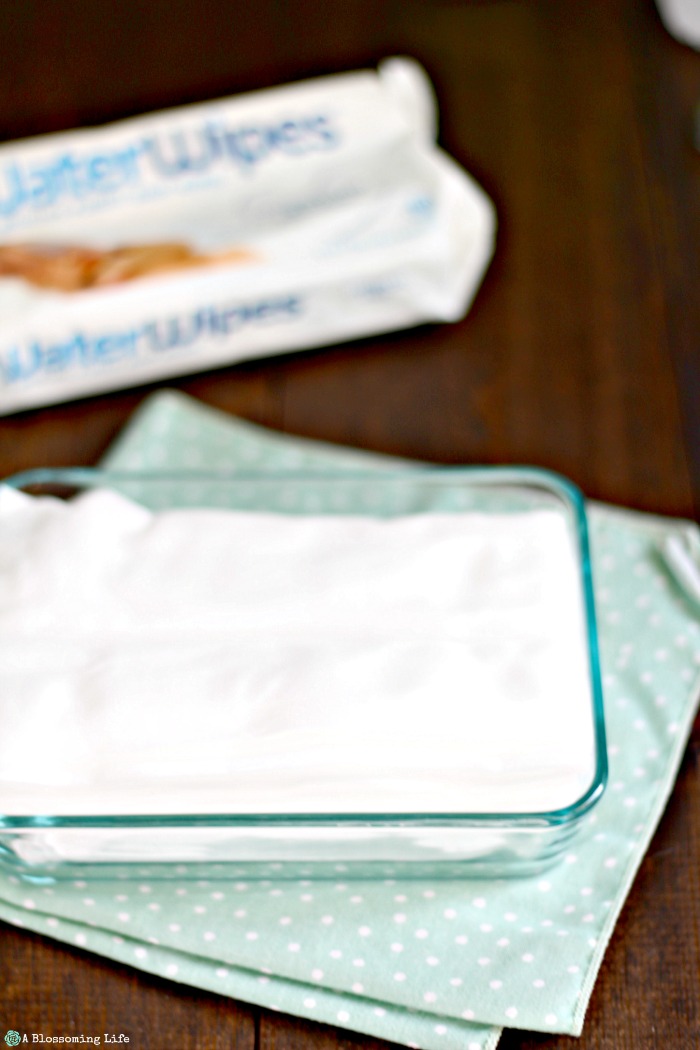 So, why not take these great, all natural wipes and make them into all natural sanitizing wipes for when your child plays with poop? Or at a restaurant to wipe off those nasty, sticky high chairs?
Ingredients:
Directions:
Mix wet ingredients together and pour over water wipes or dry wipes. You may have to add extra water if you are using dry wipes. Keep for 1 month.
Use on surfaces in need of sanitizing, but don't go too crazy, friends. Some germs are good.
This post contains affiliate links. Affiliate links help support A Blossoming Life at no extra cost to you.