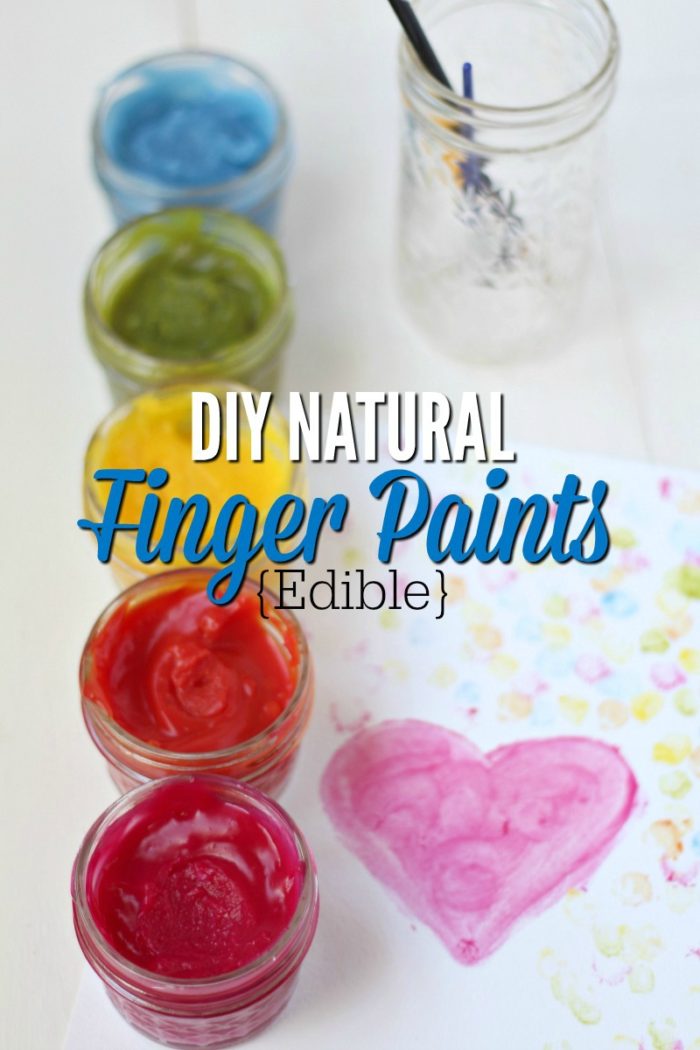 See, my toddler has this problem called putting every little thing in her mouth syndrome. Okay, okay, it's totally normal at her age, but that means I have to make sure that everything I give her (or the littlest thing she finds on the floor) is edible. So, I had to come up with an all-natural and edible paint because I can guarantee it will go in her mouth, and I'm one of those parents that doesn't want my kid eating artificial things. Although, I did throw in the towel a bit at her first birthday party (you can read all about that here).
My dad's birthday was coming up, and we wanted to get him something. So, naturally, I ask my mom, "What does Dad want for his birthday?" She says, "Nothing, Amy. He doesn't like you spending money on him." Ugh. We are going to get him something, you might as well give us a clue as to what he would want. You know how dads are – they want nothing and need nothing (typical guy), so, we of course decided to make something for Papa (we also got him tickets to see a football game at our local university). My dad loves homemade things from August. I never knew that about him until August gave him her first scribble for Father's day (which was actually a lot of work on my part). He was so thrilled, and I heard him tell my mom ecstatically "Her first scribble? We need to keep that!"
So, I decided August will make him her first finger painting. Awww, sweet right? It was sweet and messy! And guess what went straight to her little mouth? A handful of paint. This worked as a perfect training lesson on learning to not put everything in out mouth while we had fun together.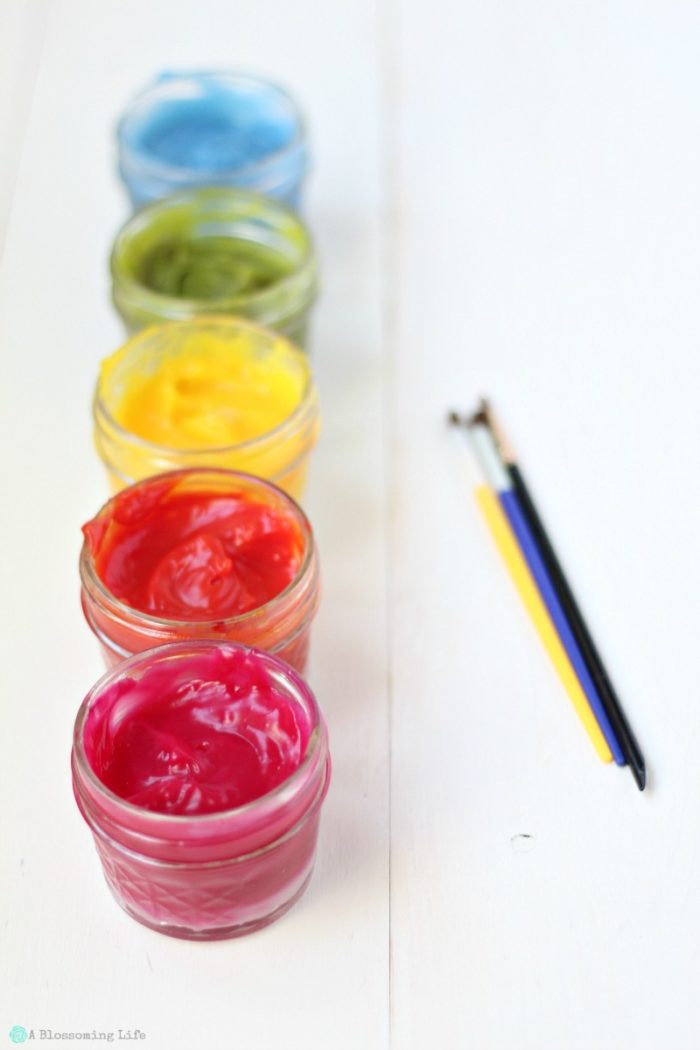 Homemade Natural Edible Paints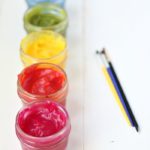 Homemade Natural Finger Paints
These easy, homemade finger paints are made with all-natural ingredients and are safe to eat.
Instructions
In a small sauce pan, add 1/2 the amount of water and stir in gelatin. Allow to sit for a few minutes.

In a separate bowl, mix together the other 1/2 of the water with cornstarch until dissolved.

Put the saucepan with the gelatin water over medium low heat until it begins to simmer.

Stir in cornstarch mixture and salt and bring back to simmer and allow mixture to thicken. Whisk mixture until smooth.

Turn off heat and pour liquid into separate containers.

Add a few drops of food coloring into each jar until you get desired color. Mix colors. Remember your elementary school days... red+blue = purple, yellow+red = orange, yellow+blue = green, and so on.
Recipe Notes
To use:
Once the paints have cooled use them as you would finger paints. Place them in the fridge after use and you can use them again within 1-2 days.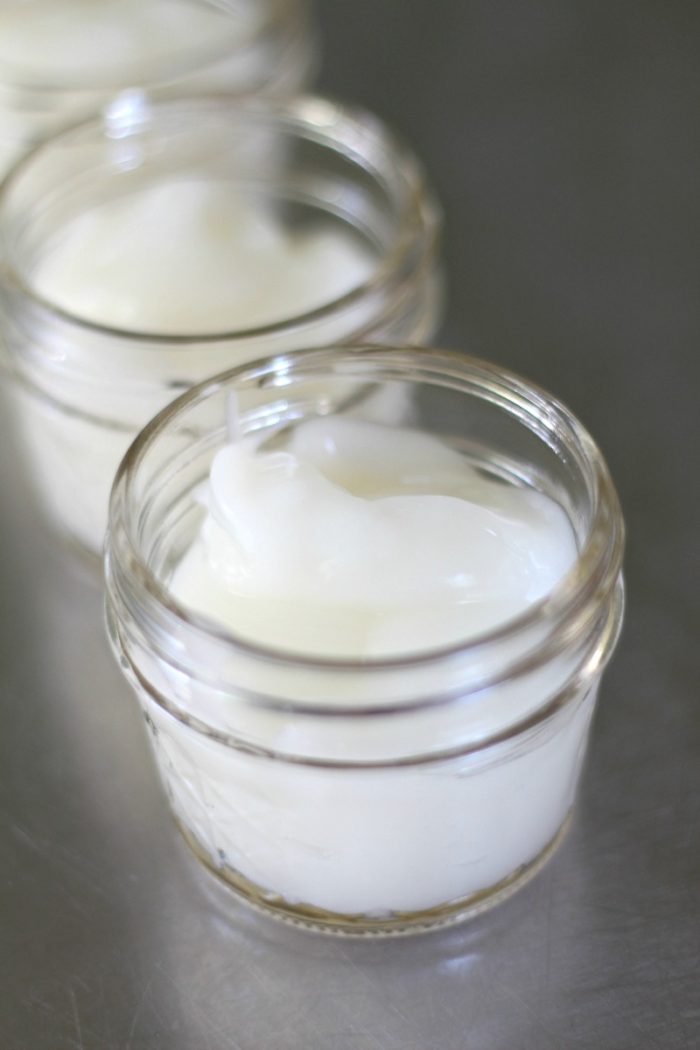 Before adding color to the paints.
August had so much fun painting her picture for Papa. By fun, I mean she she made a complete mess and had it smeared behind her ears, in her nose, and in her hair. Sometimes, you just have to let go of clean freakishness to let the kids have fun. As hard as it might be…