DIY Rustic Wood Chalkboard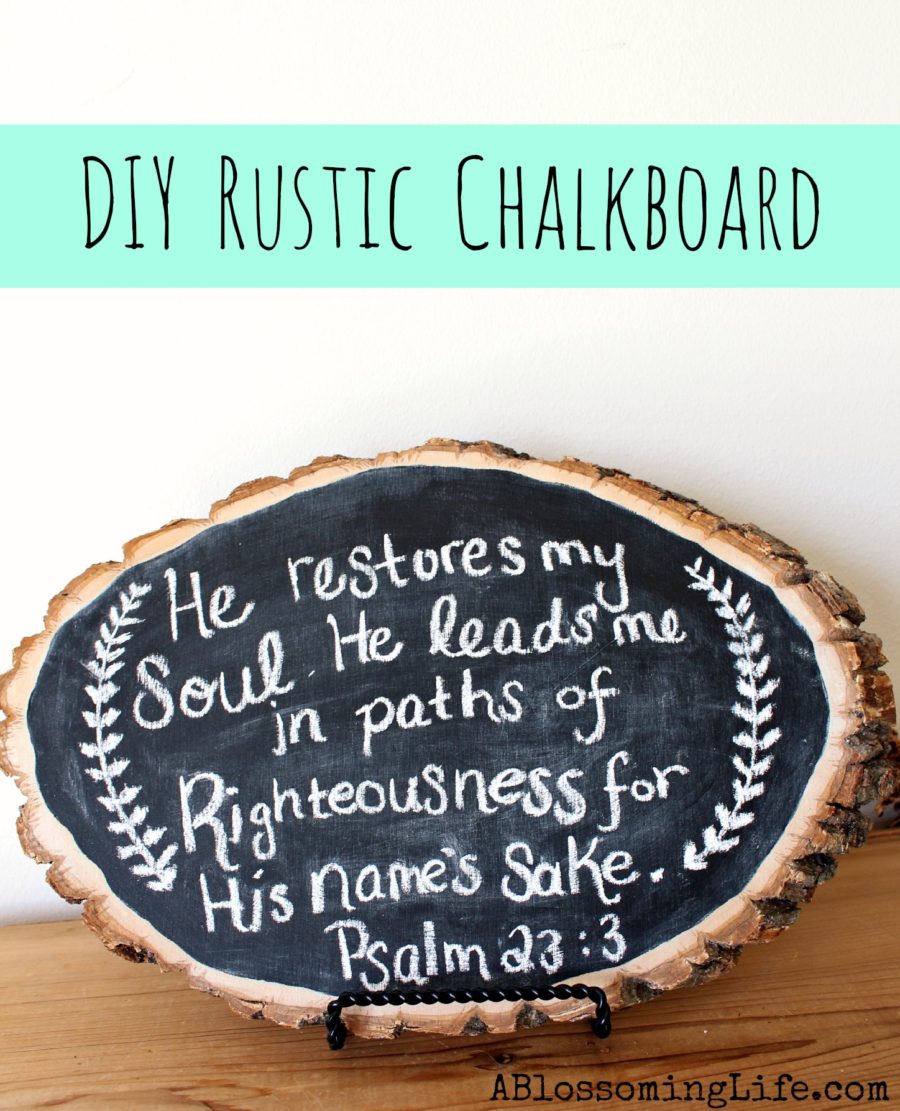 The hubs has been mentioning that he wanted a small chalkboard to write encouraging words and bible verses on. Well, last week we were in St. Louis and stopped in a Michaels to look around (I had a gift card yippee)! We came across this cool sliced wood (in the wood craft section) and thought this would be great for a chalkboard. And this project was soooo easy! Seriously… Easy! All you people who say your not crafty and don't try craft projects… you have no excuse on this one lol!
DIY Rustic Wood Chalkboard
Materials:
Wood slice
Chalkboard paint
Paint brush
Picture/paint stand to hold it up
Step 1: Take the plastic off of the wood and just brush off any dust.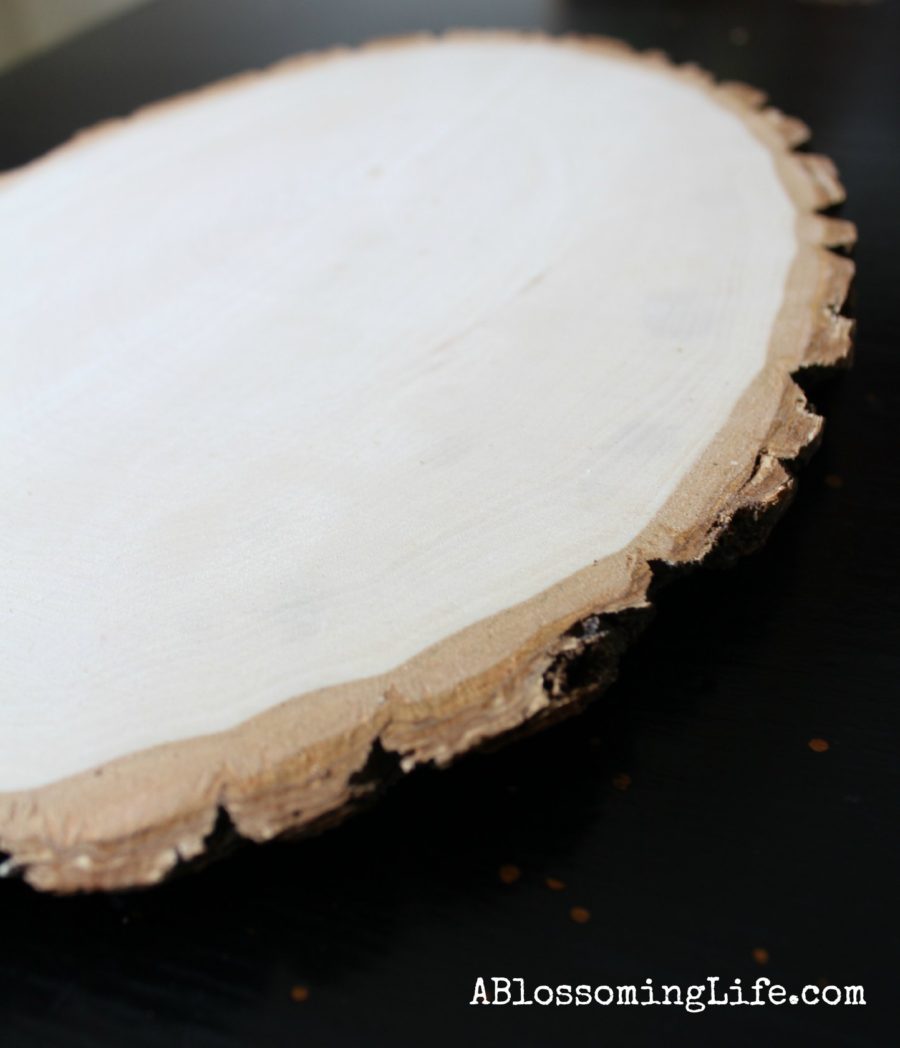 Step 2: Add a light coat of chalkboard paint. I followed the lines of the wood to give it a more natural look rather than painting a perfect oval. Let dry for one hour.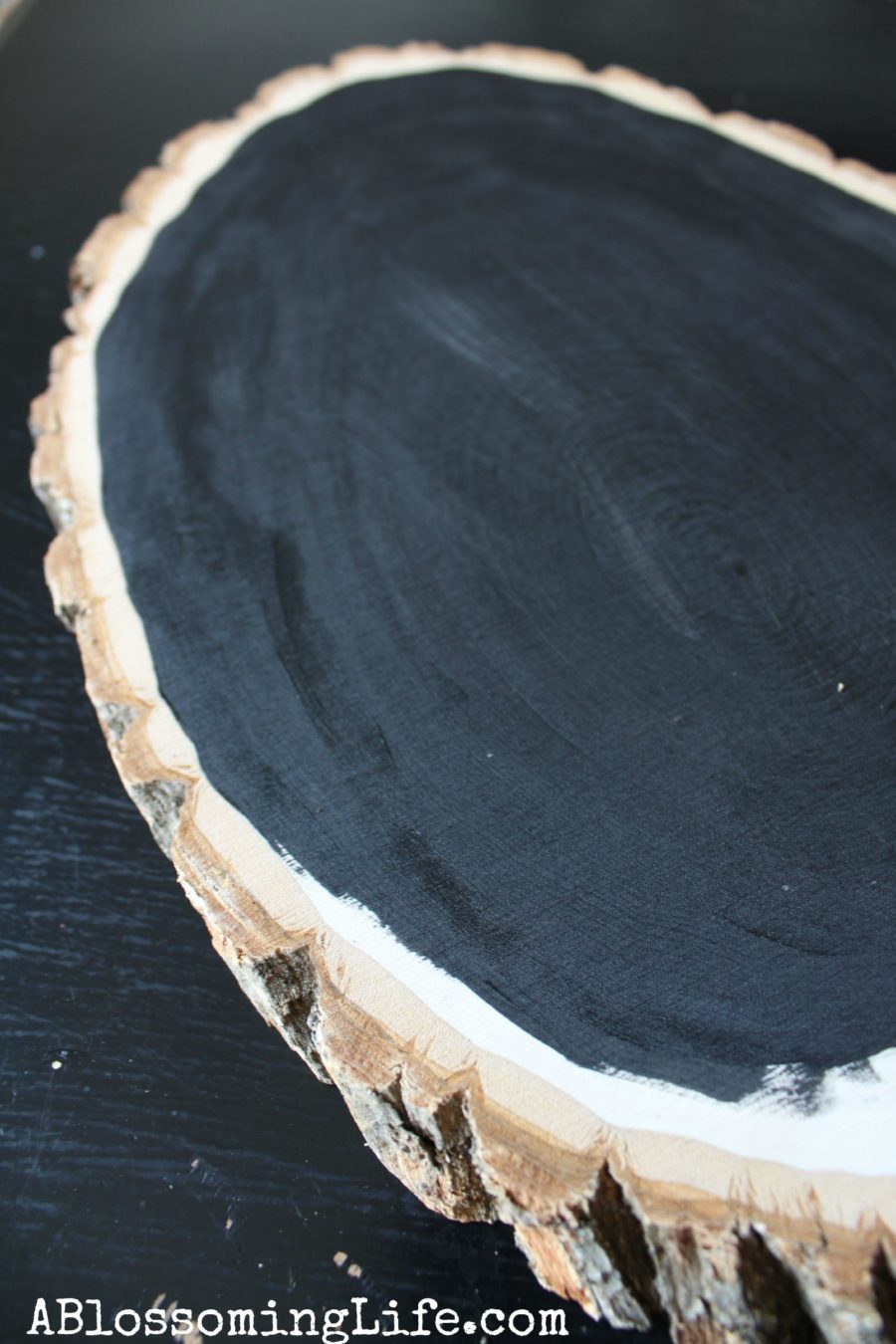 Step 3: Add a second coat and let dry for 24 hours. After the 24 hours, season the chalkboard by rubbing chalk all over the paint.
Step 4: Create beautiful sayings and display your rustic chalkboard using a frame holder!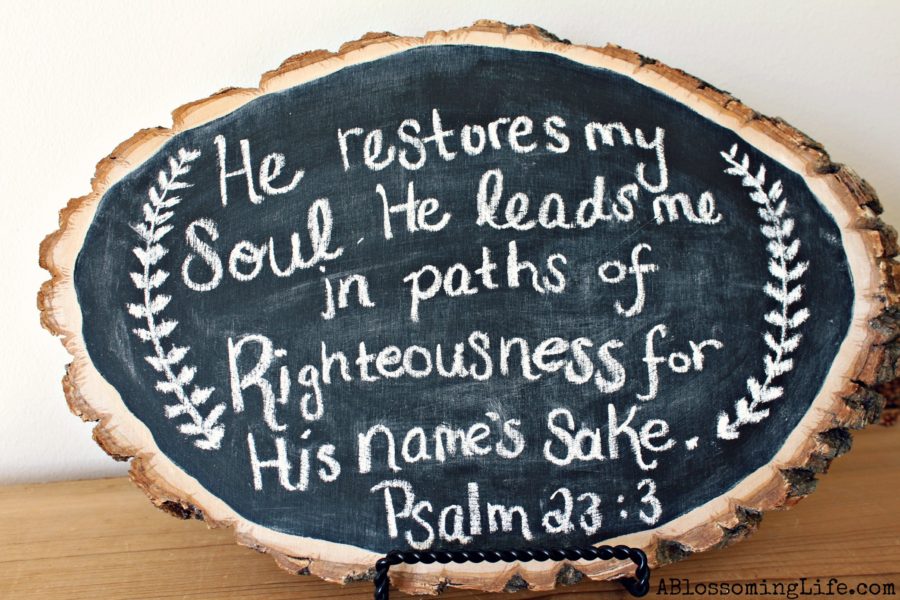 See wasn't that easy? There was maybe 20 minutes of work! Now that my friends is my favorite kind of craft!
I party here…