DIY Simple Farmhouse Chalk Paint Bucket Redo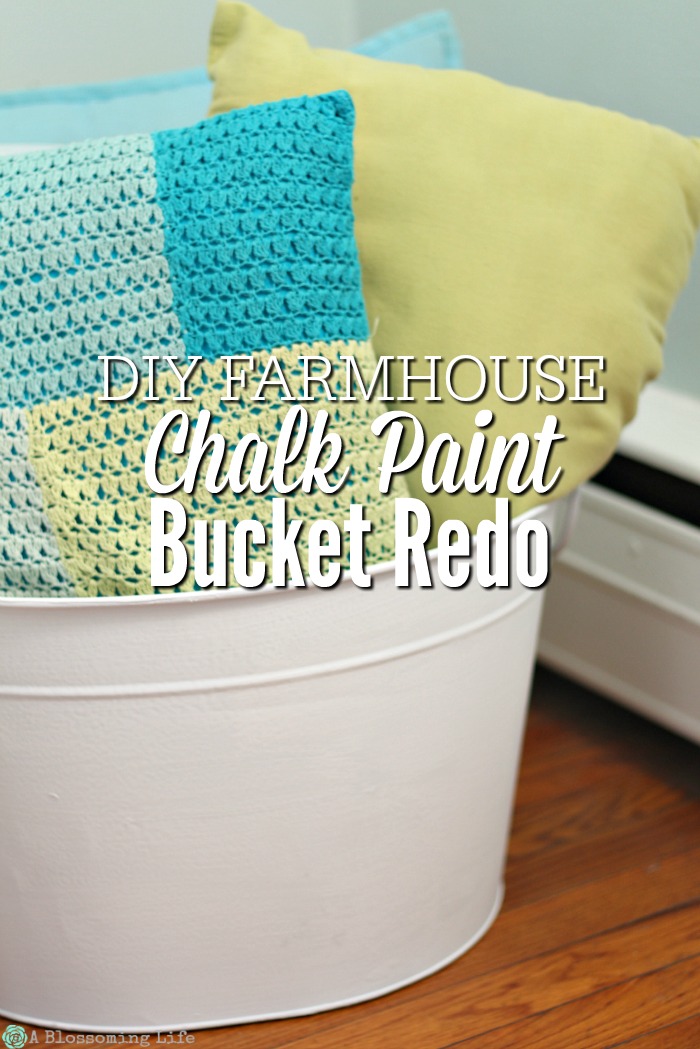 Ohhh this bucket has been with me for a long time. I think it was purchased during my sophomore year in college, which was like two years ago. Just kidding. My tastes may have changed since then. I still love color, but back then, I really loved very bright colors! Now a days, my taste has toned down a bit and farmhouse style is more up my alley. So, I took this lime green bucket and painted it with some chalk paint. I may still go back and add some black accents, but for now and the trouble this silly bucket gave me, it is staying this way for a bit.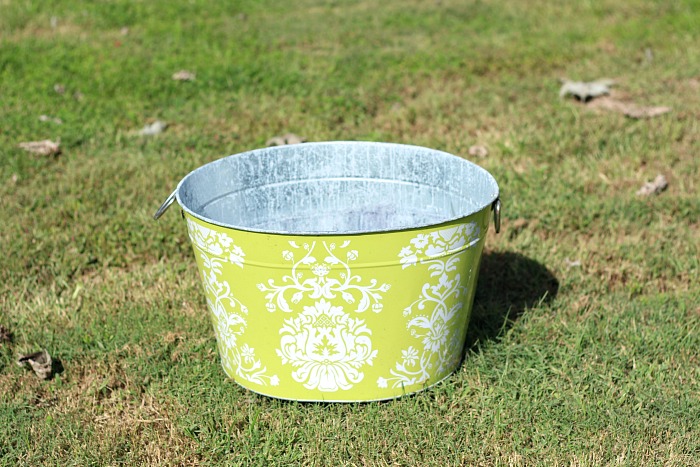 How to Mess Up Your DIY Farmhouse Bucket
Originally, I was going to spray paint the bucket with some textured spray paint. The coverage was poor, and for some reason, the bugs absolutely loved the paint. So, I sat there trying to get these dang bugs off my wet bucket. Not fun. I probably should have primed the bucket first before spraying it with the textured paint. You live and you learn. Or maybe I don't, since this same not priming situation happened with this side table redo. After a million coats of texture paint and it not working, the bucket got a coat of good-old white spray paint, and then the hubby put it in the garage before it was completely dry and paper got stuck to it.
If all else fails… give it a coat of chalk paint
This was a super fun project…. not. Whatever could have happened to this poor bucket probably did. I then peeled the paper off and sanded down the spots I couldn't get off. Fed up, I coated it with 2 coats of white chalk paint (I used this one)
and called it a day. Third times a charm, I guess. It was an old bucket that got two cans of spray paint, a coat of white spray paint, and two coats of chalk paint. Geesh. That's what I get for wanting a cheap DIY project. I probably could have bought a new bucket for the same price. Oh, well. Why save money and buy something when you can just DIY it for three times the price? Am I right?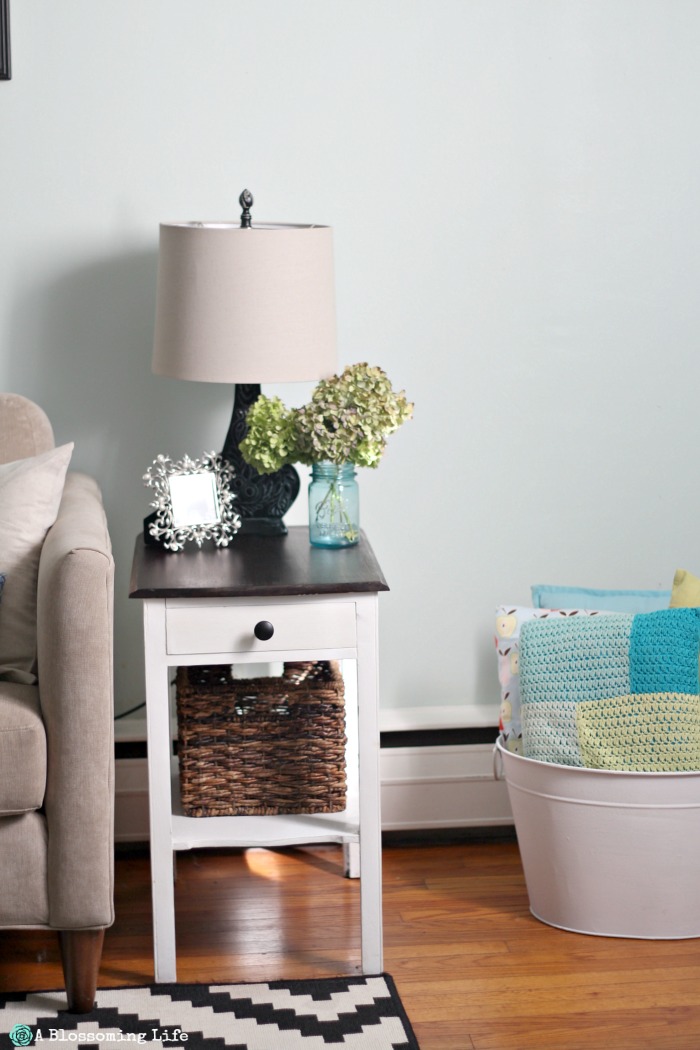 Haha, oh well. It is still a great transformation.

This post contains affiliate links which help support A Blossoming Life at no extra cost to you.