DIY Soothing Postpartum Spray
This soothing DIY postpartum spray is a simple and effective way to help sooth and heal from childbirth, and can even help with hemorrhoids. Perineum spray is perfect to alleviate discomfort from childbirth.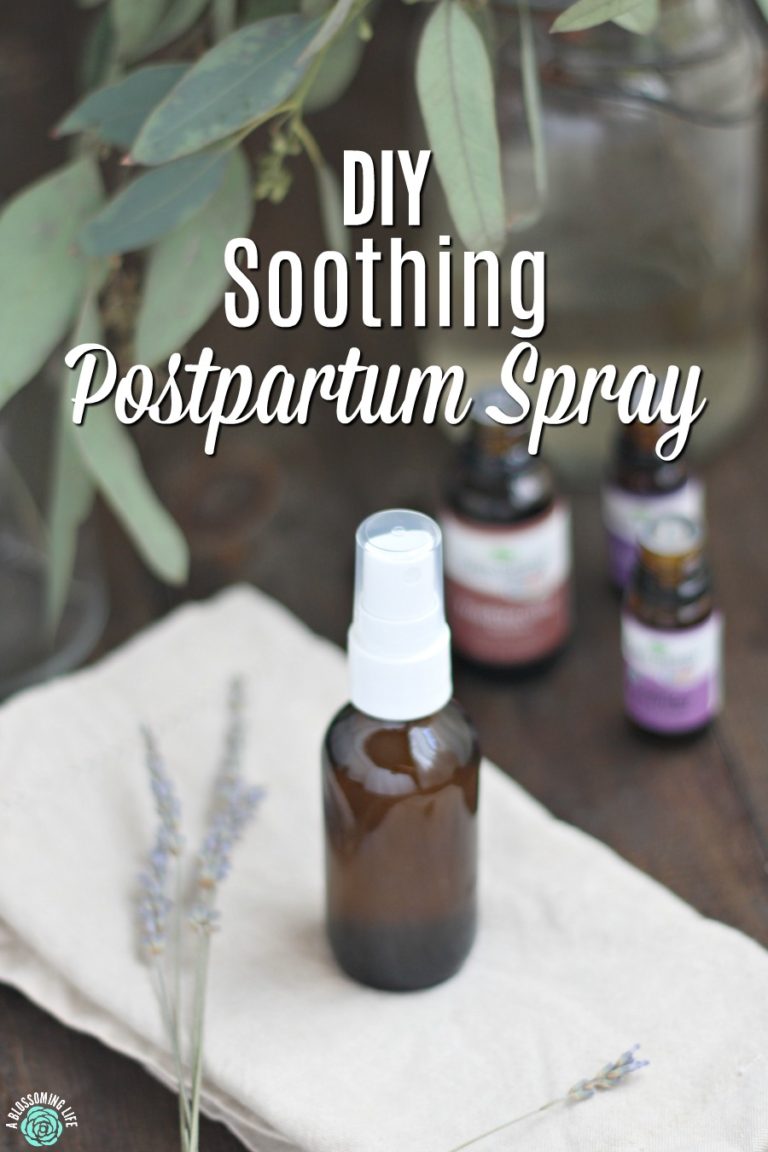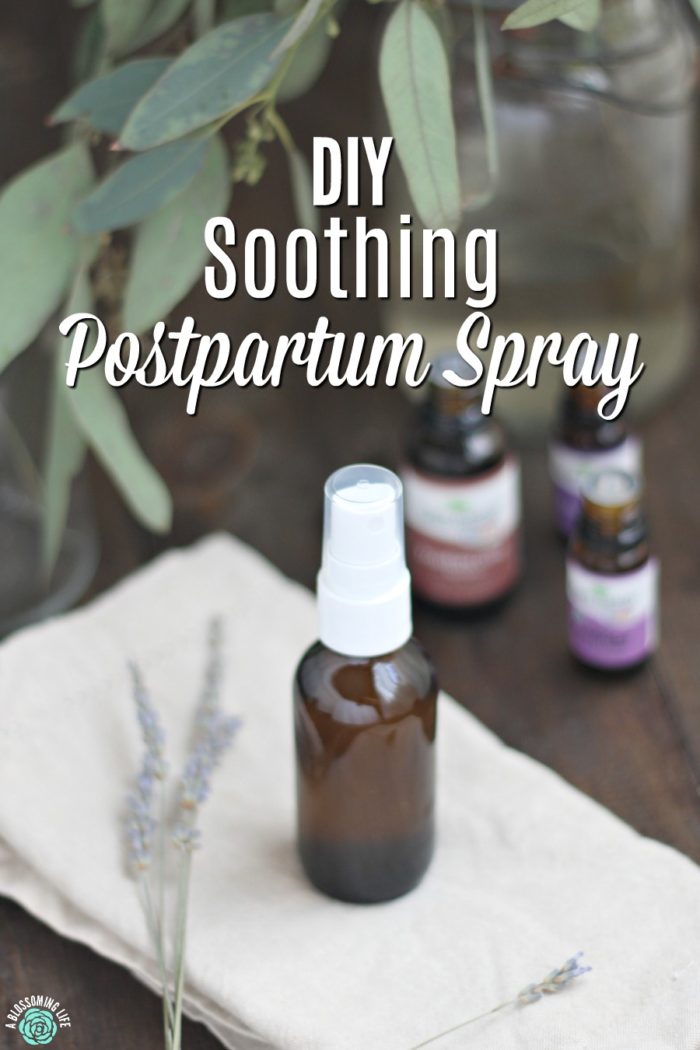 You just gave birth to the most perfect baby, but labor is labor and your body definitely has some healing to do. They say the pain of childbirth is often forgotten once you get to hold that sweet precious baby. Unfortunately for me, the first time around won't ever be forgotten. You can read that story here. And the second time around was record breaking at less than 4.5 hours (that story is here). Well, perhaps not record breaking, but going from 46 hours the first time around to less than 4.5 hours this time… pretty darn fast. Thankfully, healing has been a little easier this time around, and this DIY soothing postpartum spray has helped heal childbearing parts… wink wink.
As soon as I got home from the hospital, I started using this soothing postpartum spray, and it was wonderful.
There are a couple ways you can use it. You can spray it on your perineum, or onto those lovely jumbo pads you have to wear. Doing it both ways, I preferred the spraying it onto a pad method. The soothing sensation seemed to last longer when spraying onto the pads. Each time you change your pad, you can spray this solution on top to freshen everything up.
If you fancy using other products in conjunction with this, my friend told me that vagina tightening gel is actually really helpful with repairing some of the damage after childbirth.
Ingredients for DIY Perineal Spray
You only need a few ingredients to make this DIY postpartum spray: aloe, essential oils, witch hazel, and water.
Lavender essential oil helps sooth and decrease inflammation. Frankincense has anti-inflammatory properties, is used to help soothe pain, has antiseptic properties, and can help aid in wound healing. It has also been shown to help tone skin elasticity. Clary sage is a hormone balancing oil, has antiseptic properties, and increases circulation. Witch hazel is an astringent, and aloe vera gel is very soothing to the skin.
DIY Soothing Postpartum Spray
Ingredients:
Directions:
Place ingredients in a small spray bottle (like this one)
and shake. Use after childbirth to help soothe postpartum pain. Spray on perineum a few times per day or on a natural pad. Store in refrigerator to add extra cooling power and maintain freshness. Use within a month.
Side note: I looked up store-bought natural postpartum soothing sprays, and they contain peppermint essential oil. While you could add this for a more cooling feeling, peppermint has been known to decrease breast milk supply, so I opted to leave it out. You could add a few drops of spearmint for the cooling sensation without the risk of lowering milk supply.
I hope this DIY soothing postpartum spray helps your nether-regions as much as it has helped mine. Too much? Modesty gets lost when you talk about childbirth. At least it does for me.
This post contains affiliate links. Affiliate links help support A Blossoming Life at no extra cost to you.
This post was updated June 2019