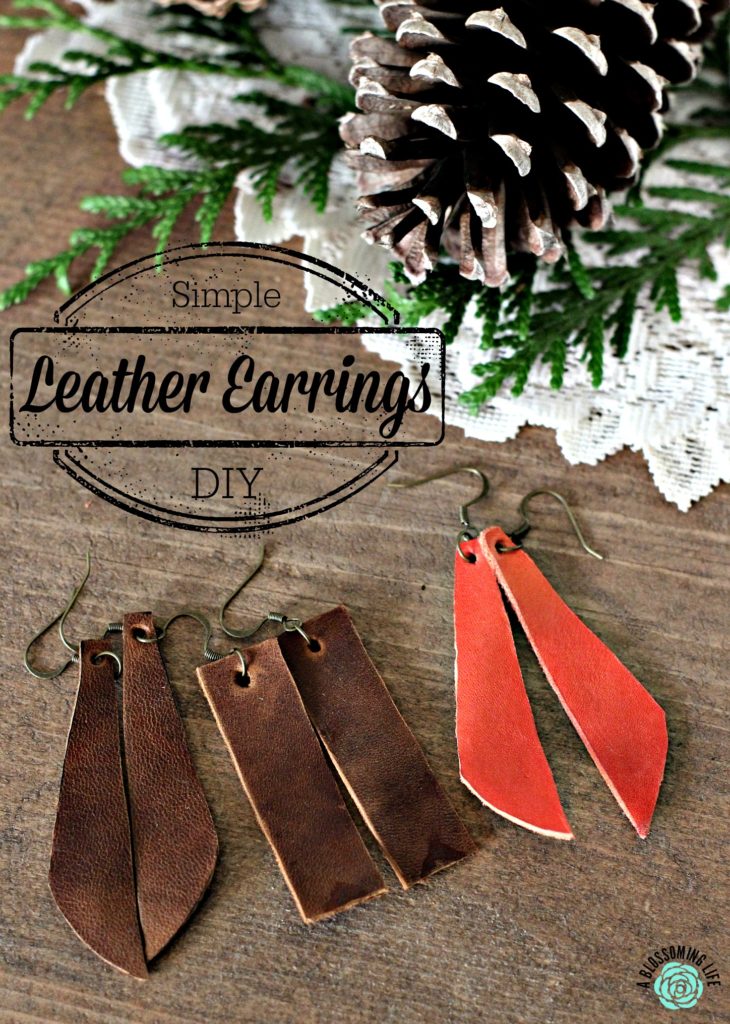 Give it up for this awesome Christmas gift idea.
Earrings always win. Especially leather earrings right now.
Between Joanna Gaines's great fashion style and the shift in fashion towards minimalism and nature, leather earrings are in.
My friend, Naomi, and I arranged a craft night at her house with a quick trip to Hobby Lobby for supplies. We had these earrings in mind, but they turned out even better than we expected! I've made several pairs for Christmas gifts, and I wear mine with just about everything. You have plenty of time before Christmas, so get to work!
DIY Leather Earrings
Step 1: Hit up Hobby Lobby for earring hooks and loops of your choice. They have different styles and colors.
Also at Hobby Lobby, head to the leather aisle (leather aisle? what?), which is probably located at the back of the store to your left. Just ask someone so you can save your time while they're getting paid for theirs. Grab a bag of scrap leather (like these)
. Try and pick the collection that has some flatter, smoother pieces, and the thicker and harder the better. Once again, they usually have lots of colors.
You'll need a razer blade of some sort, a leather hole punch (like this one)
(also at Hobby Lobby), and some materials for tracing your pattern.
Step 2: Trace and cut out a pattern, and then use a sharp pencil to lightly etch the pattern onto your leather. We started with a pen, which gave us a little trouble when removing the ink (we scraped it off with the blade).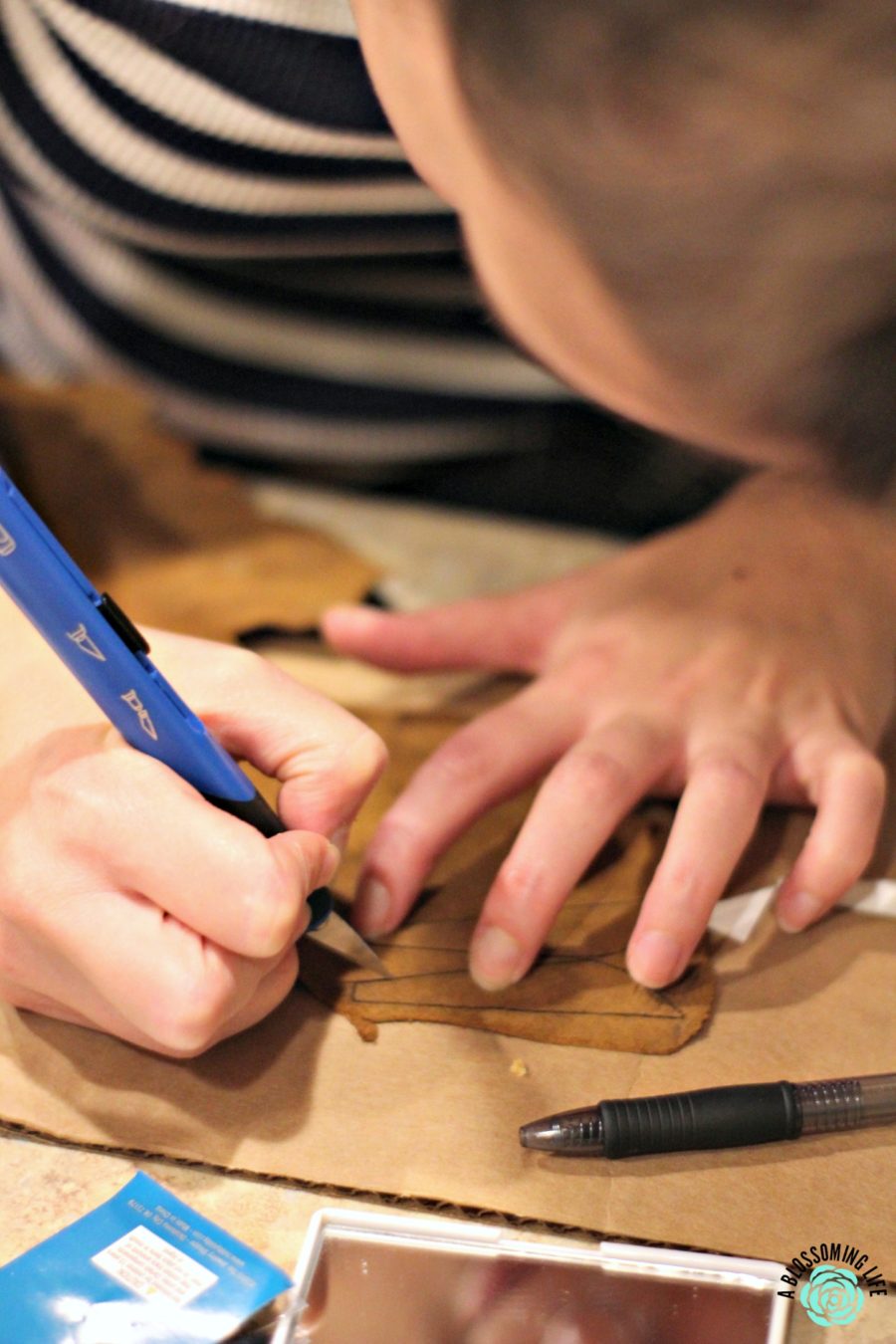 Step 3: Carefully cut your leather with the razer blade on a surface that you won't ruin. We used thick cardboard.
Step 4: On a very hard surface that might survive damage, punch out a hole in the top of the earring and attach your earring fittings.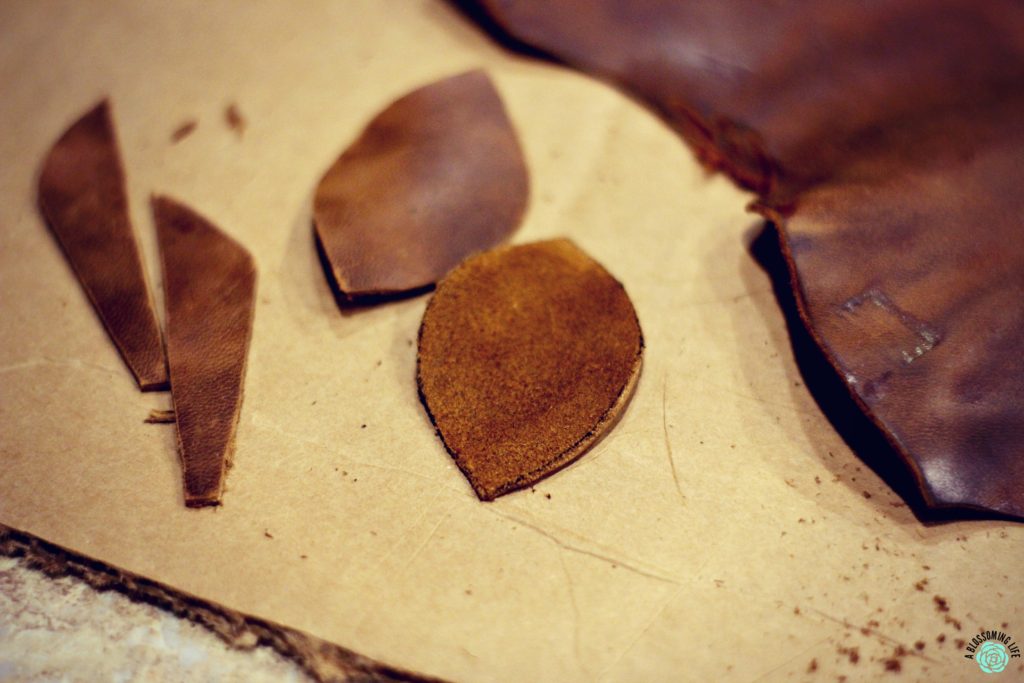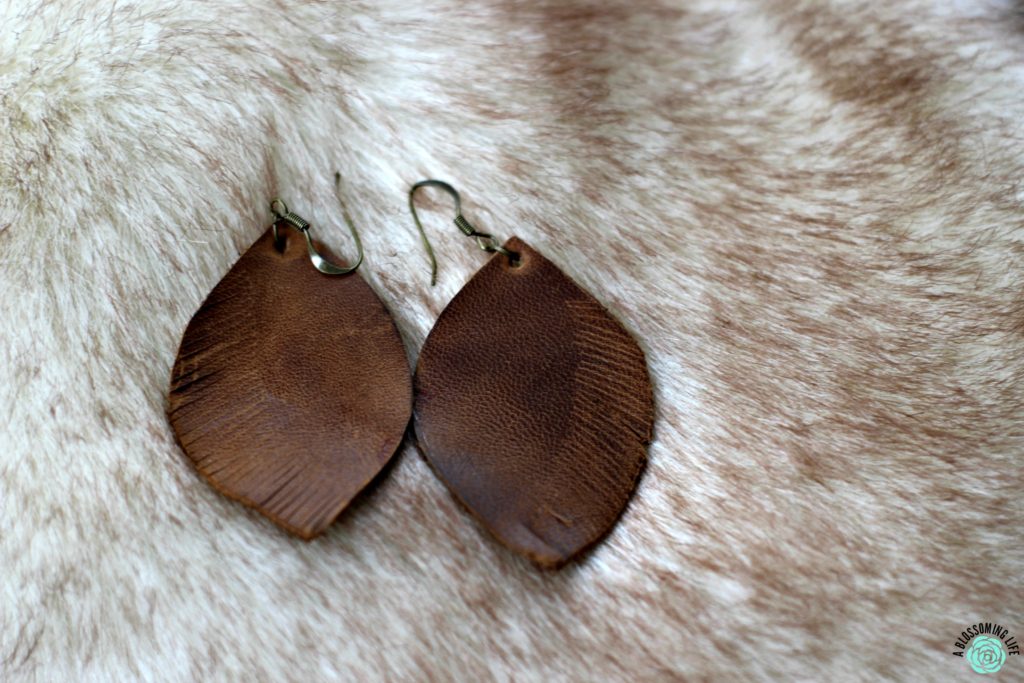 Complete with some quality gift wrap for the perfect DIY Christmas gift.
Fashionable, thoughtful, inexpensive, and super versatile – these make awesome gifts!
Get creative with it. Make layered earrings, add some fringe, or dip them in gold paint. In the photo of the long, rectangular, brown earrings, I even cut them so that a natural mark in the leather would be positioned at the bottom middle for a touch of character. Leather is pretty unique, so put it to work for you!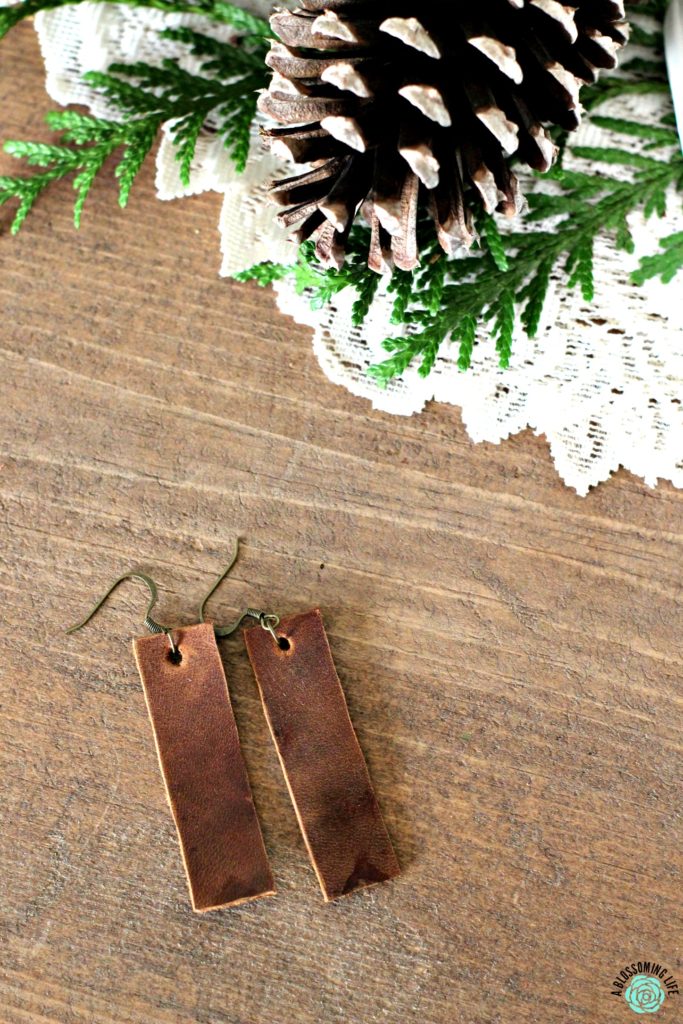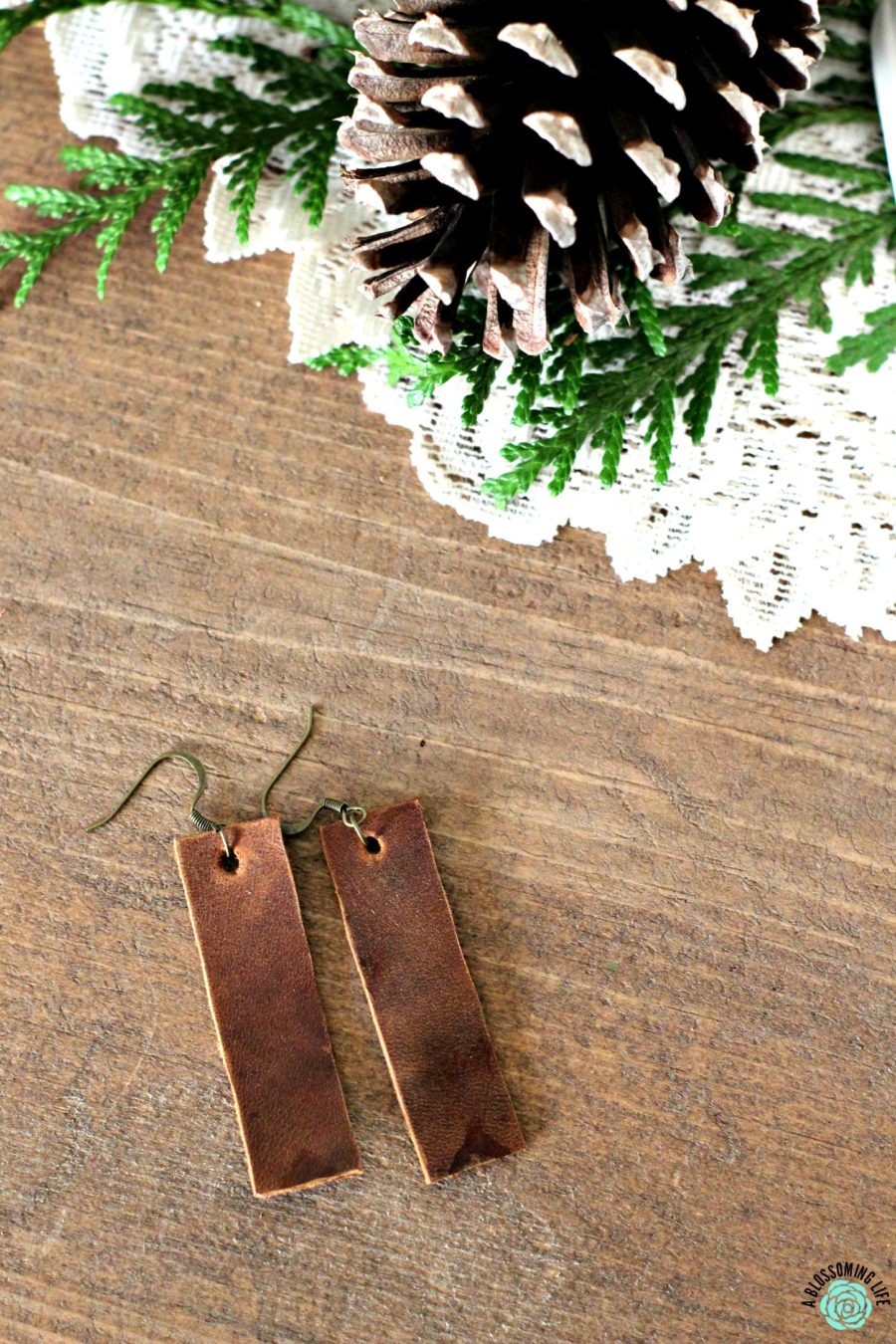 I've been wearing my first pair for several weeks now, and they're holding up great. Keep them away from water or moisture of any kind unless you seal them, as moisture will darken the leather.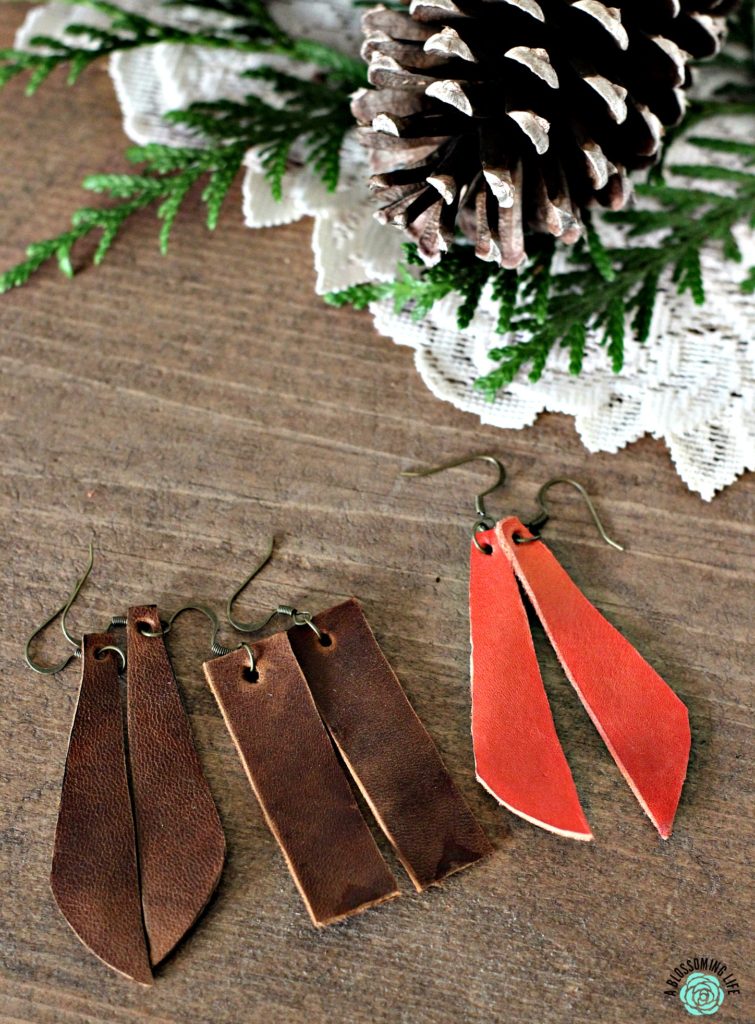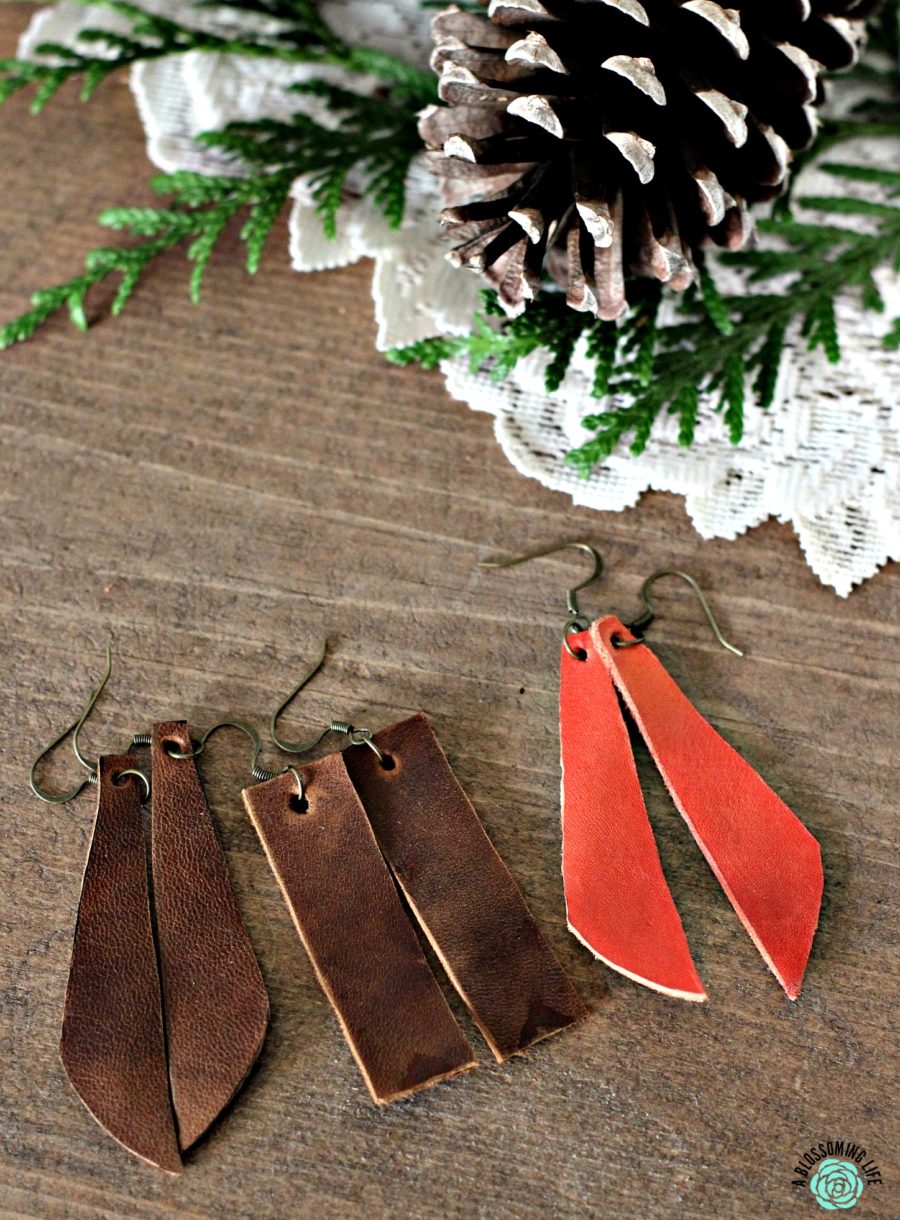 This post contains affiliate links. Affiliate links help support A Blossoming Life at no extra cost to you.