My Favorite Breastfeeding Must-Haves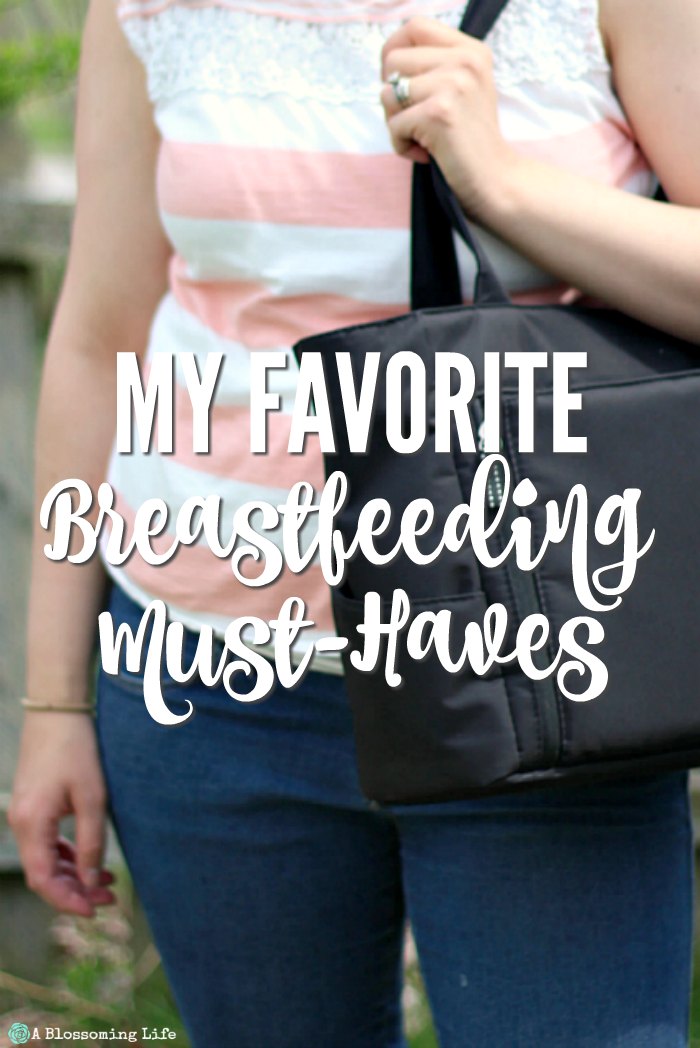 Oh breastfeeding. You are such a wonderful thing. The milk is always right there, available at the right temperature. Those of you who are pregnant and thinking or planning to breastfeed this post is for you! I'm going to share with you all of my favorite breastfeeding items that I have used a ton! Not only am I a breastfeeding momma, but I am also a Certified Lactation Specialist (CLS). I'll keep it short, sweet, and won't tell you that you need a million things. Somethings you may be able to do without. Not going back to work? Then you may only need a small hand pump (Like this one)
, instead of an electric pump. FYI a lot of hospitals will give you a free hand pump if you ask FYI while you're there.
Awhile back I shared my breastfeeding story to encourage all of ya'll that are in the beginning of your breastfeeding journey and are having issues. It will get better! Since this post is about breastfeeding there is a ton of TMI. So be forewarned you may know more about my breasts and nipples than you ever wanted to. I apologize ahead of time.
Random funny story. When I started working at the health department I couldn't even say the word nipples or breastfeeding. Hahah. Literally, I would stumble nervously looking for the right word to say and would call it nursing eventually. But in the last 2.5 years I've become a CLS and love to help moms with all things breastfeeding.
My Favorite Breastfeeding Gear
Lanolin (Like this one)
or Natural Nipple Butter (Like this one)
in the beginning days. Especially since my baby had a lip tie that we did't realize until she was 3 weeks old and my nipples were raw. Ouch! I don't miss those days. Got that bad boy I mean lip tie fixed and the girls healed. By the way, if you are having any pain please please please go see a IBCLC or a CLS. You shouldn't be in pain and they can help!
Nursing tanks (Like this one
or this one)
– because let's be honest if I'm not going anywhere I'm probably not wearing a bra and just wear a nursing tank. They're fabulous and easy.
Cake Bra (Like this one)
– For when I do actually go out in public and have to wear a bra, this is it! This bra is so comfortable and is more like a sports bra, but gives awesome support and doesn't make it look like you are wearing a sports bra. Fabulous. I actually have it in nude and black. They are a little pricey, but very very worth it.
Medela pump (Like this one)
– I have to pump at work and this pump is awesome. I've spent many hours pumping away. But I can't wait to pack this baby away when I eventually stay at home… which will be soon!
Glass bottles: Life Factor (I have this set)
and Dr. Brown's (and this set)
glass bottles fit into the Medela pump parts which was awesome. I could just pump right into those at work. If only Medela had glass pump parts I would be all over that. If you are ok with using plastic then you don't really NEED these. But glass is a much healthier option.
Boppi pillow (Like this one)
– Some people don't need this at all, but we couldn't survive without it until baby girl was about 8 months and we finally figured out how to nurse without it. Although we still prefer to use it.
Nursing cover (I have this one in a different pattern)
– I love this one because it is light and airy. The material is a light muslin and the metal band helps keep the fabric off of baby girl. Which keeps baby girl cooler than using a receiving blanket. You can read why I don't breastfeed in public anymore here.
Washable breast pads (Like these ones)
– To be honest or maybe too much TMI again, I really didn't need to use breast pads because I never leaked. But for the first few weeks I did use ones like these because I didn't want the nipple butter to stain my shirts and bras.
There you have it. All my favorite breastfeeding items! What are your favorite breastfeeding items? Would you add to this list?
This post contains affiliate links. Affiliate links help support A Blossoming Life without any extra cost to you.
You may also like…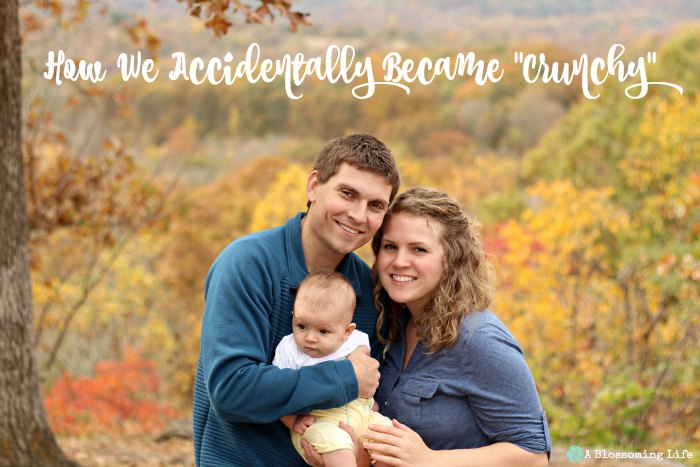 How We Accidentally Became "Crunchy"