Homemade Belly Butter & 5 Ways to Help Prevent Stretch Marks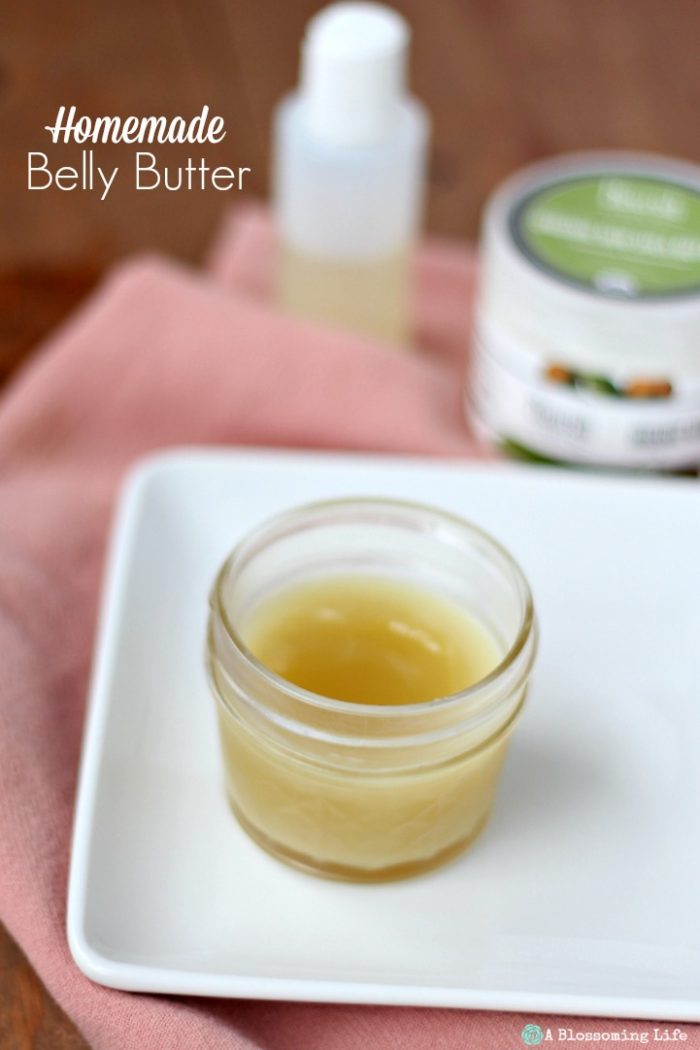 Pregnancy is such a blessing! Unfortunately, it can come with some not so nice symptoms. Anyone that has had morning sickness knows this to be way too true. One thing many women fear is getting stretch marks, also known as tiger stripes, and if you already have some from pregnancy then wear them proudly. It's crazy to think about what the female body can do! As this being my first pregnancy I'm hoping to avoid getting any more stretch marks, so I created this lovely belly butter. Yea, I already have some from some not so pleasant weight gain and loss during high school and college.
Another not so pleasant symptom from pregnancy is itchy belly. Since your belly is growing and the skin is stretching it can make for one itchy belly. This homemade belly butter is a life saver! Soothes even the itchiest belly and may help prevent stretch marks.
How to Help Prevent Stretch Marks
Experts say the best way to fend off stretch marks is by having good genes, but are there some other things that might help?
1. Eating a healthy traditional diet including:
Collagen foods help skin elasticity. These foods include:

gelatin

, bone broth, and chicken feet.
Antioxidants rich foods like blue berries, raspberries, dark leafy green vegetables, etc.
Vitamin A foods to repair skin tissue like orange fruits and vegetables, egg yolks, dairy, and liver.
Vitamin C foods to help with collagen production like citrus fruits, raspberries, broccoli, tomatoes, etc.
Healthy fats like butter,

Coconut Oil

, olive oil, eggs, etc.
2. Moisturize, moisturize moisturize!
Keeping your skin soft and supple can help it stretch. So lather up on this belly butter twice a day.
3. Gain a healthy weight
Slow and steady wins the race. Unfortunately, when you get pregnant you don't get to eat for two. So make sure you're filling up with healthy foods and gaining a steady weight. Rapid weight gain can contribute to stretch marks.
4. Stay hydrated
Drink 8 glasses of water per day. This can help hydrate and strengthen your skin.
5. Increase circulation by staying active
Walking is one of the best exercises you can do during pregnancy. Always consult a physician before starting any programs.
Homemade Belly Butter Recipe
Ingredients:
Directions: Melt shea butter and bees wax in a double boiler. You can also place a small saucepan with 2 inches of water over low heat and place ingredients in a mason jar or other glass type jar. Once melted take off heat and stir in vitamin e oil. Allow to cool and use twice a day.
You can add essential oils to this recipe. Just make sure to research and find an oil that is safe during pregnancy.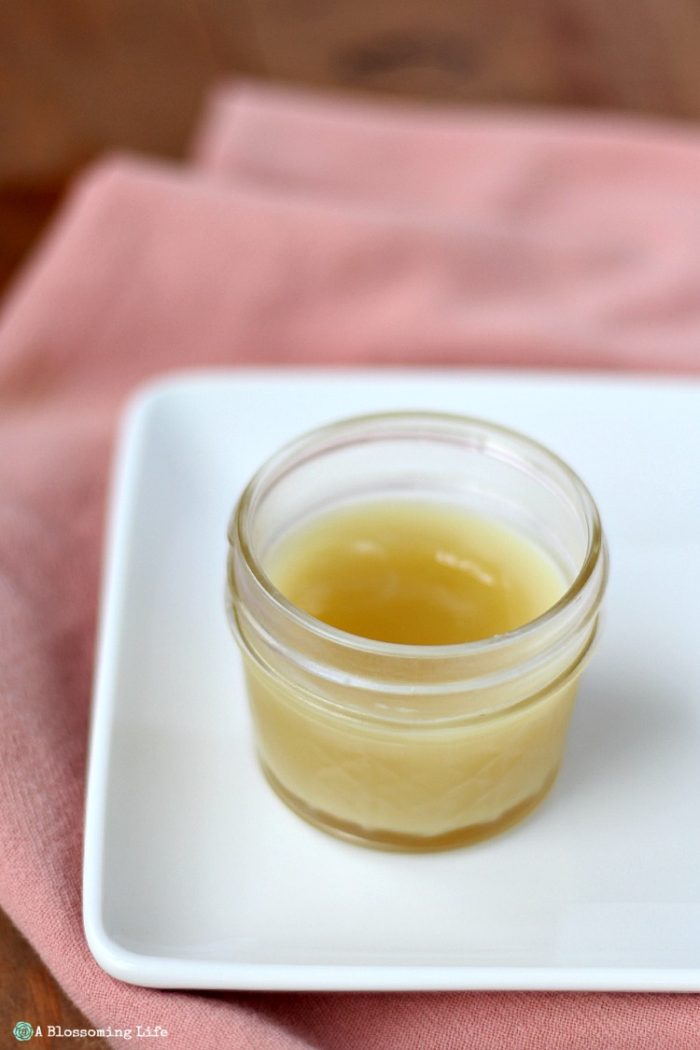 What did you find to help prevent stretch marks?
This post doesn't replace medical advice. Always seek medical advice before trying any new regimen.
This post contains affiliate links to help support A Blossoming Life.
Sources:
https://americanpregnancy.org/your-pregnancy/prevent-pregnancy-stretchmarks/