Homemade Natural Eyebrow Filler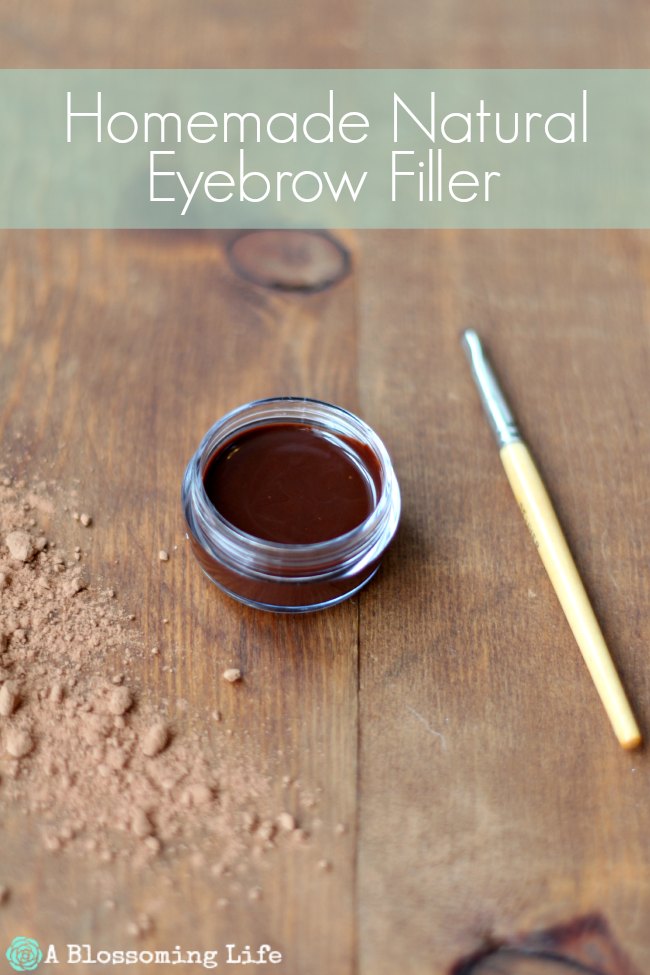 Even though all my co workers call me a "crazy hippie", there are just some things I cannot live without. Well, I probably could, but I choose not to. One of those things would be makeup. I have a difficult time leaving the house without something on my face. Even if it is just a little homemade foundation, mascara, and eyebrow filler. Some things are more priority than others… or for me, priority comes when I run out of a certain type of makeup. Thus, I bring you homemade, natural eyebrow filler!
Homemade Natural Eyebrow Filler
This eyebrow filler is made simple and natural ingredients like cocoa or cacao powder
, non-GMO corn starch
, activated charcoal powder
, and sweet almond oil
. Some of these you probably already have in your pantry!
One of my goals is to remove all of the toxic chemicals in our home, so this homemade, natural eyebrow filler is just one step closer to meeting this goal! Switching to non-toxic products doesn't have to be hard or time consuming. This took only a few minutes.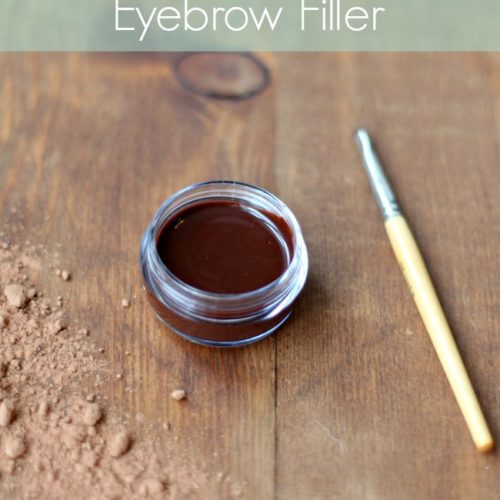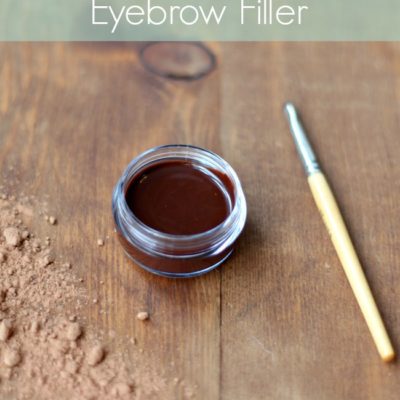 Instructions
Mix ingredients together in a small bowl or jar. Using a small, thin brush, test color on your hand. Depending on the color of your eyebrows and skin, you will most likely have to adjust this recipe. For darker eyebrows, use more activated charcoal.
Notes
To use: Dip a small, thin applicator brush into your homemade eyebrow filler and place the filler on the back of you hand to remove excess. Apply to eyebrows gently. I like to apply very little, then apply more from the filler remaining on the back of my hand. Occasionally stir homemade eyebrow filler to ensure consistent color.
Do you use eyebrow filler? What's your favorite homemade makeup recipe?
Need more homemade makeup ideas?