Homemade Rose Sugar Scrub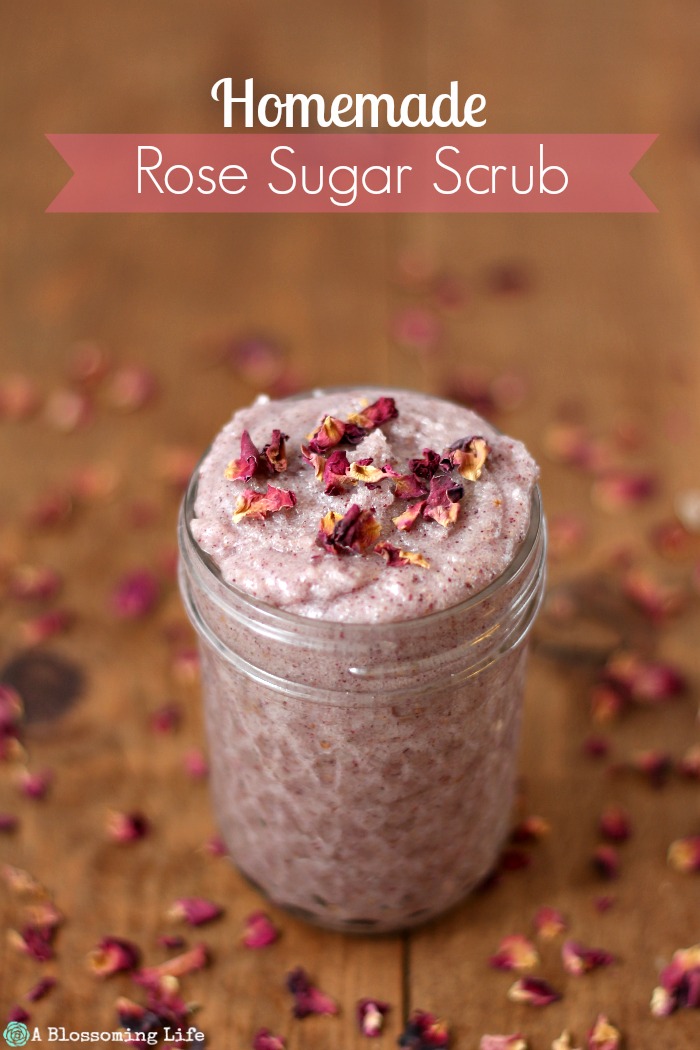 January flew by super fast and now February is here. Which means Valentine's day is right around the corner! Who doesn't love to get a little something to pamper them? This Rose Body Scrub will do just that. Or you can just make it for yourself to soothe that rough and dry winter skin you have going on. I don't know if it's a pregnancy thing or just because it's winter, but my skin has been sooooo dry!
I love pampering myself with products, specifically all natural and usually homemade products. I love knowing what ingredients are going into the product I'm going to put on my delicate skin. Yea yea…. I feel like I say this in every post, but it is so true! This homemade scrub is made from organic coconut oil
, vitamin e oil, sugar
, and dried rose petals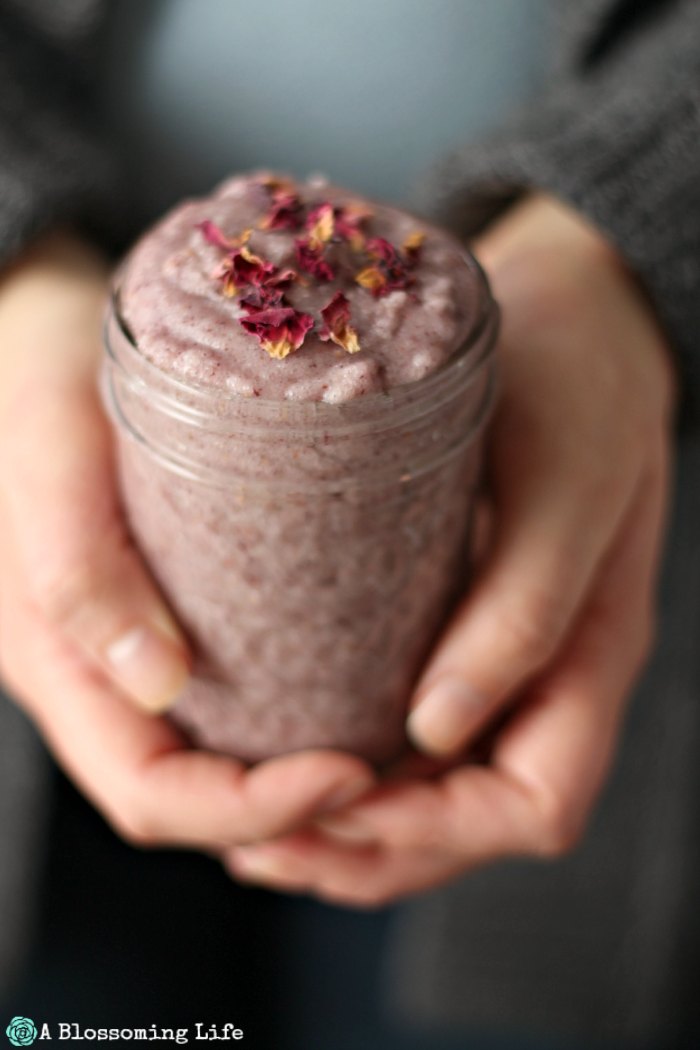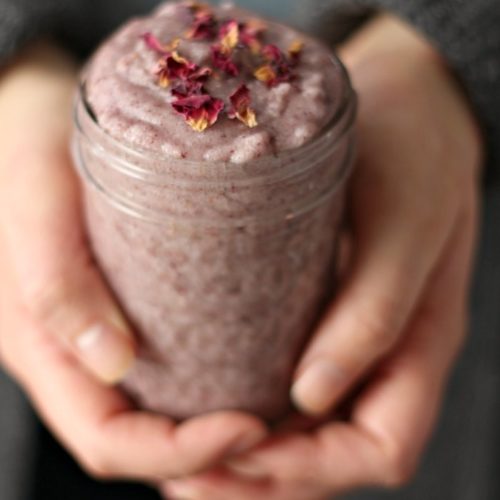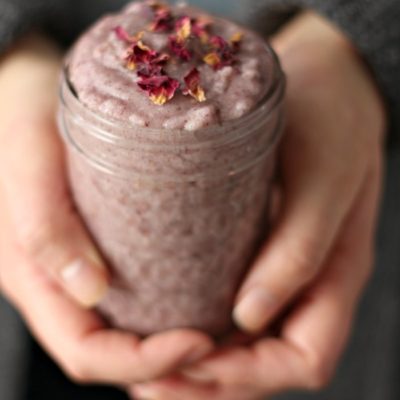 Homemade Rose Body Scrub
Rich and soothing body scrub to scrub away dry skin and reveal smooth soft skin.
Print
Pin
Rate
Instructions
Place ingredients in a blender or food processor and blend until completely combined.

To use: in the shower or tub, take a small amount of scrub in your hands and gently message over your hands and body. Rinse away scrub and enjoy your smooth soft skin.
Notes
It's best to use this scrub in the shower or bath. The roses will turn the water a rose color and may stain clothes. I've never had this issue, but wanted to be on the side of caution.