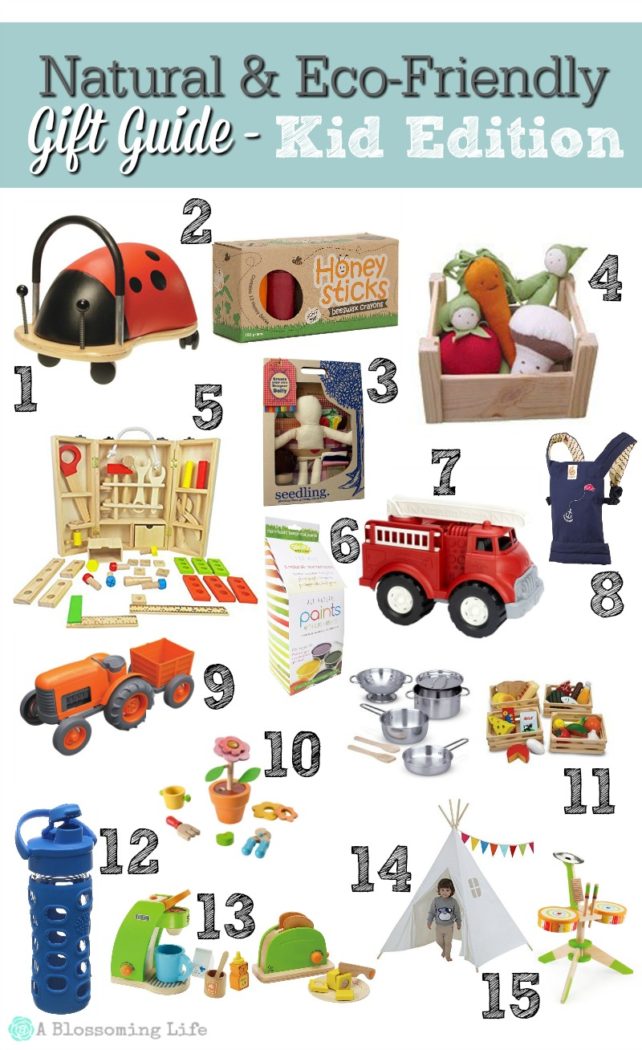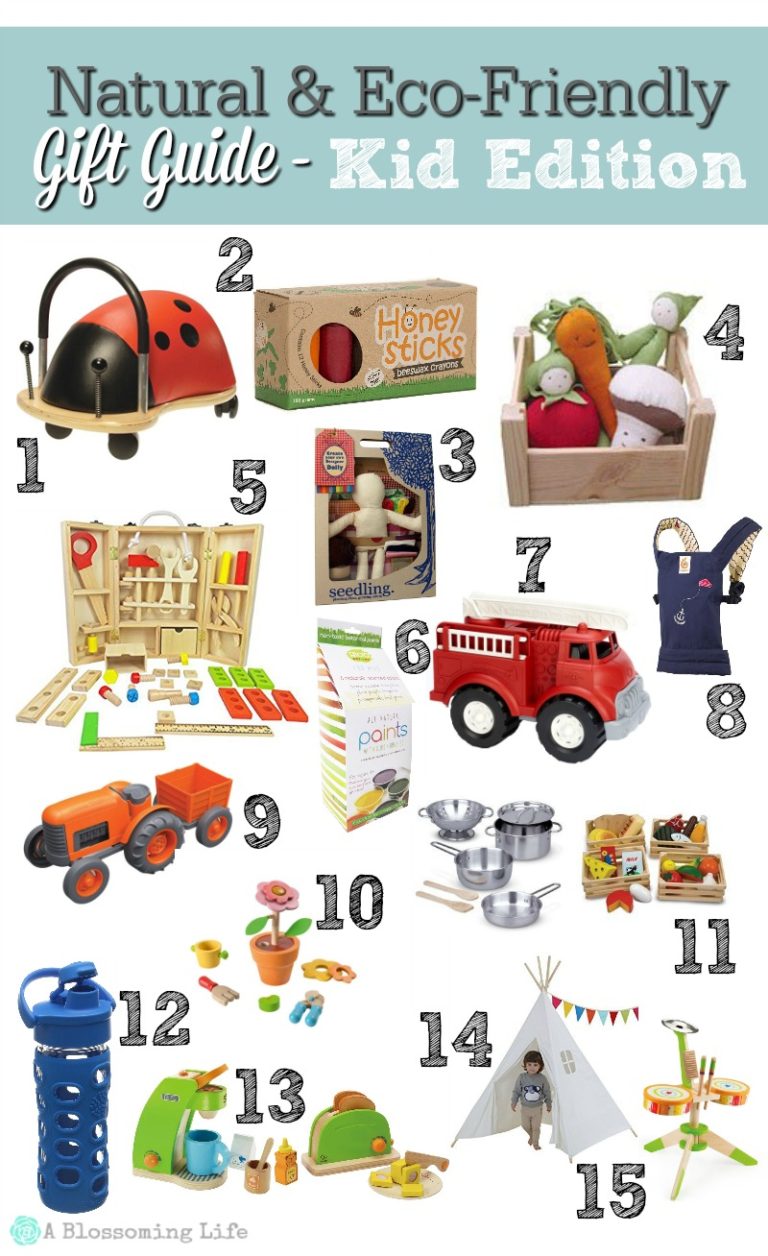 I have talked about my despise of toys here for a while. The mess… and kids tend to play with them for 30 seconds and then be done with them. But as a parent, I do love giving good gifts to our toddler. So, even though we keep toys to a minimum, I do love to have high-quality toys that we can keep around for a long time and/or that foster creativity. What kid doesn't love to make something and show what they have created? We usually try to do a three gift rule for our toddler. Something they need, something they want, and something spiritual. But, our family needs ideas also, so this is a great list to share with them. Even though most of these things are on the want list, they still are fun and creative.
What makes a toy eco-friendly? This list includes items that are made with recycled materials, wooden toys painted with non-toxic ingredients, made without toxic/possible endocrine disrupting chemicals (phylates, BPA, PVC, etc), and/or toys that are made to last. I love all of these items and think your kids will love them, too. Plus, they are pretty reasonably priced.
15 Eco-Friendly Gifts Guide – Kids
Prince Lionheart Wheely Bug, Ladybug– baby girl got this last year for Christmas and loves it. It's really fun
There you have it. My list of 15 natural and eco-friendly gift ideas for your little ones. Hope you have a great holiday season. Come back to check out more natural and eco-friendly gift guides we have coming up!
This post contains affiliate links. Affiliate links help support A Blossoming Life at no extra cost to you. We only link to products we believe in.