Lemon Chamomile Calming Lip Balm Recipe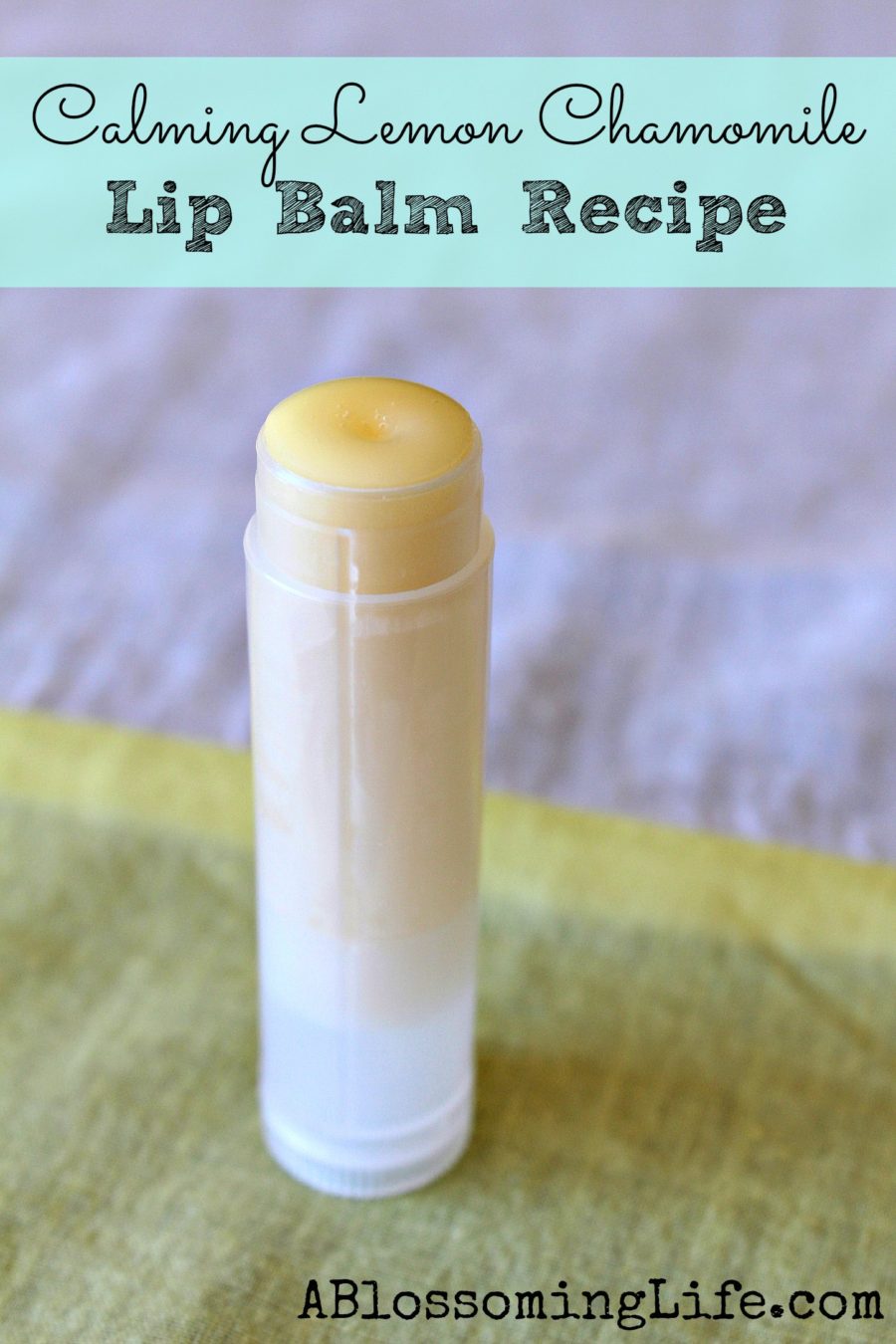 Fall is almost here, which means that chapped lip days are getting closer. This recipe helps keep even the driest lips moisturized and calm with chamomile infused oils and vitamin e. This may be my new favorite lip balm! My hubs just literally said to me (with no prompt) "this lip balm is really good!" It has an amazing warm lemon smell and is so silky smooth! Lip balm making is just so fun! You have to try it!
Lemon Chamomile Lip Balm
Directions: To make chamomile infused coconut oil place at least 1/2 cup of coconut oil in a double boiler or small sauce crockpot with 1 tbs of chamomile flowers and place on low medium heat for at least 1 hour. Make sure to check there is enough water frequently. After the oil starts to turn a yellow color turn off the heat, and strain through a fine metal strainer or coffee filter. You only need 1 tbs plus 2 tsp of the infused oil, so cover it and save it for later.
In a double boiler or very small sauce crockpot melt bees wax, shea butter, chamomile infused coconut oil, and wait a few minutes until everything melts. Once the ingredients have melted turn heat off and mix in 1 tsp vitamin e oil and 10-20 drops of lemon essential oil. Place in tins or empty lip balm tubes and let cool on the counter. I know it might be hard, but wait until completely cooled! Enjoy!
What is your favorite type of lip balm? Who knows you may just see a recipe on the blog!
*Some of the links may be affiliate links.
I party here…