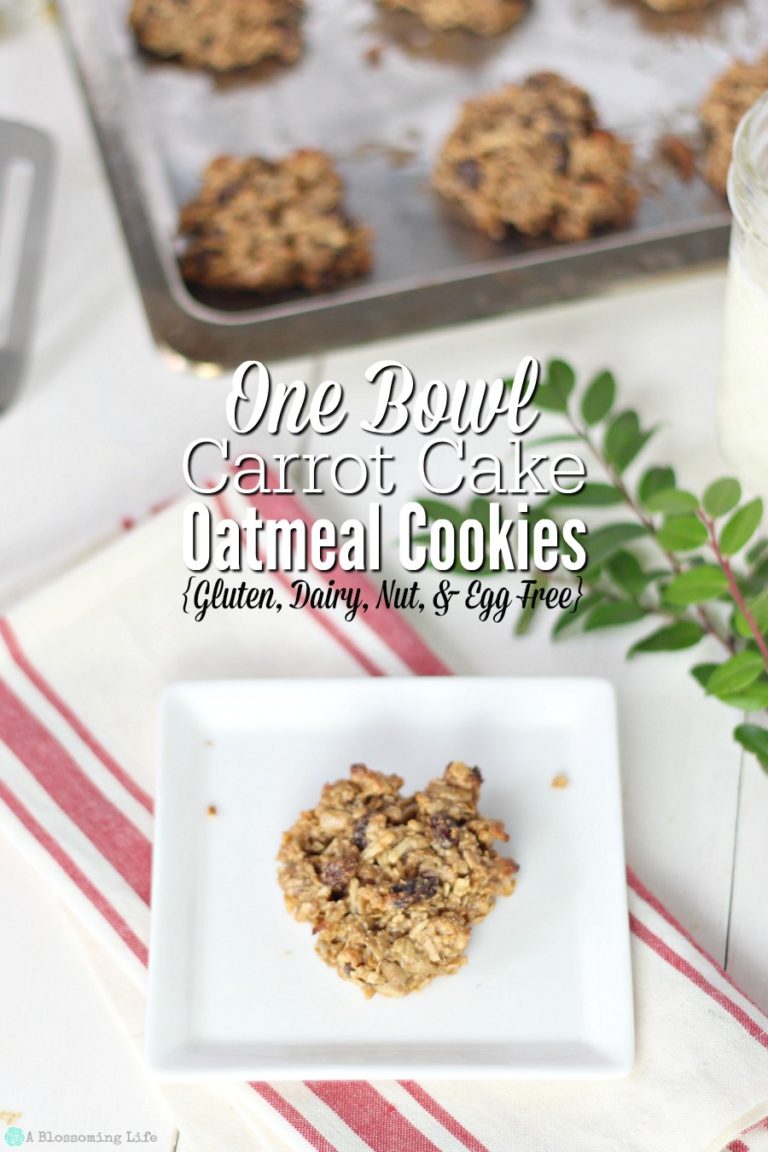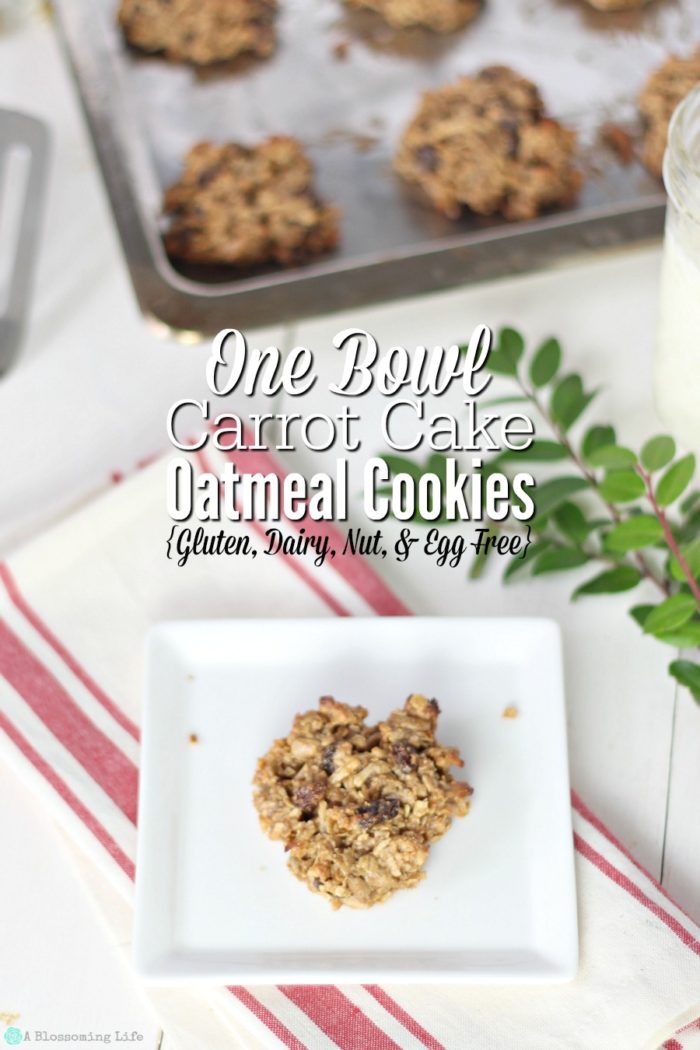 Easter is right around the corner, and what makes Easter 100% better? The flavors of carrot cake, of course. At least my hubby thinks so. Carrot cake is his absolute favorite dessert (well, that and lemon bars), but unfortunately that doesn't come around these parts very often. Since we need to stay away from gluten the majority of the time, August has an egg allergy, and I have a nut allergy, carrot cake just doesn't fly. So, I set out to create a healthy cookie that had some of the wonderful flavors of carrot cake (cinnamon, raisins, coconut, etc.), but could be eaten for breakfast. Is there anything better than cookies for breakfast? I think not. This is where these carrot cake oatmeal cookies come into place.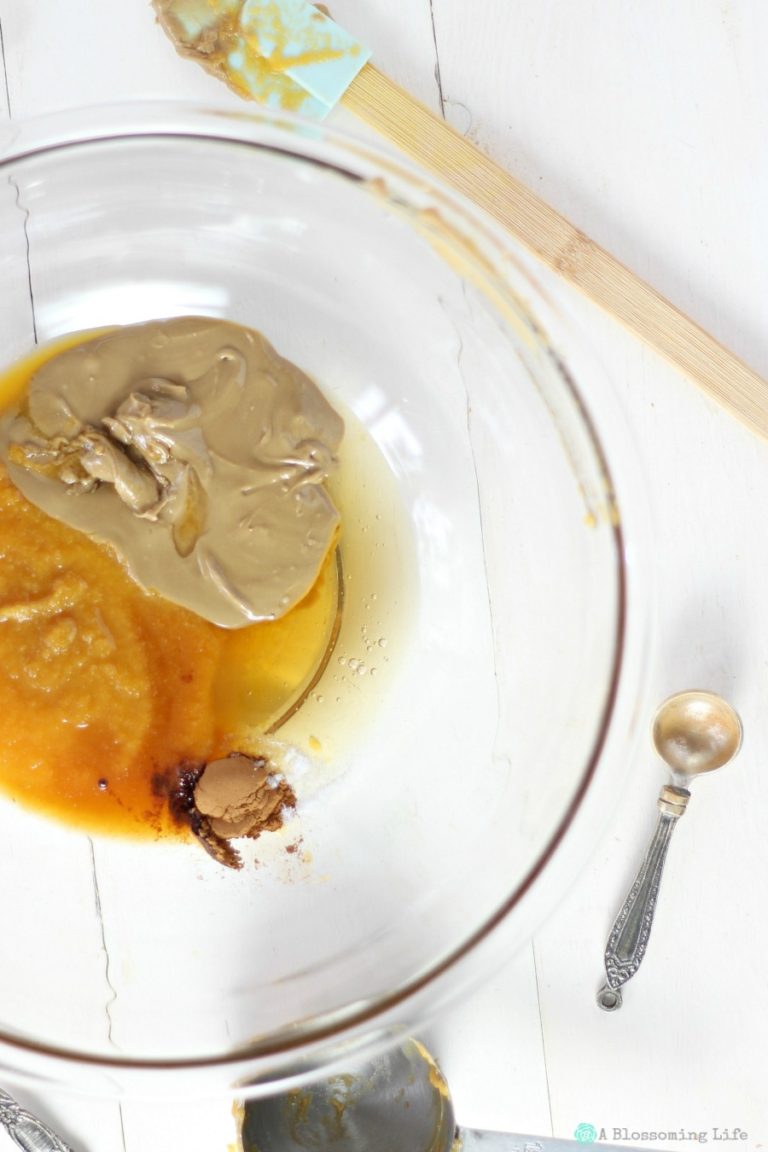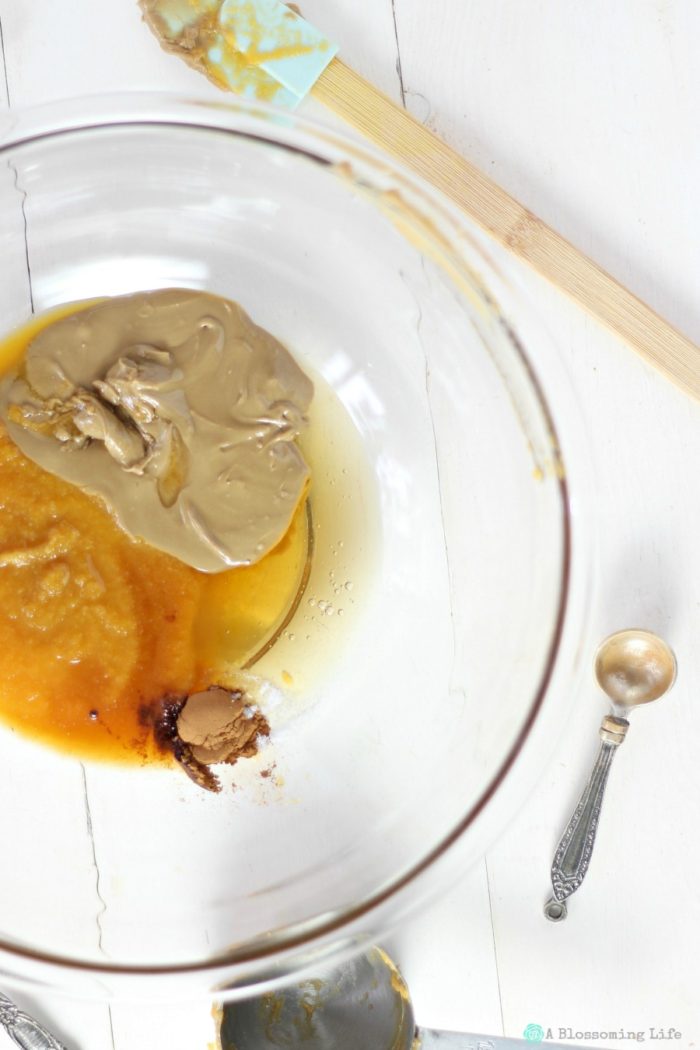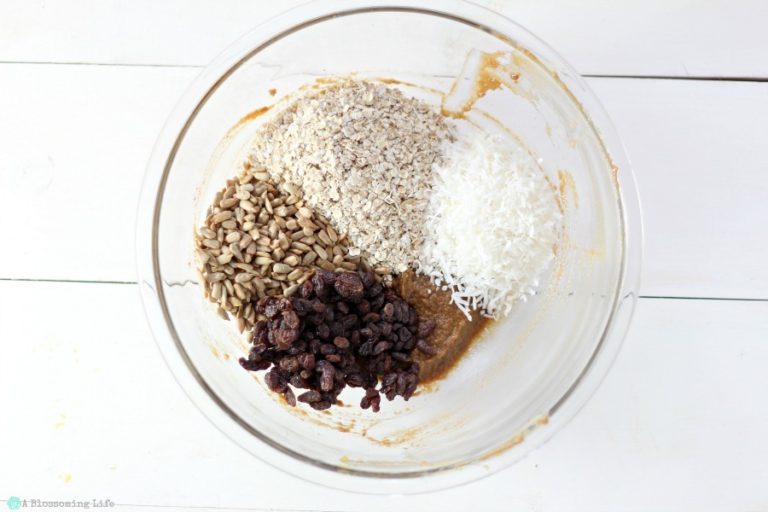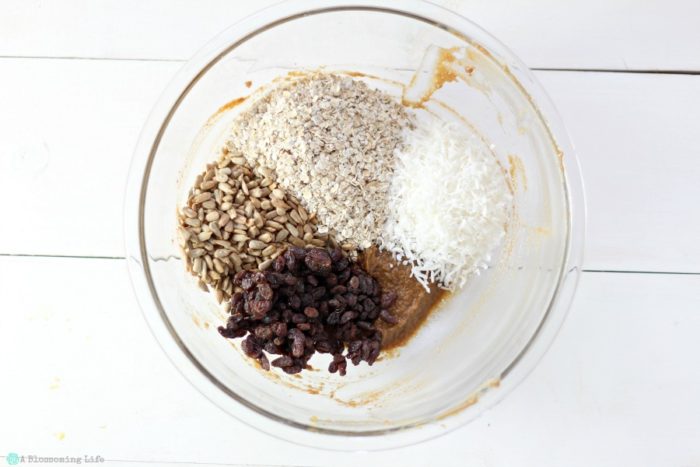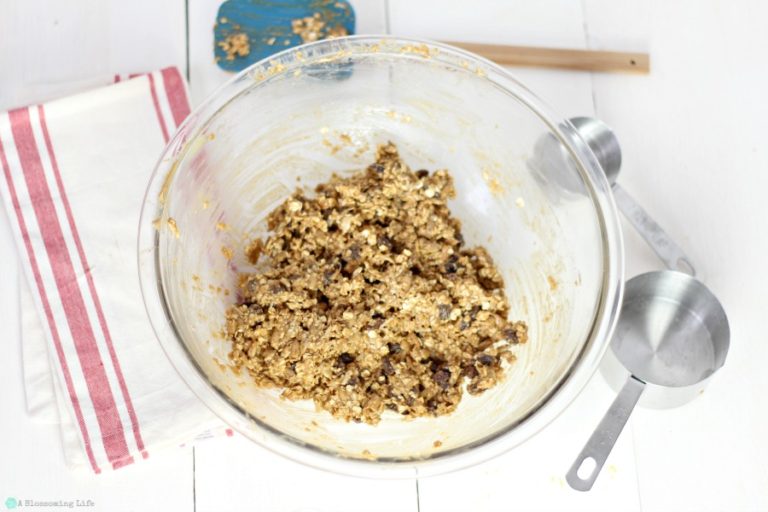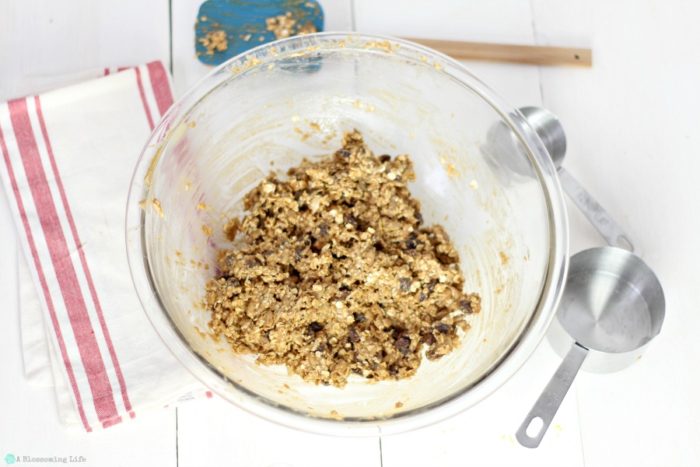 Over the weekend, a somewhat local baby/kids store was having a moving sale, and we decided the deals were worth the trip. Bright and early Saturday morning, after the farmer's market, we headed to the store about 1.5 hours away. August fell asleep in the car, and we woke her up when we got there. First of many mistakes that day. She was happy for 5 minutes, and then she became THAT kid. Freaking out, throwing herself on the floor, you know – the child you swore you would never have when you saw other kids at stores having meltdowns. I looked at the other moms for comfort like, you've all been here before, right? Right? Anyone? I was secretly waiting for someone to throw up the three fingers from The Hunger Games in a quiet, yet understanding manner. Crickets…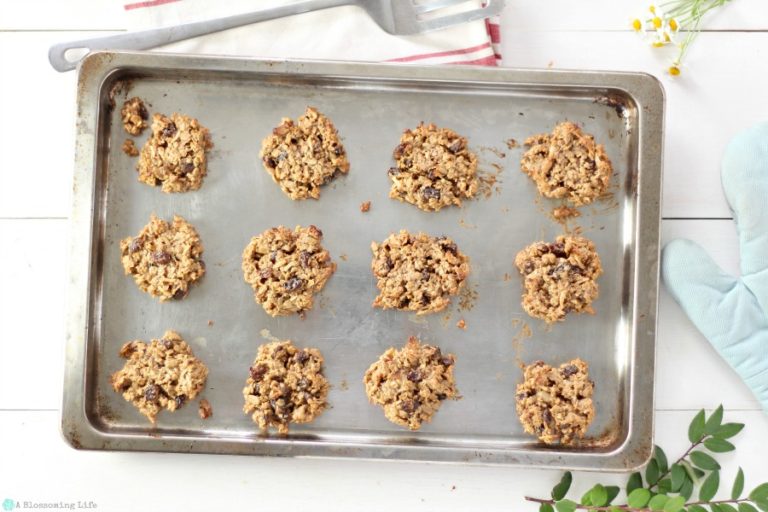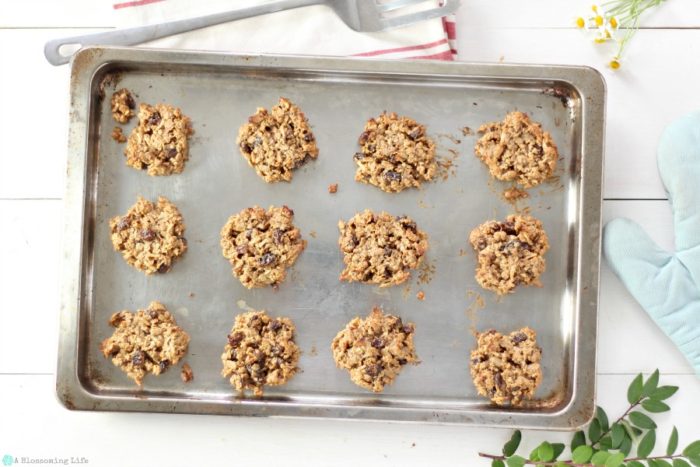 Luckily, these cookies came to the rescue for a healthy snack. So, how good of a mother do I look that my child is having meltdowns and I brought out these healthy "cookies" (can you really call them that?) to feed her? Like, eat these cookies, child, and be happy! Bribing my kid with cookies to behave better . How long does that work? Approximately 5 minutes until meltdowns galore. We ended up just walking outside. Too many people, and too tired to handle the situation. I won't even get into the nightmare that followed at the outlet mall. Next time, we're getting a babysitter and calling it a date day.
Okay, okay, back to these almost lifesaving (for only 5 minutes) carrot cake cookies. The best part of this recipe is that it is super easy and can be made in one bowl! Yep, no switching bowls, no extra dishes to clean, just one sweet bowl you can throw your ingredients in. Of course, there will be other dishes like measuring cups and spoons, cookie sheets, and a silicon spatula, but who is counting?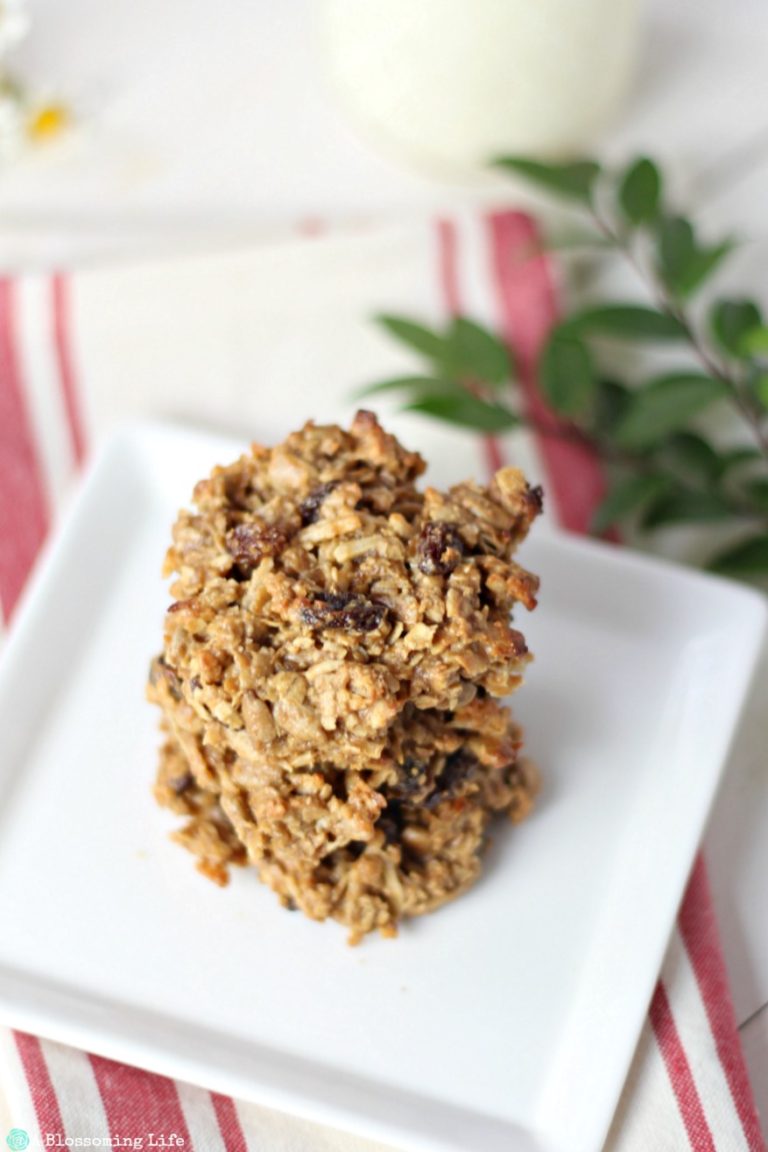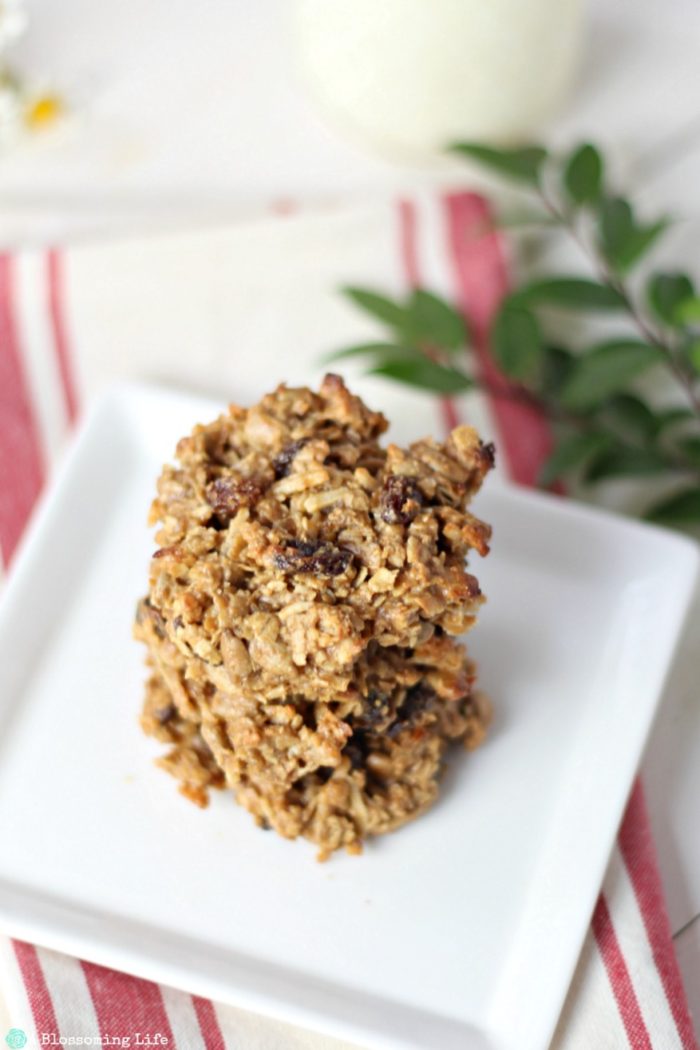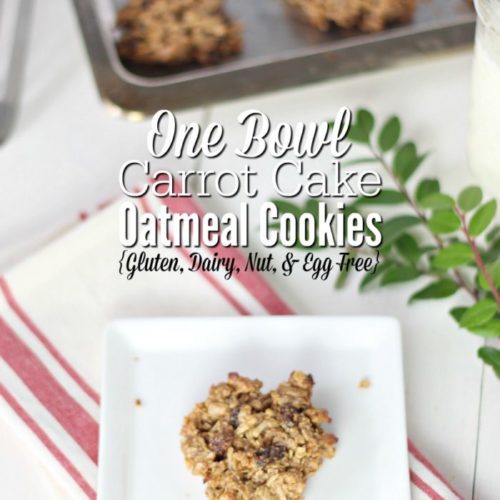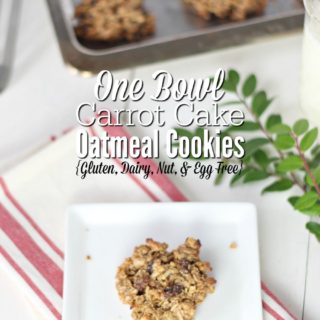 One Bowl Carrot Cake Cookies
These easy and healthy carrot cake cookies are moist, full of nutritious ingredients, and use only one bowl.
Print
Pin
Rate
Ingredients
1 1/4

cup

oats

I used quick cook

1/2

cup

apple and carrot sauce

I purchased mine at Traders Joe's

1/2

cup

seed or nut butter

I used sunflower seed butter

3

Tbs

honey or maple syrup

1

tsp

cinnamon or pumpkin spice

1/4

tsp

salt

1/2

tsp

vanilla

1/2

cup

raisins

1/2

cup

sunflower seeds or chopped nuts

1/2

cup

shredded, unsweetened coconut
Instructions
Preheat oven to 350. In a large bowl, mix together apple/carrot sauce, sunflower or nut butter, maple syrup, cinnamon, salt, and vanilla until smooth. Fold in the rest of the ingredients until well combined. Spoon evenly onto ungreased baking sheets and bake for 12-15 minutes until the edges start to turn golden brown. Allow to cool and enjoy.