Quick and Inexpensive Farmhouse Entryway Refresh
Come check out how to decorate an entryway for next to nothing, with things you love – creating a beautiful and welcoming space.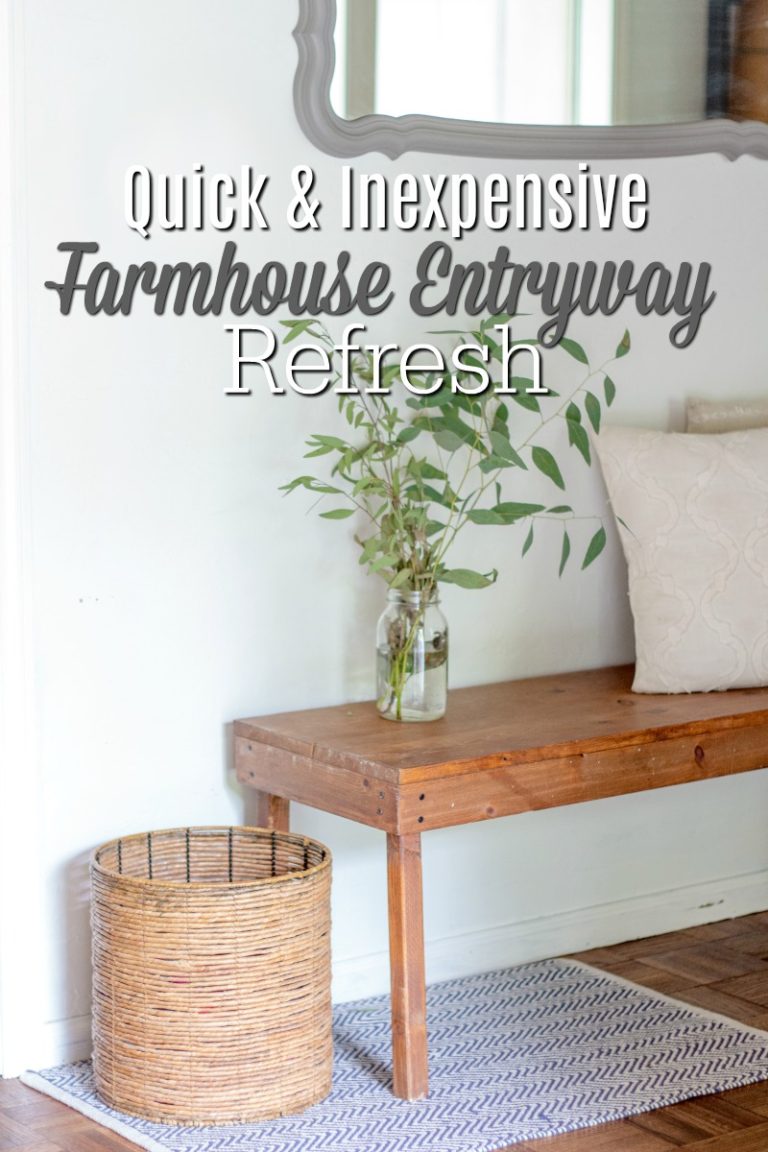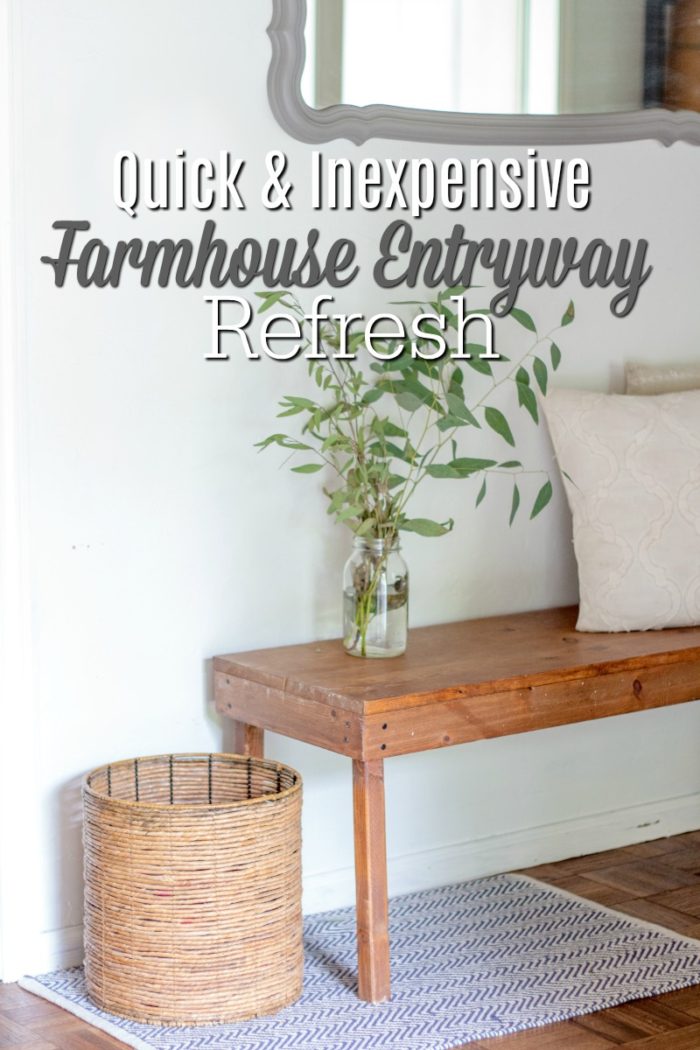 Decorating is something that I really love, but it is also a challenge for me at times. I'm great at the big picture of decorating and can even envision what a project will look like at the end (like our DIY kitchen makeover). However, when it is time for the small details, I often get stuck. It's paralyzing. Our walls were left bare for months because I just couldn't figure out the placement for everything. It also doesn't help that I hate spending any money on anything.
Recently, I found a cute picture of an entryway that spoke to me. It was clean and simple, and it gave me some inspiration to finally tackle ours. I love that about today… we can find inspiration for our lives basically everywhere. Although, sometimes it's a little bit distracting. Hello, Instagram!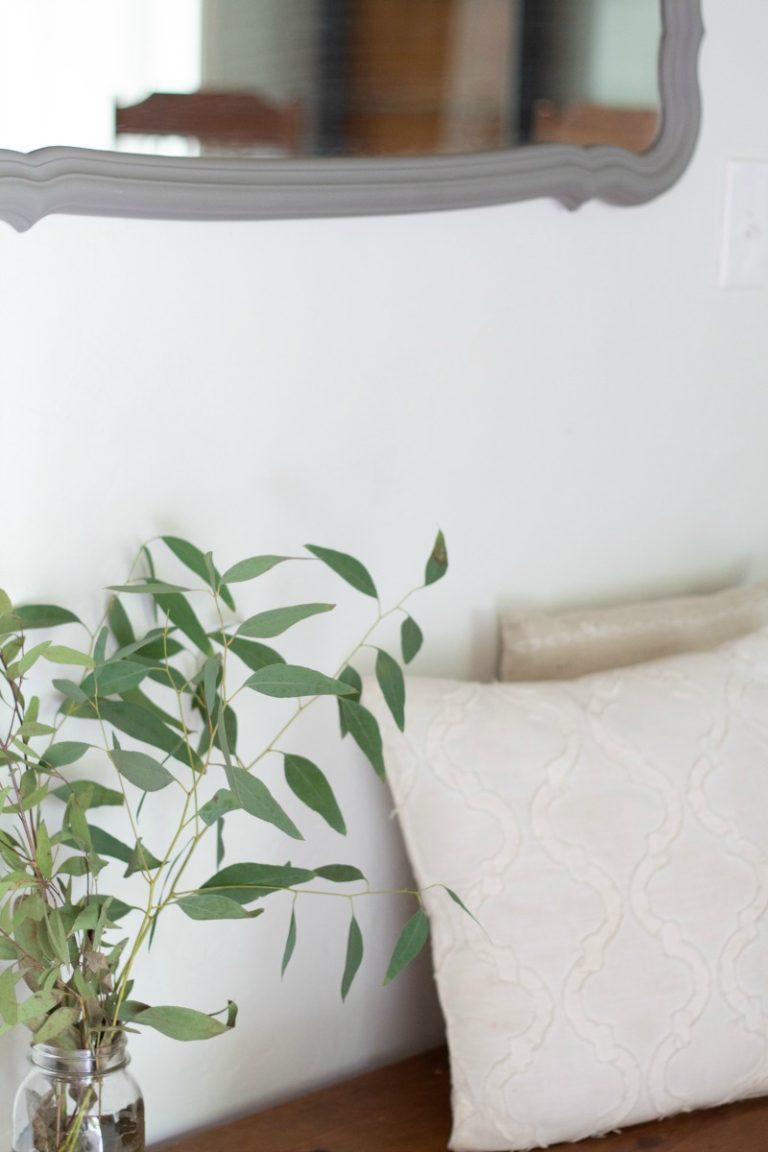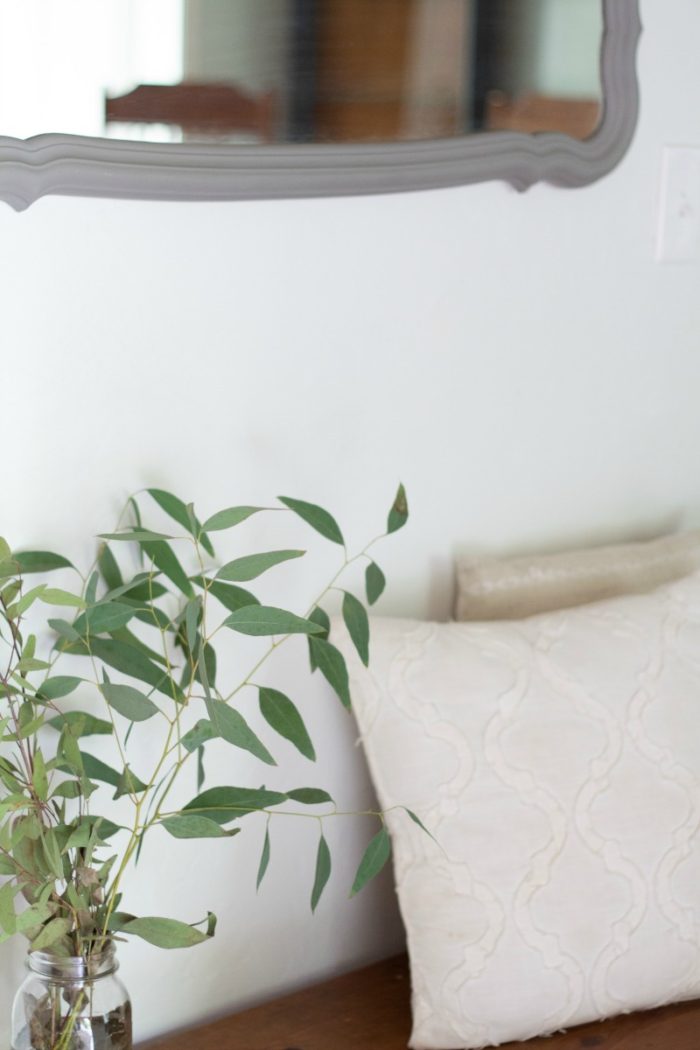 So, I tackled this simple project and it cost me next to nothing. That's my favorite price point.
These are pieces that I've had for a while and love. Isn't that the way we should decorate? Not by the trends and styles that are popular right now, but rather by the things you love. You will probably love them now and still love them 10 years from now.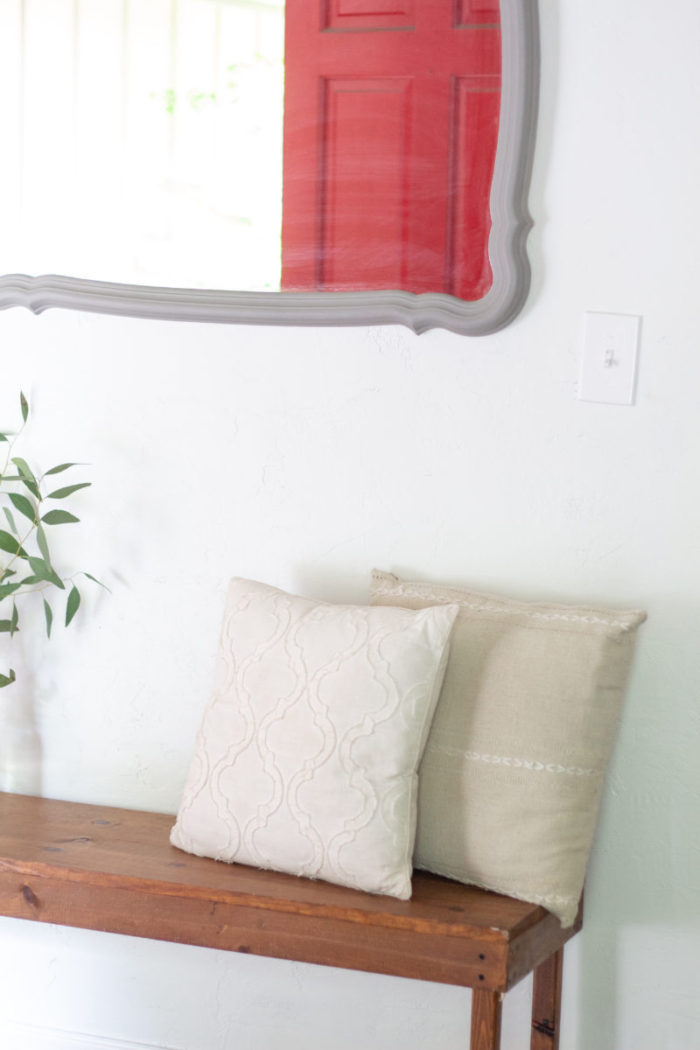 This post contains affiliate links which help support A Blossoming Life at no extra cost to you.
I reused most things we had in our home; an old handmade bench and basket that came with us from our move from Illinois to Oregon, a mirror that I bought off Craigslist last year (it accompanied a dresser, headboard, and nightstand), and a few simple pillows I purchased a few years ago from Hobby Lobby
The area was transformed, becoming so welcoming when you walk through the door. The bench is narrow enough that when you are walking (or in August's case.. running) from the entry to the kitchen, you don't bang your knee. It's the perfect size and perfect color. She's a beaut.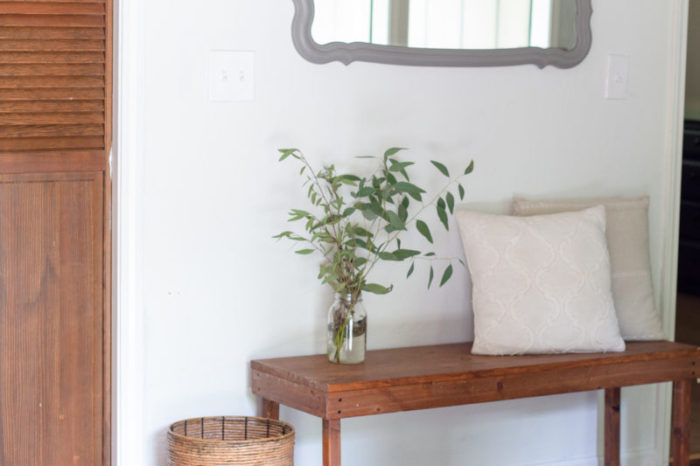 The only thing I bought was some greenery to make it pretty (or use a clipping from your yard). So this whole makeover cost me $3 and makes me want to dance.
Do you ever feel like you are in a decorating rut? What's your go-to solution?