Woodland Themed Girl's Nursery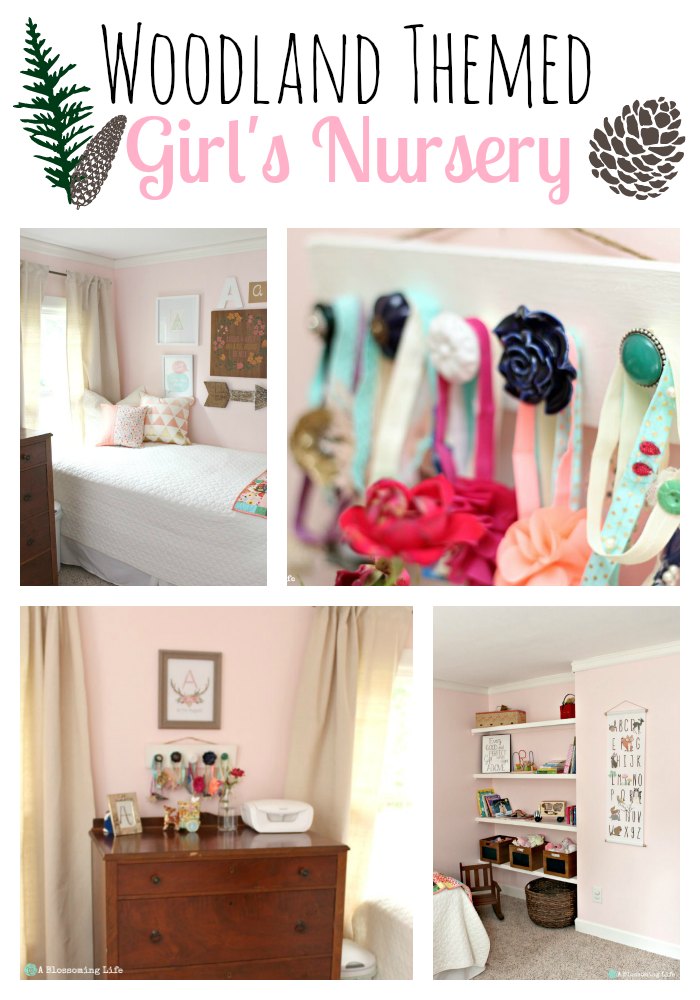 I'm so excited to share with y'all baby girls nursery reveal! Seriously, it felt like it was never ever going to get done. We The hubby started working on this project in mid January and between the obstacles (ahem re-wiring the entire house) and just waiting for things, like the crib to come in, took a long time. But it's finally done and I absolutely love how it turned out! All we need is a sweet baby girl to put in it.
The hubby and I just keep going in there and sitting down… Day dreaming of having a baby girl in our arms! Only a few short weeks left.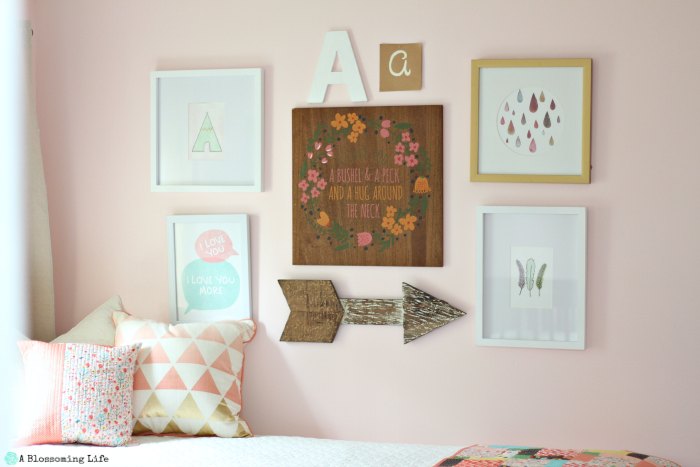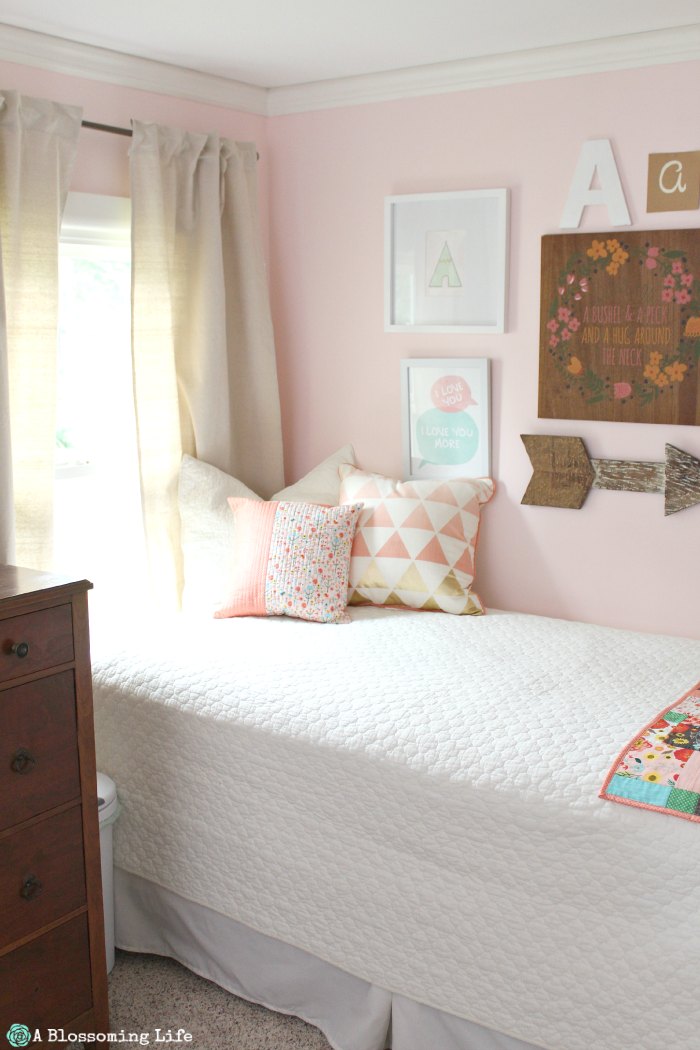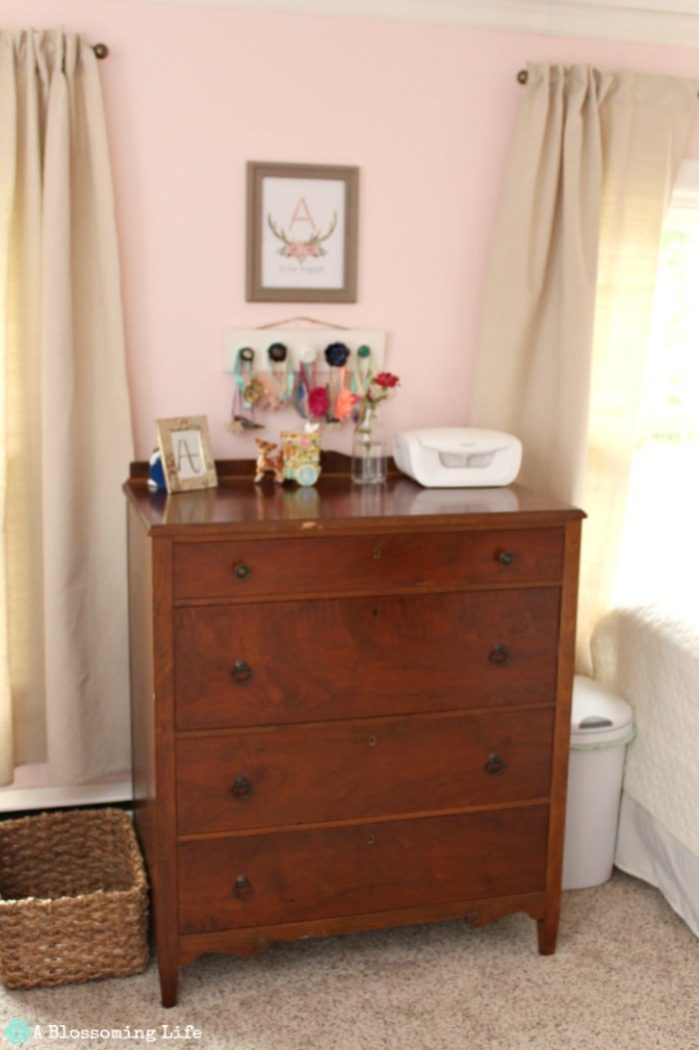 How we saved…
A lot of the things we were blessed to be given. My parents gave us the antique dresser that was once my grandma's, and purchased the crib for us. She got an awesome deal by the way. It was out of stock for awhile so when it finally came back up she pounced. It was 15% off at Target, plus we had another 15% off coupon for our registry, plus she used her red card which saved another 5% and $40 in handling making an expensive crib the price of a normal crib. Also, some of the decor like the storage boxes, baskets, quilt with matching pillow, and and some art work were also given to us as shower gifts.
I made the curtains out of painter's drop cloth costing us a whopping $13 for all 4 panels.
Homemade mobile: ~$5
We also used gift cards from Target and Hobby Lobby to purchase a few items.
Homemade art work put in frames purchased at 50% off at Hobby Lobby: $20
Artwork from Hobby Lobby 50% off: $30 ~free after I used a gift card
Triangle pillow: Target clearance $7.50
Headband holder- free made from scrap materials and knobs that were hanging around
Splurge…
Cute nest bedding from Land of Nod: $24 ~I'm so in love even though I know it will get bodily functions on it.
Twin quilt bedding and bed skirt: ~$95 which we ended up using some gift cards so we ended up spending around $20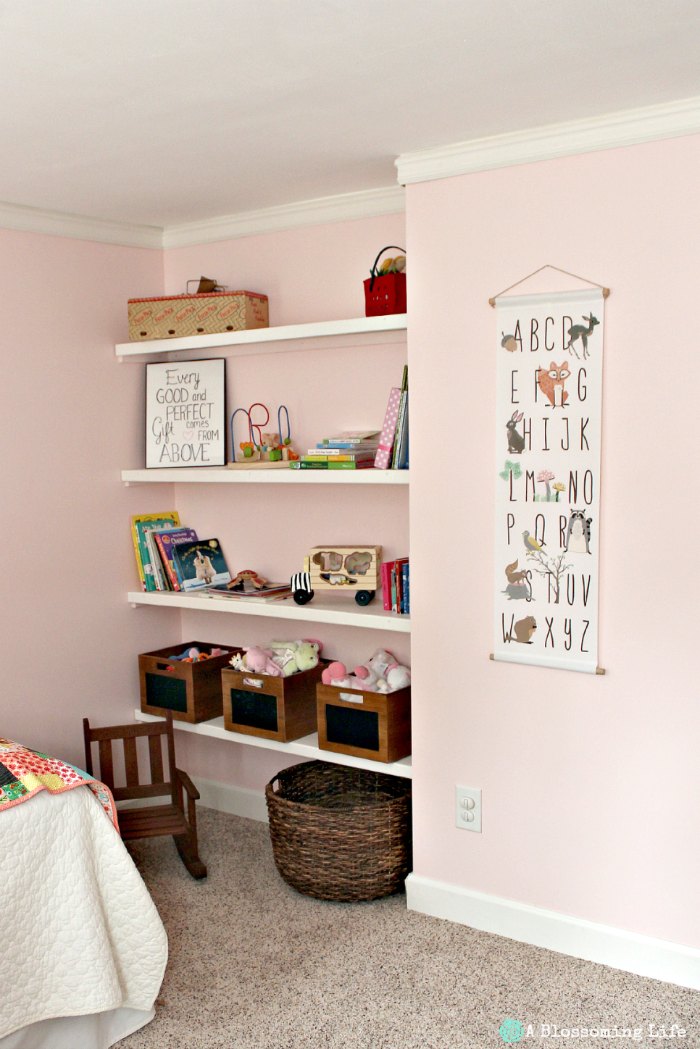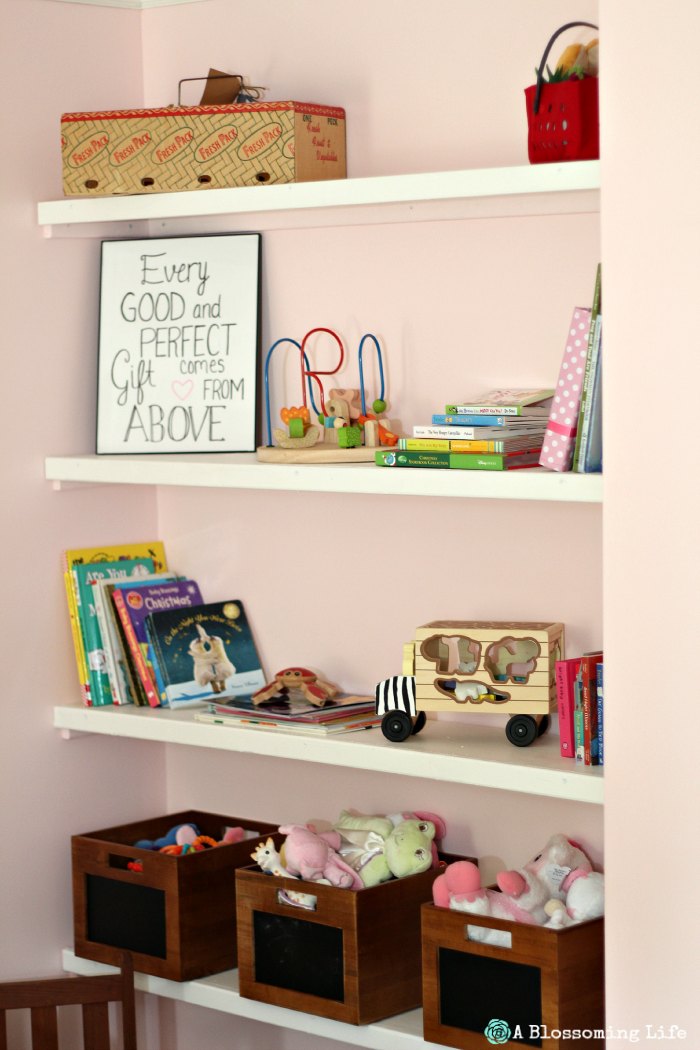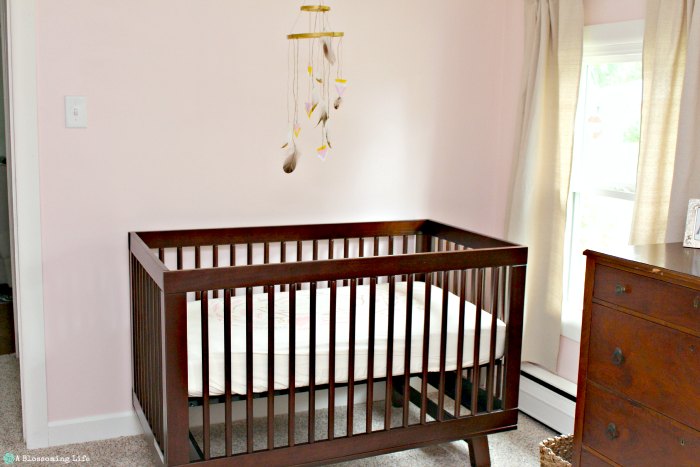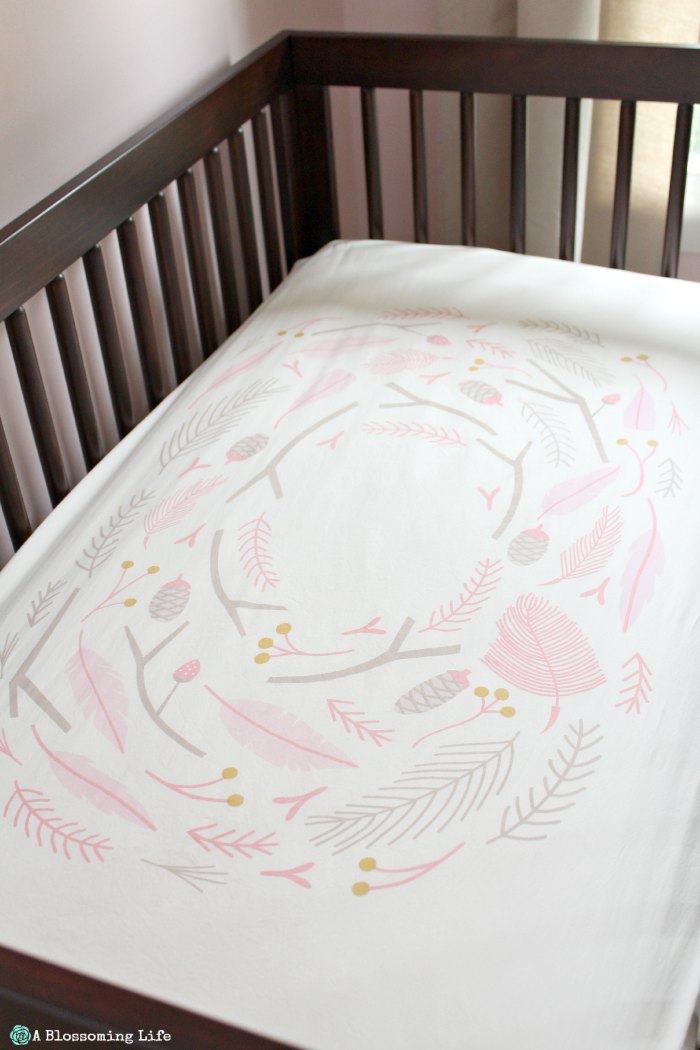 I'm so thankful for my friend Jordan who came over to help me decorate. She's the best!
What do you think?