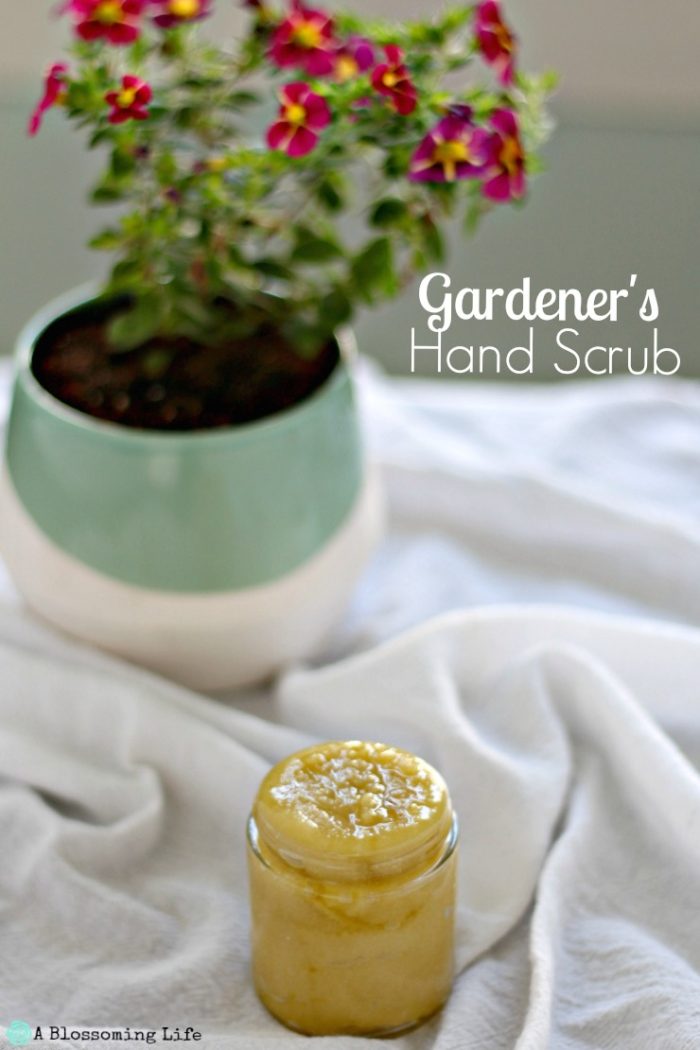 This post was originally published at Smart School House
Summer is here and I don't know about you but summer means lots of gardening and dry cracked hands. Even though this years garden is much smaller (since baby girl is due any time now), but it is still a lot of heard work. With hard work comes rough and dry hands. But there also comes great joy of growing your own food!
So back to the dry hands part. Working the ground is hard work and makes your hands oh so dry. So I created this moisturizing and natural hand scrub. After a long day in the garden it feels nice to treat yourself to a little spa treatment like this hand scrub.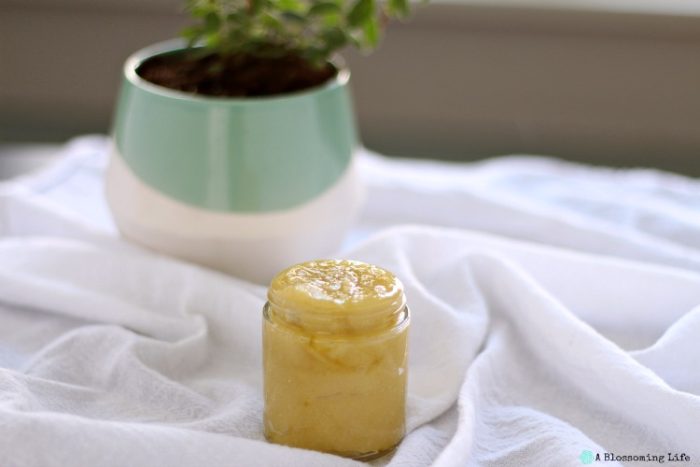 Gardener's Hand Scrub
Ingredients:
3/4 cup sugar
4 tbs olive oil
1/2 tbs vit e oil

(Like this one)

1 tsp shea butter

(Like this one)

10-15 drops of essential oil of your choice (optional). My favorite is a mix of lavender and peppermint.
Directions: Place ingredients in a blender and blend until combined. Place in a sealable jar.
To use: Dampen hands. Place a quarter size of the scrub in hands and rub together for a minute or so. Then rinse hands with water.
Super simple and you probably have most of the ingredients in your pantry. Your hands will thank you I promise!