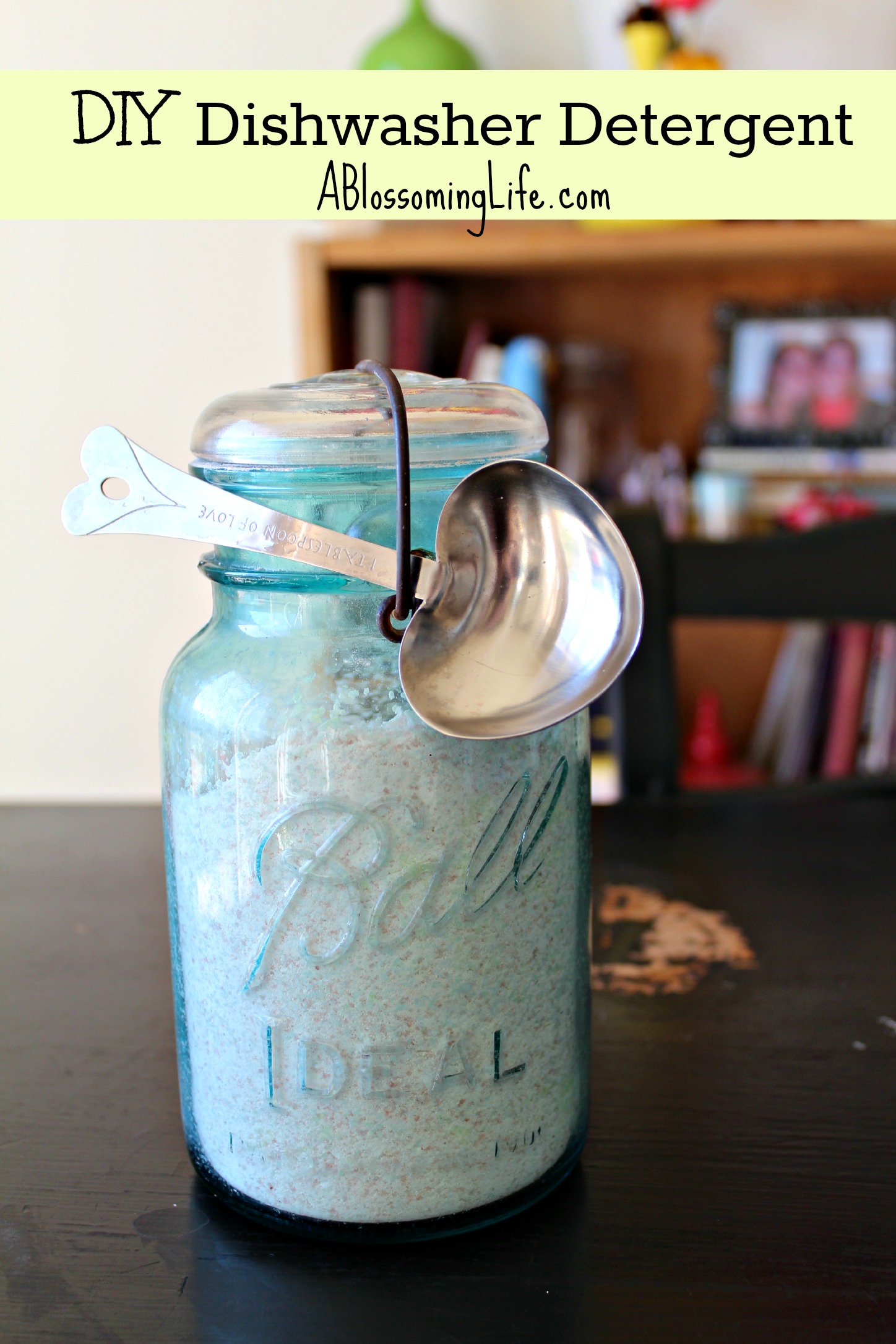 Its Frugal Friday! This recipe is so stinking frugal, so easy its crazy, and you have to try it! It takes about 2 minutes, costs about $0.65 to make, and should last about 100 loads. That's not even a penny a load! Talk about saving money! Also, I think it works better that the brand name stuff. This is a great beginners project for someone who wants to make more items homemade and purchase less consumer products.
Homemade Dishwasher Detergent
2 cups Borax
2 cups washing soda
4 packets of sugar free lemonade Kool-aid (or you can use citric acid)
Mix all ingredients together and keep in some kind of container. It could be a super cute old mason jar like mine 🙂 or just an empty detergent box you have.
To use: Place 1 Tbs in the pre-wash (open cup) and 1 Tbs in the main wash (closed cup).
The original recipe says to use white vinegar for the rinse aid, but when I did this it made all my dishes smell like vinegar which isn't too pleasant. I found if you put a squirt of Dawn or some other brand in the main wash container it makes your dishes much more sparkly!
Since the holidays are coming up around the corner I will share my frugal Christmas ideas on Fridays. There are so many ideas running through this crazy brain of mine it makes me a little dizzy. That's the curse of being creative and having A.D.D., the ideas just never stop.