Homemade Dish Soap – Natural
Natural homemade dish soap is so easy to make, smells wonderful, saves you money and is environmentally friendly. How much better can it get? Not only will it cut through grease, but it's safe for you and your family.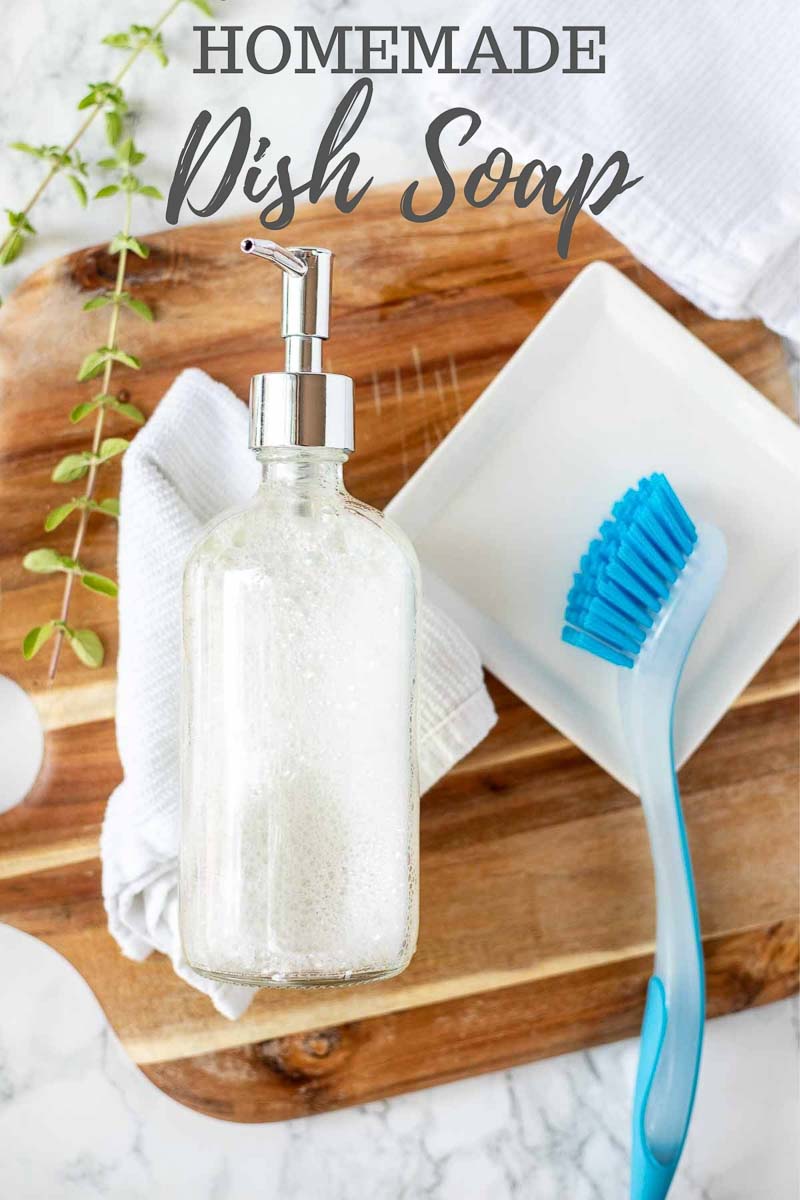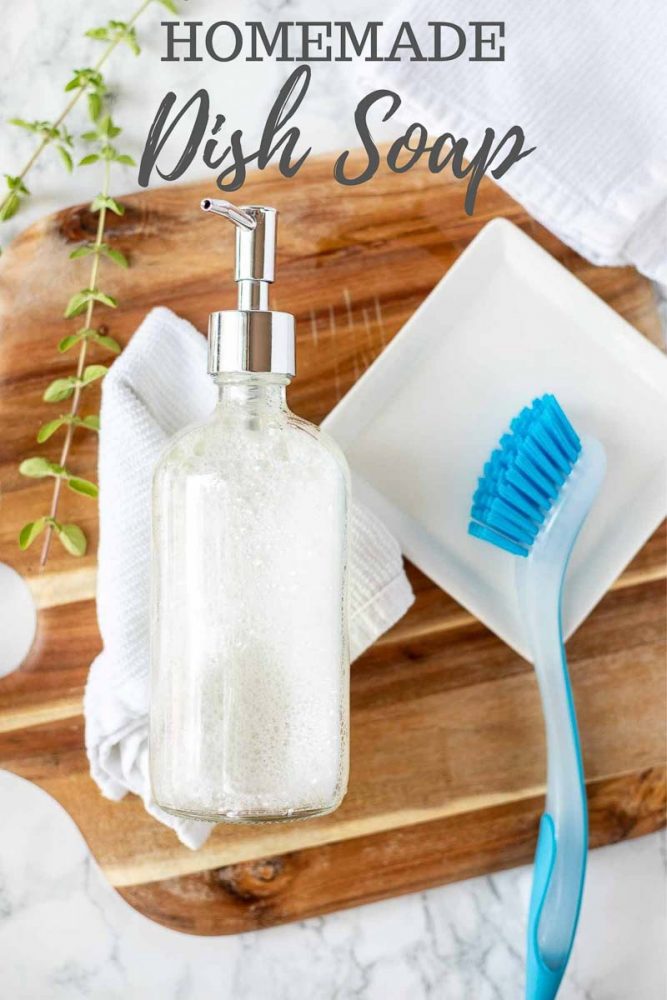 This natural dish soap is a new twist on a very old recipe on the blog.
I did some tweaking to fix some problems that were coming up, and the new results are so much better!
So many people find that natural products don't work as well as their chemical counterparts, but I can assure you that this one works well.
It's tough on grease and suds up amazingly well, making it easy to enjoy this natural switch.
It is also cheaper than typical, natural dish soaps, which usually cost around $4 per 25 oz. This one will set you back around $3. So, slightly cheaper.
It also has a better rating from the EWG website. I've tried a few of the store-bought, natural dish soap options, and I find them to be disappointing, and you need a lot of it for it to work.
However, I still love to use the store-bought options in this really effective DIY Stain Remover.
We've loved this natural DIY dish soap recipe in our house. Getting used to the consistency takes a little adjustment, and you don't have to use very much for great results.
I promise you, this recipe works great, and your dishes will be remarkably clean.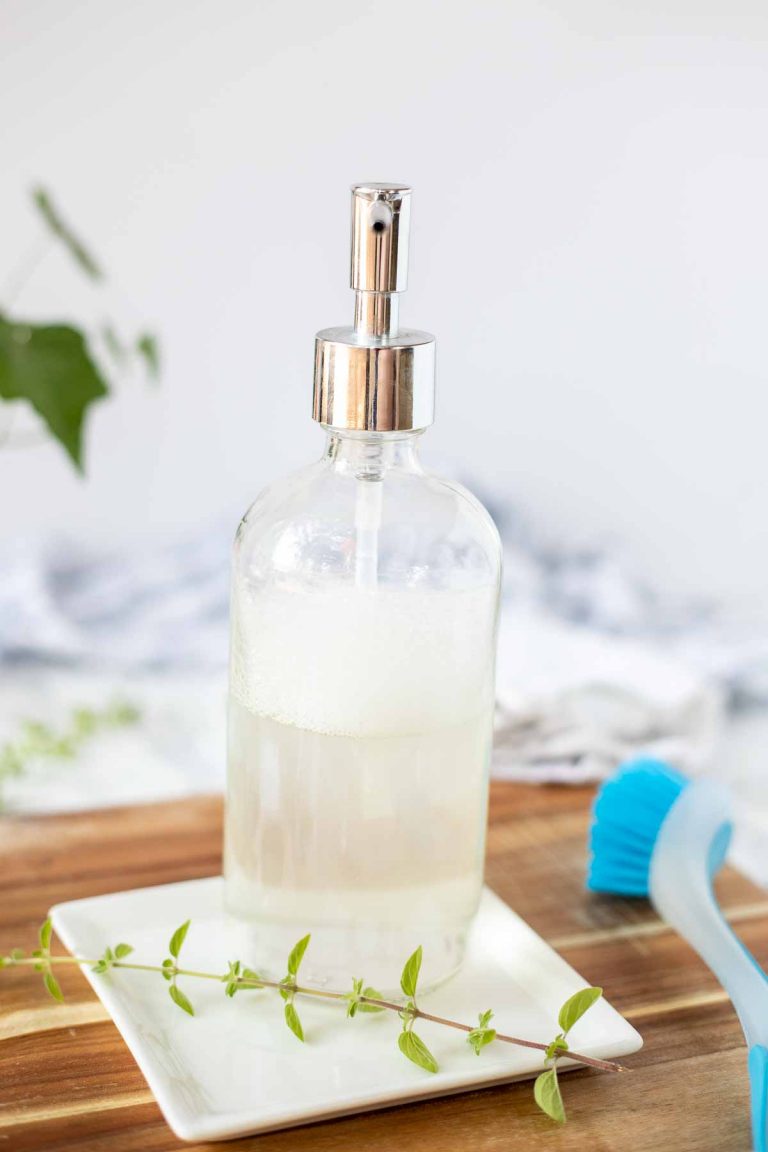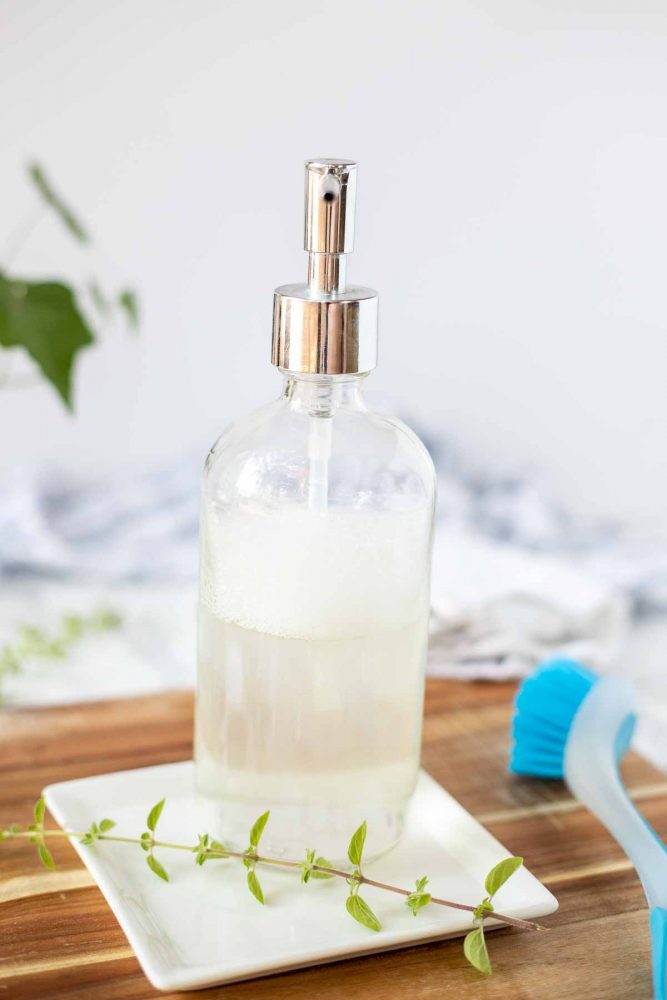 Tips:
The consistency is much thinner than regular dish soap, and a little bit goes a long way.
You can place it in a soap pump, foaming soap pump, or just put it in an old, dish soap bottle.
You may have to shake it up a little before you use it, but it shouldn't clump and separate like the last recipe!
The following are affiliate links. We are a participant in the Amazon Services LLC Associates Program and other affiliate programs that are designed to provide a means for us to earn fees by linking to Amazon.com and affiliated sites.
Tools you may need:
Measuring spoons
Spoon
The Ingredients: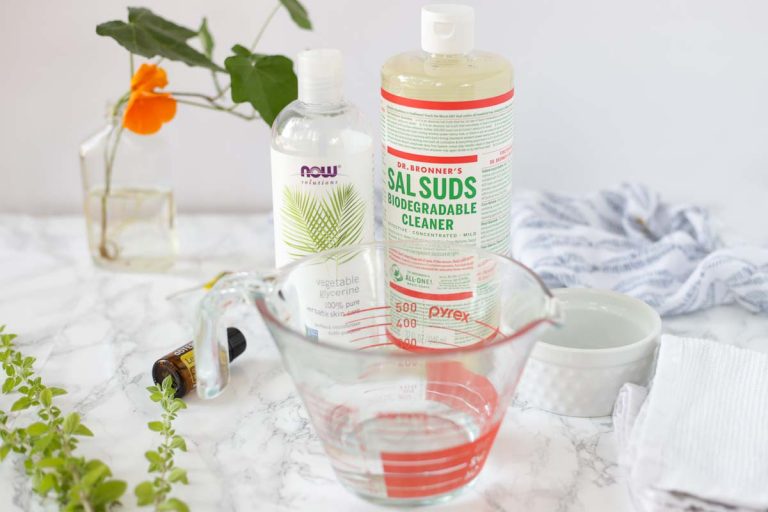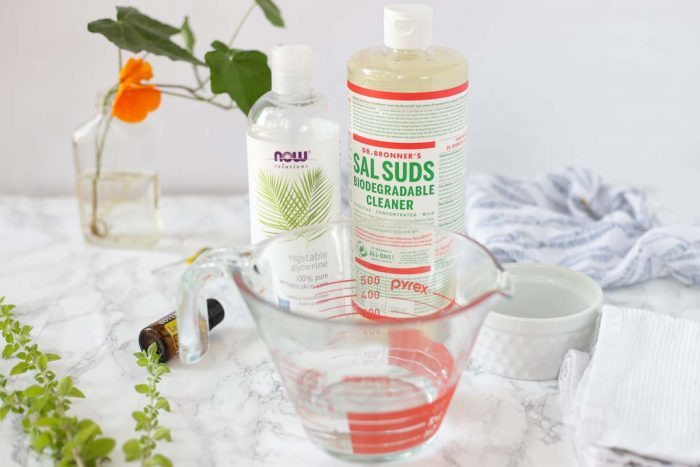 Dr. Bronner's Sal's Suds – This is like the ultra-concentrated, cleaning power of Castile soaps (which is a staple in any natural-living cabinet, hello, hand soap). This stuff is powerful and works amazingly well to clean dishes.
Water – I would recommend using distilled water or water that was boiled and cooled to help reduce the chance of bacterial growth.
Vinegar – Helps cut grease and provides a streak-free shine.
Vegetable glycerin (optional) – This helps create more sudsing power and helps moisturize your hands.
Essential oils (optional): Twenty drops lemon or citrus essential oil (works great as a degreaser). Optional: 10-20 drops of On-Guard, Thieves, or tea tree oil (anti-bacterial; if you like the smell you can add more, if not, add less).
Watch The Tutorial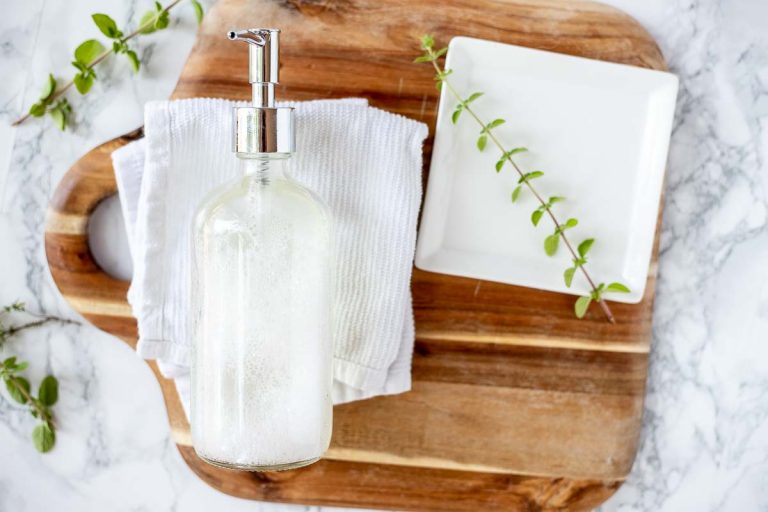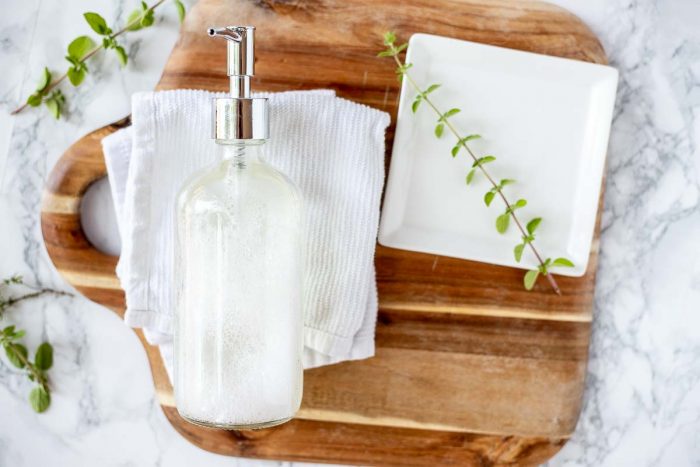 How To Make Natural Homemade Dish Soap: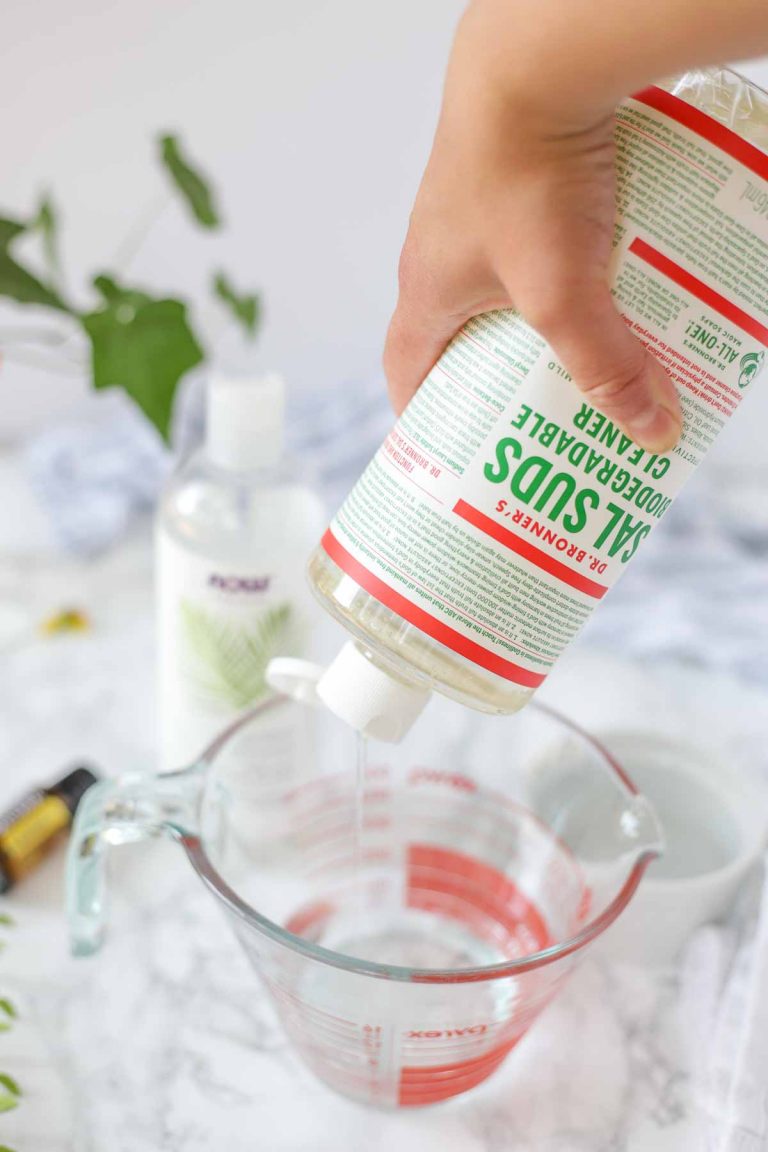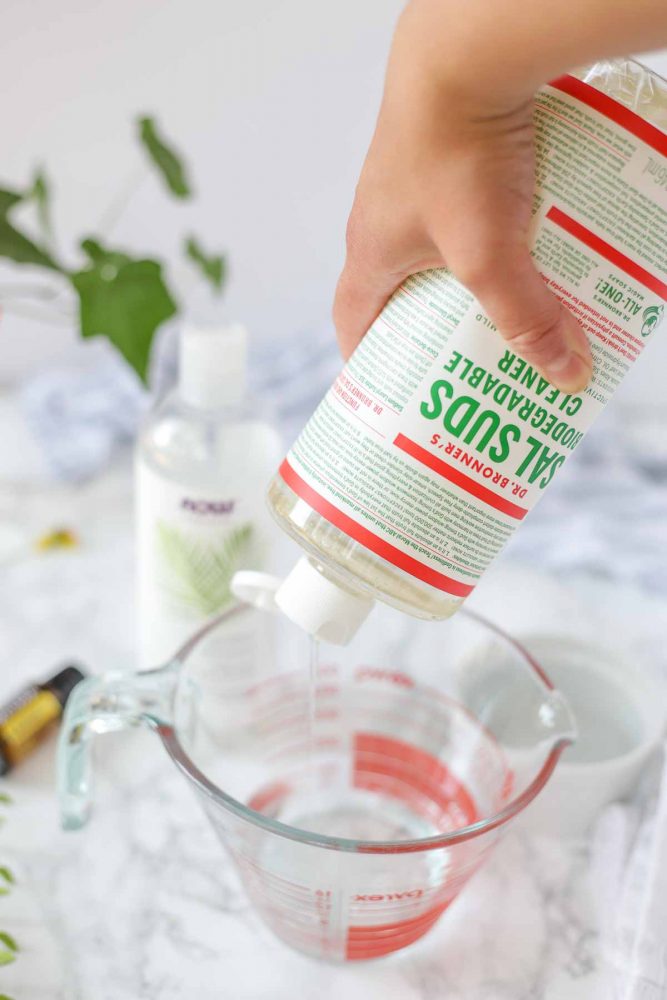 In a medium-sized bowl, combine all of the ingredients and stir well.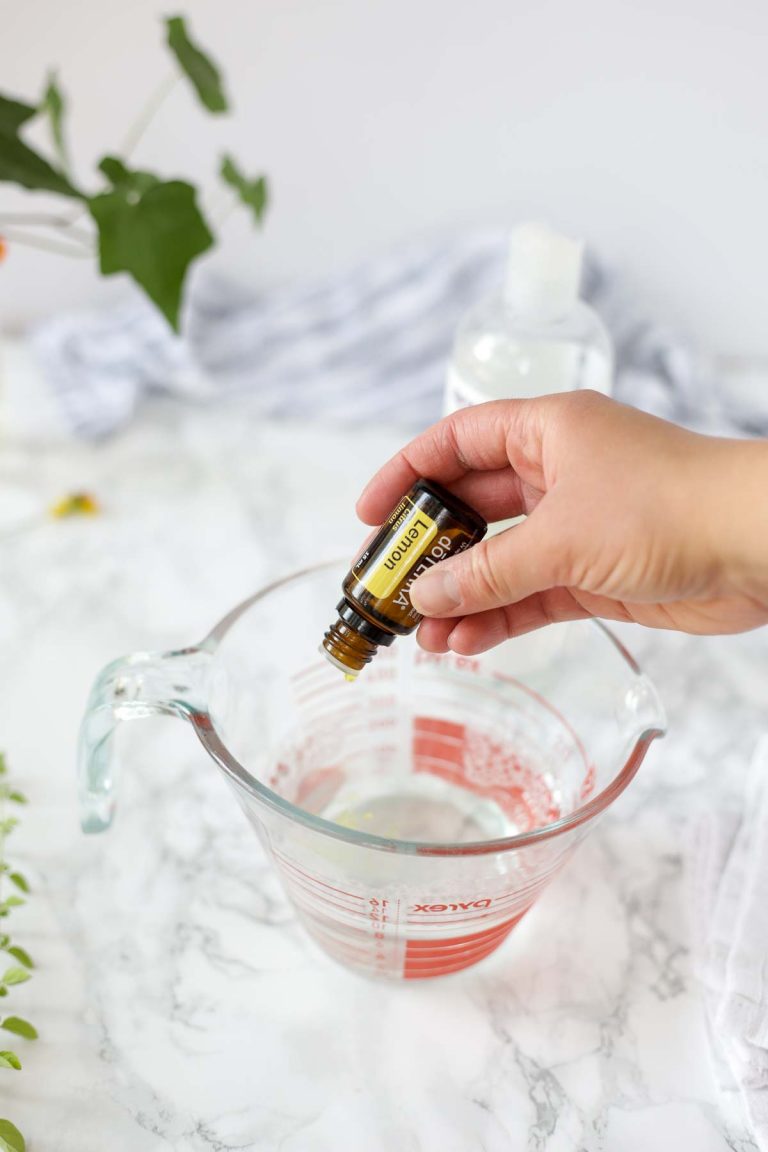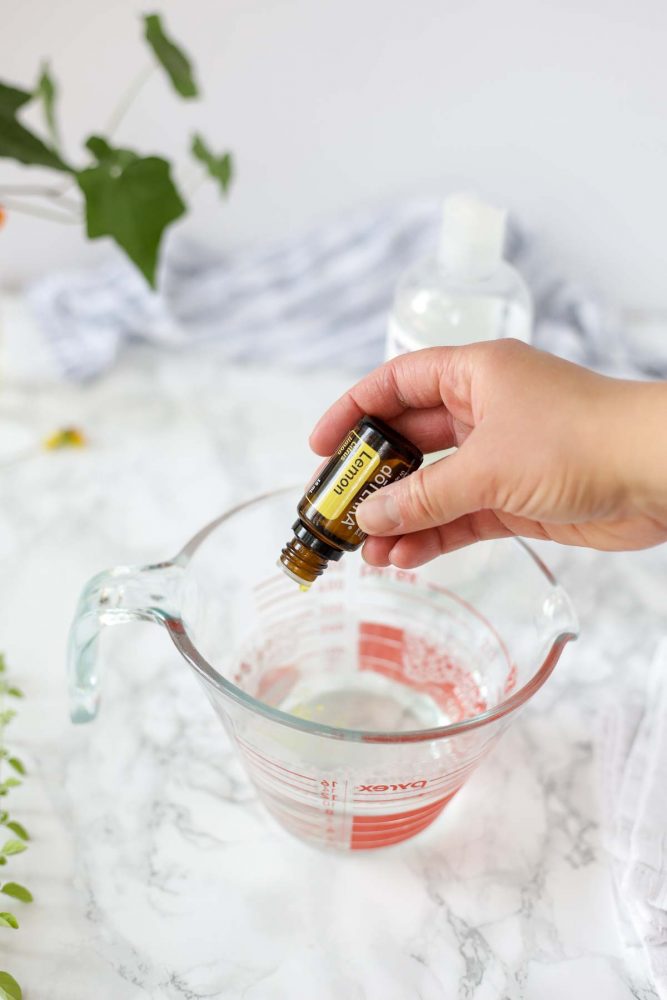 Add essential oils. I like to use citrus oils, like lemon, because it is tough on grease. You can also use use anti-bacterial type oils like On-Guard or Thieves. Tea tree would also work well.
That's it! Wasn't that easy? You do like two minutes of work and you're done.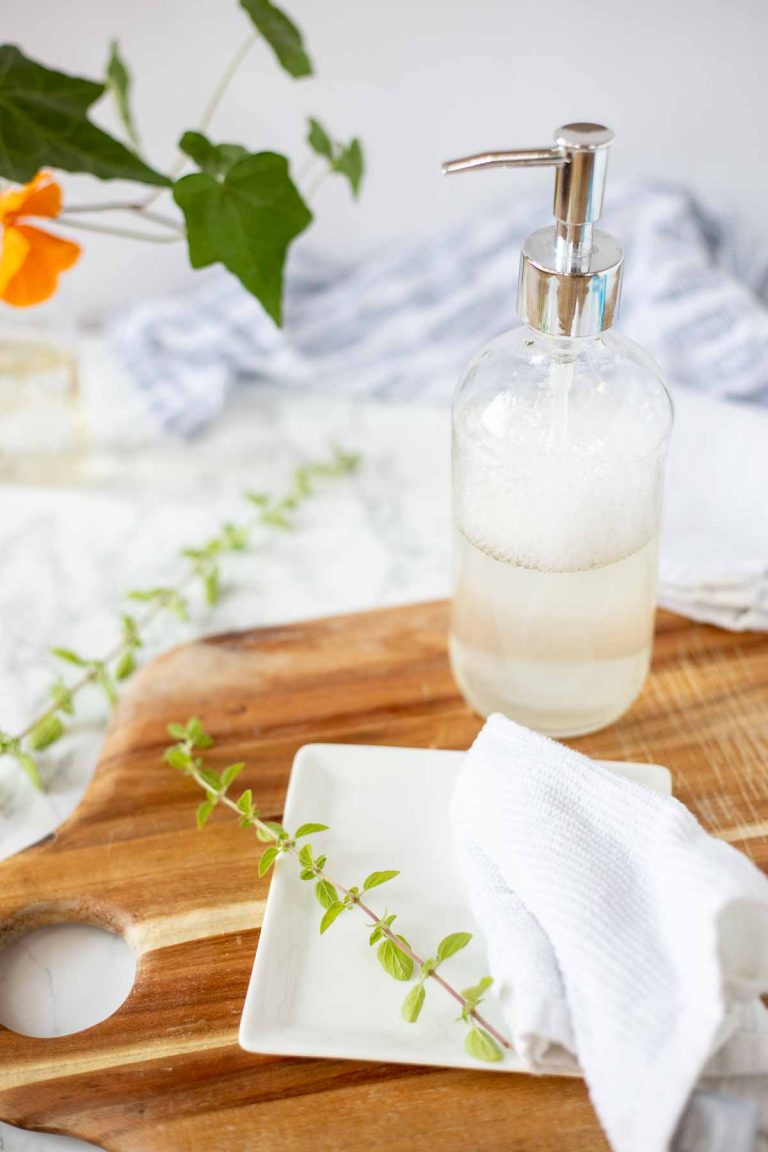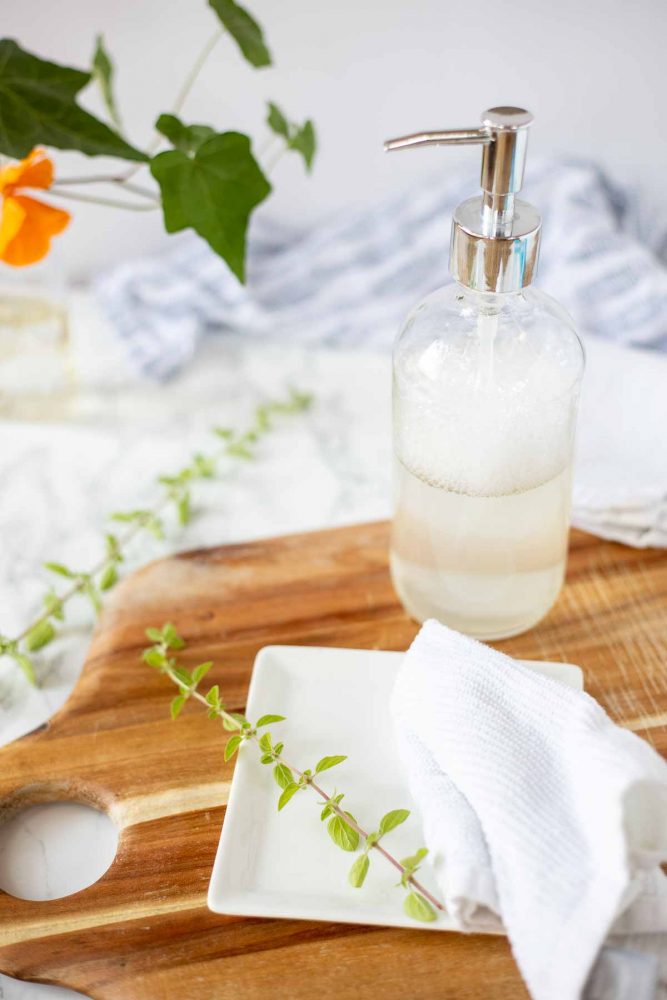 Can I use this dish soap as hand soap?
You can in a pinch, but I would recommend this foaming hand soap to use instead, or this natural hand sanitizer while you're out and about.
Find More Natural Cleaners That Work!
If you've tried and loved this recipe, make sure to come back and give it 5 stars and tag me on Instagram @ablossominglife.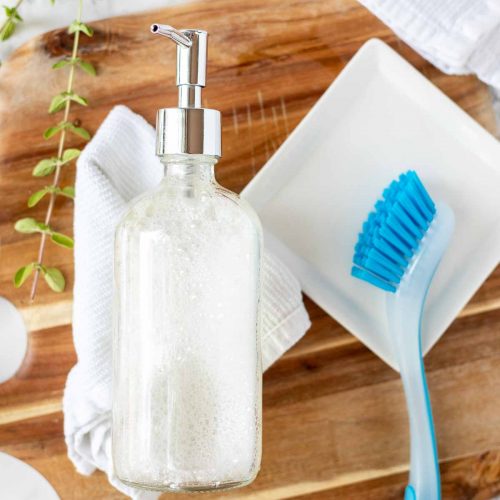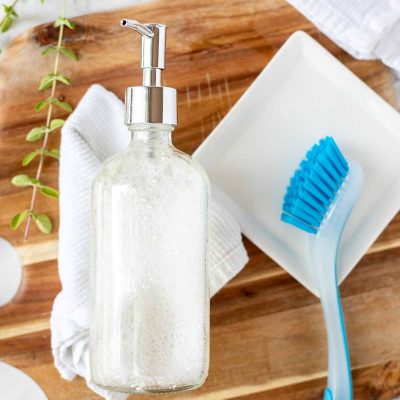 Homemade Dish Soap
This natural dish soap is a simple and tough on grease. You will be amazed at how effective it is.
Print
Pin
Rate
Instructions
In a medium-sized bowl, combine all of the ingredients and stir well.

Add essential oils and stir. I like to use citrus oils, like lemon, because it is tough on grease.
Notes
Vegetable glycerin is optional. It gives it more sudsing power while also helping moisturize your hands.
Sals suds is different than castile soap and cannot be used interchangeably in this recipe.