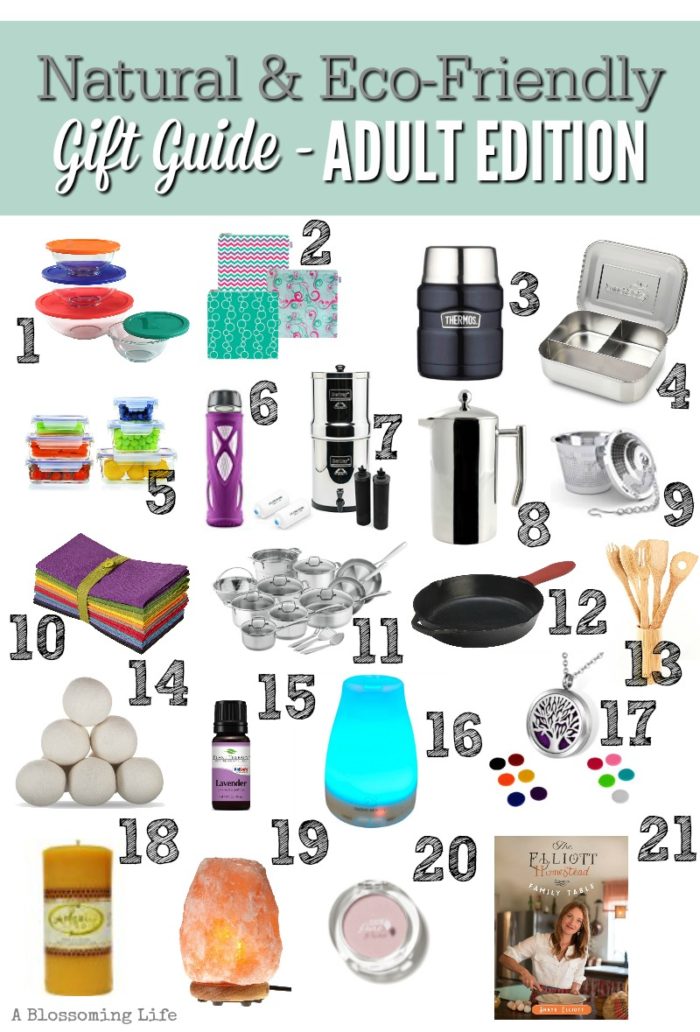 Hey, friends. The holidays are right around the corner, and I know how hard it can be sometimes to find awesome gifts that are eco-friendly or more natural. So, I thought I would share with you some fabulous natural and eco-friendly gift ideas just for adults (you can find the kid edition here). I personally use and love most of these products (or very similar items) or they are on my very own wish list (which, of course, I research like crazy and make sure they are the best quality for the price). What makes them eco-friendly? In general, they are made from natural materials, they are non-toxic (don't contain endocrine disruptors or cancer-causing chemicals), promote health and wellness, they will help you reduce trash, and some are reusable.
We don't like a lot of random stuff around here, so when Christmas rolls around, I mostly ask for things that I need and maybe one or two items that I want (hello, makeup and essential oils). So, here is a guide I put together for some great eco-friendly ideas for you, friends, or family. The best part is most of these are pretty wallet-friendly too. Some are a little more expensive, but totally worth it.
Natural & Eco-Friendly Gift Guide
There you have it. Over 21 fantastic gift ideas for the natural and eco-friendly minded friend. Or just an awesome list of things to purchase if you are working towards a more natural lifestyle
This post contains affiliate links. Affiliate links help support A Blossoming Life at no extra cost to you. We only promote products we love.
You may also like…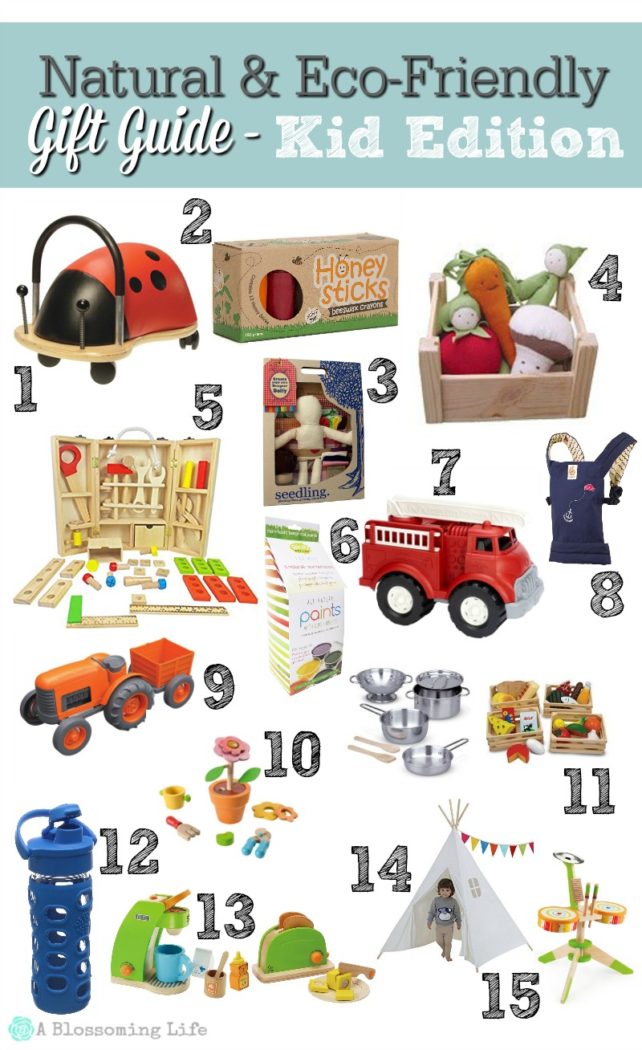 Natural & Eco-Friendly Gift Guide- Kid Edition