5 Unique Homemade Gifts in a Jar
This post is sponsored by Ball Jars. Opinions are 100% mine.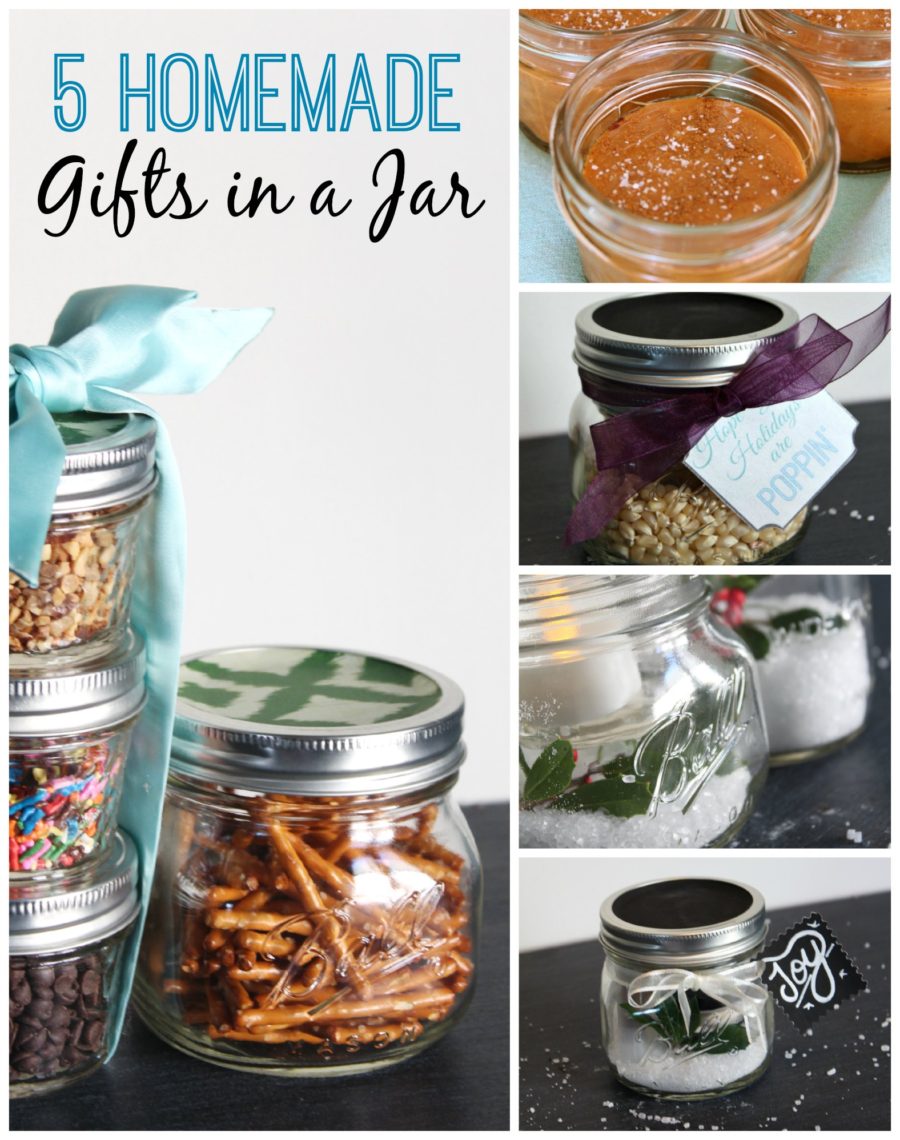 I love mason jars! There are probably one of the most versatile things. If you can dream it, you can probably do it with a mason jar. When someone from Ball Jars approached me to create 5 DIY gifts using Ball mason jars I was ecstatic! I use their jars for everything! Here are some fun new ways to make homemade gifts that friends and family will love!
Salted Pumpkin Spice Caramel Sauce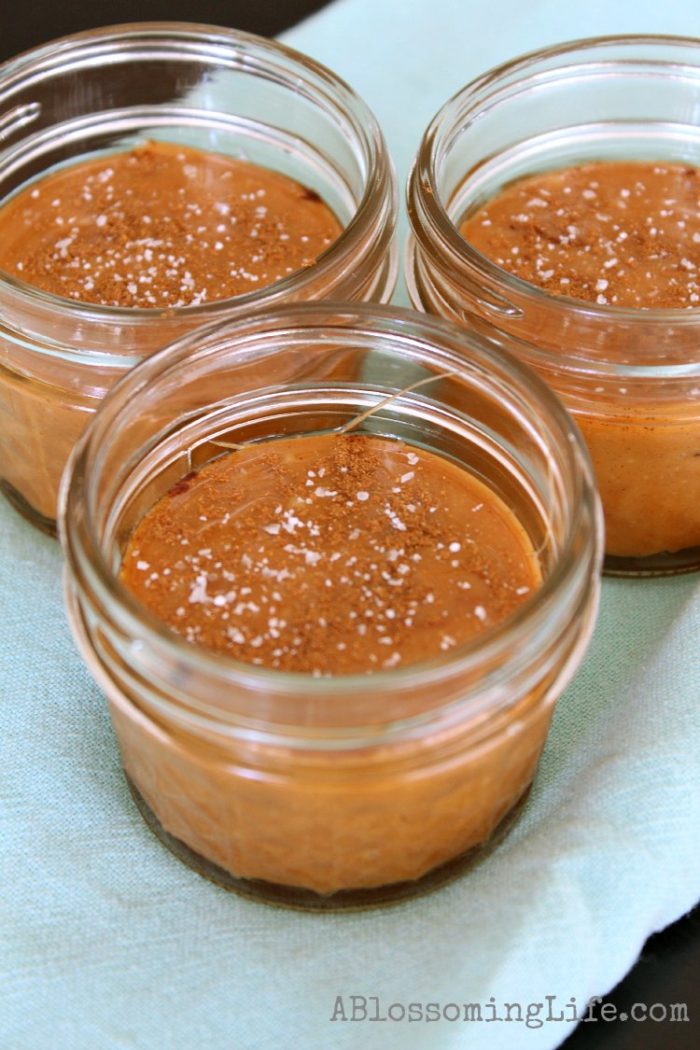 You may not want to share this delicious caramel sauce! Sweet, savory, and salty. It is super easy and addicting. Does pumpkin spice say anything???? This sauce is perfect on ice cream, pretzels, in hot cocoa or even coffee!
Recipe makes enough caramel sauce for 2 quilted jelly jars
Ingredients
To use: Heat in the microwave on 30 second intervals until caramel has melted. Pour over ice cream, popcorn, pretzels, brownies… pretty much anything you want to add a little more pizzaz.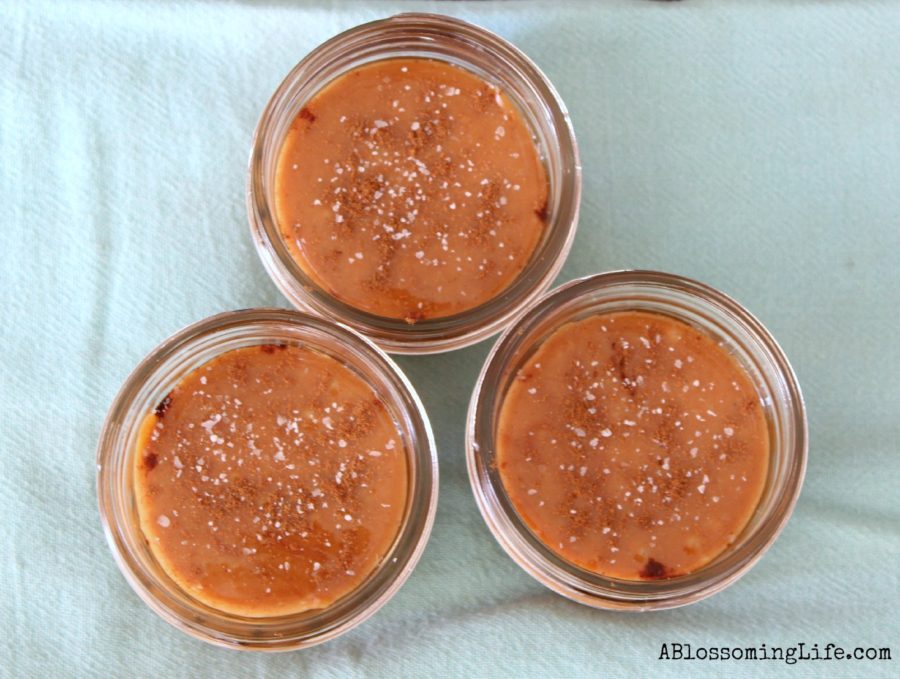 Homemade Natural Makeup Kit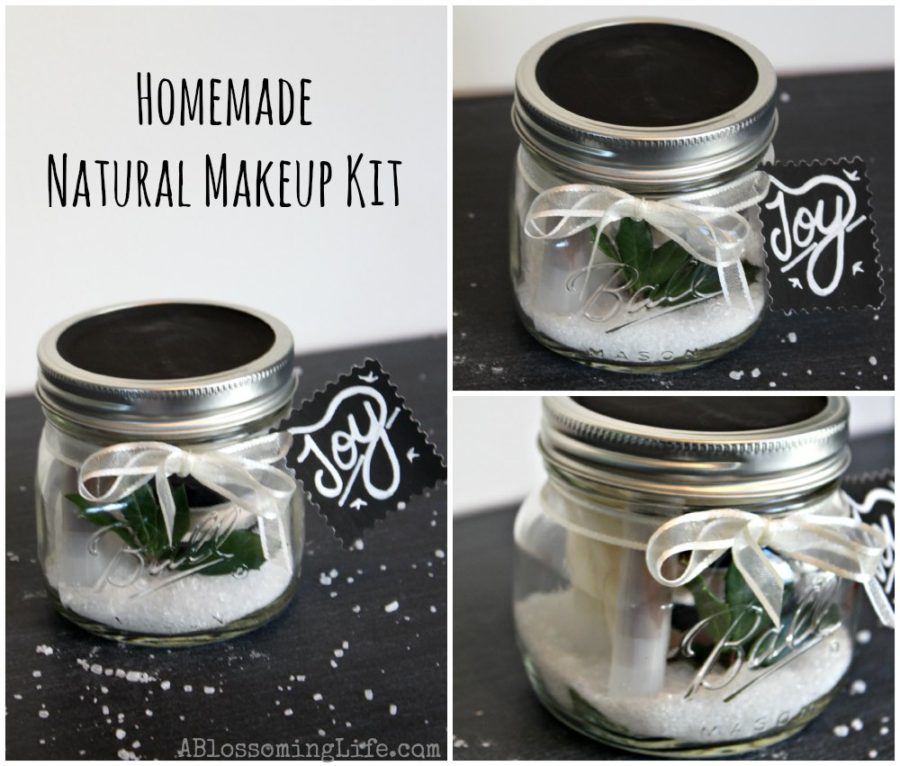 This gift is perfect for any friend or family that loves natural products and being green! I placed 1 Natural Foundation, 1 Natural Bronzer, DIY Miracle Night Cream, and 4 homemade lip balms (2 Peppermint, 1 Peppermint Hot Cocoa, and 1 Lemon Chamomile) in a 16 oz Ball wide mouth jar. I decorated the jar by painting the lid using Ball chalkboard paint, creating a chalkboard tag using card stock and the same chalkboard paint, placing epson salts and faux greenery on the bottom, and tying a cute ribbon around the lid.
DIY Chocolate Pretzel Kit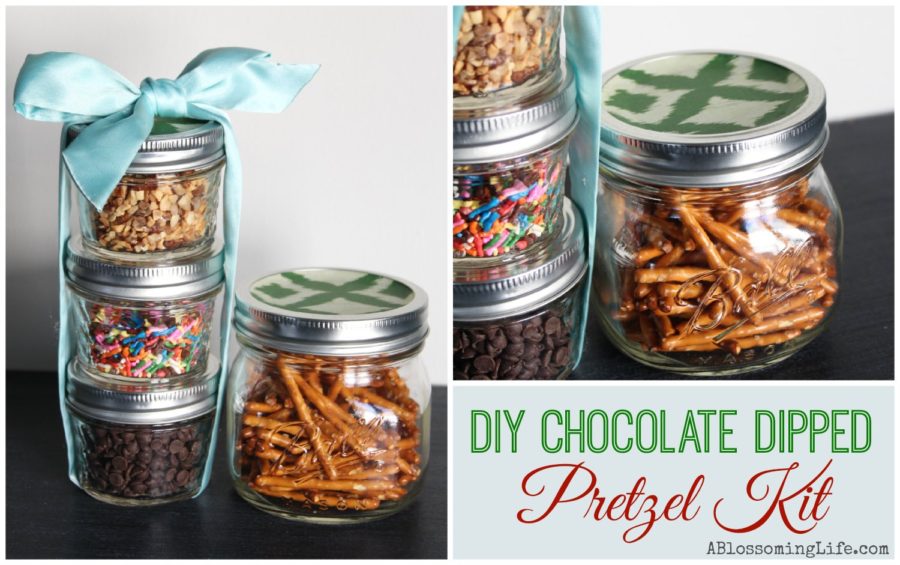 This is a super easy present that would be perfect to get the kids involved in. Place pretzels in a Ball 16 0z wide mouth jar and a variety of toppings in Ball jelly jars. Decorate with ribbon, a tag, and place in a cute basket or bag.
To use: remove jelly jar lid from the jar filled with chocolate. Heat jar in the microwave on 30 second intervals until melted. Dip pretzels in chocolate and then dip in other toppings.
Mason Jar Holiday Candle Holder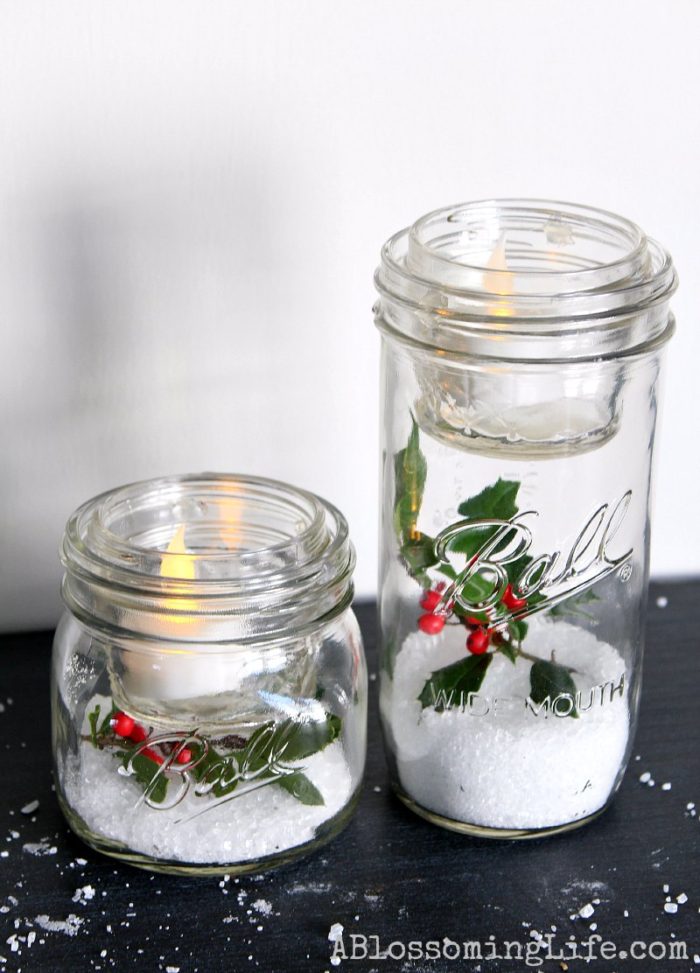 This project was inspired by my mom. Growing up she used to make cute mason jars by filling them with cranberries, faux pinecones and evergreens,water, and topped it off with a floating candle on top. Everyone loved it! I thought it would be more fun to make a low maintenance candle holder that can change with the seasons. Change the bottom parts out for different holidays and seasons!
To create the this I took a Ball jelly jar and placed 4 hot glue dots around the outside ring. Then placed decorations at the bottom of a Ball 16 oz wide mouth jar and a Ball pint and a half wide mouth jar. Once the jelly jar glue is dry place it on the wide mouth jar and press down until you get it in the position you like, if it isn't fitting snug put a little more glue on the already made glue dots. Place a tea light or a battery tea light in the jelly jar. Walaa done!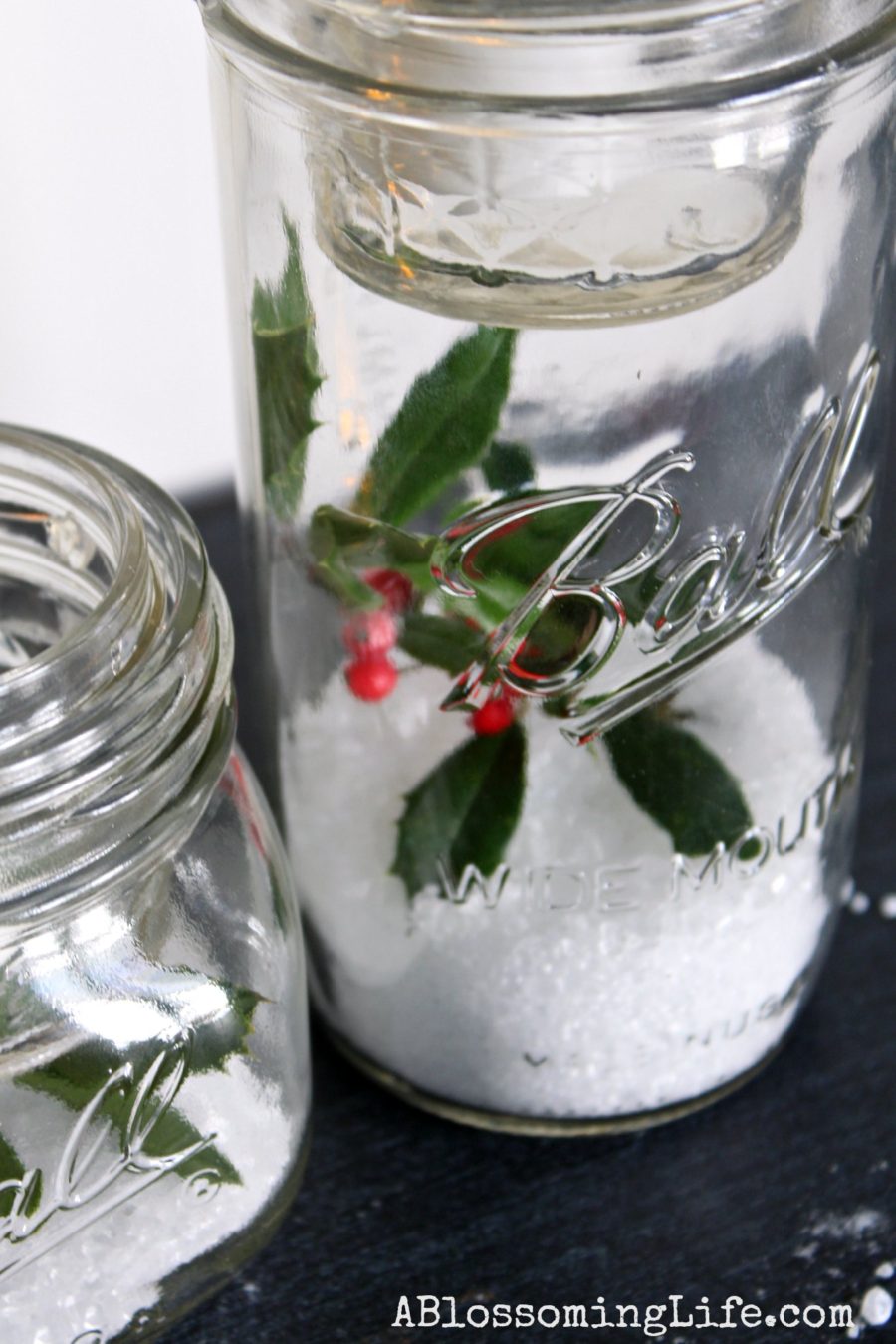 Mason Jar Poppin' Popcorn Kit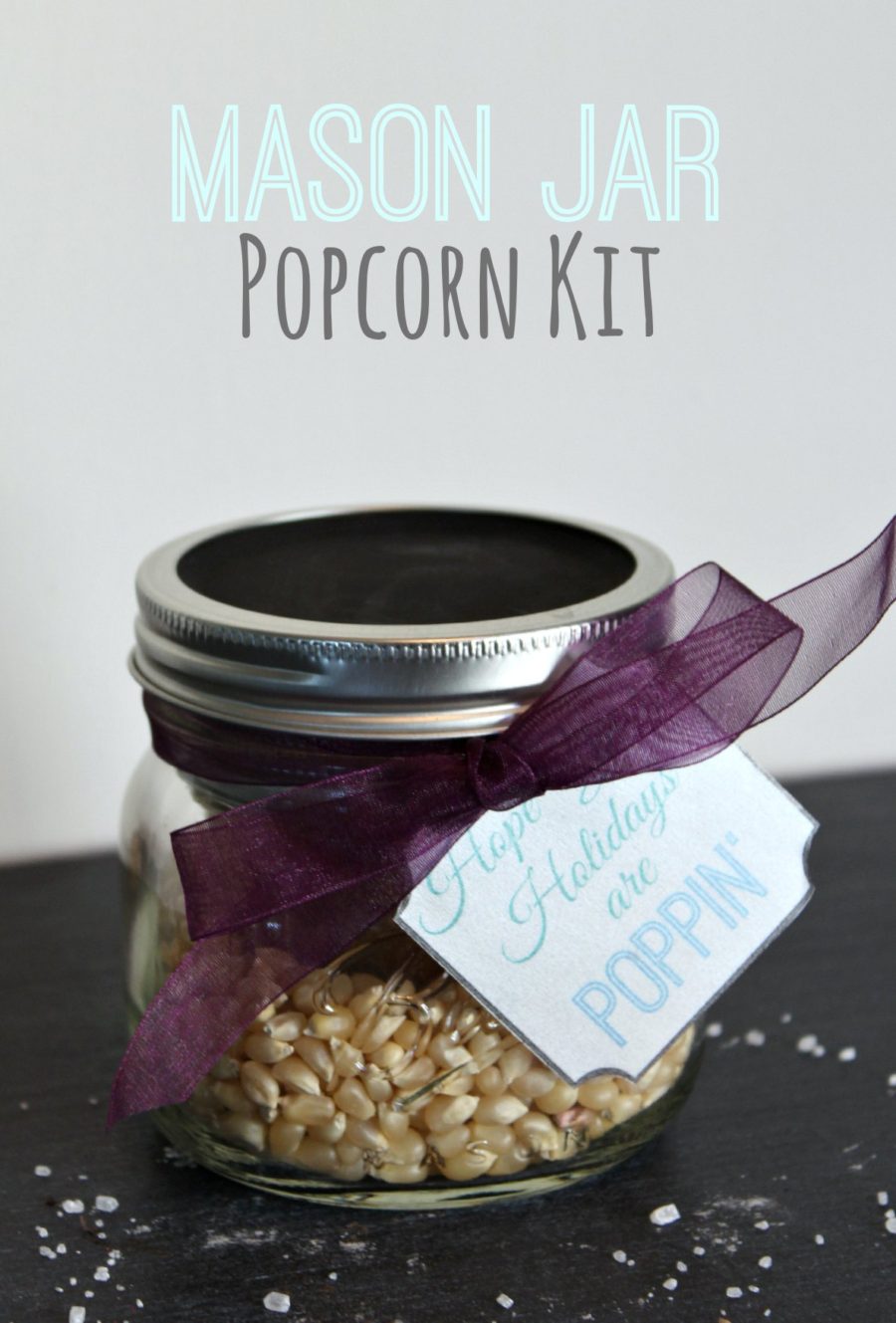 This is also a super simple gift that would be fun for the kids to help with. Place 2/3 cups of plain popcorn kernels (enough kernels to make 2 batches of popcorn) in the bottom of a Ball 16 oz wide mouth jar. In a Ball jelly jar, place the popcorn seasoning ingredients, which in this case was my favorite Pumpkin Spice Popcorn recipe, 6 Tbs of brown sugar mixed with 1 tsp of pumpkin spice (enough to make 2 batches). You can totally customize this kit to make any of your favorite kind of popcorn!
I added a cute Poppin Holidays Gift Tag (click the link to print at home) that I made using Picmonkey with directions on how to make the popcorn on the back.
Don't you love homemade gifts? I love getting gifts my friends and family make. I much rather get something someone made. You can just feel the love of a homemade gift.
The best part is Ball is hosting "25 Days of Making & Giving" pinterest contest! You can enter to win daily prizes and the grand prize, a Ball FreshTECH Automatic Home Canning System! All you have to do is pin your favorites gifts in a jar with @BallCanning in your pins and repins! Find out more on Ball's Facebook page and in the official rules.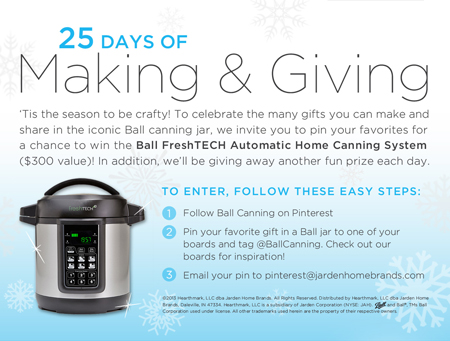 What are your favorite types of homemade gifts? Mine is food or natural products… Go figure!
I party here…