Cloth Diapering Essentials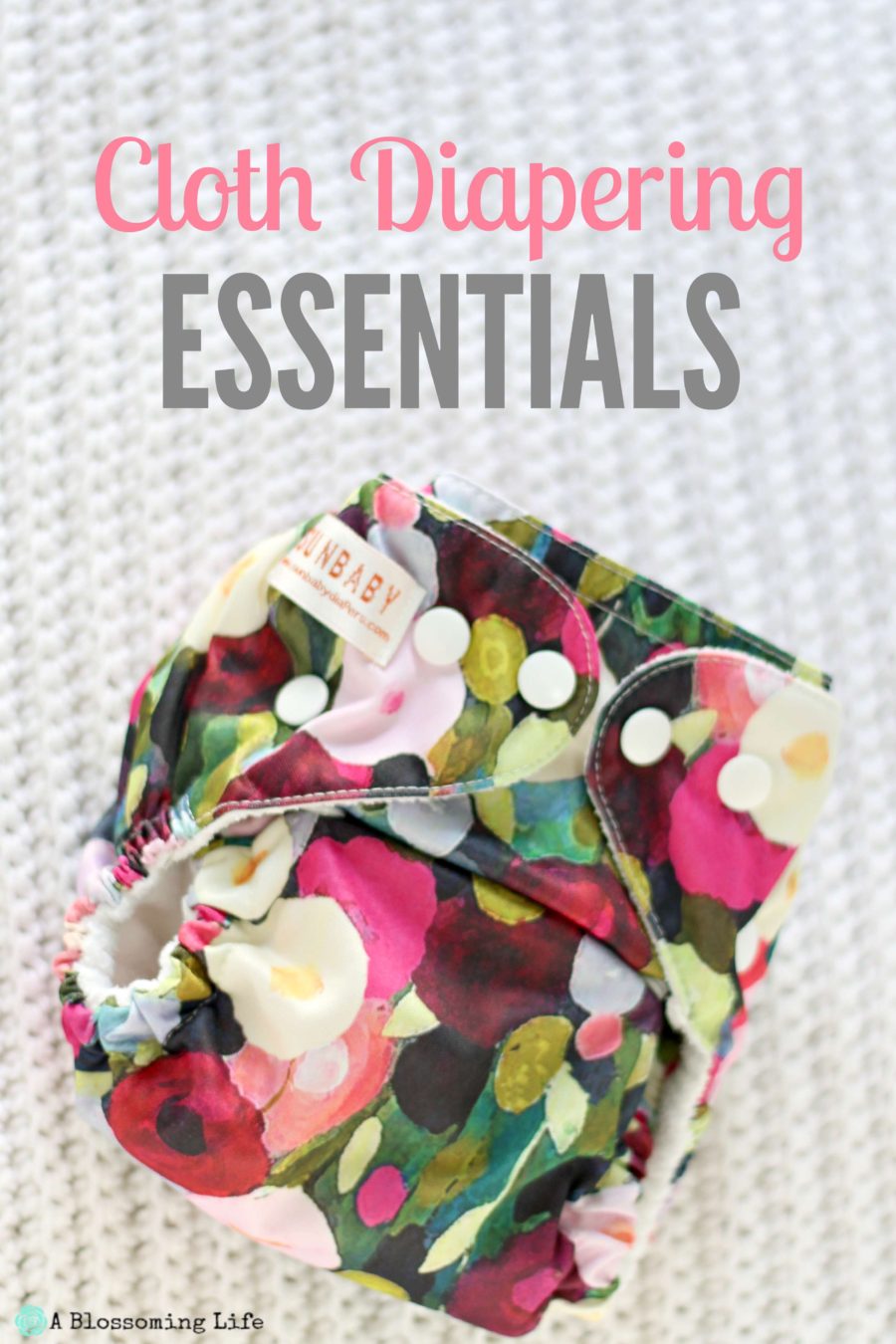 This post contains affiliate links. I will receive a compensation for any purchase made through affiliate links at no extra cost to you in order to help support A Blossoming Life.
I love cloth diapers. Not only are they super adorable, but they save us so much money. According to mint.com it costs about $800 to diaper a baby the first year using disposable diapers and $584 to diaper using reusable cloth diapers (although we cloth diapered for way less). Usually you diaper a child for about 2 years and with cloth diapers you can use them for multiple children. So even if the initial investment seems a little hefty the long term savings is huge. Obviously, the other big benefit to cloth diapering is less environmental impact. They have come a long way from rubber pants and are pretty easy to use.
Cloth Diaper Essentials…
This is everything I use to cloth diaper baby A.
Cloth Diapers…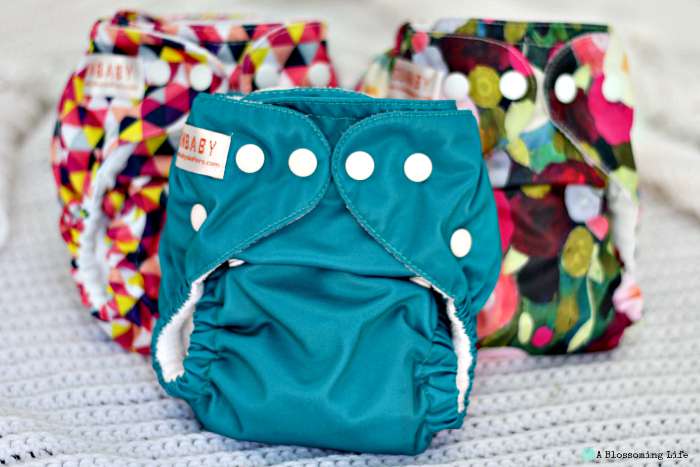 There are so many kinds and brands to choose from and you can end up spending a lot of money if you're not careful. It can be a little addicting with all the adorable prints. We chose Sunbaby Diapers because I had other friends who use and loved them. Plus, they are cheap. It cost me $180 for 24 diapers with 48 inserts (honestly I didn't really need the 48 inserts, more like 36). Other popular brands include Fuzzibunz, bumGenius, Thirsties, Rumparooz just to name a few. Ask around, check out some from a friend or at a local store like Mom's Milk Boutique (my favorite store) to pick the ones that work best for you. FYI you can always sell them once you're done or if they don't suit your fancy.
Take a look at that cutie! What's a post about cloth diapering without an adorable baby modeling them?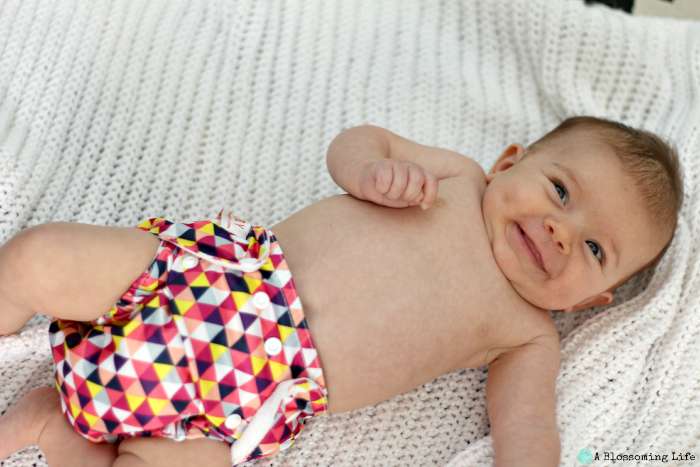 Detergent…
You want to make sure to purchase or make a cloth diaper safe detergent to wash your diapers. Personally, I make my own using this recipe and it works great! But there are many to choose from. Click here for a great resource to figure out if your detergent is cloth diaper safe.
Diaper Pail…
You need a place to throw the dirty diapers right? You can spend a lot of money on a fancy diaper pail, but I just purchased a cheap $15 garbage can with a pop lid from Target and placed a washable diaper liner (like this one) in it. I actually have two. That way while one is in the wash I still have another available for use. If you just want to have a bag, without the garbage can, you can go with something more like this and just hang it on a door knob. I also have a small travel bag (like this one) to take with while we are out and about.
Clothes Hanger…
Most diapers can not go in the dryer and need to be hung. We have two ways to dry our diapers: a small compact drying rack (like this one) for when the weather isn't nice and an outdoor drying rack (like this one) for nice summer days. Honestly, most of the time I'm lazy and just use the compact dryer. The outdoor one will be great if the diapers are stained and the sun can lighten them.
Some not so essential items…
Cloth Wipes…
Since your cloth diapering you might as well cloth wipe too. I just throw everything in the wash. Simple. I use bumGenius cloth wipes, but you can honestly just make your own using flannel fabric or wash cloths. You can make your own solution (which I will share a recipe in the future) or you can use a product like baby bits. I've used both and love both options.
These are for when baby starts eating solids and their poops become thicker. Some people use a toilet sprayer, but we plan to use these. I've had many friends use these and love them.
Those are all the essentials that we use. Do you have any other things you would add to the list?