Creating A Homestead On A Quarter Acre – Tour And Plan
Come on over, grab a cup of coffee, and let's chat about our quarter acre homestead and the future plans… You know…goats, chickens, and bees. Oh, my!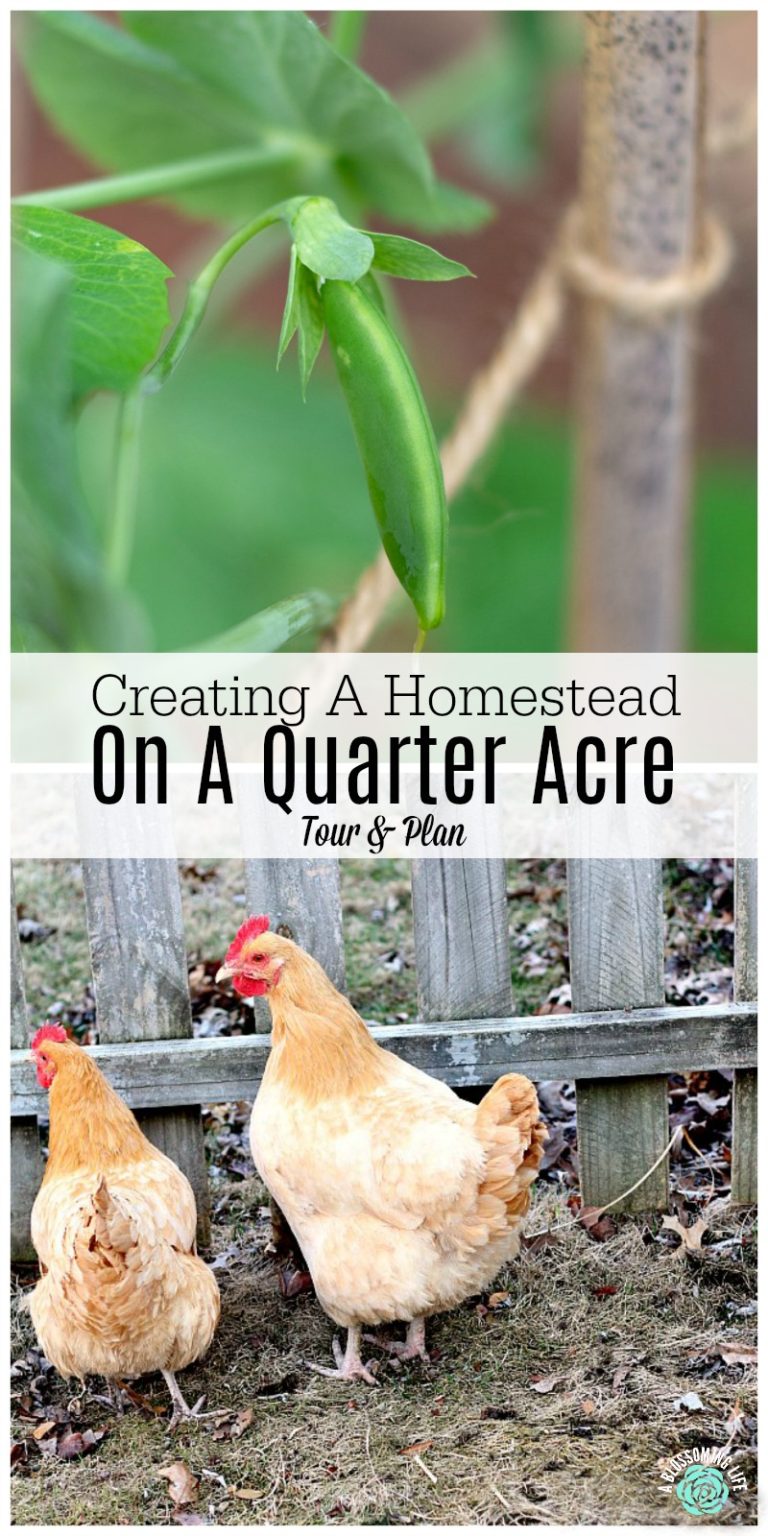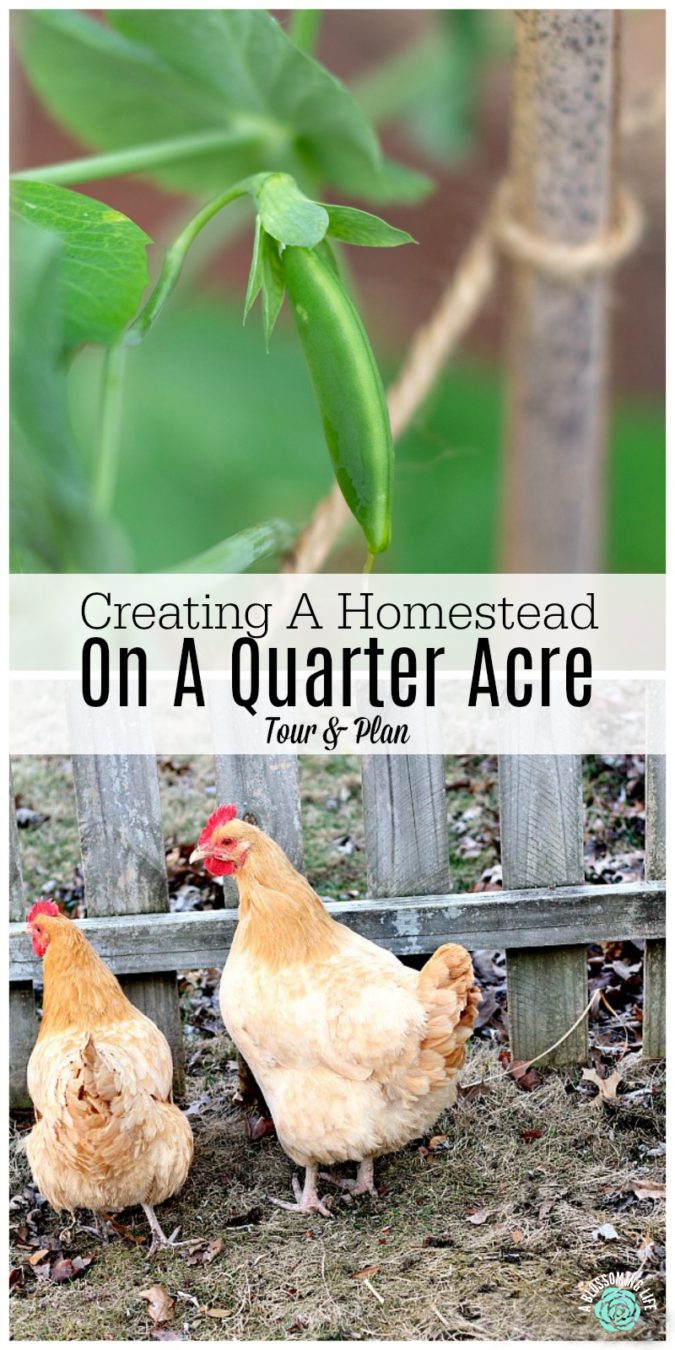 My dream for years now has been to create a homestead. I love the idea of going out to the coop to gather fresh eggs for breakfast, growing our own fruits and vegetables, and collecting fresh milk to drink and use in recipes. I create this beautiful, romantic idea of living in the country, watching the golden wheat fields blowing in the wind on a warm summer evening.
But then reality hits. We moved from southern Illinois last year to a pretty expensive area in Oregon to help start a church, and I'm a stay at home/work from home mom with a toddler and a baby. There was no way we had the time, energy or money to buy a few acres in one of the most expensive areas in the country. So, we decided to purchase a house with the most land we could afford, around 1/4 acre, and start making it into an "urban" homestead. Maybe one day we will get a couple acres, but for now we will be content with what we are able to do at this moment.
Our land and house are laid out oddly, but luckily, it is to our advantage. There is a small grassy yard behind the house for the kids to play, and then two pockets of land on each side. These ended up being perfect for sectioning off the garden/bee area and the chicken/goat area on the other side. We will fence it off so a little two-year-old doesn't get into the garden, dig up my plants, and pee in it… again.
The house pretty much had nothing when we moved in, besides a lot of hardscape landscaping and a shed. No garden, no nothing. Well, except a grape vine (that obviously needs some pruning) and maybe a very overgrown plum or cherry tree that's not producing. That last one is up for debate though.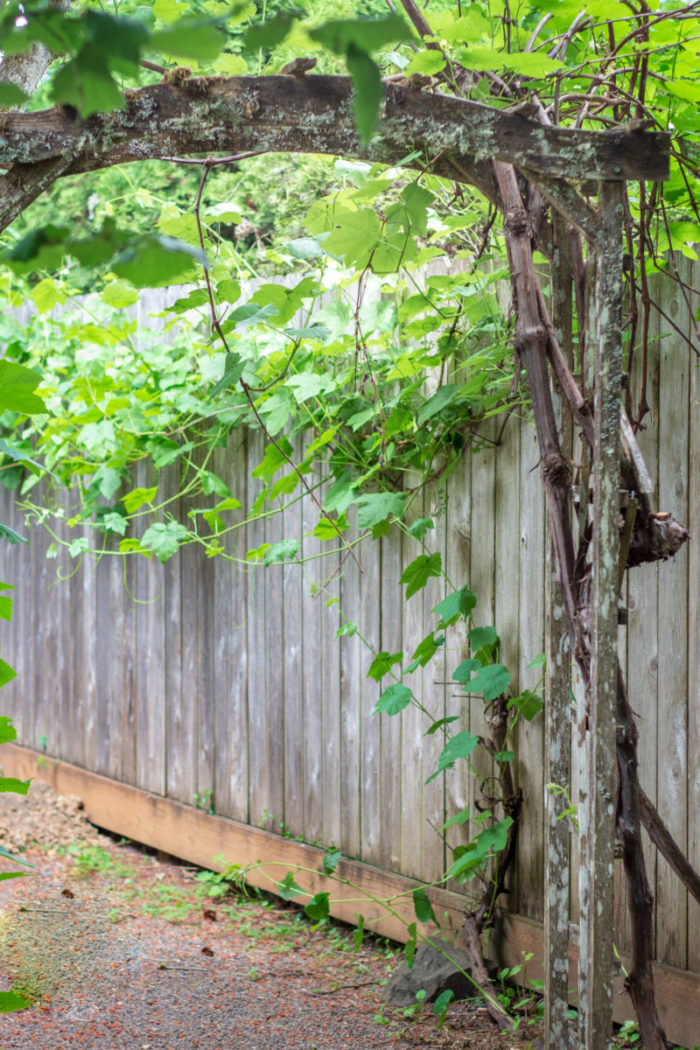 This post contains affiliate links. Affiliate links help support A Blossoming Life at no extra cost to you.
Our Homestead Plans: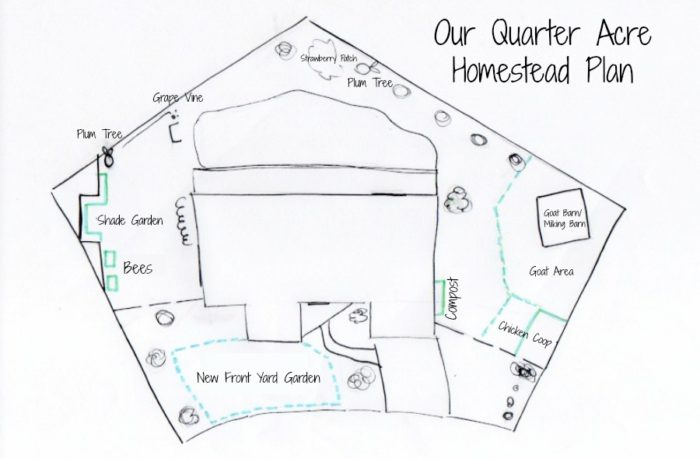 Nothing Like a good drawing… am I right?
Make sure to subscribe to get updates on all our homesteading updates
– Chicken coop should be coming next month. Cross your fingers.
The Garden
This year the budget was super tight, so we made do with what was available. We moved some garden beds the previous owners had (they used them to grow bamboo) to the only sunny spot in the backyard, which only gets about 4 to maybe 6 hours of sun. Filled it up with dirt and planted some more shade-friendly plants. This area would be the most amazing garden spot if it wasn't for all of the pine trees in our yard. Oh, well. Just a fun challenge we need to work around.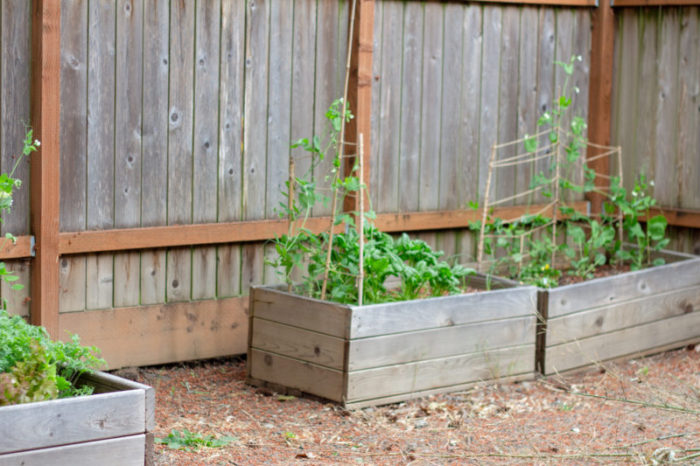 Next year-
We plan to build new garden beds all along the fence line to create a bigger, shade-friendly garden. The only truly full sun space is our front yard, so we are hoping to put in a large garden there, move all of the landscaping in the front yard, and fence it off from all the deer. Here in the PNW, front yard gardens are cool, and you see them everywhere. Then, we will plant some more fruit trees, lots of herbs, lavender, and much, much more.
We also are planning to build bee hives and start beekeeping next year. There is the most perfect spot next to the shade garden that gets a few hours of morning sun and afternoon shade… perfect for sweet little honey bees.
The Animals-
As soon as the smaller projects get done, we are planning to start building a chicken coop. We plan to build a house big enough for 10 chickens, that way we will get plenty of eggs for us and plenty of eggs to sell. We're hoping to cover most of our costs. Remember how I told you how expensive it is to live here? Animals need to earn their keep around here, too.
Next Year-
Obviously, we just don't have room for a jersey cow. Only in my dreams. So, we decided to convert the storage shed into a goat barn and get two Nigerian dwarf or Nubian goats for milk next year (or this fall). Well, one to milk and one to be the milk goat's friend. I'm hoping to find a goat already in milk so we don't have to worry about the breeding and giving birth part right away. We need to take this farm life stuff in stride – we are both from the suburbs of Chicago; farm life is not in our blood.
No big deal, just building a bunch of things and creating new garden spaces. Just give me a lot of coffee and I can do almost anything. Except maybe move the giant rocks in our front yard. Send help and an extra big latte.