Preserving food doesn't have to be hard or complicated. Learn the simplest way to freeze blueberries, so you can enjoy them all year long!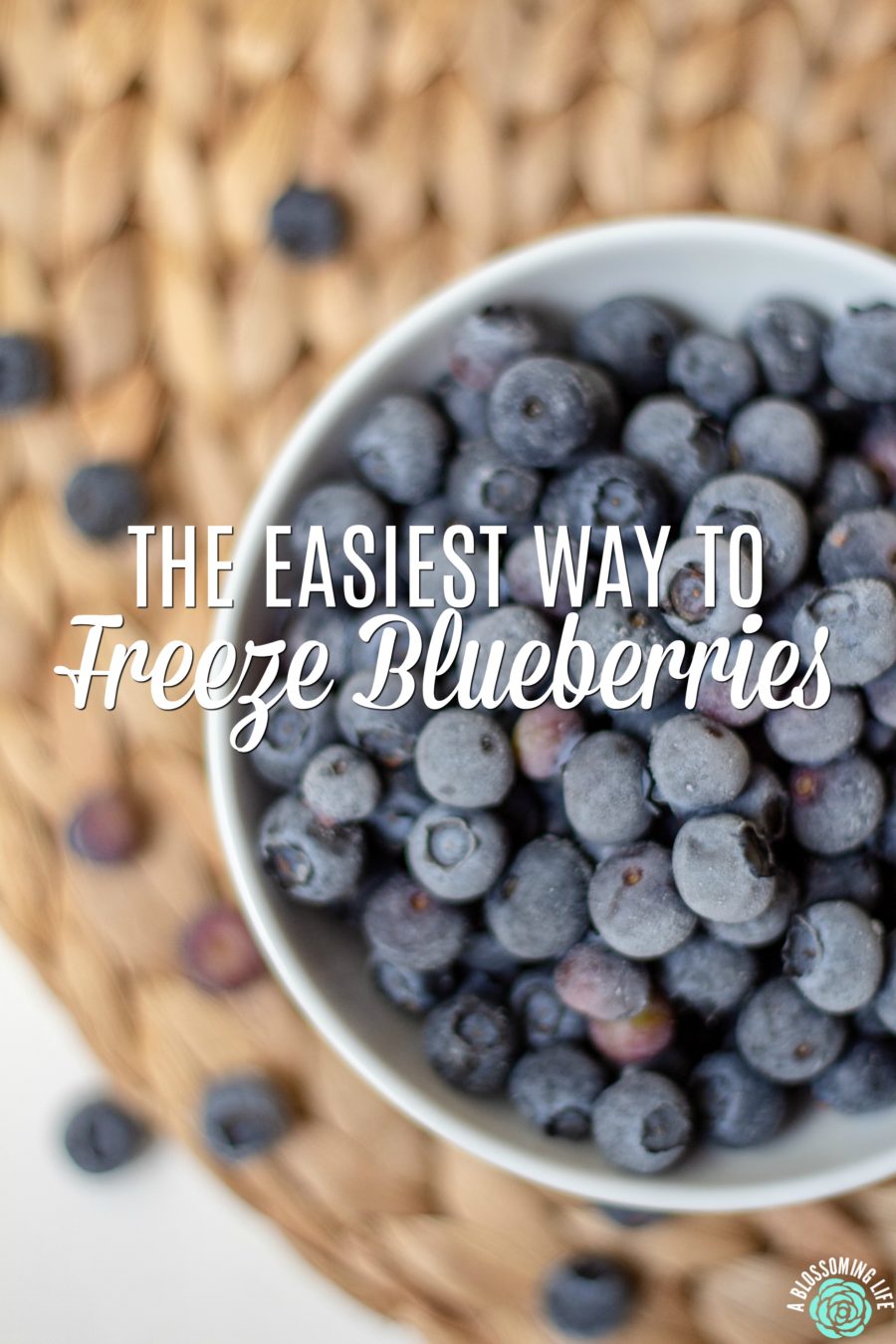 Oh blueberry season. One of my favorite seasons. Not just because the summers here in the Pacific Northwest are amazing, but also because of the amazing food available all summer long.
August, my sweet baby girl turned 3 years old the other day and she insisted we go blueberry picking. I said let's go to the park this morning then blueberry picking in the afternoon, but she insisted that we needed to go before the park.
We tried out a new picking place and the ladies there were so sweet. They told us we could eat as many as we wanted while we picked. Challenge accepted. August was picking away, meticulously making sure she only picked the plump dark bluefish purple fruit. I nicely reminded her she could eat some while picking in which she responded "no mom I'm busy picking them!" Well ok miss mature.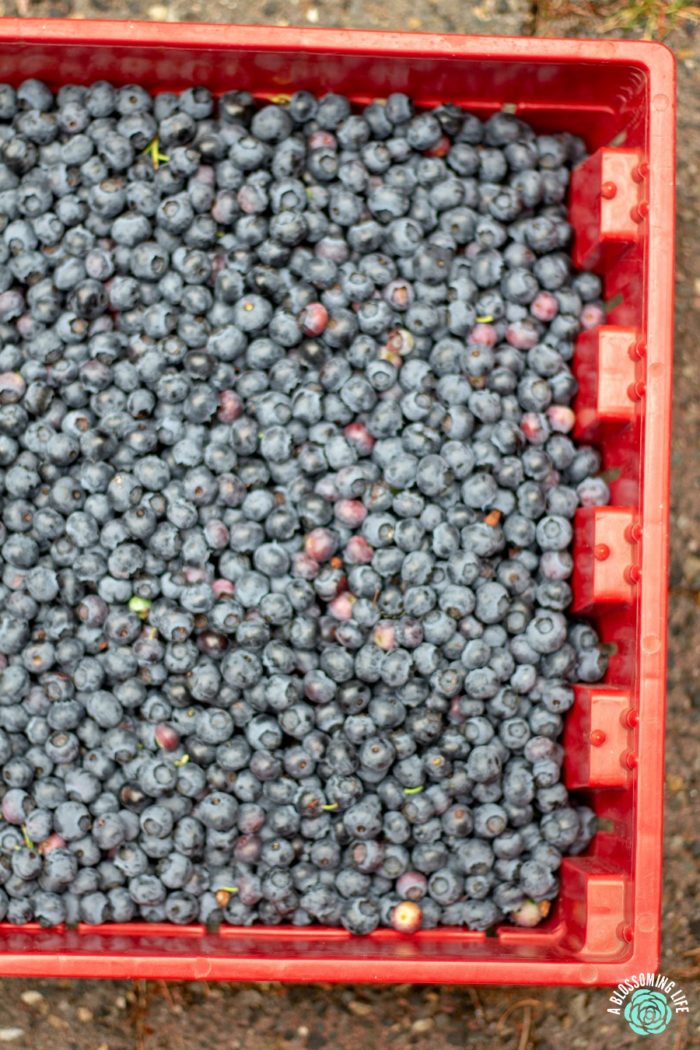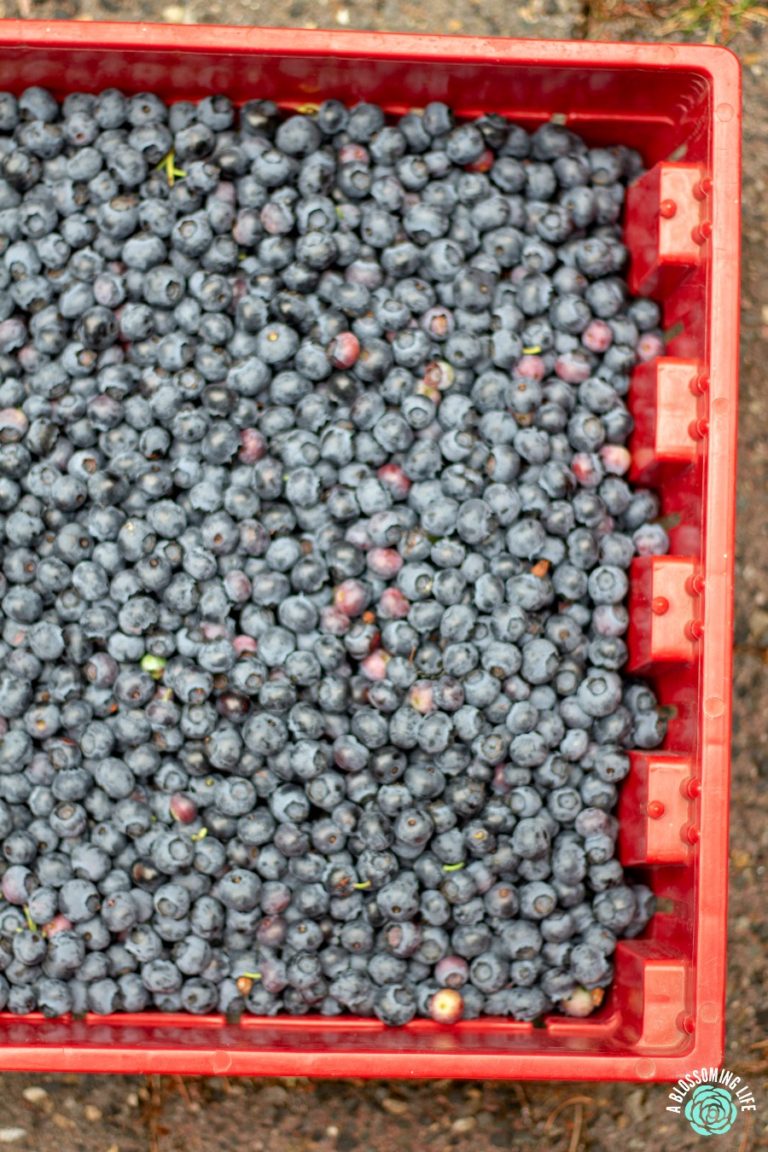 Since we don't live on our own farm yet, going to a you pick place is the best alternative. Much cheaper prices and you can pick as many as you want. Our goal this year is to pick and freeze enough for the whole year (about 5 lbs a month), plus have lots of fresh berries. So we will try to pick 60 lbs to freeze then more to eat fresh. Whoa that is a lot. We will have to go a few times to get them all.
The cheapest frozen blueberries I've found are from Costco at $3.33 a pound. We can pick them ourselves for $1.50 a pound, saving us $1.83/lb which comes out to about $110 a year. And that is just the frozen stuff. We will pick much more for pies too. Plus, fun memories and pride in our food.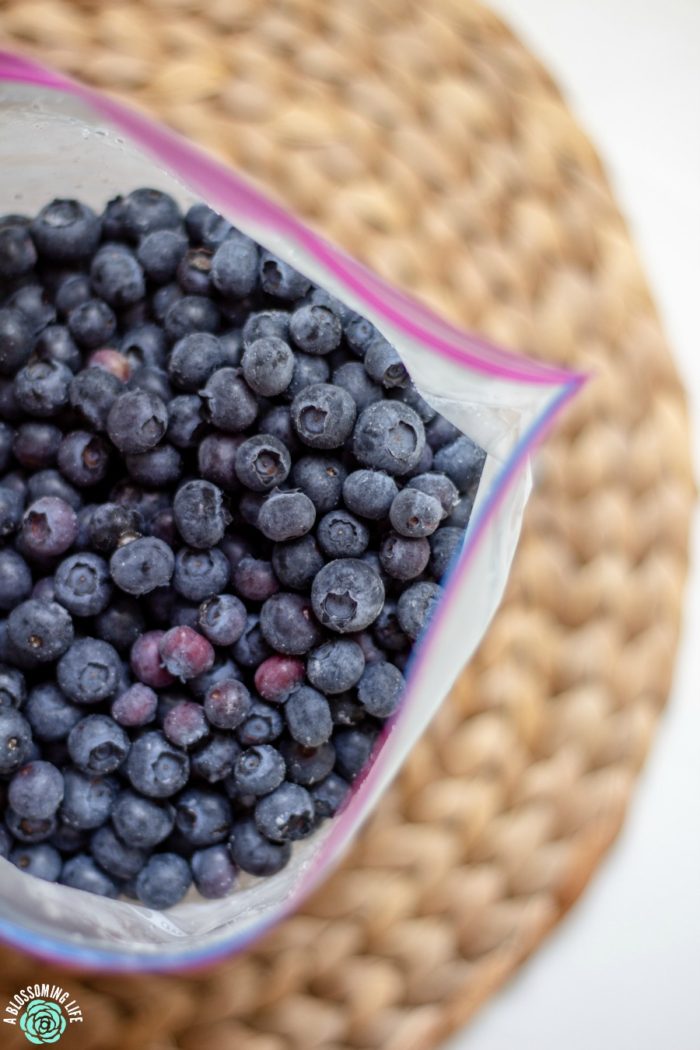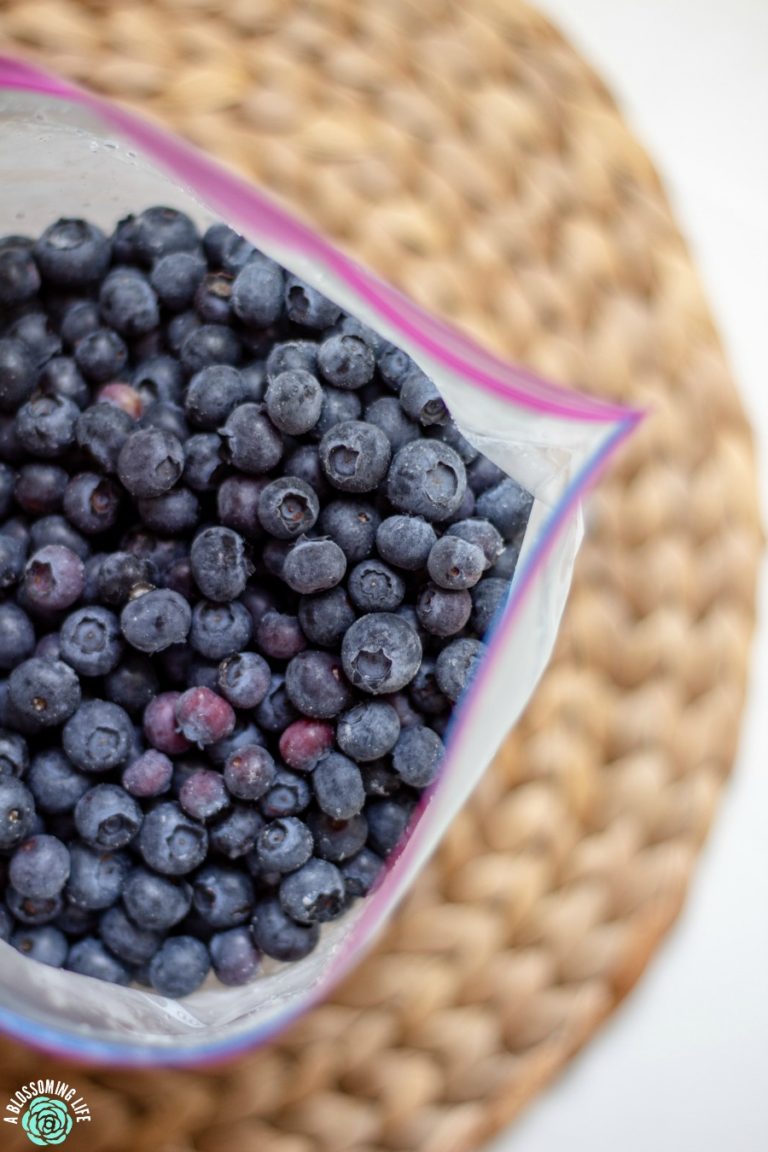 You don't necessarily need a homestead to homestead. You can find other alternatives to create your homesteading dream. Some days I'm thankful we don't have a farm yet. I can't imagine taking care of land, animals, preserving food, church planting, and running my business (aka this blog) with a toddler and a baby. There are so many people that do, we just can't be stretched that thin. I know my limitations.
The Easiest Way Freeze Blueberries
Rinse blueberries with water and lay onto a large towel or cookie sheet. Allow to air dry.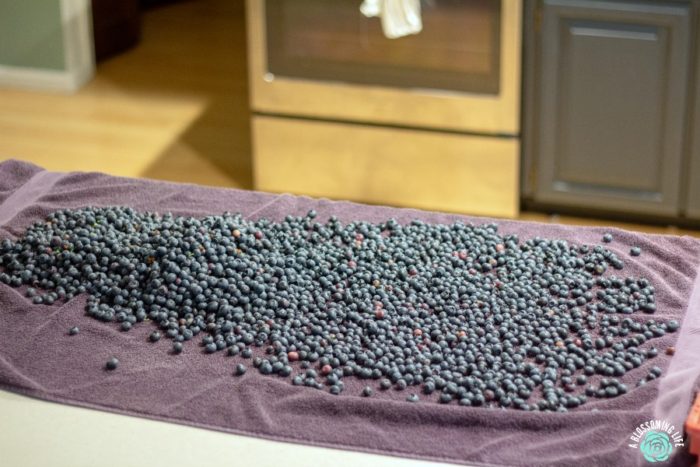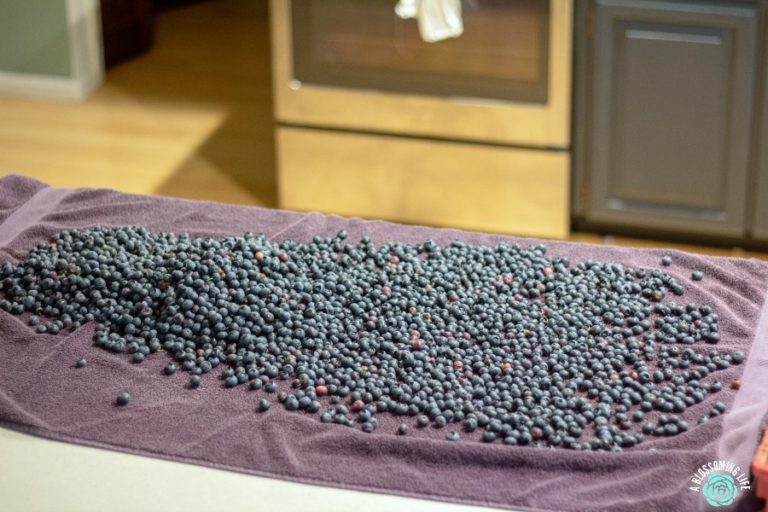 Once dry, transfer blueberries to a storage container or plastic bag. Label and place into the freezer.
The frozen blueberries will stay good in the freezer for 10-12 months for top quality.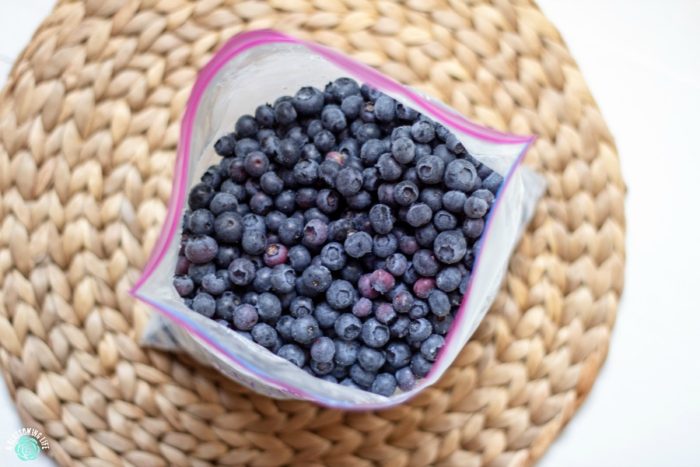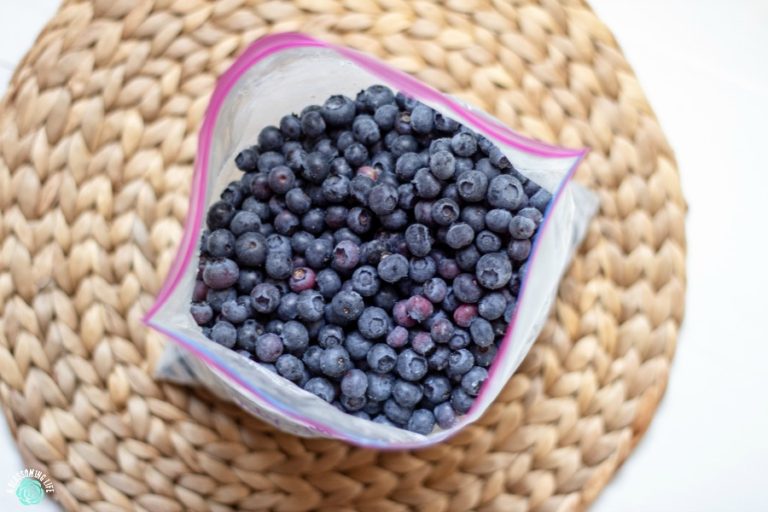 So simple right?
You could also make jam or jellies, can blueberries, or dry them for preservation. I haven't really ventured into the canning department much so I'll stick to this easy way to freeze blueberries.
Or just make lots and lots of delicious Blueberry Pie and Blueberry Lemonade, OR how about a Blueberry Dutch Baby.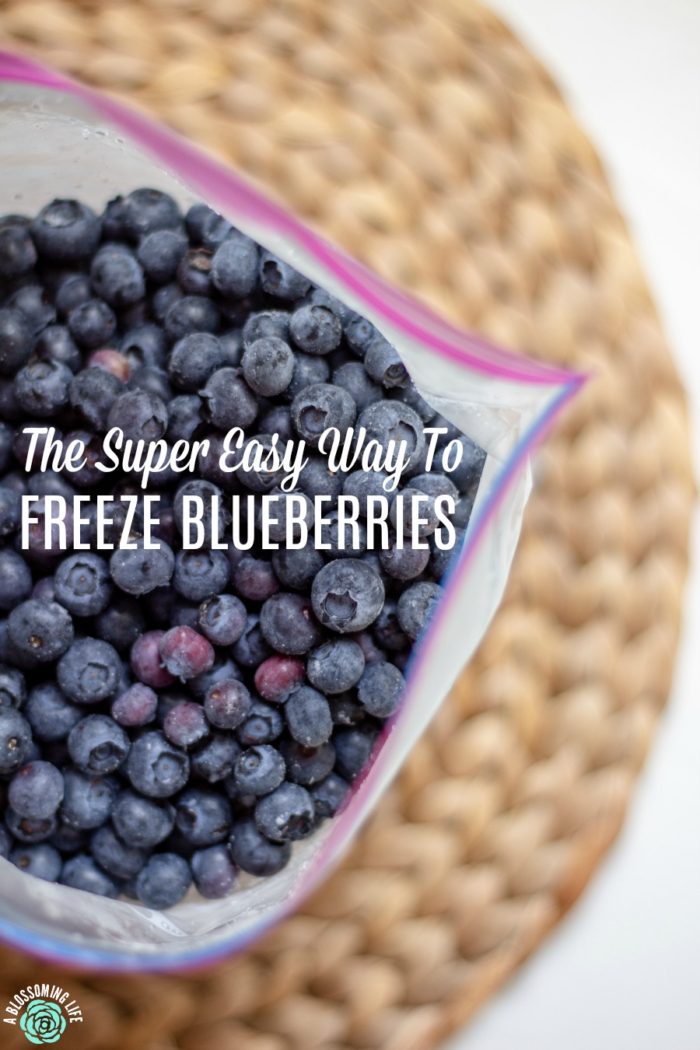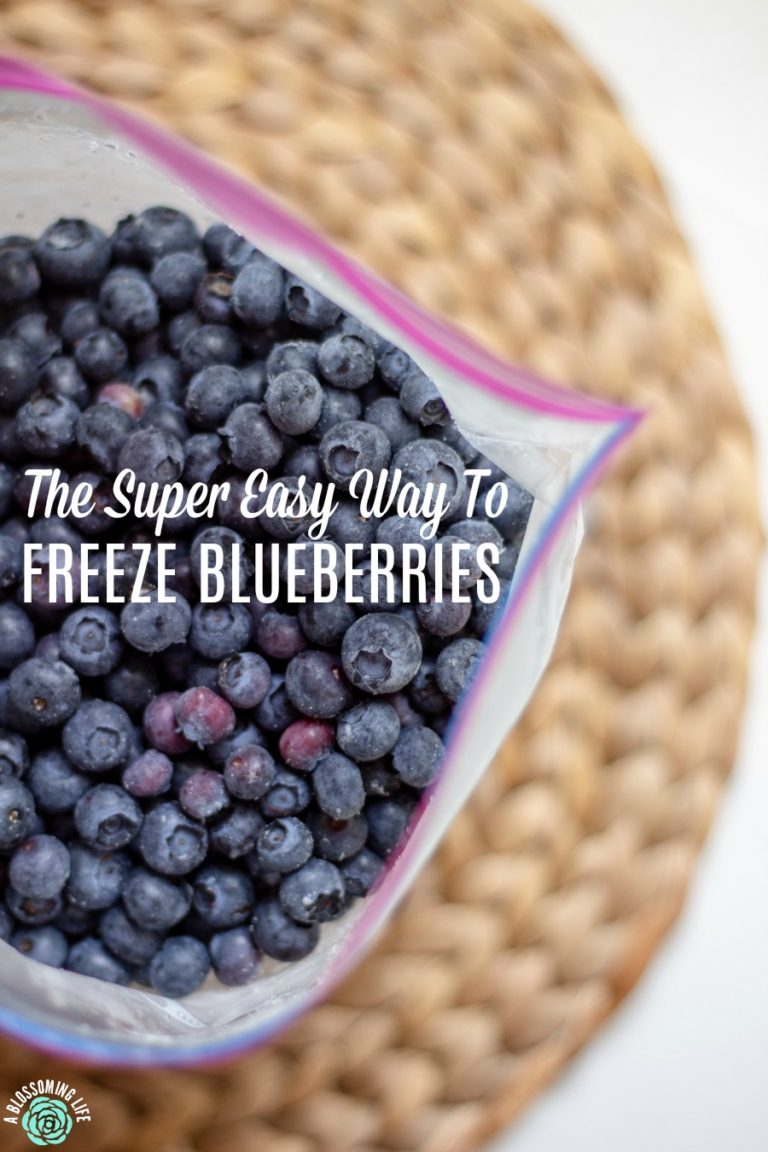 Now on to the next thing to pick… hmmm peaches. Or grapes! Our new house has a grape vine and I'm hopeful we will be able to put away a lot of delicious grapes in the freezer this year also.