DIY Hair Pomade (Sculpting Wax)
Natural DIY hair pomade with a few simple ingredients. Style your short hair with ease with this natural pomade recipe. Follow my tips below for making your own hair styling products.
Ingredients you will need: beeswax, olive or avocado oil, and vegetable glycerin.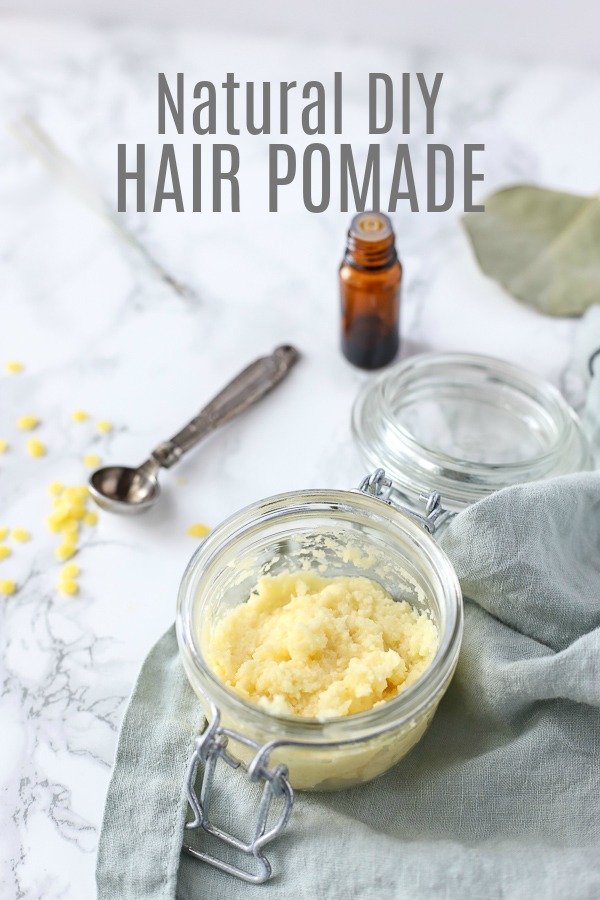 This post was updated March 2019
DIY Pomade Backstory
I have been wanting to make this for the hubs for awhile now and couldn't find the courage to do it! Well it finally happened and I am very happy with the results! Its pretty darn easy too!
When we first started switching to natural products I would just switch out each of my old products as they were used up. Pomade is one my husband has had a difficult time replacing.
He couldn't find a good alternative to the conventional product he was using. The only one that he found he liked still contained petroleum based products and perfume. Two things we try to stay away from.
The following are affiliate links. We are a participant in the Amazon Services LLC Associates Program, an affiliate advertising program designed to provide a means for us to earn fees by linking to Amazon.com and affiliated sites.
Tips for making DIY Hair Wax: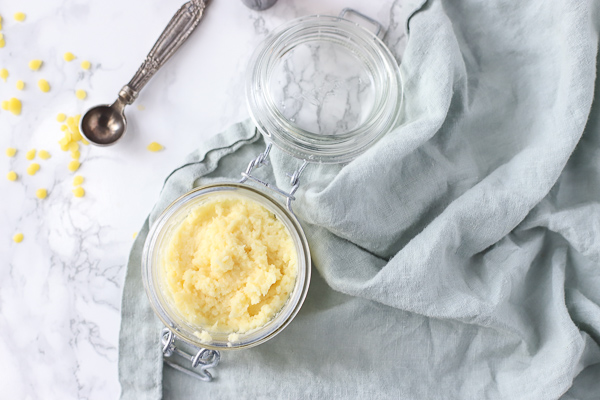 DIY Hair Pomade Recipe
Ingredients:
How To Make Hair Pomade:
Step 1:
In a double boiler or microwave slowly heat wax and oil together until melted, mix well.
Step 2:
Add in vegetable glycerin and stir stir stir. Pop in the freezer for like 2-5 minutes. You don't want it to be frozen, just to harden just enough.
Step 3:
Add cornstarch and essential oils and mix it really well. You can scoop the mixture into a food processor essential oils (optional) and blend. Or use a whisk. Place in a container with a lid.
It may start to separate a bit, just mix it up again and you're on your way.
How To Use Pomade:
Use on short hair to sculpt and style! Place a small amount on your fingers and rub through your hair. Style the way you like it.
It lasted my hubs all day and its all natural yay! Sometimes you may get a clump, try to smash it between your fingers or Just pick it out. No biggie!
Want more DIY products? Check these out!
Which essential oils are good for hair and work well for pomade?
Depending who you are making this for you may want to change the essential oils. For men: cedarwood and rosemary would work awesome.
While lavender smells beautiful they may not want to smell like a flower. For women: peppermint and lavender are an amazing combination
Do you think you can talk your husband or friend with very short hair to try this? I thought it would take a lot of persuading, luckily it didn't!