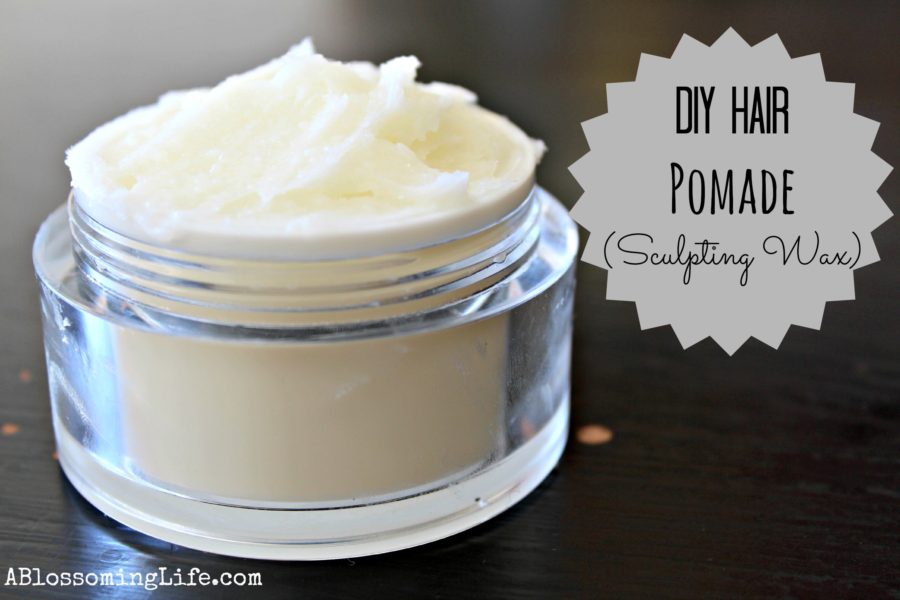 I have been wanting to make this for the hubs for awhile now and couldn't find the courage to do it! Well it finally happened and I am very happy with the results! Its pretty darn easy too!
DIY Hair Pomade
Ingredients:
2 Tbs packed beeswax (I grate my beeswax and pack it in measuring spoon)
2 Tbs + 2 tsp of olive or canola oil (coconut oil might work too)
2 Tbs vegetable glycerin
Essential oils (optional)
Directions: In a double boiler or microwave slowly heat wax and oil together until melted, mix well. Let cool completely (I stick it in the freezer or refrigerator just until solid). Scoop mixture into a blender and add vegetable glycerin and essential oils (optional).  Blend well. All done! Place in a container with a lid.
To use: use on short hair to sculpt and style!  It lasted my hubs all day and its all natural yay! I have a terrible blender so once in awhile the hubs may get a tiny chunk. Just pick it out. No biggie!
Do you think you can talk your husband or friend with very short hair to try this? I thought it would take a lot of persuading, luckily it didn't!
Hope you have a wonderful day!
xoxo. Amy
I party here…