DIY Happy Owloween Pillow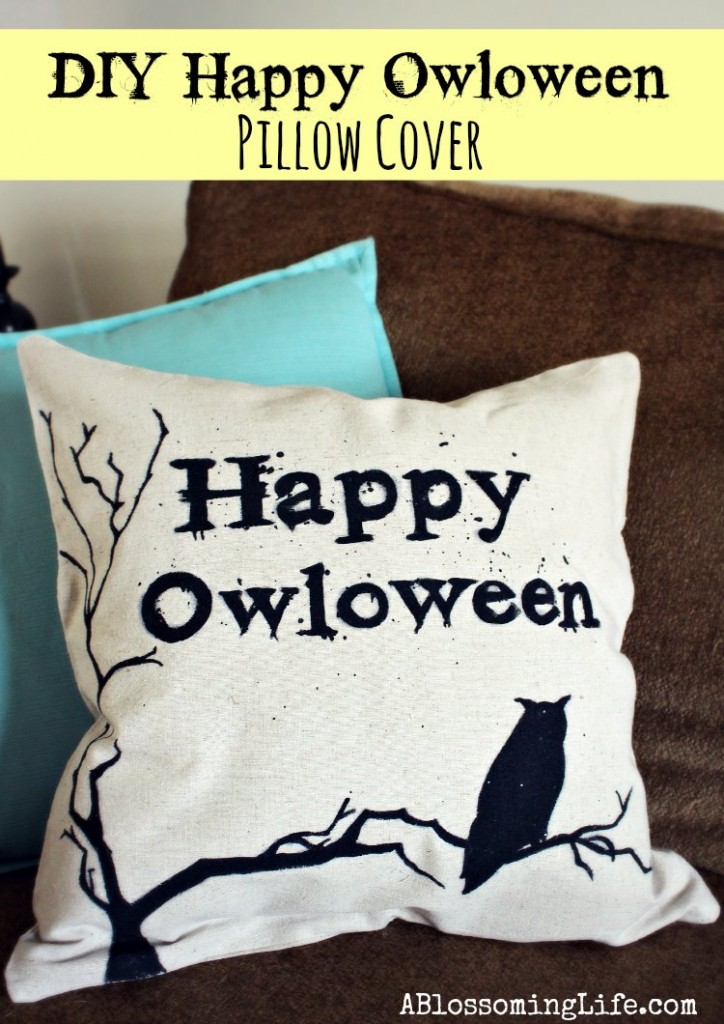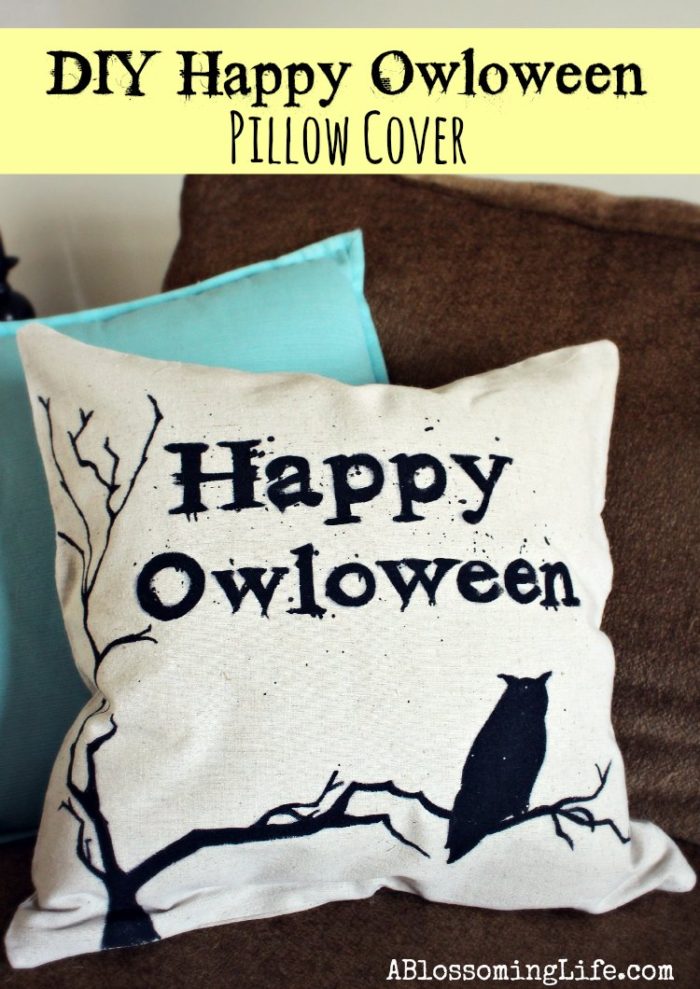 Are you in the fall spirit yet? I definitely have been! This morning it was 50 degrees here in southern Illinois which makes me so happy! Let's just say the Uggs came out… No judging since it's still September! Any who (pun intended :), today I'm excited to share with you this fun Halloween pillow! Sewing is not my favorite thing in the world, and when Rachel from Like a Saturday linked up a adorable painted pillow case made from a super cheap pillow cover from Hobby Lobby to our blog hop (Sundays at 8 pm CST-shameless plug) that got me excited! Also, my friend Jordan shared a couple weeks back how to paint a pillow and I thought perfect so much easier than sewing or ironing letters! So I used her tutorial (found here) with a few changes.
So off I went to purchase the pillow cover for $2.50 to create this adorable pillow! I'm still trying to decide if the pillow should of had two Ls or just one! Haha o well! It's a made up word anyway.
DIY Happy Owloween Pillow
Materials:
Pillow case or you can make your own of course
Polyfill
Exacto blade
Paper
Printer
Sharpie marker
Black acrylic paint
Textile medium
Paint brush
Directions:
Step 1: On Picmonkey I created two sheets shown below. One saying Happy Owloween and the other with branches and an owl graphics that can be found on Picmonkey. I choose a font that would be forgiving of mistakes. Print out sheets on normal paper and cut with an Exacto blade.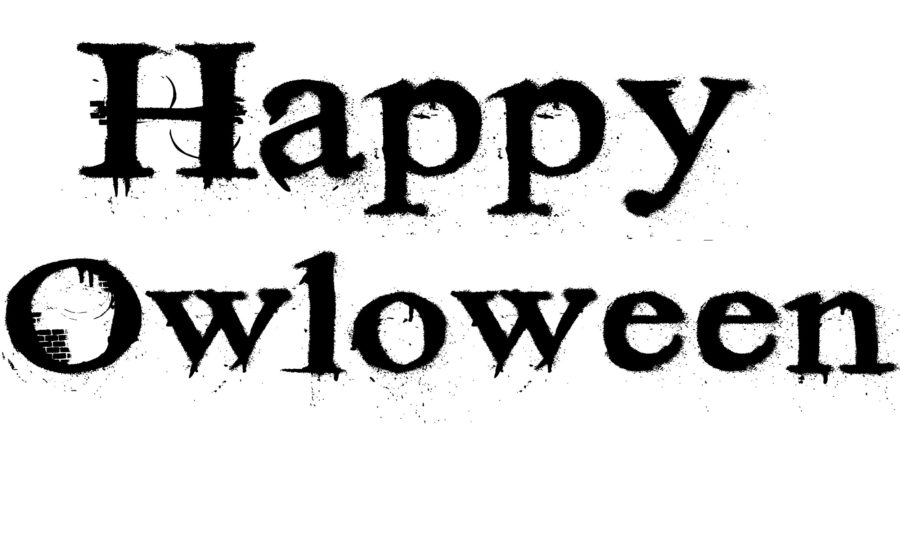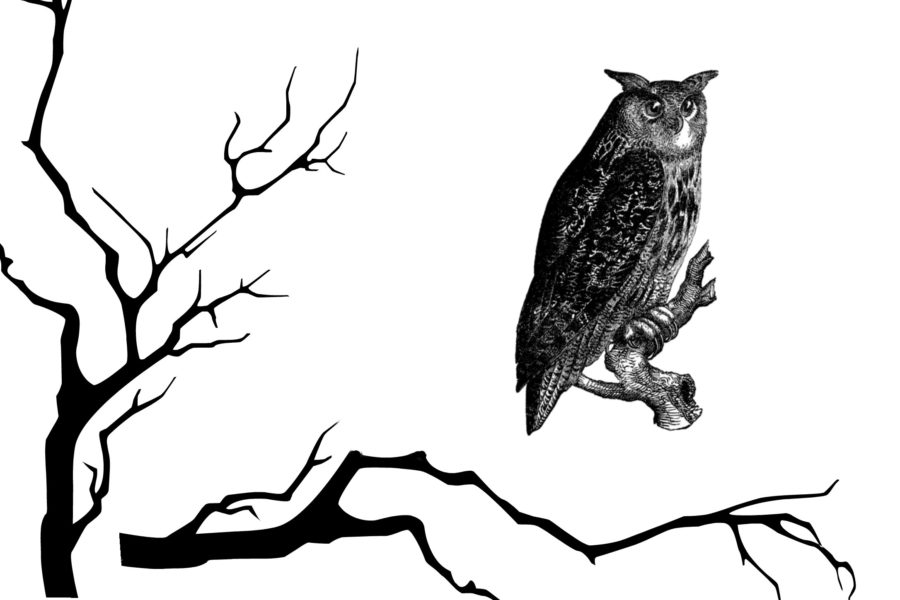 Owl Pillow Stencil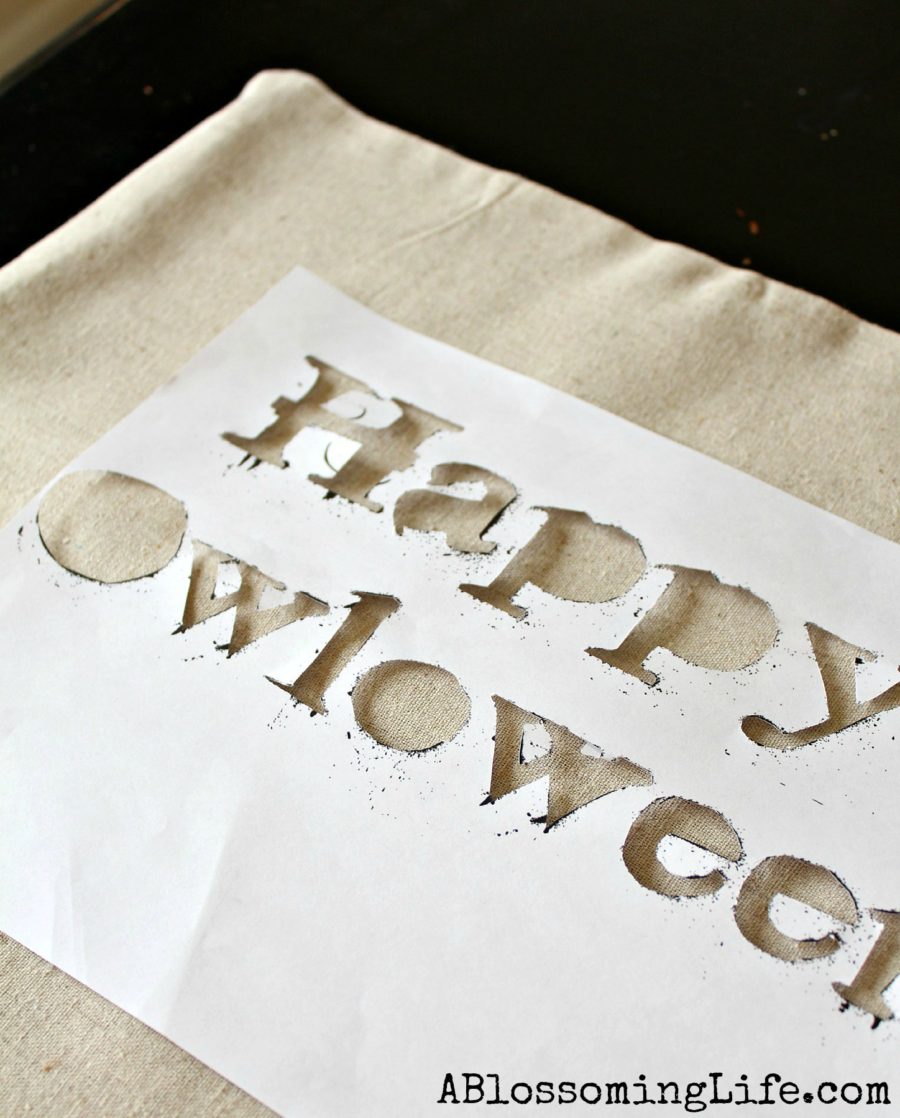 Step 2: Iron the pillow case flat, place the cut out design on the pillow case, tape it down, and trace with a lighter color sharpie marker.
For the owl and branches: start with the branches by tracing the stencil then connect the branches free hand with the sharpie. Then place the owl where you would like it on the branch and trace. Remove paper.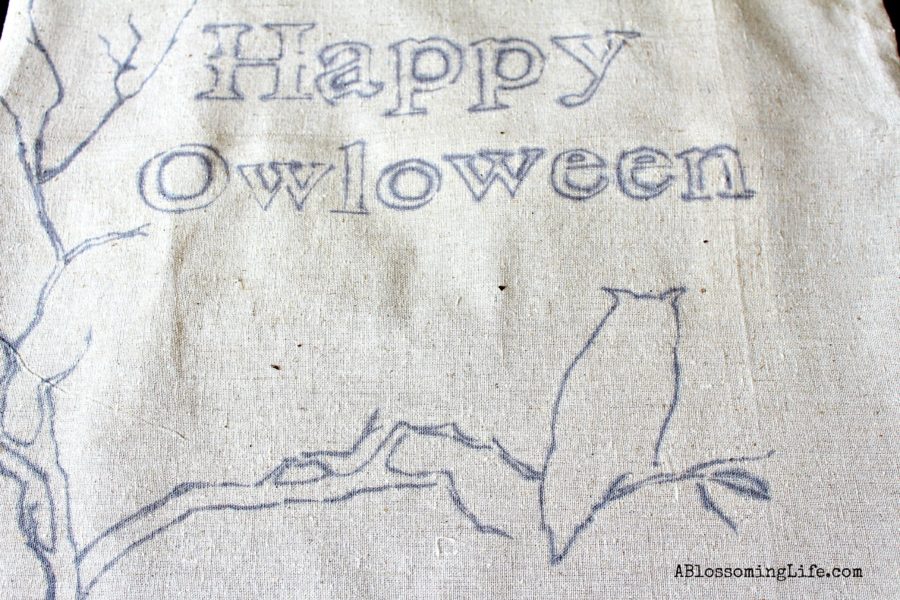 Step 3: Painting time. Follow the directions according to the textile paint. The directions stated 2 parts paint to 1 part textile medium. Mix and paint. You do not need to be perfect!
Step 4: Once the design was painted on I added a few extra details like dribbling paint and splattered the paint for more effect. Let dry for 24 hours. Stuff the pillow with poly fill. I actually used a 16 x 16 pillow insert that I got for 50 cents at Hobby Lobby.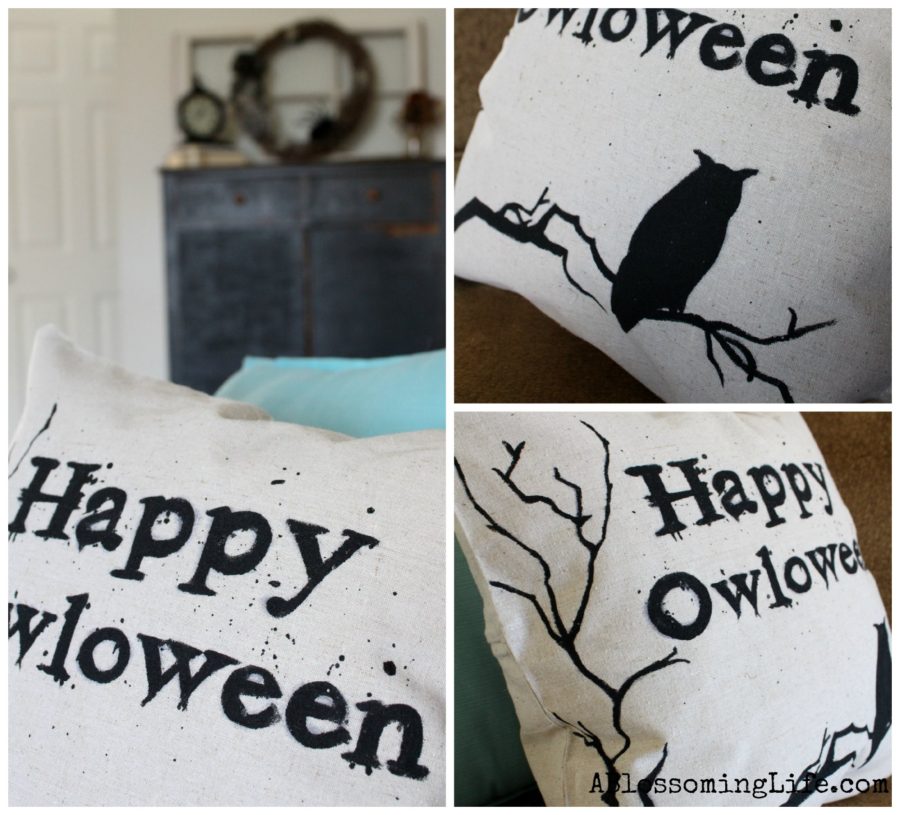 Money saving tip! Polyfill can be really expensive so to save money I keep the stuffing from old pillows I'm not using anymore. This can save you a ton if you make or change your decor often.
That's it my friends! Easy and inexpensive DIY Halloween Pillow! I hope y'all are enjoying the nicer cooler weather! Yay fall!
For more Halloween fun check out this adorable DIY Halloween Ombre Spider Wreath?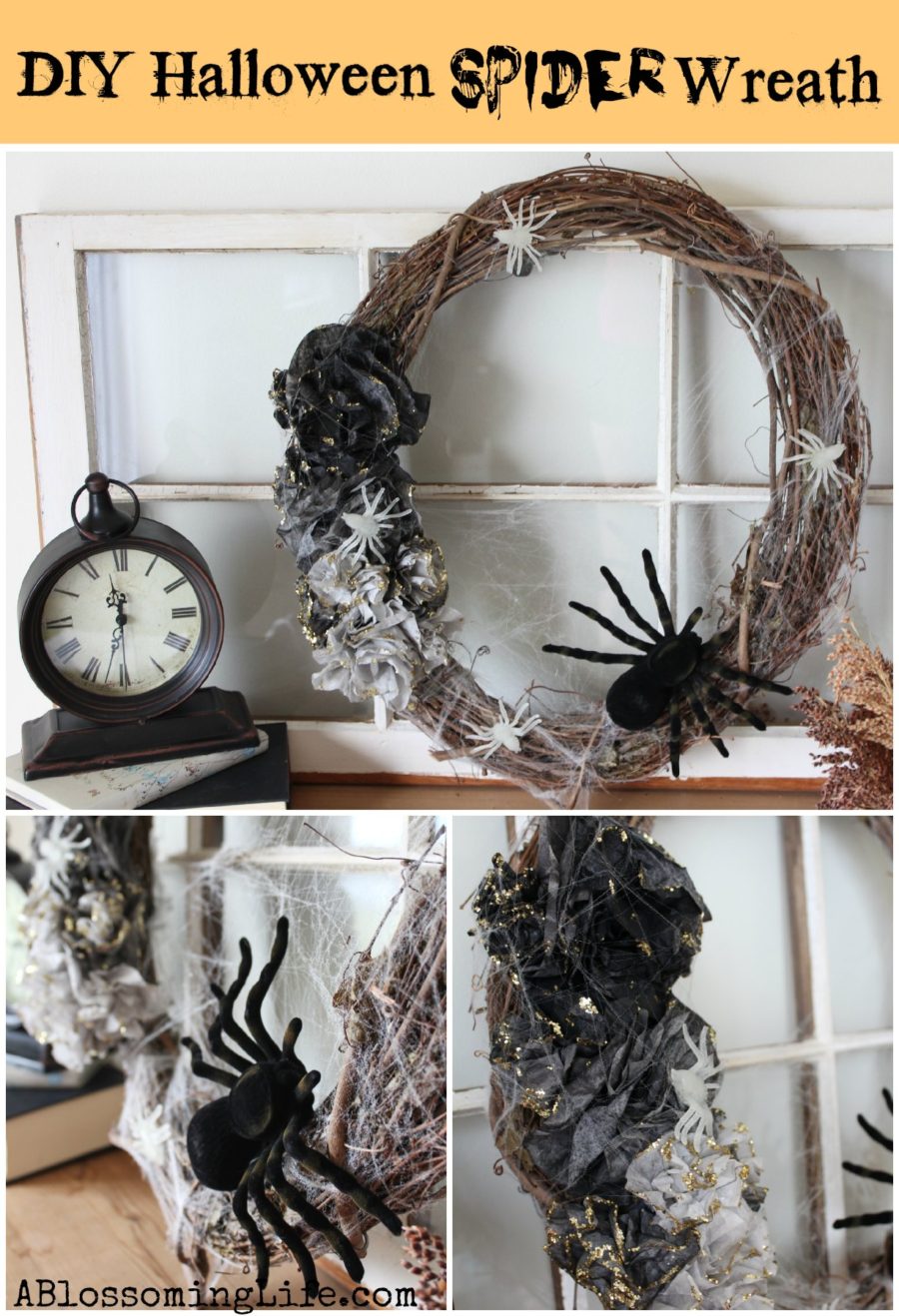 I party here…