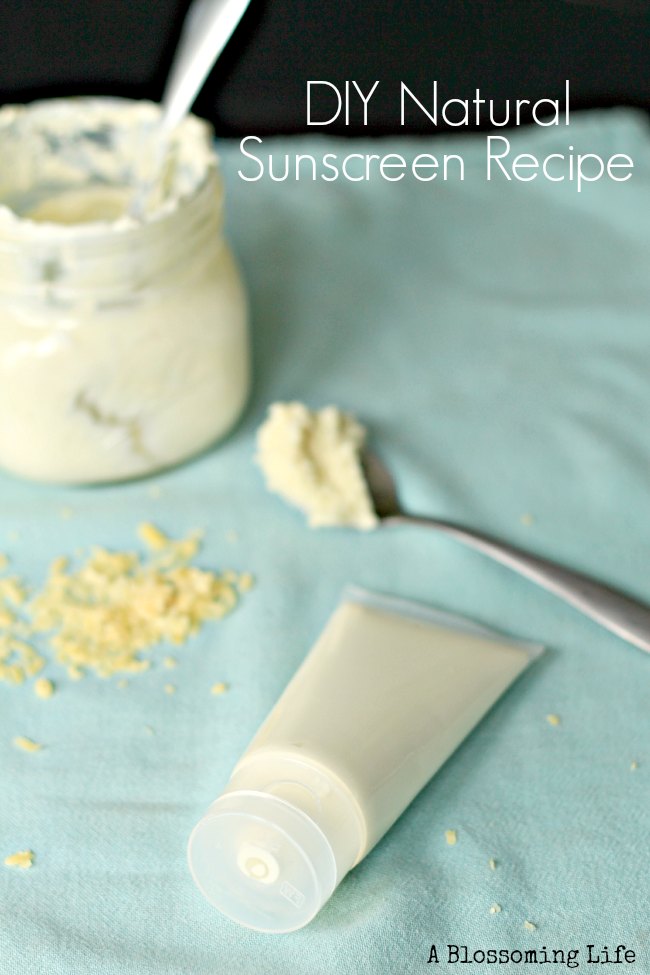 I'm so excited about this recipe! My homemade natural sunscreen recipe is thick, creamy, and super moisturizing! Plus, it has a bug repellant option so you can keep mosquitos at bay while your working in the garden/ It's filled with simple, nourishing ingredients so you don't have to worry about what kind of crazy cancer causing chemicals you are putting on yourself or your child.
Did you know that Zinc Oxide have antibacterial and anti UV properties? This is why sunscreen includes this ingredient. It prevents the sun from damaging your skin, which is why wearing protection in the sun is vital. A topic like this is quite interesting. If you want to find out more on this, a site like glochem.com can inform you of other various uses of Zinc Oxide in everyday items.
Lately I've been thinking a lot more about my skin health, sun protection, and healthy aging (not because I'm getting some wrinkles on my forehead from my overly expressive face or anything… cough cough). Does anyone else find it ironic that even though we are slathering on more sunscreen than ever before that skin cancer is more prevalent?
The truth is sunscreen blocks UV rays which can lead to a vitamin D deficiency! Vitamin D has been shown to reduce the risk of many cancers. So we don't want to completely shy away from the sun. We need about 10 minutes of sun exposure everyday to get the vitamin D we need.
I apply sunscreen when I know I will be in the sun for an extended amount of time, especially during the times when the sun in the strongest. Also, I try to wear clothing to cover up and naturally fight sunburn with a diet high in omega 3's (wild salmon), leafy green vegetables (like kale), and healthy saturated fats (Extra Virgin Coconut Oil
, butter from grassfed cows, eggs, etc.)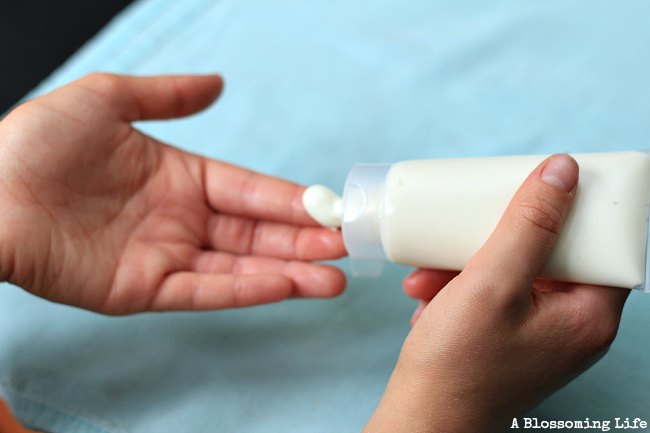 DIY Natural Sunscreen
Ingredients:
Directions: Place first 3 ingredients into a double boiler or mason jar and lightly twist lid. Place jar into a pot with a few inches of simmering water and let ingredients melt stirring occasionally. Once melted, take mason jar out of the water, and mix in Zinc oxide and vitamin E (be careful NOT TO INHALE ZINC OXIDE). Allow to cool for a few minutes and stir in essential oils. Pour sunscreen into a squeeze bottle like this one, an old deodorant tube, or a mason jar. Keep stored in a cook dry place!
This sunscreen has an SPF around 20.
This sunscreen stays on well and is long lasting. It is water resistant, but not waterproof so apply frequently when in water.
If you would like thinner sunscreen substitute a tbs or two of shea butter for a liquid oil like

almond

or

jojoba

.
Add more zinc oxide for higher SPF
Side note:
Always talk to your doctor before using essential oils
They are differing opinions on the safety about using lavender essential oil during pregnancy.
Children and pregnant women should avoid using many essential oils like cedar wood, citronella, etc.
Always consult a physical before using.
Sunscreen Tricks!
Mosquito Repellant Sunscreen: To make a sunscreen that repels mosquitos add in Citronella, or other repellants like Cedar Wood, Lavender
, or Peppermint. This works amazing. Before I would go out in the garden for 2 seconds and be eaten alive, but not anymore when I use this bug repellant sunscreen.
Cooling Sunscreen: Add Peppermint essential oils to give the sunscreen a cooling effect. It's kind of like a built in air conditioner!
Placing in an old deodorant tube makes the sunscreen a roll on. Keep stored in a cool place like the refrigerator to avoid melting.
Are you excited about making your own sunscreen? Have you tried making it before?
This post contains affiliate links. Affiliate links cost you no more money, but I receive a small percentage to support my blogging.