Homemade Strawberries and Cream Popsicles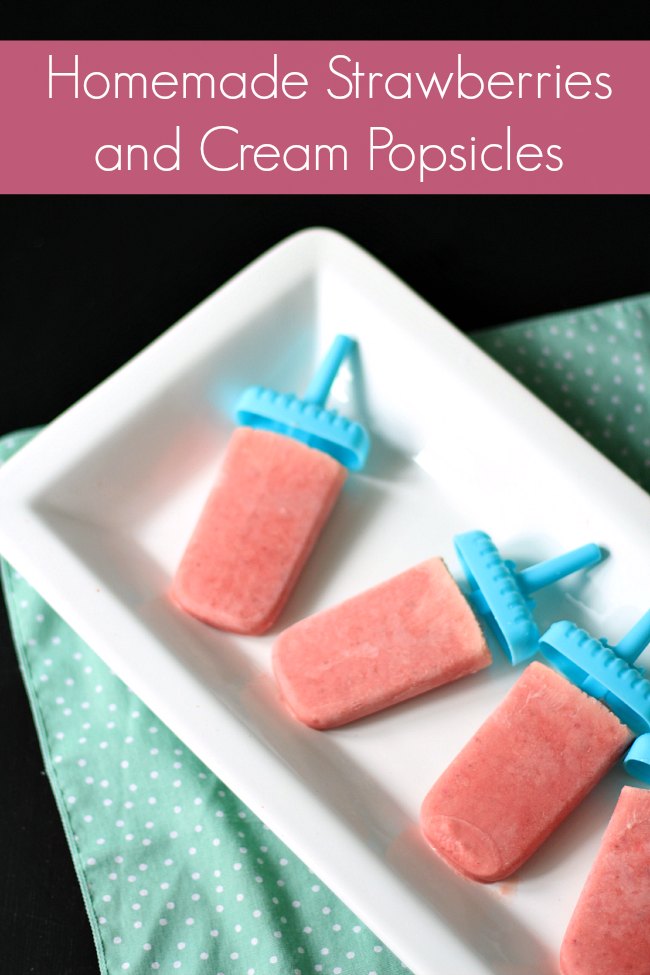 Does it feel like summer by y'all? Here it's definitely feeling like summer with a hint of the spring torrential downpours. Lately, I have been spending a lot of time out in the garden getting hot and sweaty. There is nothing like a cold popsicle on a hot summer day!! Nothing! Especially when you have been working in the yard and need a break!
These popsicles include real and healthy ingredients without any chemicals you can't pronounce or high fructose corn syrup! They only have a hint of honey for sweetness. So you can feel good about giving them to your kids without feeling like your going to sugar them up! Kids plus lots of sugar is not always a good thing! 🙂
Did I mention they are super easy and take minutes??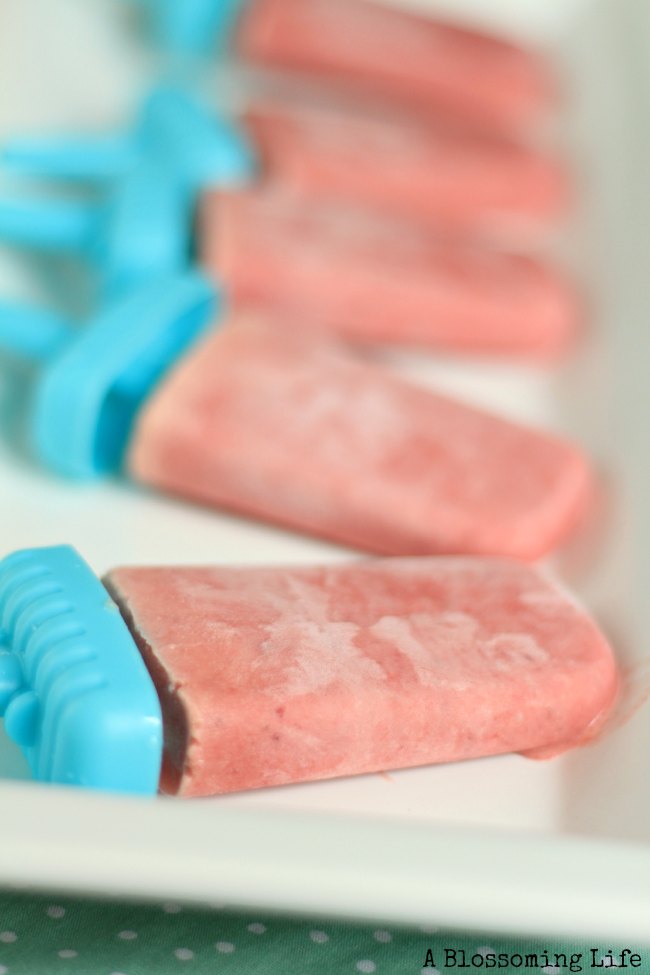 Homemade Strawberries and Cream Popsicles
Recipe makes 6-8 popsicles
Ingredients:
3/4 cup milk (preferably half and half or whole)
1 1/2 cups of strawberries (frozen or hulled fresh)
1 ripe banana
2-3 Tbs honey
1/4 tsp

Vanilla Extract
Directions: Add ingredients into a blender and puree. Pour into Popsicle Mold and freeze until solid, about 3 hours. Enjoy your delicious and healthy popsicle!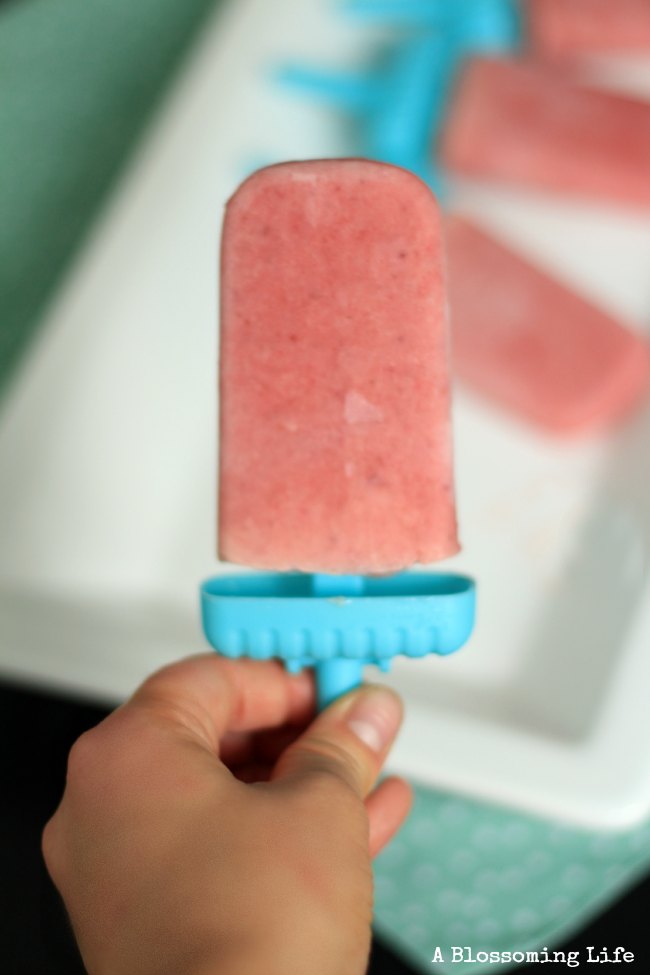 Could these get any easier? This will be really fun for the kids to eat and get involved in making them!