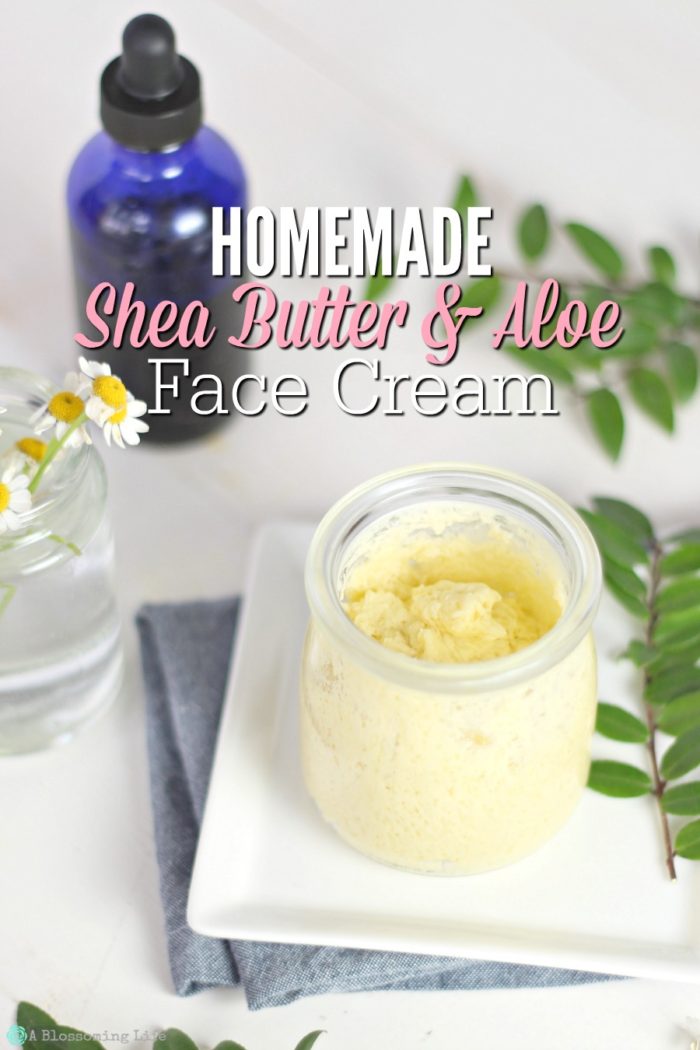 I have almost forgotten what it was like to make DIY body products. I made very few after August was born (new mom exhaustion), and recently, I've been at it again – which honestly feels pretty good. Sometimes, as mothers, you're so busy making sure the kids have what they need or that they aren't completely destroying the house, that you forget to do things you actually enjoy. Like making homemade products, such as this shea butter and aloe face cream.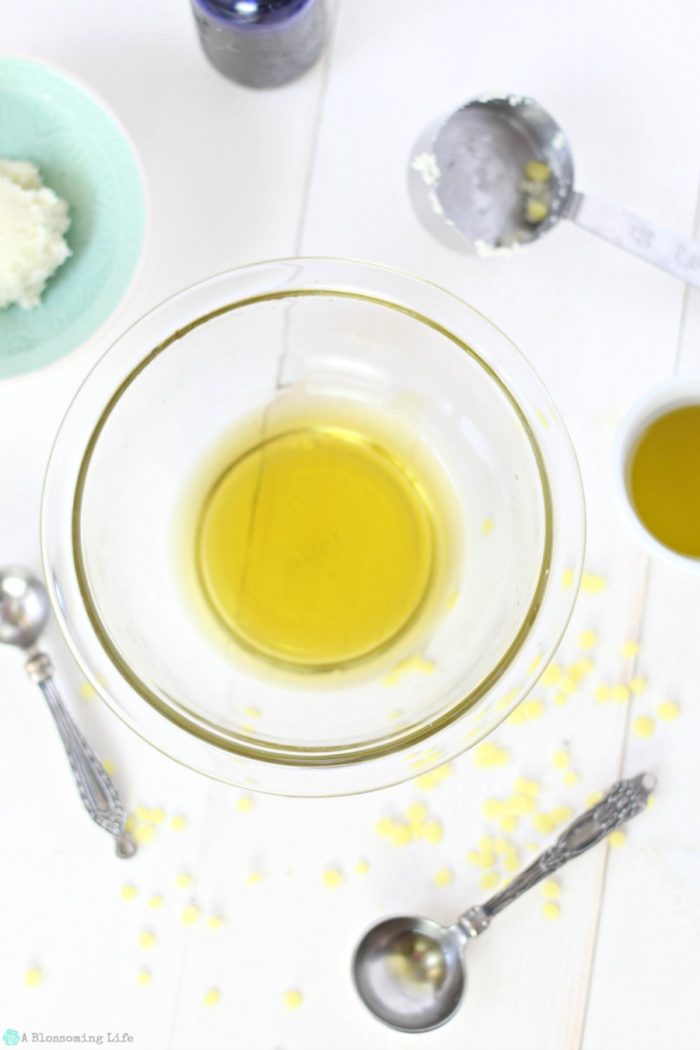 Lately, I've really wanted to slow down life. Life is always a bit hectic, but since moving to the west coast I've really felt discontent with how fast it seems to be going. It was such a rush, life was more stressful than anything, and I couldn't get anything done. And I was seriously exhausted, yo. I imagine life back in the day when people didn't have TV (or Facebook or Instagram) and they had to get up early to go milk the cows, pull weeds in the garden, and knit in the evening. Sure, I may be romanticizing a bit, but I knew that those dreams could be brought back a bit to our lives. So, since I've been dreaming about homesteading a lot lately, I figured there are ways to do that without actually having a homestead (because there is only so much one can do in a rental house). One of those things is DIY body products. Just by blending a few ingredients together, you can make a whole range of things. Better for your wallet, skin, and your health.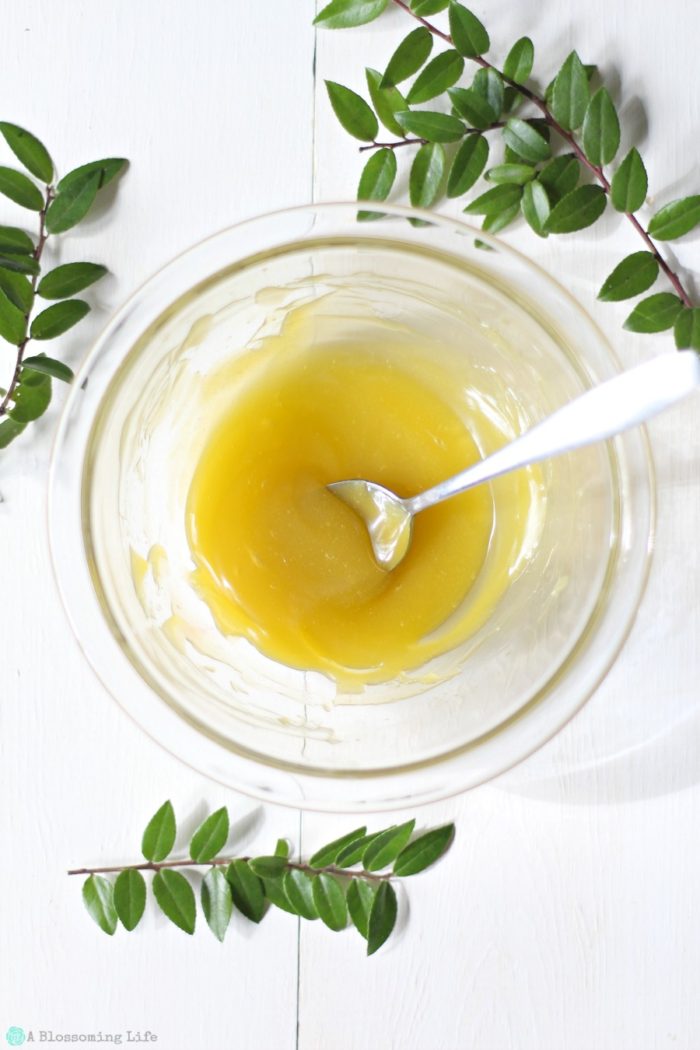 There are so many toxic ingredients in our skincare, and our skin absorbs about 60% of them. It's easy to feel overwhelmed when thinking about everything you use on a daily basis. Simple changes, people! I've been on this natural journey for a few years now and have really simplified my skincare routine to include only a few natural things, including this simple shea butter and aloe face cream. I'll share my really simple and natural skin care routine later this week.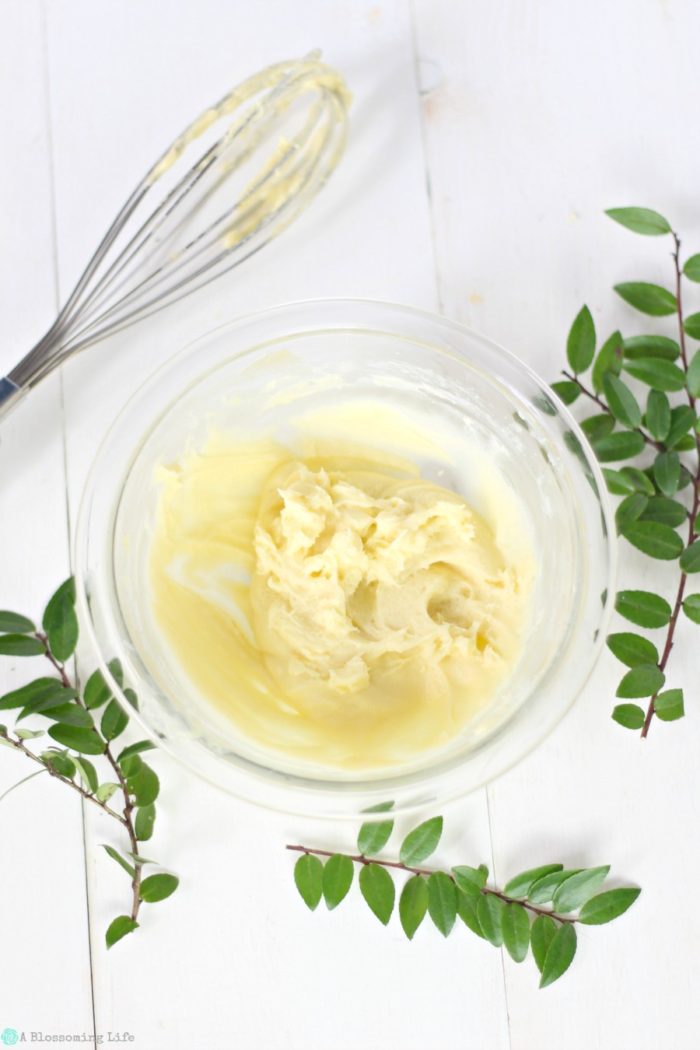 This shea butter and aloe face cream is made from simple ingredients (ones I always keep around the house) that are great for your skin. One of my new favorite oils has been rose hip oil. Rose hip oil is full of antioxidants and vitamins and has been shown to reduce fine lines, help the appearance of skin, and help diminish scars. Shea butter is ultra moisturizing. Aloe is hydrating, has antibacterial, antioxidant, and anti-inflammatory properties.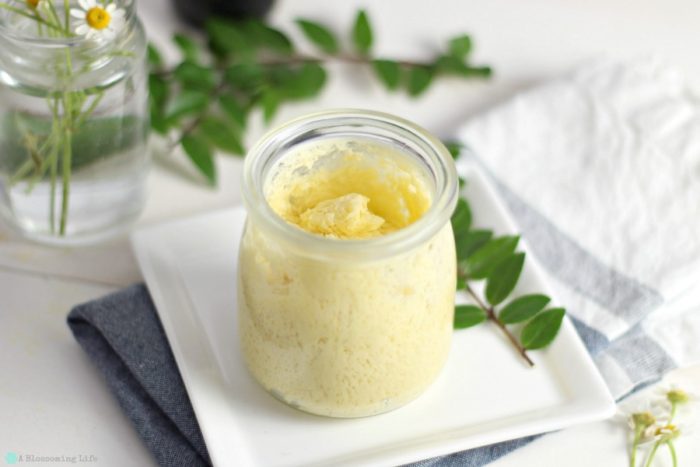 Choose the oil that best fits your skin:
Avocado (like this one)
– is full of vitamins and is great for those with sensitive skin.
Jojoba (like this one)
– is for oily skin and is full of antioxidants.
Apricot (like this one)
– is great for dry skin and absorbs rapidly.
Olive (like this one)
– is great for dry, mature skin.
Almond (like this one)
– is fast absorbing, light, and great for those with dry skin.
Tamanu (like this one)
– is antibacterial and anti-inflammatory. It is great for those who are prone to breakouts.
Shea Butter and Aloe Face Cream
2017-04-30 15:03:40
This ultra moisturizing and hydrating shea butter and aloe face cream is simple to make and good for your skin.
Ingredients
1/4 cup shea butter (like this one)
1 tsp bees wax (like this one)
2 tbs oil of choice (olive, apricot, jojoba, avocado)
1 tsp rosehip oil (or previous listed oils) (like this one)
1/4 tsp vitamin e (optional)
1/4 cup aloe vera gel (I use this kind)
30-40 drops essential oils- lavender

,

geranium, and frankincense would work well.
Instructions
In a glass bowl, add in shea butter and beeswax and place over a saucepan filled with a few inches of water to create a double boiler (or melt in the microwave). Once melted, take off of heat, add in oils, vitamin e, and essential oils. Allow to cool until it starts to thicken, but it shouldn't become hard. Add in aloe vera gel and whip up using whisk. Place in a container and allow to cool completely.
Notes
Best to be used within a month.
A Blossoming Life https://ablossominglife.com/
This post contains affiliate links. Affiliate links help support A Blossoming Life at no extra cost to you.