DIY Old Sweater to Infinity Scarf Tutorial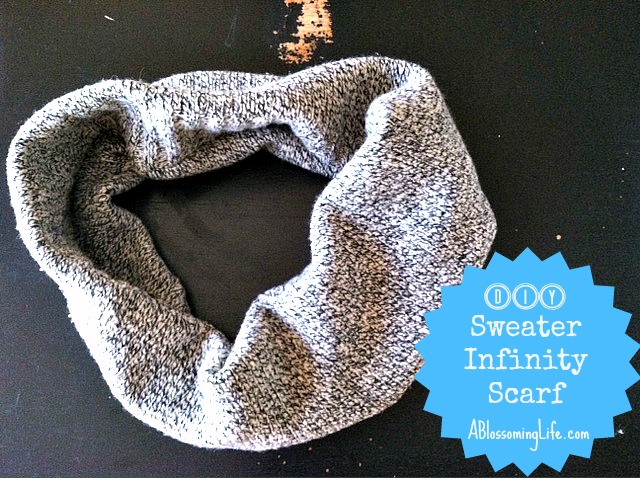 I love infinity scarves… Well all I love all scarves, especially big cozy ones like the one above! I have been meaning to make one and finally got around to it! Of course Jordan taught me how to do this (she's really great)! Infinity scarves can be really expensive and well money is tight right now with only one income! So making one was my only option.
To make the scarf all you need is an old sweater or you can purchase one from a thrift store. The bigger the sweater the better. I purchased this really large and cozy one at my local Good Will.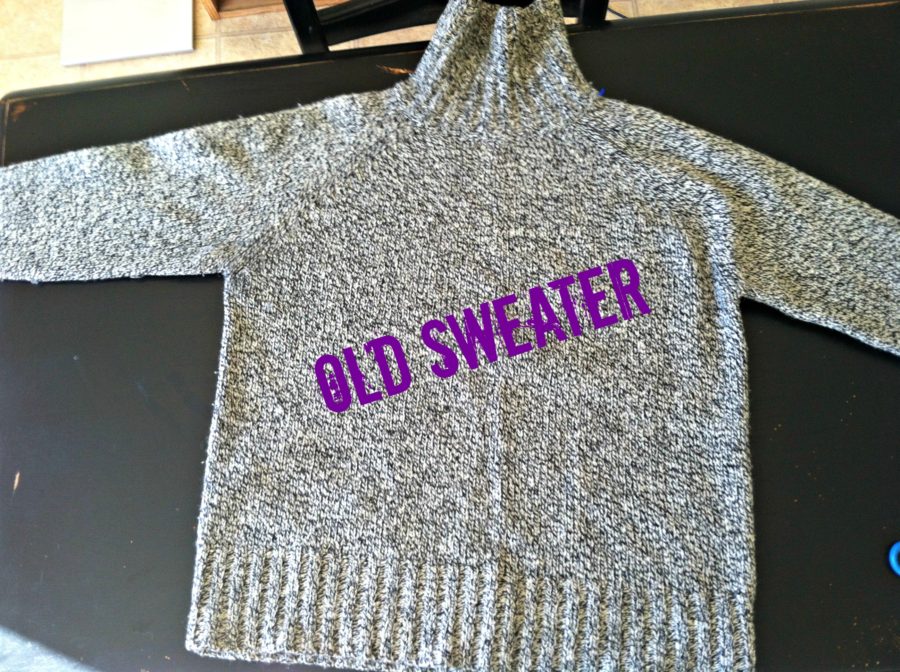 Step 1: Cut a straight line from armpit to armpit and down one side. You can cut off the bottom if you want but I left it.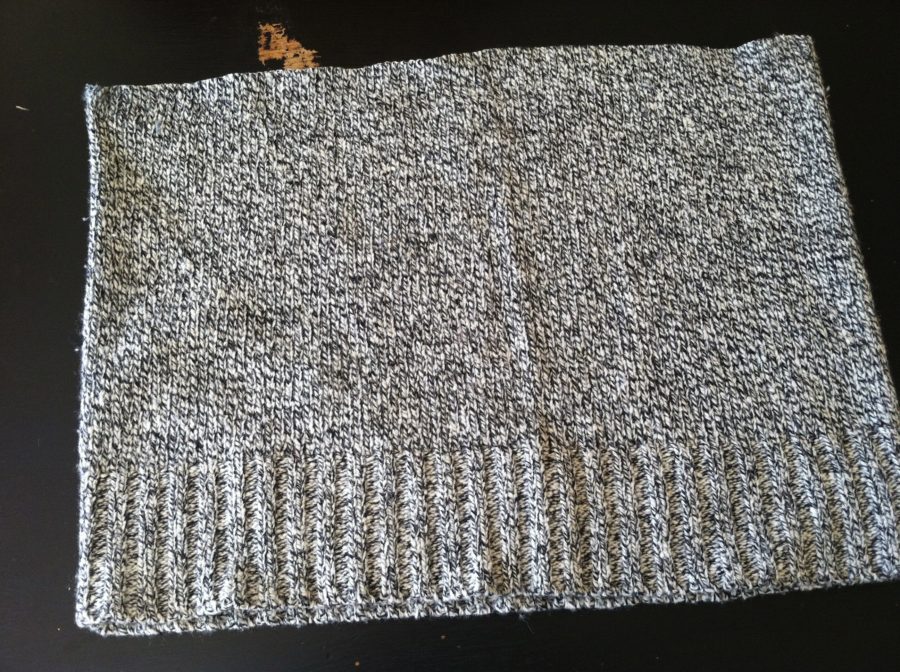 Step 2: Serge or zig zag stick all the way around on the raw sides so it won't fray.
Step 3: Fold hot dog style with right sides together (aka wrong side showing) and sew down the long side.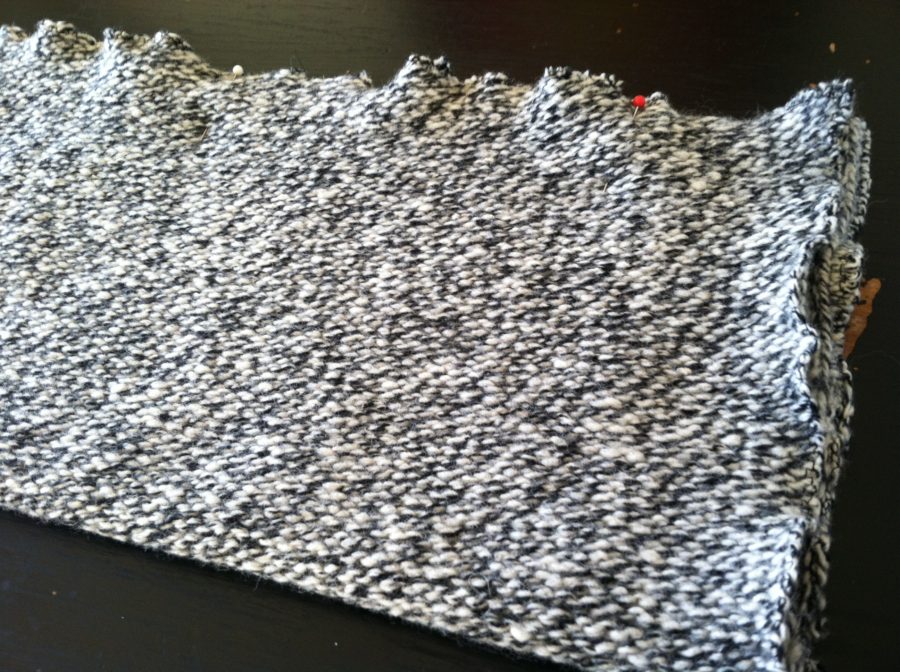 Step 4: This is the slightly tricky part. Turn right side out and put ends together ( I like to put the seams together). Sew 3/4 of the way around and the wrong side so the right side fold in and leaves you with a small hole to hand stick up (does that make sense?)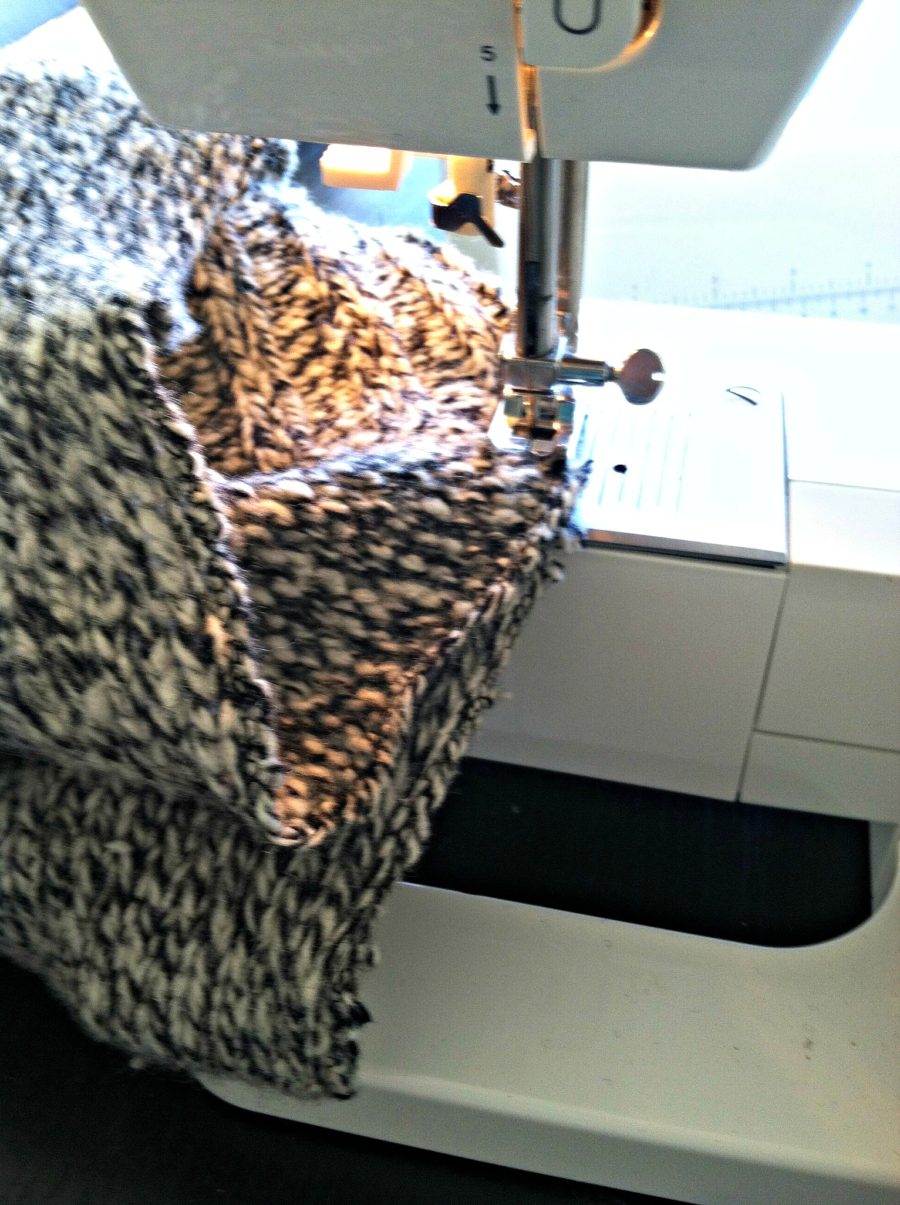 Sorry its horrible picture but since this was the tricky part I had to show you!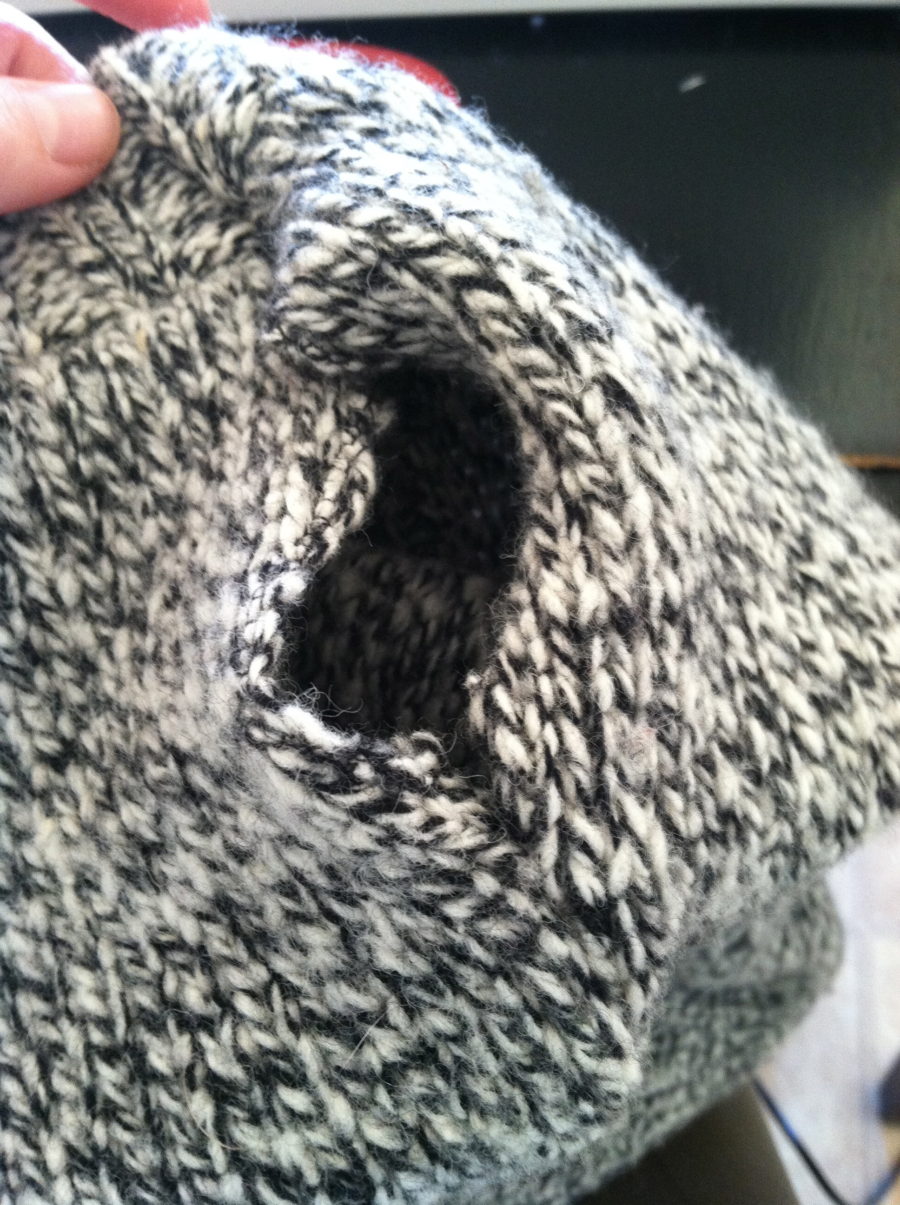 Thats it! The entire project probably took me 30 minutes! Well worth it! It's easy, thrifty, and stylish!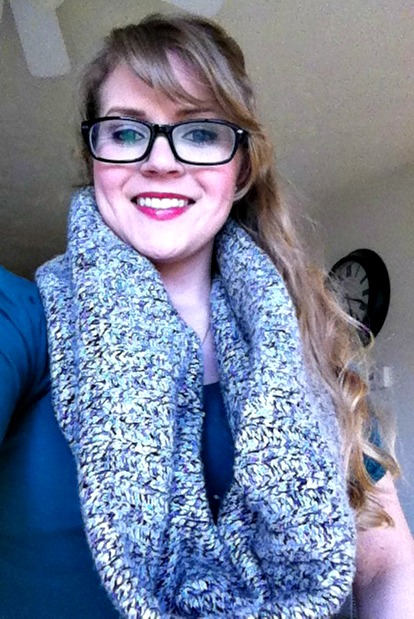 What kind of sewing projects have you been doing lately?
Homestead Barn Hop, the Morris Tribe, Sew Chatty, Sew Can Do, Craft-O- Maniac, Homemaker on a Dime, Frugally Sustainable, Tips and Tricks, Weekend Wonders, Mop it Up Monday, Dog Days of Winter, Show and Tell Saturday