DIY Snowy Chalkboard Gift Tags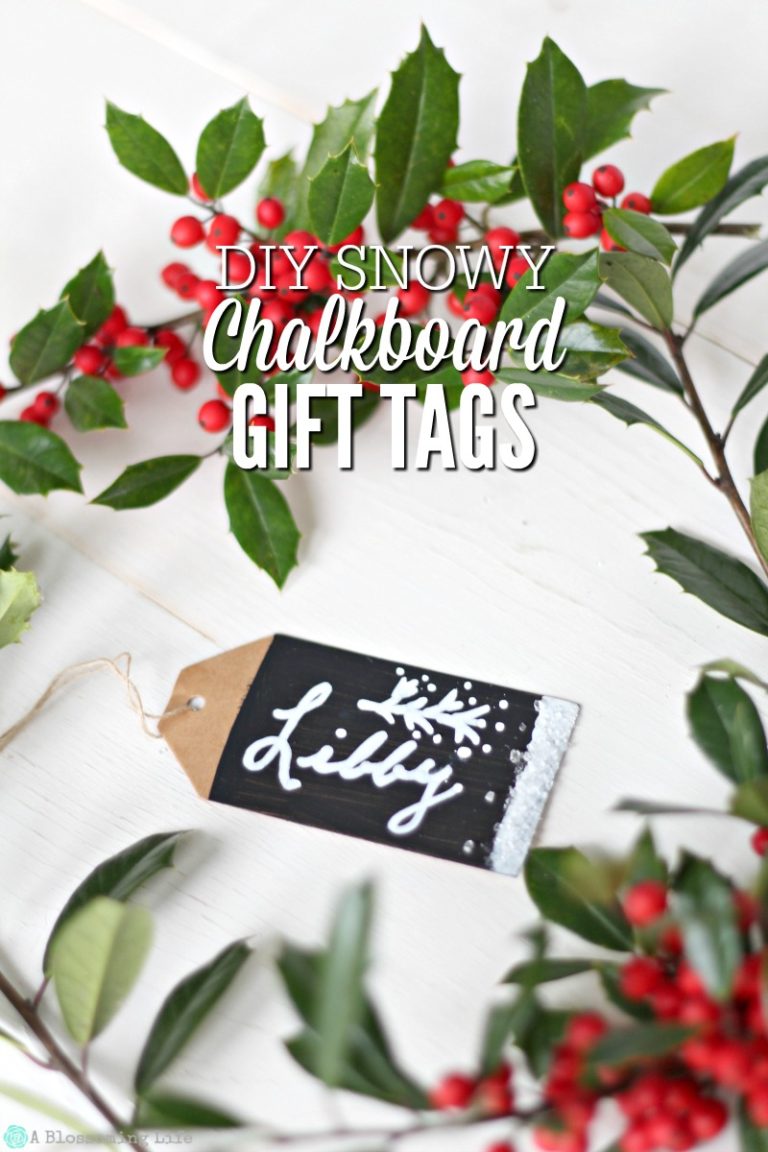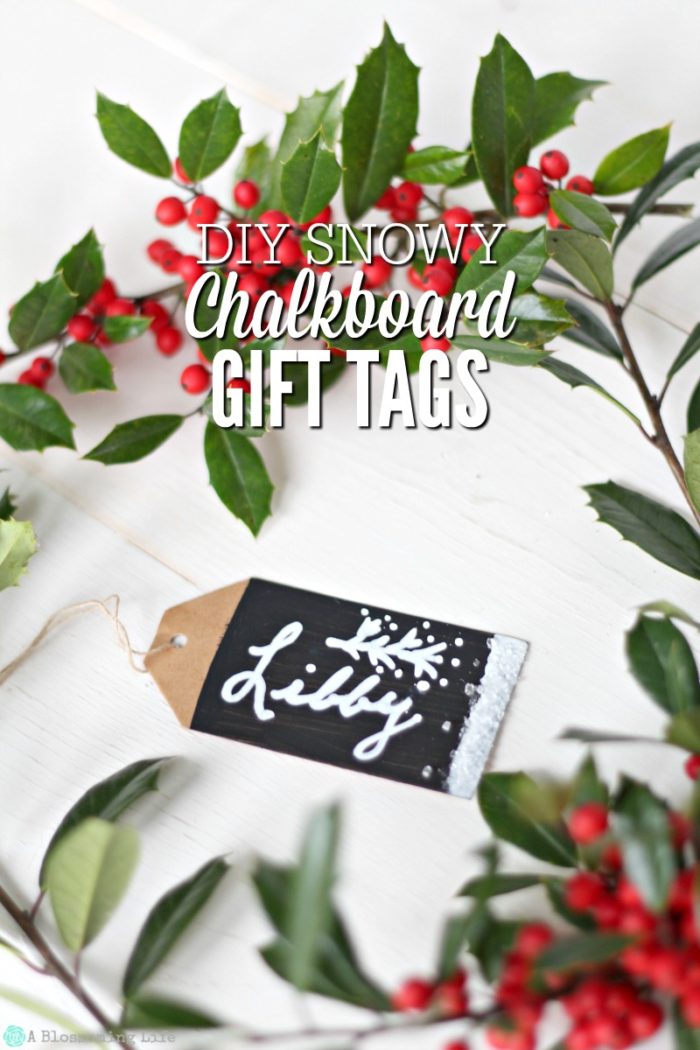 Last week, I shared how to make these really adorable wood slice ornaments with holly, and this week, I'm sharing these really cute, snowy, chalkboard gift tags. Maybe the holidays have put me in the DIY spirit. You're not getting just one – oh, no – but two crafty type projects this week! It's a Christmas miracle. This project was really fun! Except the part when your toddler spills the bowl of Epson salts you had sitting on the table, and your hubby is about to leave for work. I was running around like a crazy person trying to get the Epson salts out of her diaper and hands while my hubby quickly vacuumed it up so Little Miss couldn't make any more of a mess. Super fun time.
Besides that whole part, this project comes together in just minutes and really adds a nice custom touch to gifts. On Friday, I will show you how I wrapped presents using these fun tags. So, come on back, y'all.

Materials:
Directions: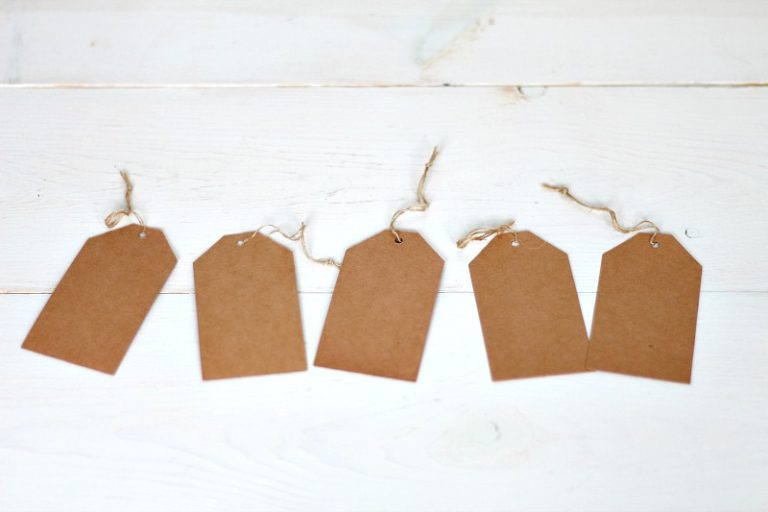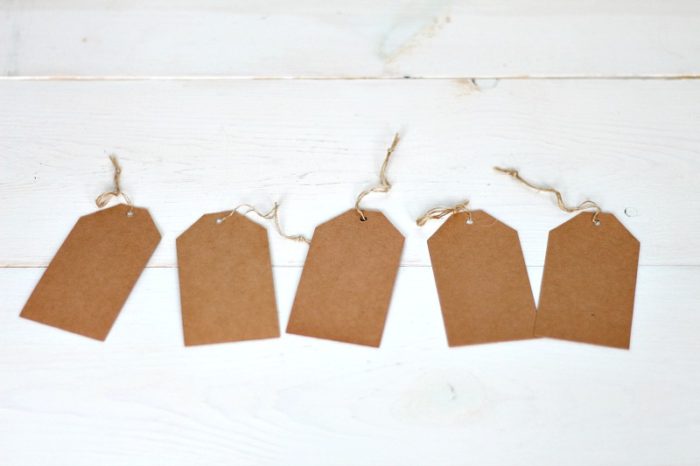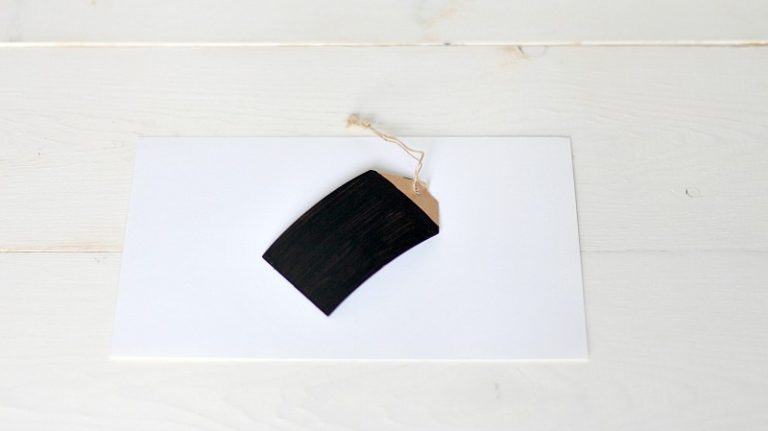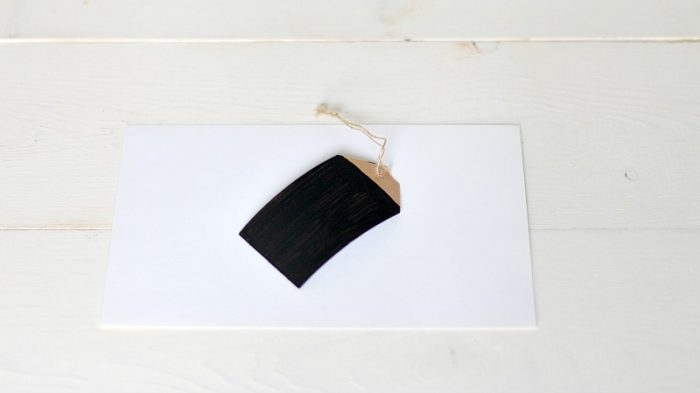 Paint gift tags with black paint, allow to dry, and then do the other side.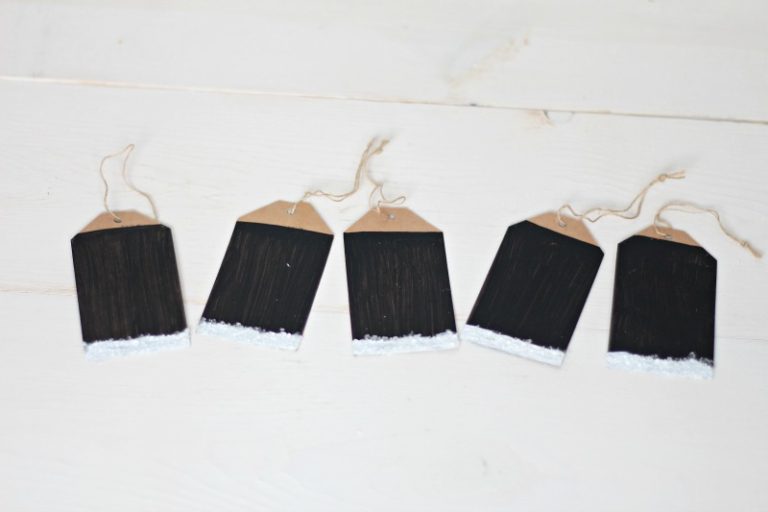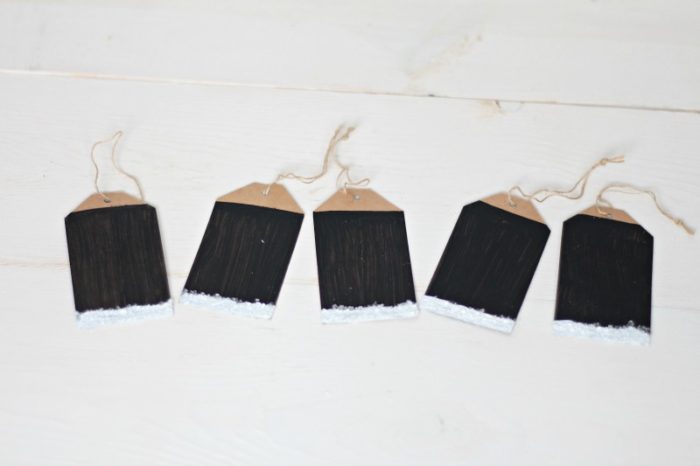 Paint the bottoms of the tags with a white wavy stripe for the snow and allow to dry.
Cover white snowy part with glue or mod podge and sprinkle Epson salts or fake snow on it and allow to dry.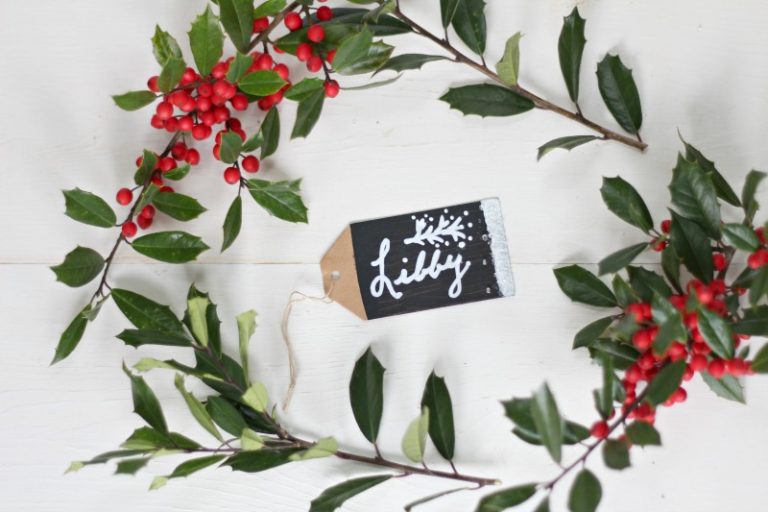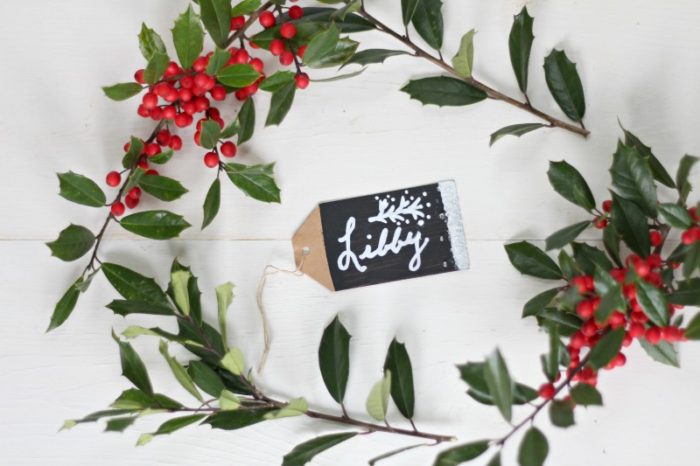 Label the tags with names using chalkboard pen or white paint. Decorate as you please.
Add to presents.
Wasn't that easy? And they are adorable. I'll be sharing on Friday how I used them and you can see other tags I decorated.
This post contains affiliate links. Affiliate links help support A Blossoming Life at no extra cost to you.