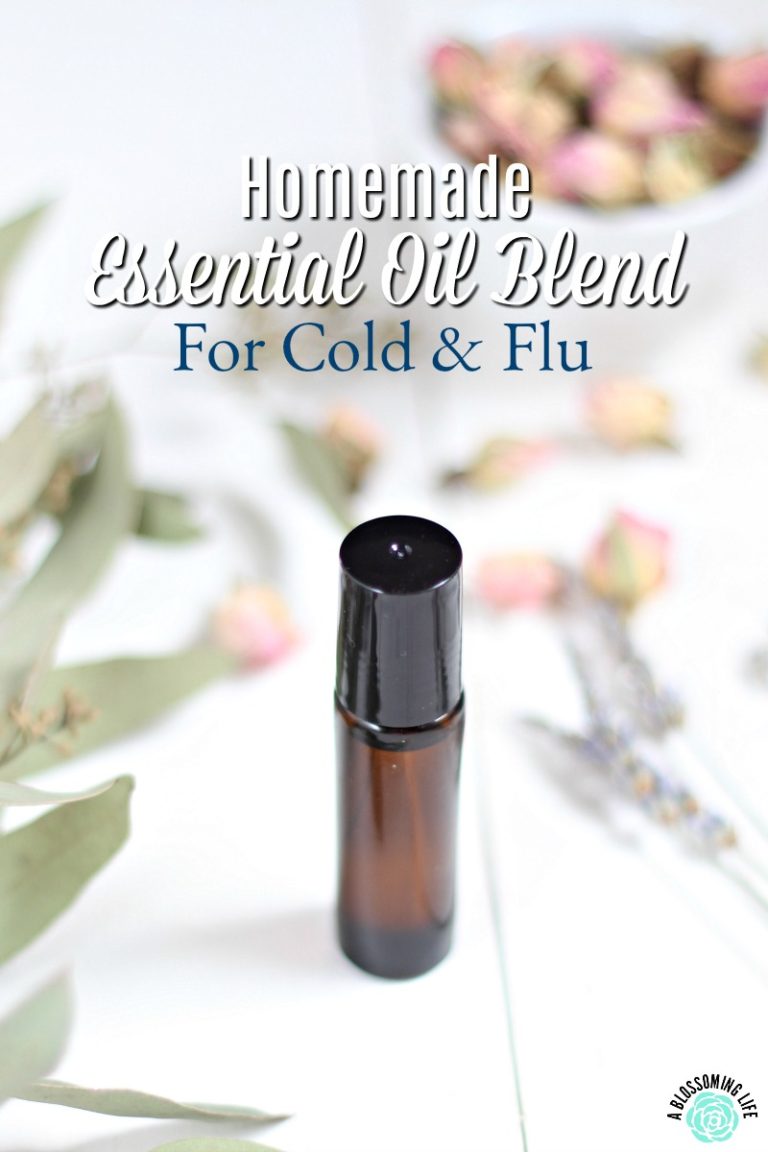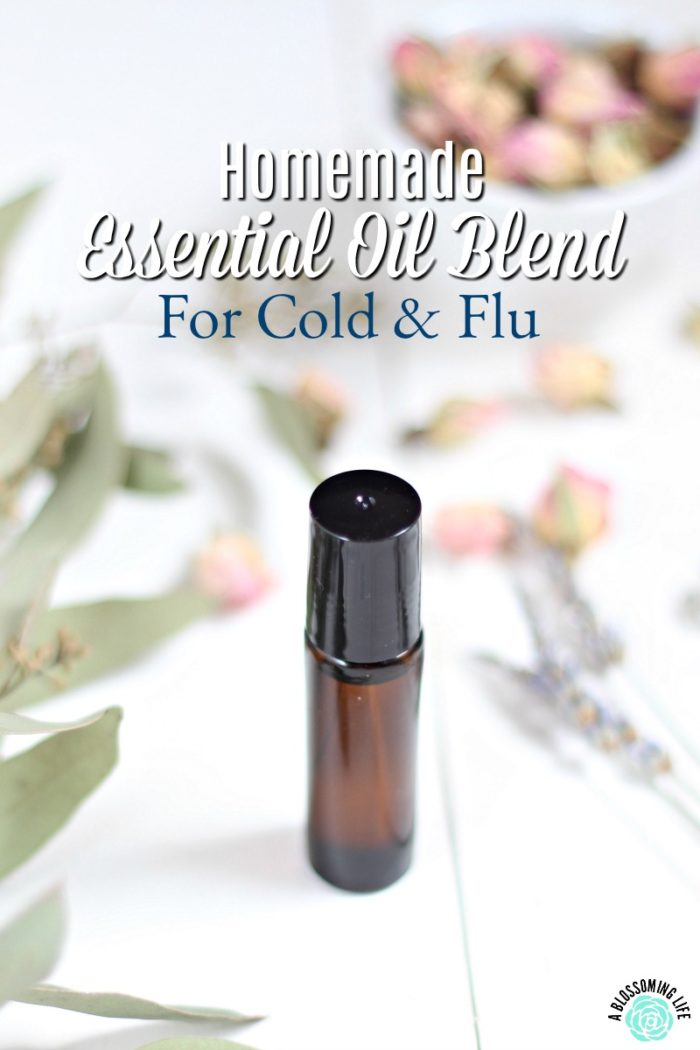 You know that dreadful feeling when illness starts to come on. The stuffy/runny nose, sore throat, aches, etc. It's a terrible thing. Thankfully, we don't get sick super often at our house because we try to eat healthy and take preventative measures. But, that was our house a few weeks back. August and my husband came down with something nasty. I'm guessing the flu and on Instagram Stories I revealed my go to home remedies to fight cold and flu (I'll give a more detailed post next week).
On the blog over the years, I've shared recipes for my other go to cold and illness remedies like this garlic salve and elderberry syrup. But, I have yet to share my go to essential oils that I use as soon as symptoms start. I've been using for over a year that works fantastic, especially for runny noses. My mom doesn't believe in essential oils and when we first moved to Oregon, August got a cold. I whipped this blend up quickly and started applying it to her back, feet, and behind her ears. Within 10-15 minutes her nose and cough subsided tremendously. After about 2-3 hours her cough and runny nose would come back and we would reapply with the same experience. My mom started calling the essential oil blend August's "medicine" and would apply it to her when symptoms started reappearing. I think it turned her into a believer.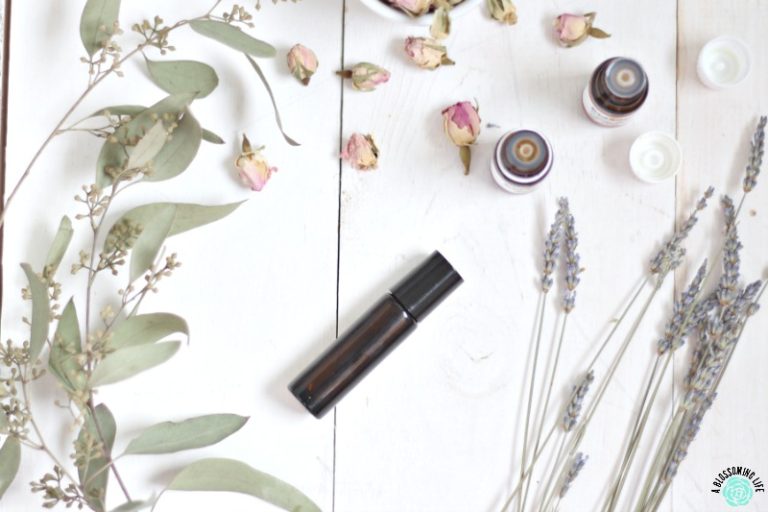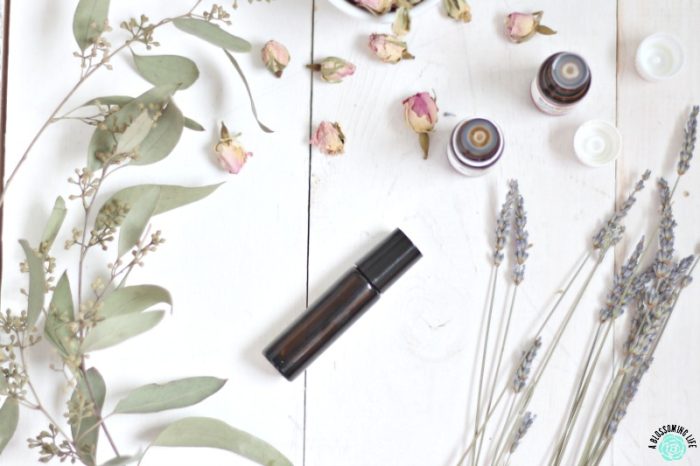 Depending on the size of your child you may want to change the dilution of the mixture. I used a 1% dilution which is 3 drops per Tbs of carrier oil. You can use any carrier oil on hand, I used avocado oil. Since you can't do 1/2 drop of essential oil I did 6 drops of essential oil (3 of each) in 2 Tbs carrier oil. To decide the proper dilution right for you or your children check out this awesome post from Mommypotamus.
I also like this blend and the Kidsafe line from Plant Therapy because many of them are also breastfeeding mama safe. Always check though because a few are not.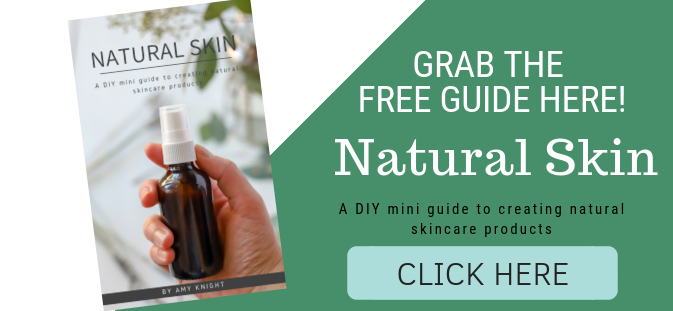 Homemade Essential Oil Blend For Cold And Flu
Ingredients:
*You can also purchase the KidSafe Wellness Sampler Set
from Amazon or Plant Therapy that includes Sniffle Stopper, Germ Destroyer, and Immune Boom and save $4.90.
Directions:
Mix ingredients together and place in a roller container. Apply every about every 2-3 hours. I like to roll it on bottoms of feet, behind the ears, and on the back along the spine.
I use this in combination with other natural remedies shared above.
*Always consult a physician before starting anything new. This information does not take place of medical advice. Please seek medical attention for illnesses.
What are your favorite essential oil blends for illness?
This post contains affiliate links. Affiliate links help support A Blossoming Life at no extra cost to you