Grow Your Blog: Tools and Resources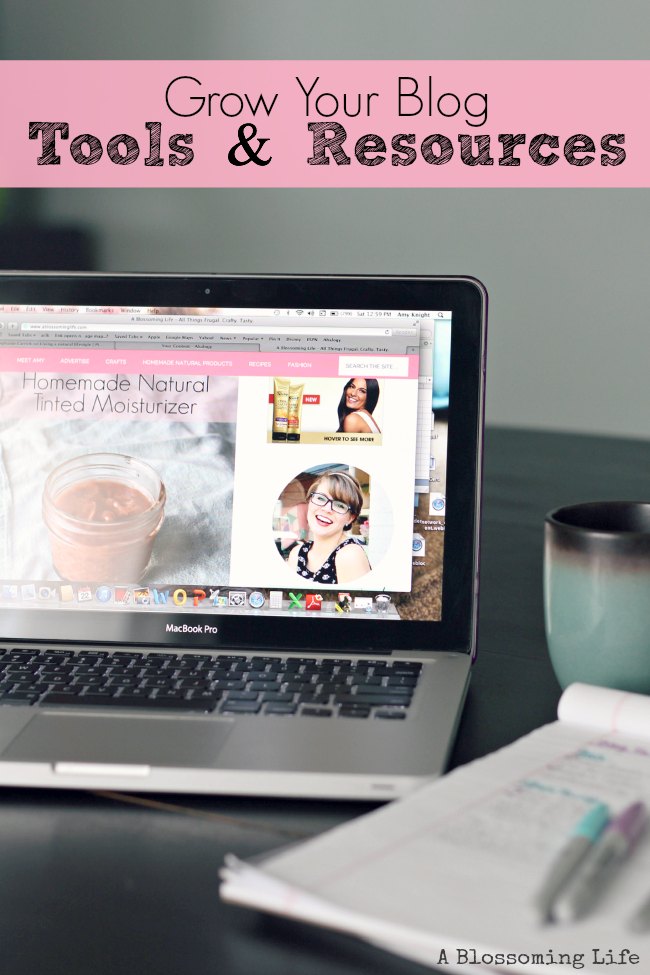 I love blogging, finding new and awesome products to help grow my blog, and helping others develop their blog. People ask me all the time how to start and grow a blog, and of course how to make money. Well I want to share with you some of my favorite resources and tools I've used to grow my blog over the last 2 years.
One of the best things I ever did for my blog was switch from Blogger to WordPress! I got Bluehost as my hosting company and bought a theme and boy did things change.
My page views tripled in the first month I switched! ABL went from getting 30,000 page views a month to 90,000 the next month. Those results may not be typical for everyone, but it made me a believer!

Bluehost! They are amazing! When I first switched over to WordPress from Blogger (which I highly recommend) they were my life saver. I made the switch myself and at the time I used a theme that was not very user friendly. I broke my site a bunch of times and would call them crying and they would fix it for me! Yes I literally cried… Humbling moment people…
Genesis Framework and Child Themes. You want your blog or website to look fabulous without spending a fortune? Genesis Framework by StudioPress offers style, SEO optimization, is super user friendly, and has amazing service. They have a variety of themes to choose from to style your blog/website to your liking. I am currently using the Magazine Theme. Also more SEO services company information can be found here if you are looking to invest in SEO services for your Blog. SEO is very important for a new blog as it allows you to bring in an audience, whether it is to create sales of merch or bring in new sponsership deals. This is why choosing a great SEO company is so important for the success of your Blog.
Ahalogy is a great tool for busy bloggers…. well really all bloggers that want to grow their brand on Pinterest. It allows you to schedule out your own pins, and pins from others on Pinterest. They use fancy algorithms to schedule pins during times of increased traffic so you will reach more people. They also give you access to other great content to pin, and statistics on how your pins have done. This in turn helps you increase your pinterest traffic and increase your followers. I have seen a great increase in Pinterest followers and traffic since starting Ahalogy. Apply today, it's free!
Canon Rebel: Another splurge that paid off big time was purchasing my Canon T4i. Some of my old photos make me cringe compared to what they are now. They are still not perfect, but I'm learning to use my camera more and more. Don't have the money to spend? You can find older models like the Canon EOS Rebel T3i
for much cheaper. I just use the standard lens kits my camera came with. Recently, I borrowed a 50 mm lens from my neighbor to try it out before purchasing my own. Apparently this is the lens to go with if you have a food blog. FYI you can write off expenses that you use for blogging, like a camera, on your taxes.
PicMonkey is a great tool for photo editing! It's like a super easy version of Photoshop. I've used it for years and they are constantly making it better, easier to use, and creating new tools. This last year I upgraded to the Royal version and have loved all of the pretty fonts it came with. I use PicMonkey not only to edit photos, but also create graphics and my social media buttons.
There you have it folks… My favorite tools to grow your blog! I will be updating this list with new tools I'm using periodically. What kinds of tools do you use? I would love to hear about them!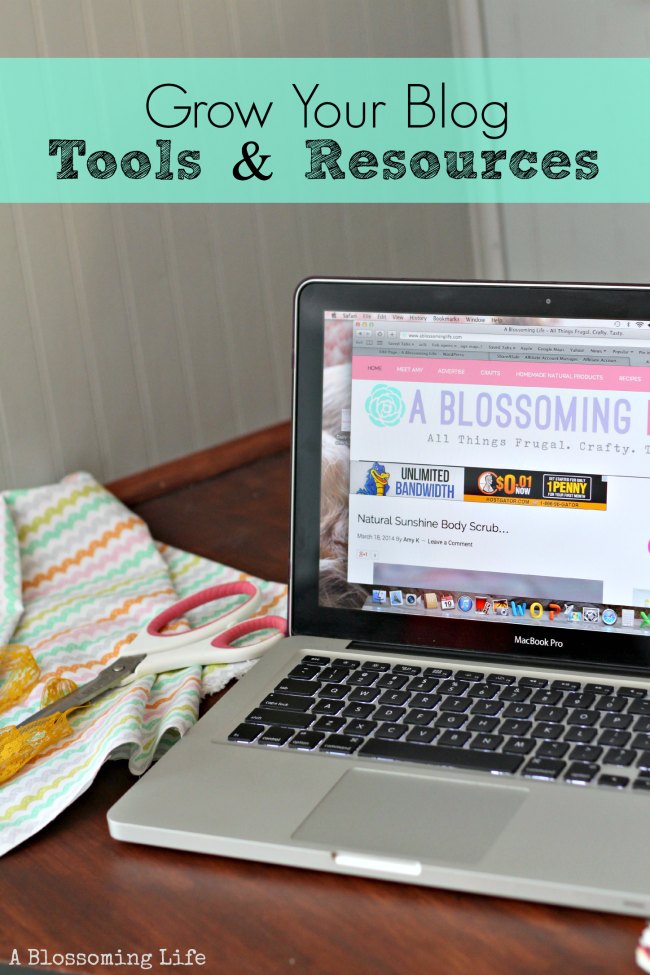 This post contains affiliate links. These are all products I use and love!