Natural Sunshine Body Scrub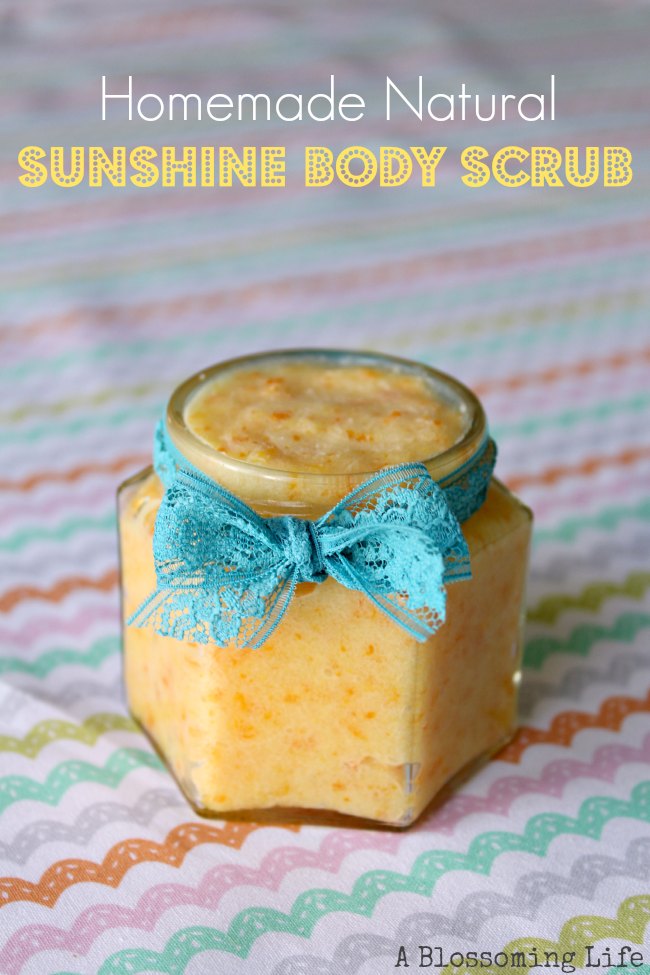 Saturday, we had a glimpse of glorious spring! It was 71 degrees, sunny, and I spent the a good part of the day pulling weeds in the garden with my mother-in-law! If you would have told me 10 years ago that I would excited to pull weeds and garden I probably would have thought you were nutty! But give me some warm weather and sunshine and I'm your girl!
With the thought of spring in mind, I whipped up this super easy body scrub. This scrub includes nourishing ingredients like coconut and almond oils, plus the citrus helps reduce sun spots and makes this scrub smell delicious. Your hands will be feeling soft and moisturized!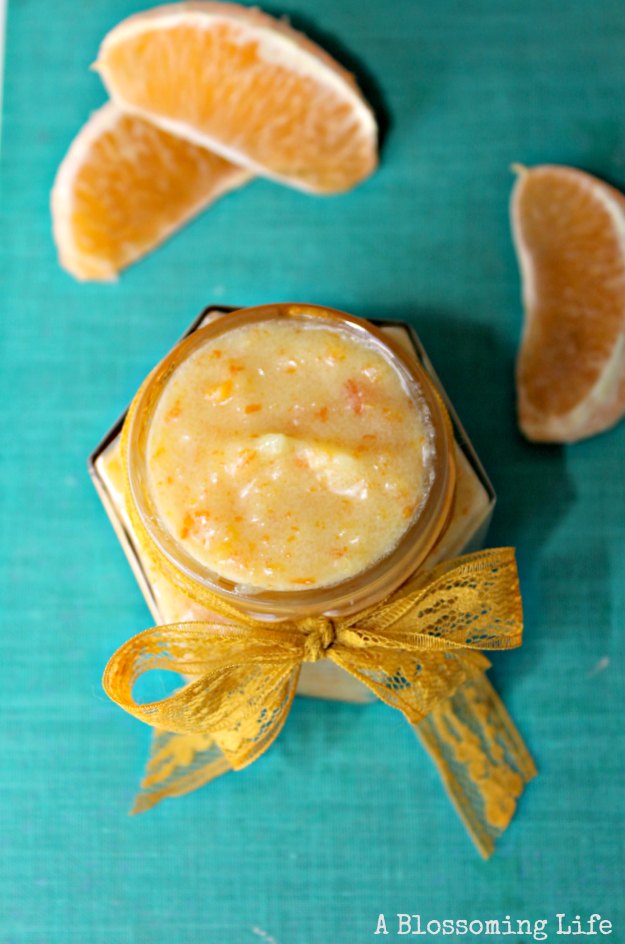 Homemade Natural Sunshine Scrub
Ingredients:
Directions: Wash and peel one small orange. In a blender or food processor, combine ingredients and blend well until the orange has been pulverized into tiny pieces. Store in a jar. Use it for yourself or wrap it in a bow and give it as a gift!
To use: Apply to dry or dampened hand, legs, feet, etc. Massage in for a few minutes and gently rinse off with warm water.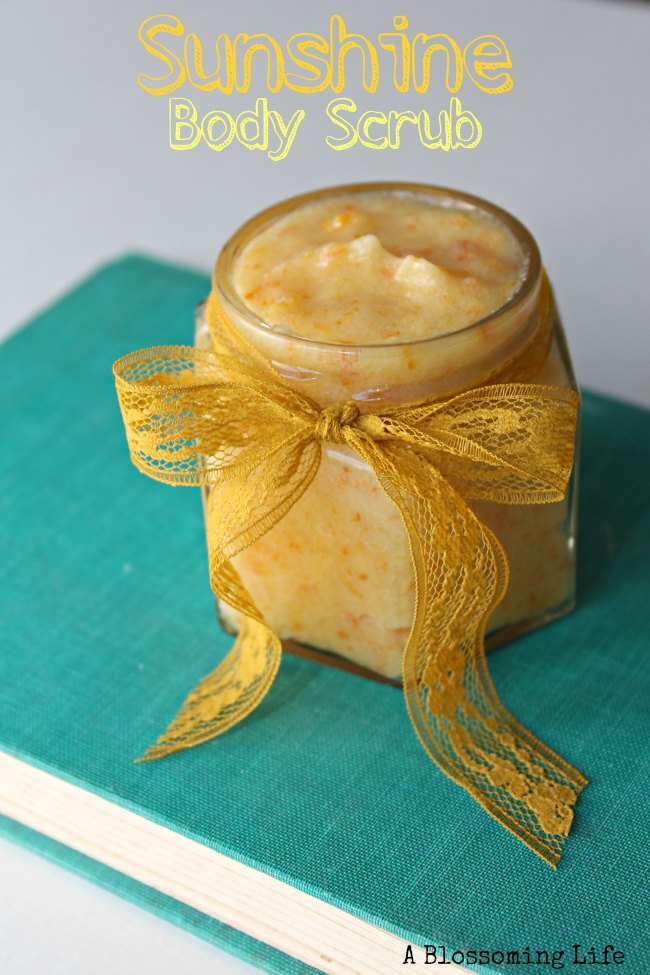 What is your favorite part about spring?
Click here for more Natural Skincare Products!
This post contains affiliate links. Affiliate links helps support my blogging
I party here…