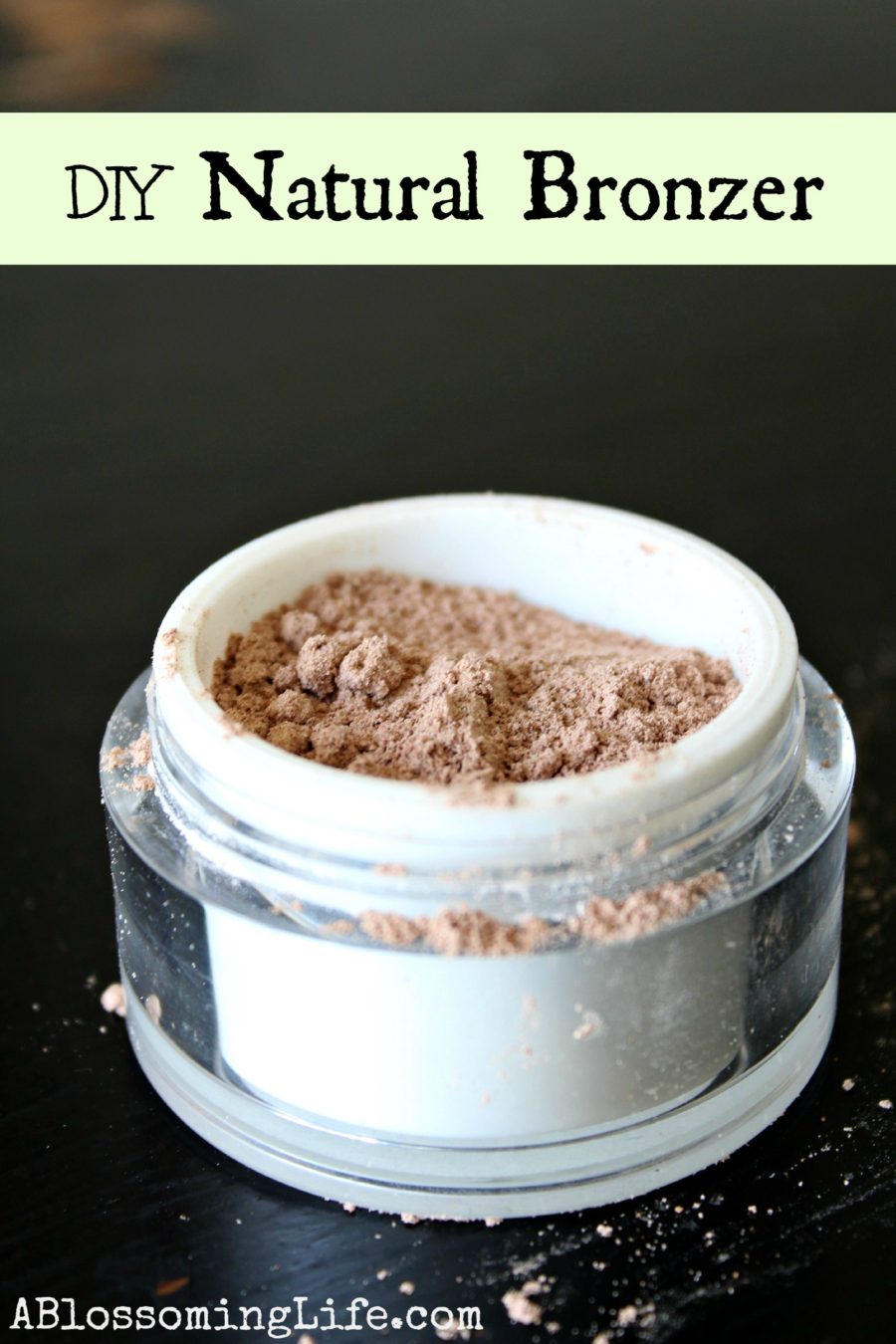 Wooo hooo! Another post in the Homemade Makeup Series! This week, we are talking about bronzer! I haven't used bronzer in a very long time! I never felt comfortable wearing it, because I am so pasty pale that it made me look more orange than tan. I like to joke and say that I am so pale, I am blue (you know because you can see my veins.. I think I'm funny…). It took me a really long time to embrace my skin. I used to tan a lot when I was in high school, even though I don't really tan well. I get blotchy and turn other colors besides tan. But, of course, I wanted to look tan since that was "in". Since I got married, I really began to love the skin God gave me. I stopped tanning (even tanning outside) and learned to embrace my pale, beautiful skin.
So, why am I going back to using bronzer? Well, for one – you ladies! I know there are a ton of people that do use bronzer, and I want to give you a natural, inexpensive alternative! And plus, it's summer, and I want a little glow myself!
DIY Homemade Bronzer
Ingredients:
Directions: Start with 1 Tbs of cornstarch or arrowroot powder, and then mix in small amounts of the other ingredients.
Makeup is kind of tricky because we all have such different colors of skin. So, what works for me may not work for you, and you may have to adjust your recipe!
So, here is the recipe for me:
1 Tbs organic cornstarch
2 tsp cocoa powder
1/4 tsp beet powder
1 tsp cinnamon
This recipe is super easy and frugal! You can feel good about what you are putting on your skin!
Just in case you missed it…
I party here…