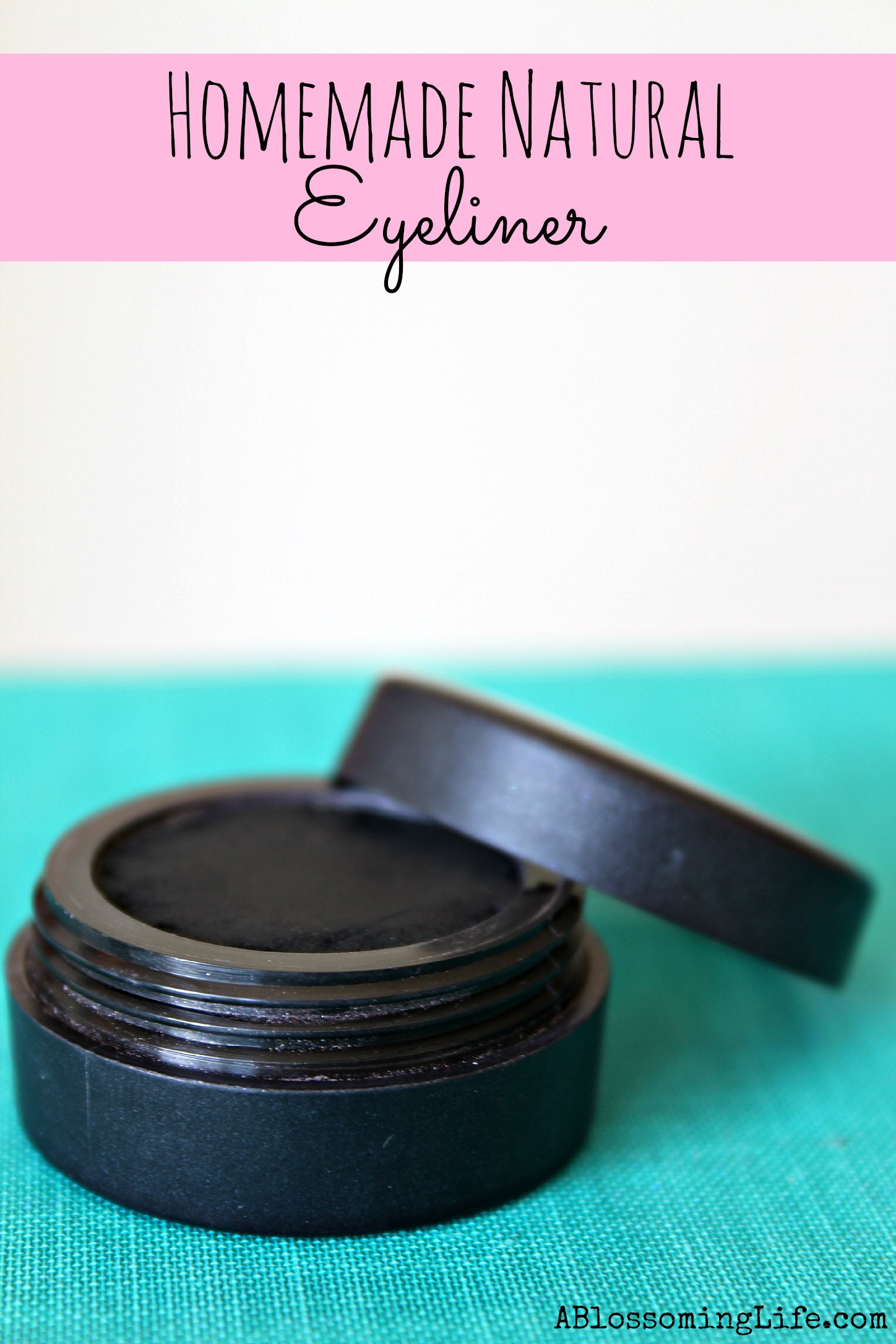 I'm loving this makeup series! For one, I get to share with y'all natural and frugal makeup recipes. Secondly, I am so encouraged by everyone and your excitement about the recipes! So thank you!
This week I want to share with you how to make super simple eyeliner which you can also use at a smokey black eyeshadow!! It's just two ingredients! I tested a few different versions of this.. I tried adding in a little coconut oil and aloe vera gel, just coconut oil, or just aloe. The version I'm going to share with you worked the best and stayed on the longest without getting sweaty and moving.
Homemade Super Simple Natural Eyeliner (& Eyeshadow)
Ingredients:
Directions: In a small container place 4 capsule of activated charcoal. Add a 2 drops of water and stir, continue to add water a drop or two at a time and stir until the charcoal starts to clump. Slowly add the mixture to an empty and clean eyeshadow tin and press down with your fingers until smooth. This next step is totally optional, but to make it smoother on top I took a large spoon and rubbed it against the top pressing down. I really only did this to take a nicer picture :).
Easier version: You could also just leave the charcoal loose and dip your damp brush in it. If you're using it as eyeshadow make sure to tap off the extra charcoal well.
To use: Take a small brush like this one, dampen brush with water, wipe across pressed charcoal or dip into the loose charcoal, and use as you would normal eyeliner pencil! Of course try not to get it in your eyes! From experience, I would apply the eyeliner before you put contacts in your eyes.
For color variation: try cocoa powder for brown (I haven't thoroughly tested this). For gray just use less activated charcoal.
Super easy and it works!
Just in case you missed it…
This post contains affiliate links. Affiliate links help support A Blossoming Life at no extra cost to you.