5 Ways to Create an Inexpensive Gallery Wall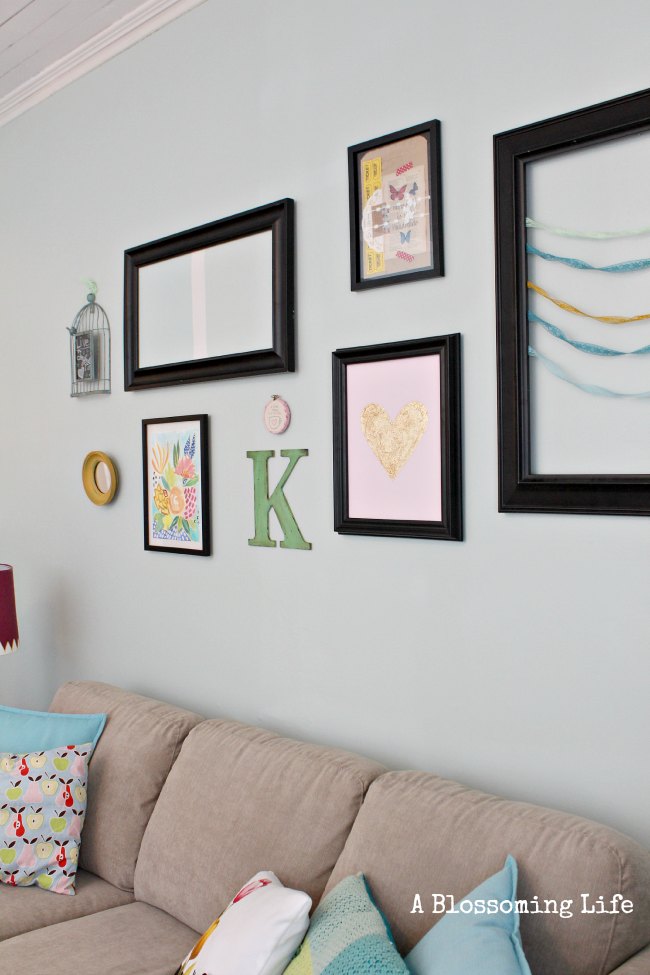 We almost have one room complete! It's only been uhhh 3.5 months.. Last weekend, Jordan came over to help me hang this gallery beautiful wall. It's always nice to have an extra set of eyes and hands to help. Especially, if that friend is good at visualizing. AKA your "Jordan". I can't wait to show you the rest of the room once its complete. and brag about my amazing couch! Now I just have to finish it
How to Create an Inexpensive Gallery Wall
Use items you already have: This easy gallery wall was created mostly with things I already had. Like the DIY Gold Leaf Heart Art, the painted K, most of the frames, and that random two colored square painting. Funny side note: people ask me if that painting is a mirror a lot. It is actually the canvas I used to pick out the colors for the living room ha. Using the two sample paints we picked out, I painted big squares of each side of the canvas. My hubby things it's kind of weird so I may change it eventually.
Purchase small things on sale: The only items I bought recently was that small mustard mirror for $5 and a $5 frame from Hobby Lobby.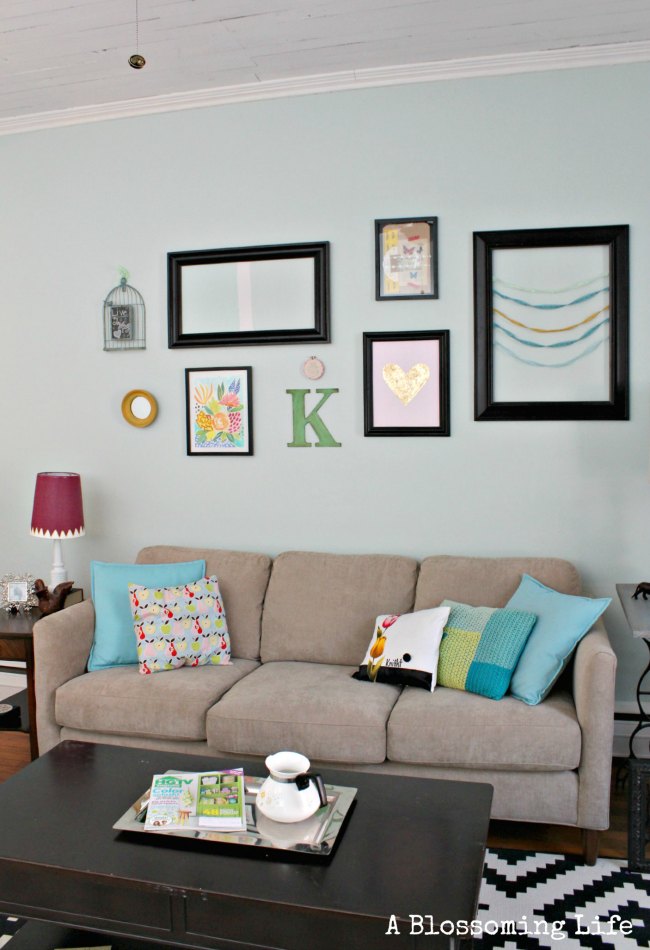 Collect items over time: I wanted a cohesive/simple theme to please my hubby, (he compromised with the "crazy" patterned rug, so I compromised with a simple gallery wall) and went with all black frames. I purchased most of my frames overtime on super clearance at Hobby Lobby.
Get creative: Jordan came up with the cute idea to hang lace ribbon on the frame. I love how it turned out! It pulled all the colors together, it's simple, and it adds texture! The lace ribbon was an estate sale find! They wanted $10 for a box and I got them for 25 cents for 5 colors. The picture above the gold leaf heart was the packaging of a gift (more on that in a bit).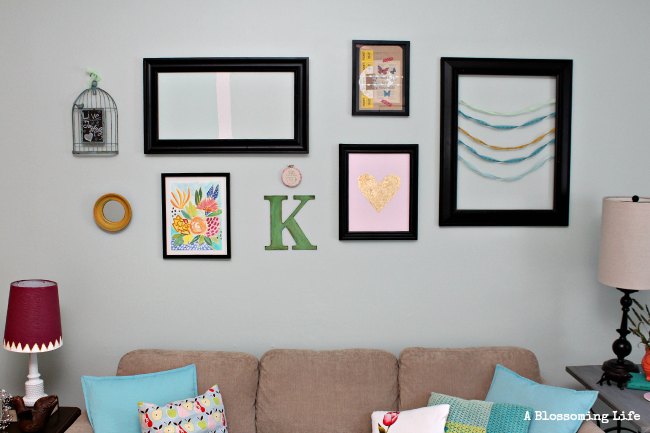 Use items given to you: Many of the other items were gifts: my friend Katie gave me the little embroidery hoop, and it came in super cute packaging which I framed and hung above the heart, another friend made me the anthropology inspired art, and lastly that bird cage photo frame my mom gave me.
It feels so nice for a house to finally be coming together. The first big change was getting rid of our gross smelly old couch and getting this beautiful new Flexsteel couch from the Furniture King! I will share more about this couch next week… fingers crossed!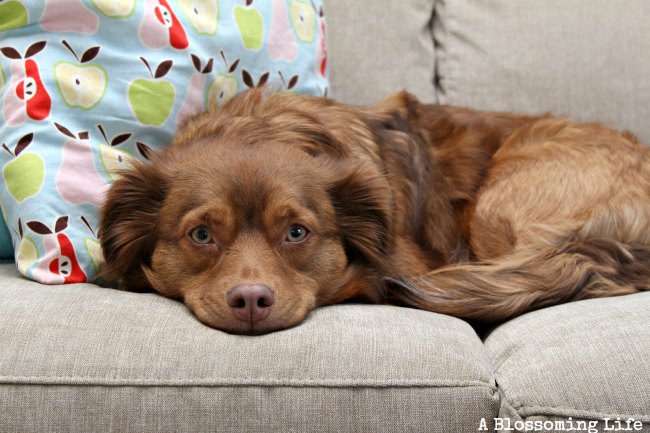 See even Olive loves the amazing couch!