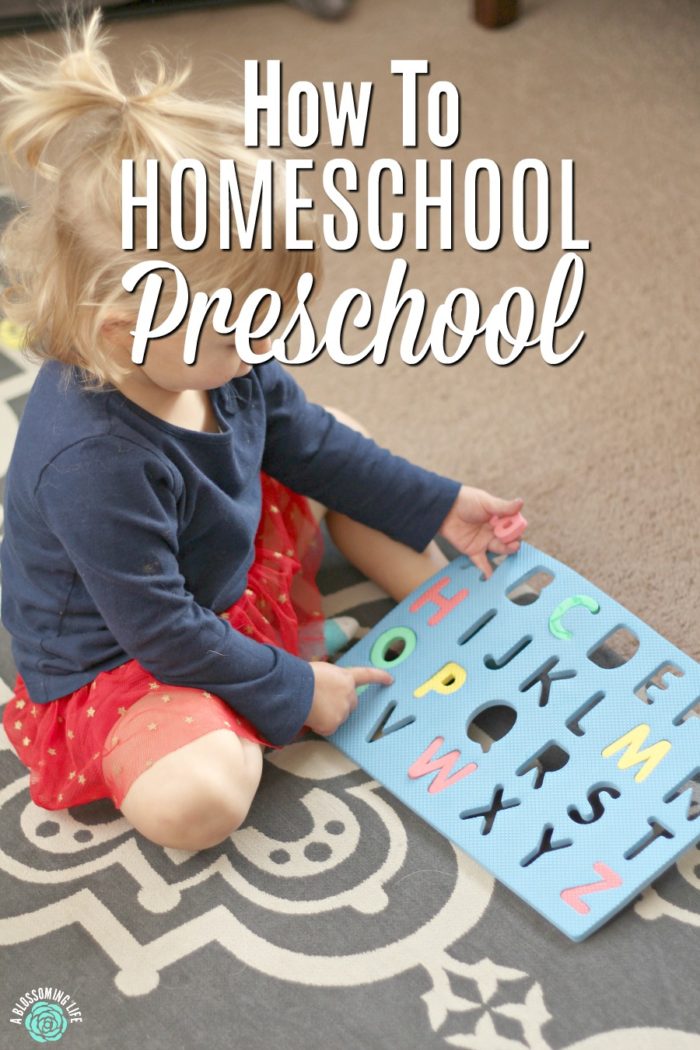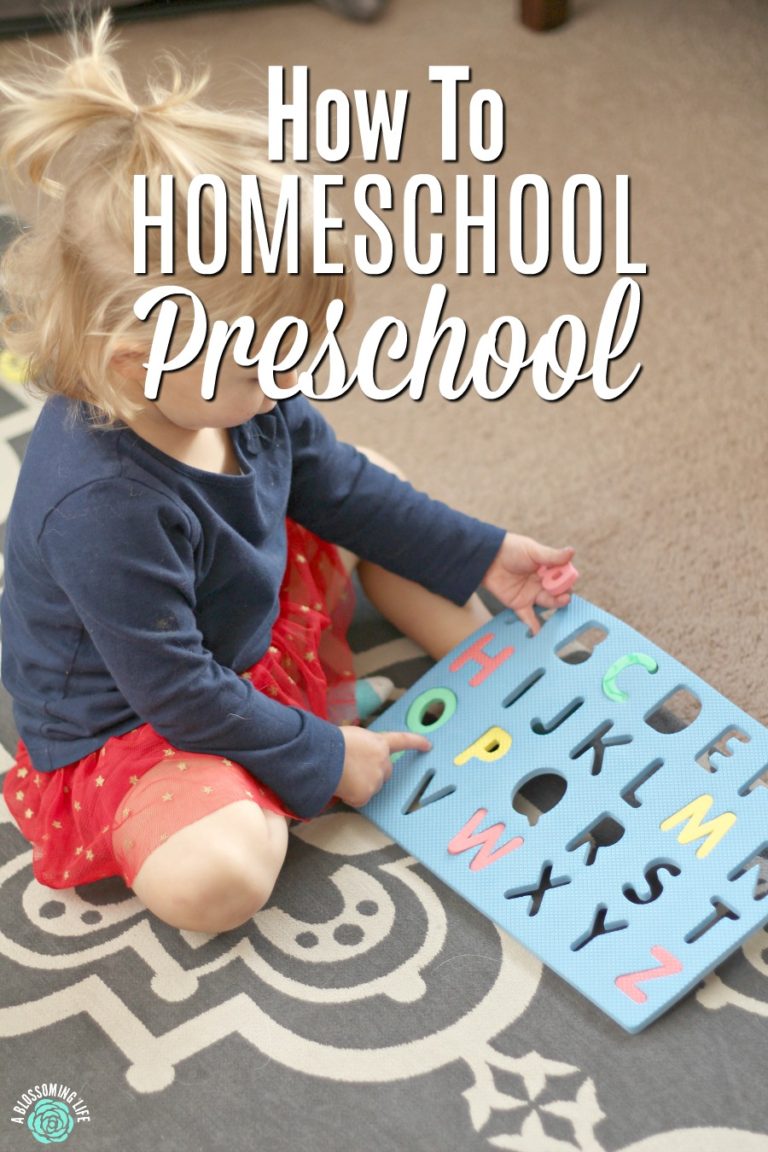 To homeschool preschool or not to homeschool preschool, that is the question.
Many people believe you don't really need to do a specific homeschool preschool curriculum and that children will just learn things on their own. But, I like – or should I say need – structure and to have a plan. I'm a free spirit, and since having kids, I've realized how much more productive I am with a little structure in my life. It makes me a much more sane person. Most kids start preschool around three to four years. We started after August was around 2 and a half years, because she seemed ready and really interested in learning. She gets really excited about learning the ABC's and is trying to write them too (it's no where near close, but hey she is trying). Every child is different.
Back to school. Our plan is to eventually homeschool our kids, so why not start with preschool? I feel like it is a good prep for our family as we transition year by year into real homeschooling. There are lots of kits and programs you can purchase for preschool, but I don't want to spend a ton of money, especially on preschool.
Many of these things just naturally happen throughout the day. In my weekly calendar, I like to write out a few goals per day to make sure we hit that learning objective. For instance, I'll just write under Monday "letters, #s, colors." Tuesday might be "library, Bible, shapes." Wednesday, "shapes, colors, #s, music. And so on. Many times we hit letters just by our everyday reading books.
Things To Teach In Preschool Years
Here is a great list from Leap Frog of what kids should learn before kindergarten.
These are things we are focusing on during the preschool years.
Language: All the letters and their sounds. Start learning to read and write. They should be able to write their names before kindergarten.
Math: Learning to count – up to 100 by the time of kindergarten, shapes, colors, time, temperature, days of the week/months, height, weight, and some basic math skills (basic addition and subtraction).
Chores: I believe children should be a helpful part of the family unit, and learning to help out around the house fulfills this. So, we start teaching simple chores at an early age. August helps feed the dogs and brings plates to the kitchen.
Play: Lots of fun learning happens during play, including outdoor play, nature walks, character building, etc.
Character building: This includes being patient and respectful, learning to obey, be kind, having a good attitude, following instructions, and being helpful. This just happens with everyday life.
What does homeschool preschool look like in our house?
We read a lot, do crafts, play educational games and puzzles, and we play a lot. We spread out 30-60 minutes of educational time during the whole day. Most of the time, you probably wouldn't know we are doing school. August usually doesn't. It's just having fun with an educational purpose. She really enjoys learning and asks to play certain games or do school herself.
Reading: We read lots of books, between 5-10 books per day. This happens before nap time, bed time, and usually a story or two from the Beginner's Bible at breakfast. Reading with children helps them become readers themselves, plus a million other benefits like quality time spent together, language development, and reading skills.
Story time and hangout at the library: We do this at least once a week. She enjoys story time (includes reading and singing songs), and then afterwards, August plays, colors, and looks at books with other children while I find new books for the week.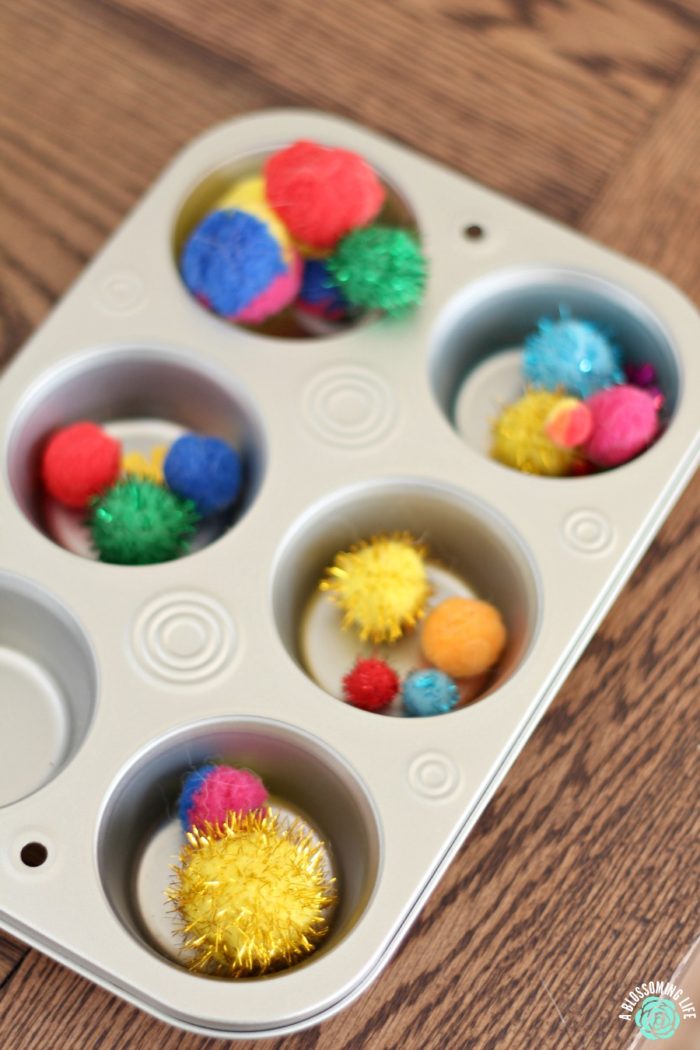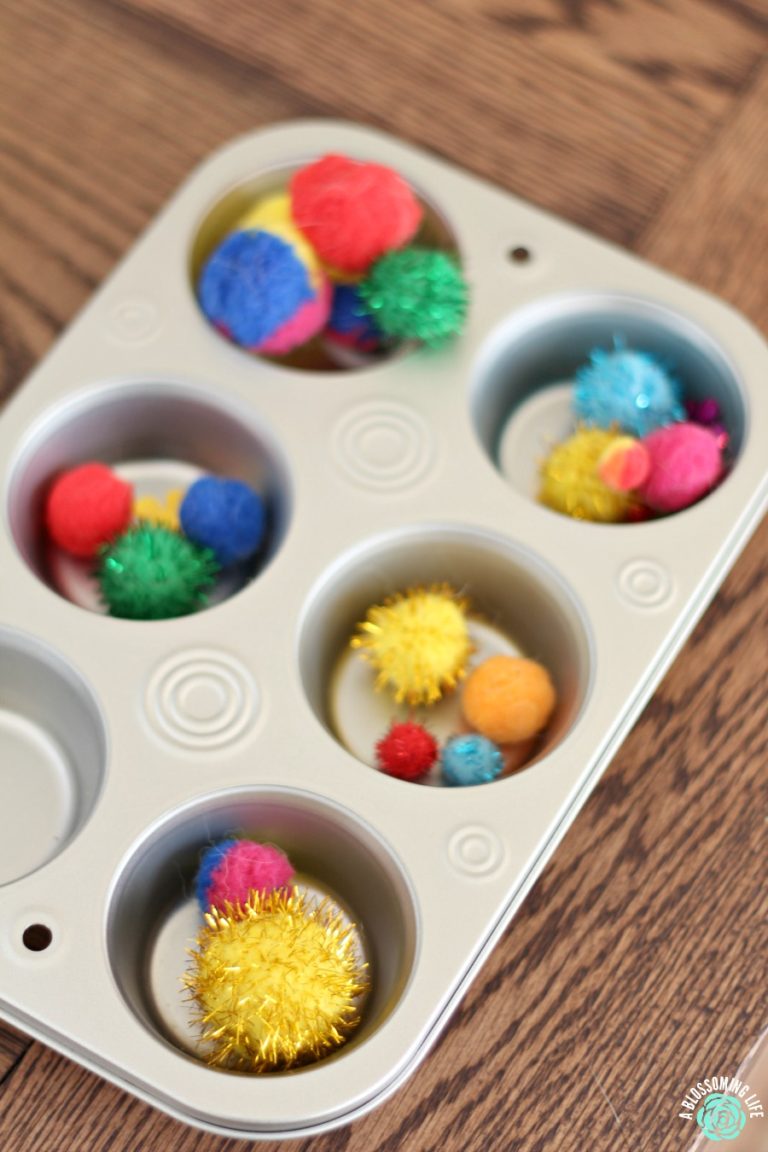 Sorting game with cheap muffin tin from Dollar General and craft balls. We talk about colors and size.
Crafts/Colors: We talk about colors and shapes. I love to set her up with a craft while I'm trying to get food prepared or finish up cleaning. You can also do crafts using letters. The Dollar Store also has great educational coloring books. We play with play dough, make puzzles, glue things, and color lots and lots of pictures. Easy Peasy (see below) has great educational coloring pages for preschoolers. We also picked up some inexpensive muffin tins and craft balls at the Dollar Store to play sorting games.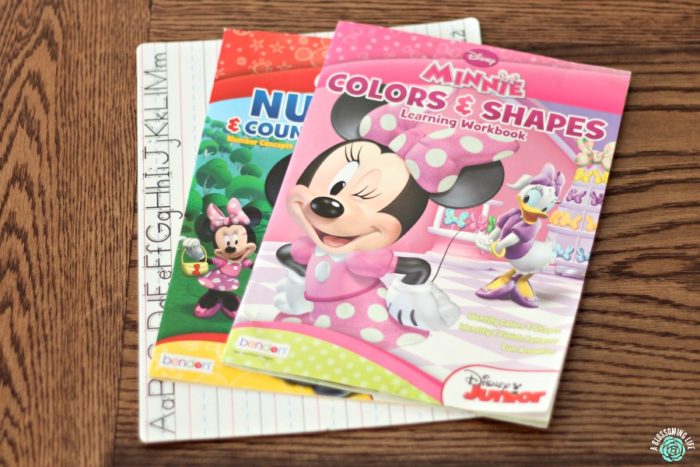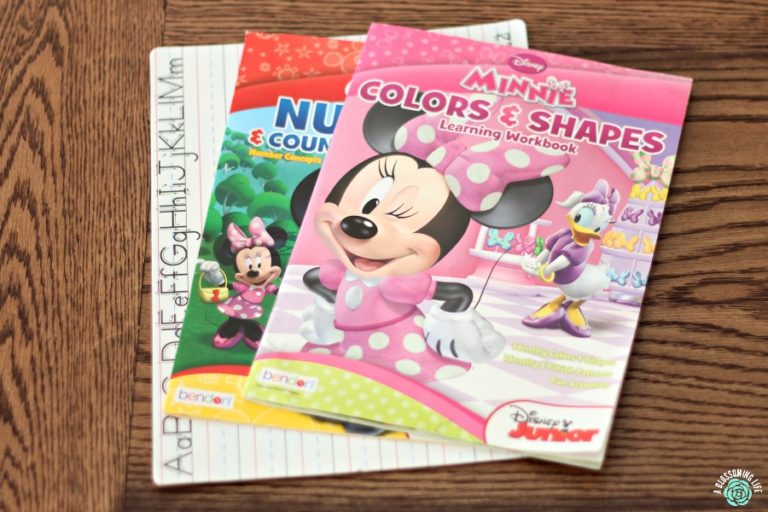 Letters: Read books that go through the alphabet. These are August favorite books. She asks to read them daily and loves learning her letters. Our favorite alphabet books are Eating the Alphabet by Lois Ehlert, and Dr. Seuss's ABC. Also, she loves the letter games on Startfall.com. Some mornings the first thing out of her mouth before "hi momma" is "can I play my letters game on the computer?" How can one say no?
Numbers: Throughout the day we count things: how many bananas are we buying, cards do we have, balls, pipe cleaners, etc. We also like to look at books that have numbers and counting in them.
Play time: Most of our day focuses on play. Kids do a lot of their learning by just playing with you, their friends, and by themselves. We usually meet up with friends a few times a week. Plus lots of play at local parks or the indoor park during the winter. Get that energy out, socialization, and learning to share with others. Win, win.
Field trips: We are always trying to find fun things to do that don't cost an arm and a leg. Luckily, we live in an amazing place that is close to a few cities with lots of fun things. We like to visit the ocean, go hiking, go to the aquarium, the zoo, local farms, etc.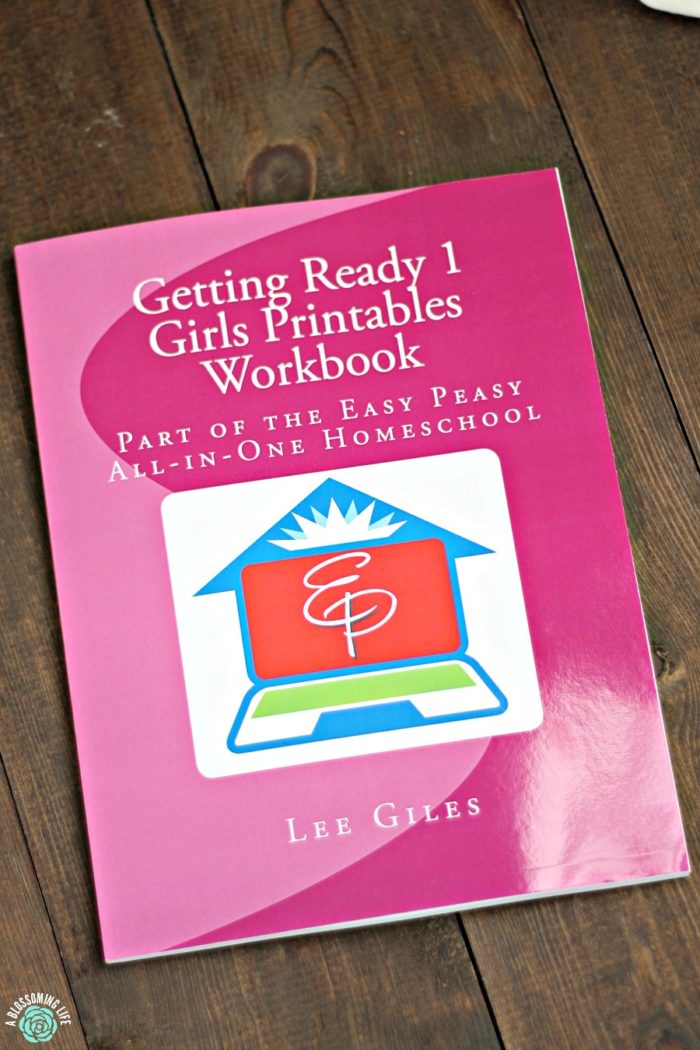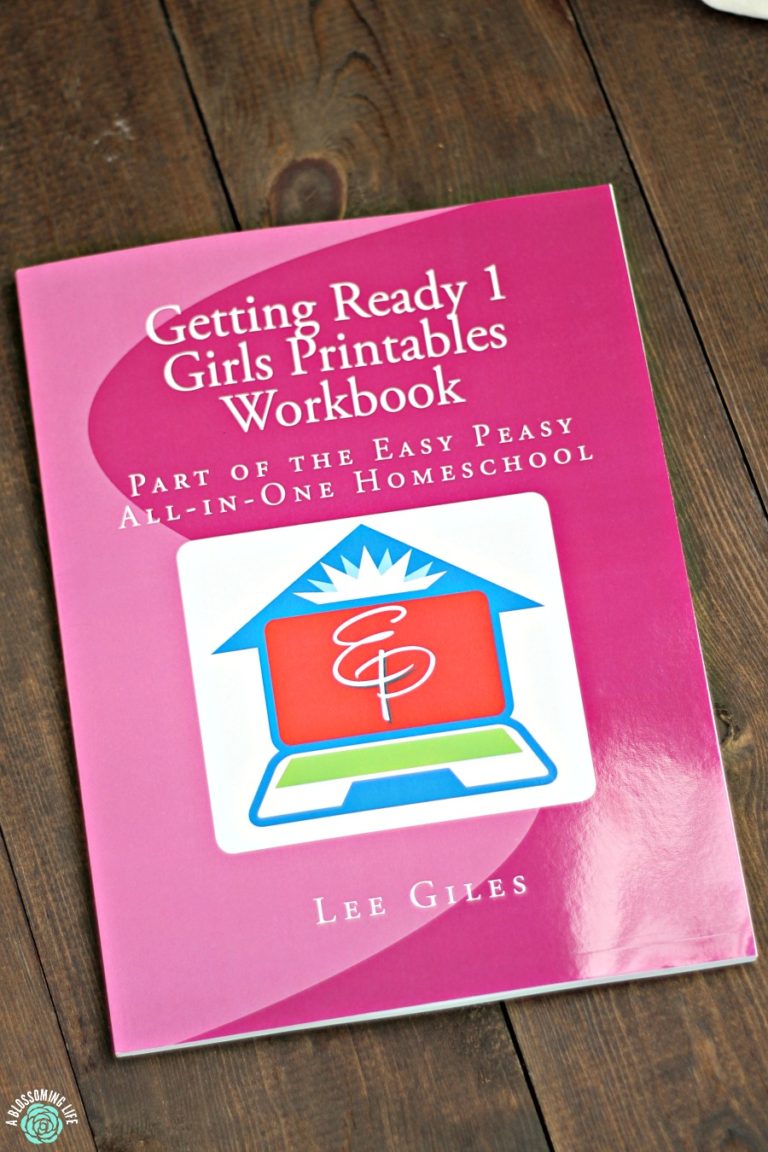 We recently found Easy Peasy program, it's a free online curriculum from preschool through high school that we have been really enjoying. You can also purchase many of the workbooks (the way I prefer). We've been going through Getting Ready 1 (Girl's
version, but there is also a boy's
version) and then Getting Ready 2 is the next step which is there version of kindergarten.
Did you do homeschool preschool or send your kids to preschool? Whatever your situation, I would love to know your experience!
This post contains affiliate links. Affiliate links helps support A Blossoming Life at no extra cost to you.