Kitchen Island Redo & Kitchen Tour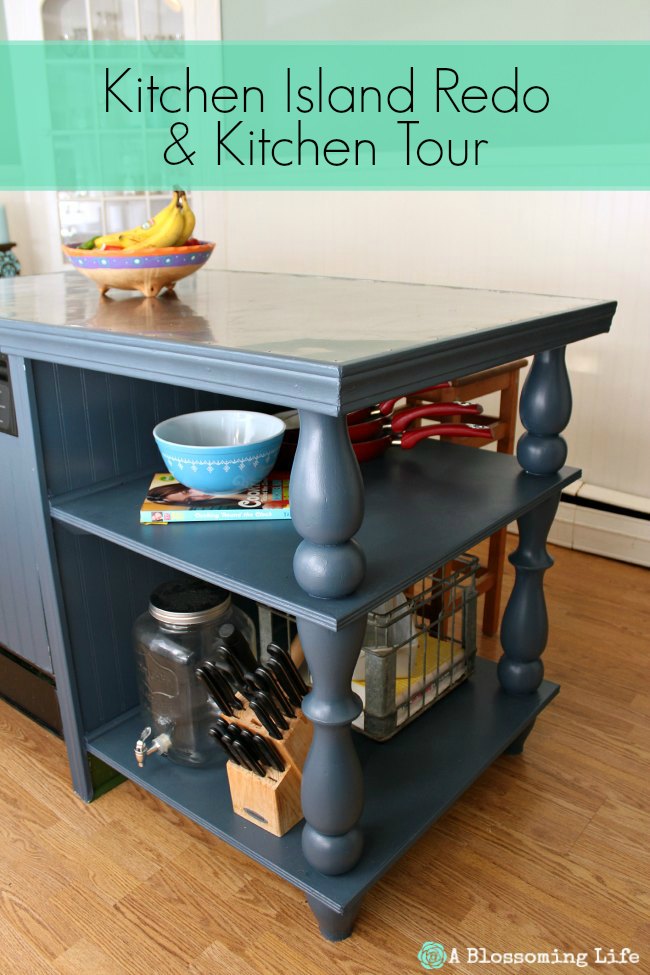 So back in November we moved into our wonderful 1925 house and I shared with y'all the before pictures of each room. Well I have barely shown you any pictures of what the house looks like now that we have moved in. Partly do to the fact I'm never 100% satisfied with how it looks or there is just one more thing I want to add. But today is a special day because I bring to you pictures of what the kitchen looks like now.
Here's the before…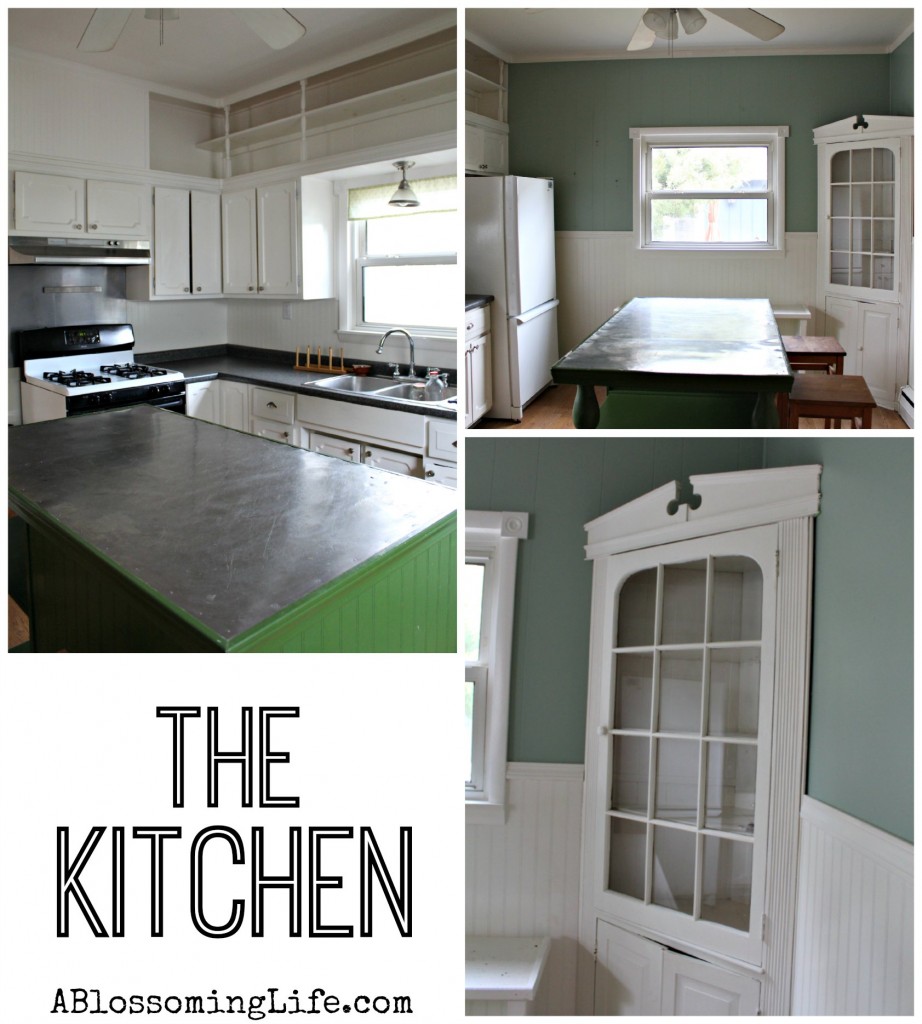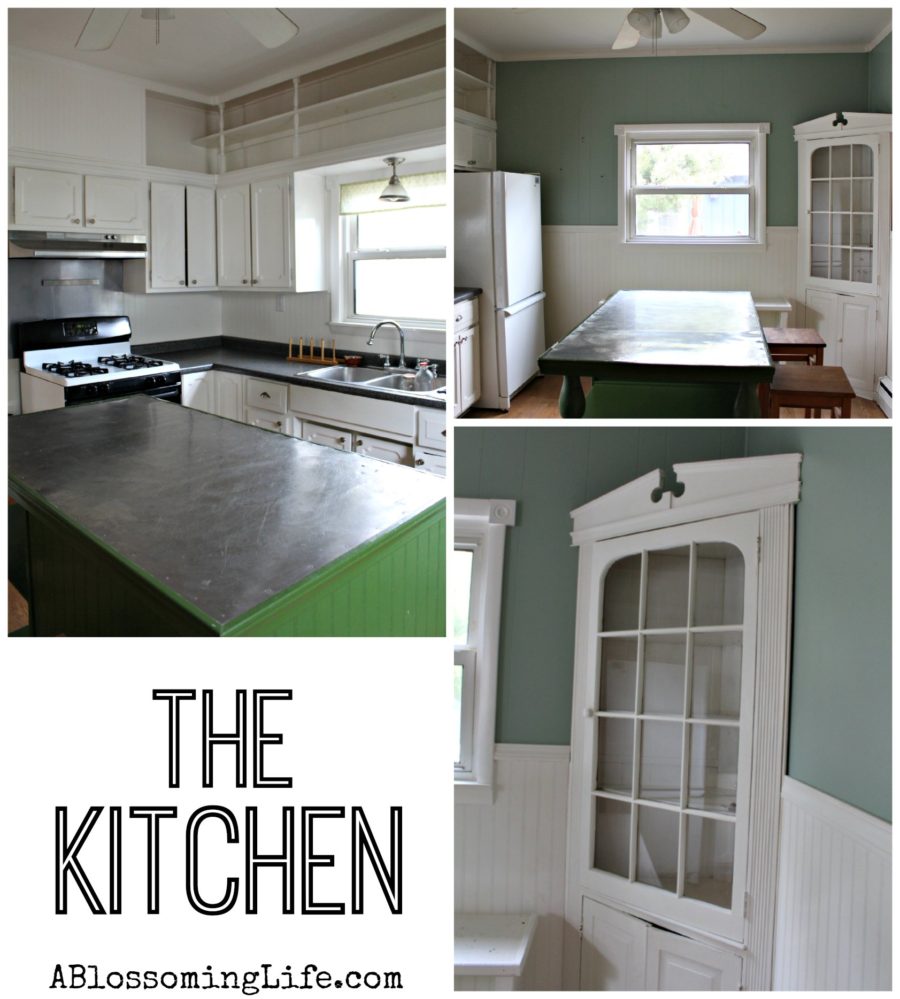 I got into the redo spirit last weekend. We finally were having our porch redone and it inspired me to redo the kitchen island and coffee table. The kitchen island was a kelly green color and I really wanted to paint it navy blue. Well the color chosen was no where near navy so we had to head back to Home Depot and have them custom remake a dark blue. They were super nice in trying to work with me. I always feel like a crazy person when issues like that come up. But the employee was more than willing to put up with me! I really like the way it turned out. It's not perfectly dark dark navy, but it is a very pretty color.
And the after..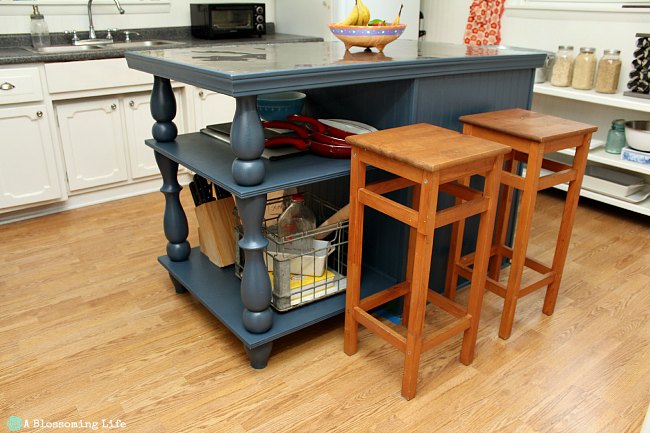 Just in case your interested in what the rest of the kitchen looks like now…
What do y'all think? I definitely still have some learning to do when it comes to styling accessories! But it just feels so nice to finally be done with it and not looking at chipping paint anymore!