Whole30 Update: Week 4! THE END!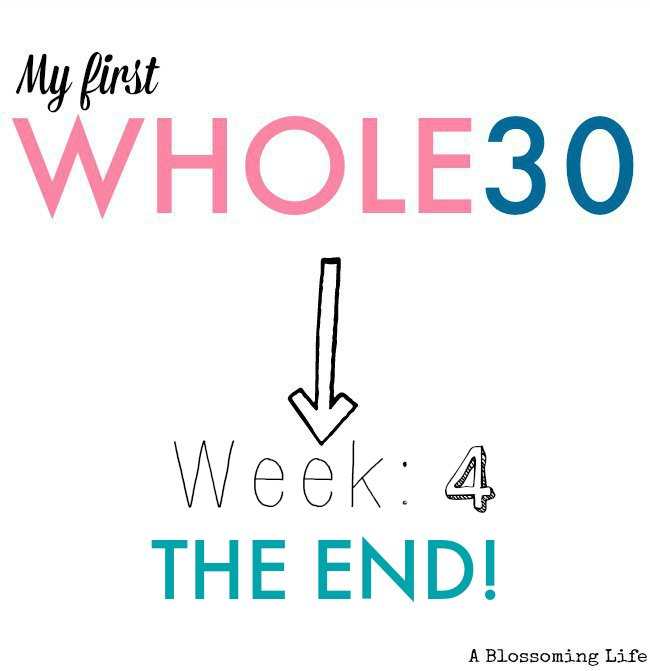 It's finally the end of my first Whole30! Woooo hoo (Happy happy dance)! This last week brought on some different challenges. We went to Chicago for Memorial Day weekend to visit family. It was really fun and super fun (insert sarcasm) to explain to everyone what we could and couldn't eat, why we couldn't eat it, and try to explain the point of the diet. Blah! Our families were really understandable, bought us some food we could eat, and the hubs and I went to Trader Joe's again to stock up on some yummy food.
We also went to a party with a bunch of my relatives, which was not as hard as I thought it would've been. We brought some chicken, sweet potatoes, and Chocolate Coconut Cashew Bites to eat making it way easier to stick to our diet. I pretty much hoarded the veggie tray because I was starving before dinner was served.
Things that were helpful this week were…
Explaining to our parents what we could eat and emailing the Whole30 approved grocery list.
Being prepared and bringing our own food with to the party.
Crockpot meals! I made a pork roast overnight in the crock pot and we ate off of it for lunch and dinner for days.
Knowing I only had a few days left really helped me not give into my normal ways of eating when I'm at home. Which is eating a lot or sugary food. When people would ask me "you're really not going to eat any of that?" I would say "Nope I only have a few days left I'm not going to mess up now!"
Benefits from my Whole30
Way more of energy
No more crashes mid afternoon
Better sleep (sleeping through the night without waking up hungry at 2 AM)
Clearer skin
Decreased eczema
Hormone balance
Gained will power to not just eat something because it's in front of me.
I lost 4 pounds (I really wasn't trying to lose weight)
Defeated sugar cravings
My season allergy symptoms (sneezing, asthma, itchy/watery eyes, all that stuff) have pretty much disappeared!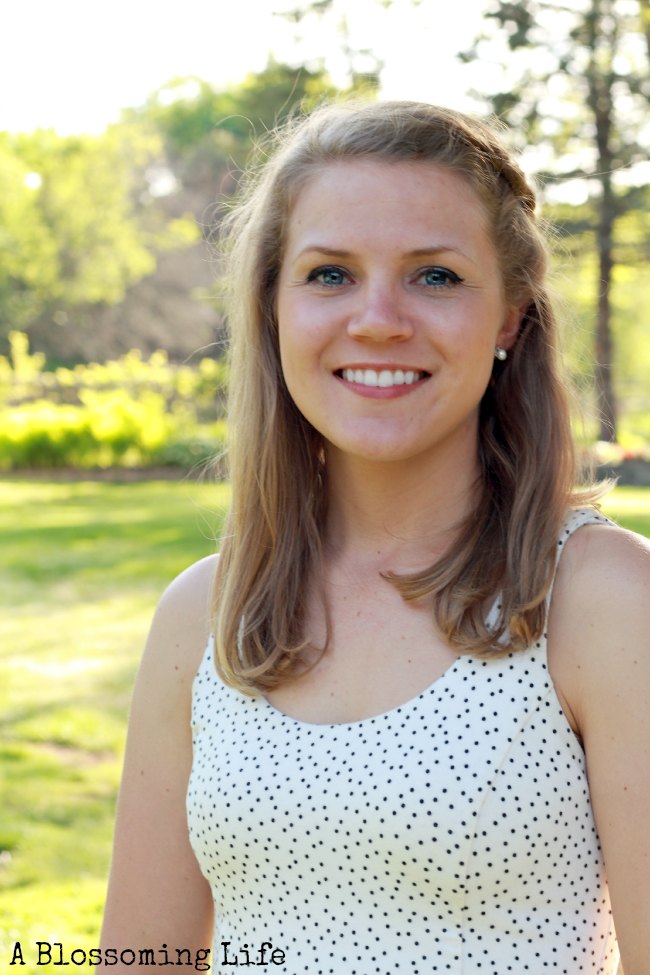 Confession: I usually touch up all of my photos by pretty much erasing all of my acne! No erasing on this photo because my face is so much clearer!
Where will I go from here?
So now that the 30 days is over what am I going to do? I would love to stuff my face full of ice cream in front of my hubby who still has 2 days left bahahha.. But I won't! I'm going to slowly reintroduce foods and see how they affect me like Whole30 suggests. It would be kind of silly to do the whole thing and then the first day eat tons of foods, feel terrible, not know which ones caused it, and then be back at square one.
My hubby started decreasing his medications to see if the diet has helped heal his gut. Then when we start to reintroduce foods we will be able to determine better which ones cause him problems and which ones don't.
I plan to continue to eat a lot like during Whole30, but introduce some foods I love like fresh milk, gluten free grains, and occasionally splurge on not so healthy foods (I have homemade cookies in the freezer…). We were pretty healthy eaters before but I just feel so much better now and my skin is so much clearer. My mom told me to continue to eat like this forever because my skin looked so good!
On another Whole30 note….
Can I vent to you guys a little bit? I've been slightly annoyed during this whole process because of the negativism towards our diet. Instead of people being positive and applauding us for taking control of our health and trying to heal something my hubby has been dealing with for 10 years, people act like we are starving ourselves and will die by the end, like I'm toturing my hubby and forcing him to do this, or they will state something like "I could never give up my blah blah blah." It's 30 days people! 30 freaking days!
Personally, I would rather give up some of my favorite foods for 30 days (and possibly beyond) than deal with a chronic condition for the rest of my life. Maybe that's just me though… It's kind of sad that our society would rather take some pills to get a "quick fix" rather than try to take their health into their own hands. But that is the life we live today.
On a more positive note. I'm very thankful and happy to have finally taken the plunge to do my first Whole30! The benefits definitely outweigh the hardships during the last 30 days. It's been fun to get my funk back in the kitchen and try lots of new recipes. Hopefully you will be seeing a lot more healthy recipes here! Here is a little fun photo my sister-in-law took over the weekend.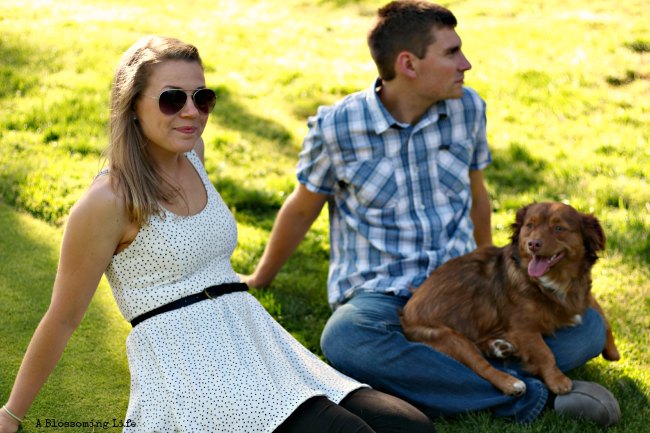 Have you done Whole30? What benefits did you see?