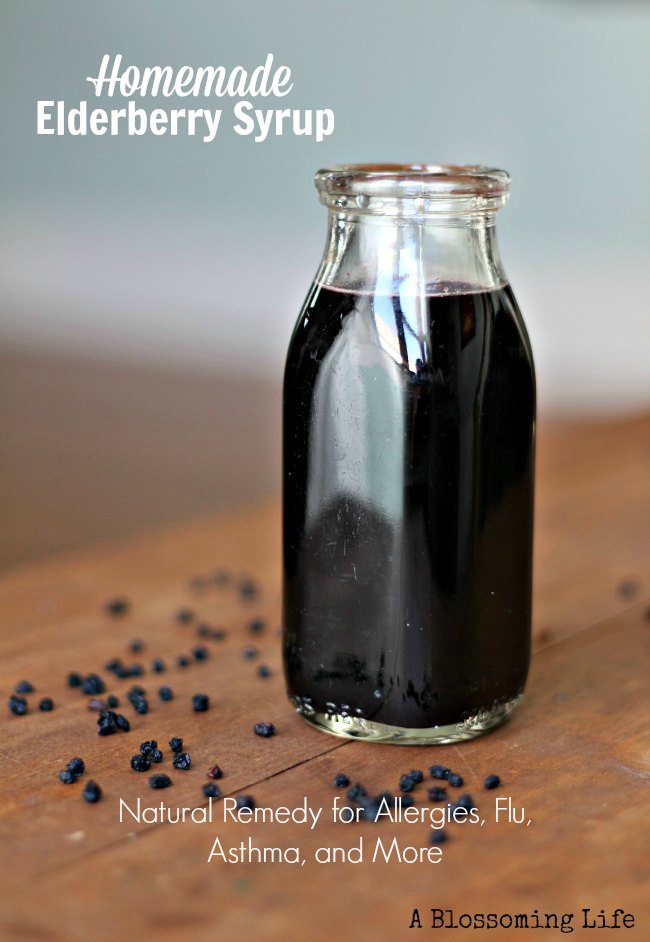 I have terrible allergies and asthma, which always leads to me getting sick. I actually went to the allergist recently to find out what I was allergic to, and they told me if there was a prize for being the most allergic, I would win. Sad, right?
You may remember a post I did a little while back about a natural allergy relief drink. Well, this one is very similar, but has another added benefit – elderberries. My friend, Jordan, from LilyWhite. designs, told me about elderberries. A lady from her church told her about how her daughter had bronchitis, and doctors kept giving her prescriptions, but they weren't working. She tried this concoction, and it went away.
Benefits of Elderberries
Helps prevent the flu
Full of antioxidants
Helps treat the flu, bronchitis, colds, viral and bacterial infections. (Use as a cold/flu medicine)
Can help treat asthma and allergies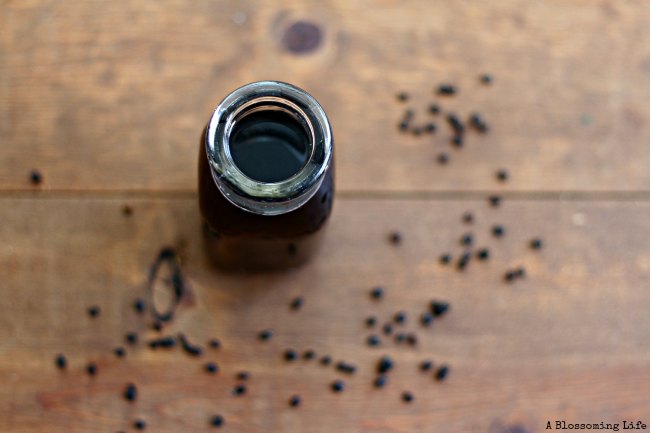 Elderberry Syrup
Ingredients:
1/2 cup dried (I use this kind)

3 cups water
1 cup local or raw honey (I chose local to get the allergy relief benefits)
2/3 cup Organic Raw Apple Cider Vinegar
Directions:
Fill a pot with water and dried elderberries. Bring to a boil and let boil for 30 minutes. Take off heat and mash elderberries up well (I used a potato masher). Strain out the liquid into a separate bowl using cheese cloth, a coffee filter, or something similar. Once strained, add honey to the elderberry liquid and stir well. Then, add apple cider vinegar. Place in a jar and put in the fridge for up to 6 months.
To use:
Adults: 1 Tbs a day. During an illness you can take this every few hours.
Children: 1 tsp a day.
You can take this straight or mix it with some water.
If you're using this as a flu/cold medicine, you can take the same dose, but every hour instead of just once a day.
This did not cost me very much to make. It was maybe $7 dollars for a large batch, and it makes me feel better that I am not taking a bunch of chemicals. I know exactly what is in it! I would love to hear of any other herbal treatments you take when you are sick!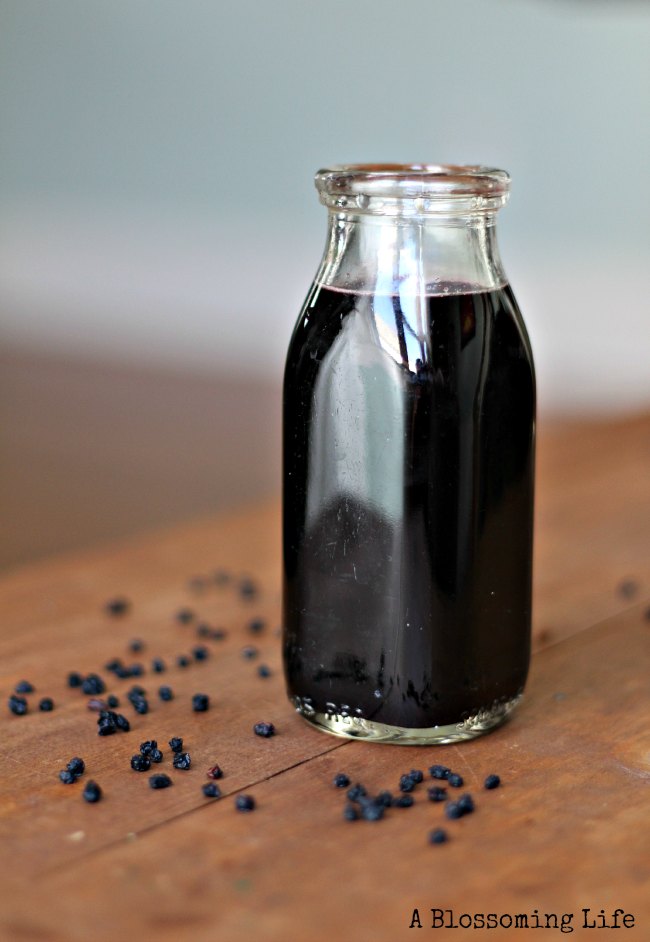 This post contains affiliate links to help support A Blossoming Life at no extra cost to you.