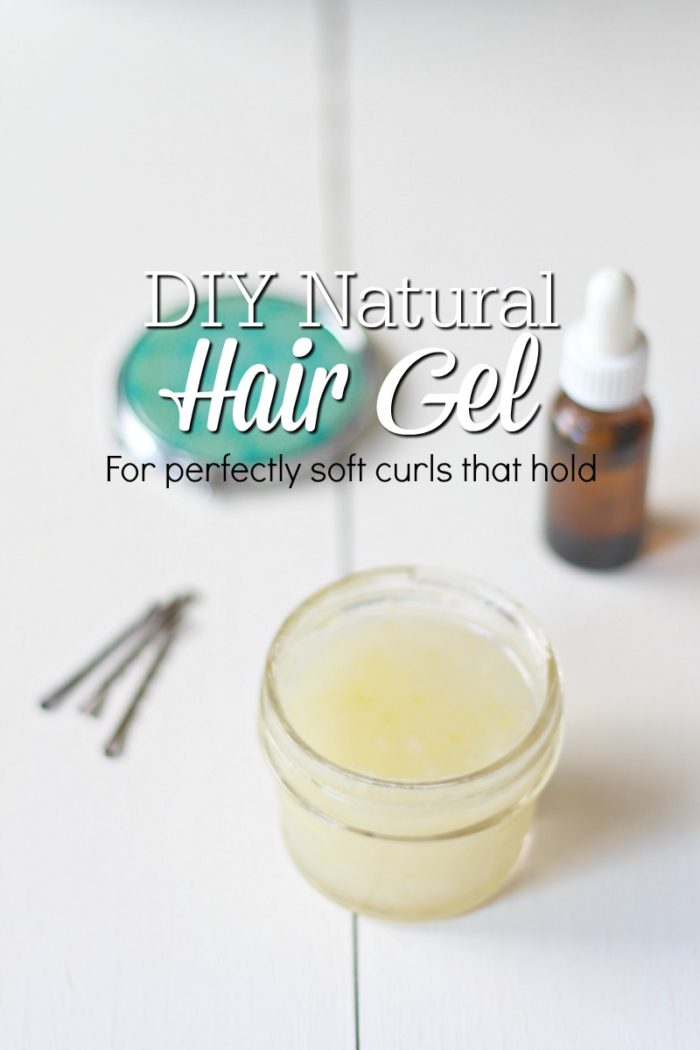 This DIY natural hair gel may be my favorite homemade natural beauty product of all time! This hair gel gives you soft, beautiful curls that hold, without weighing your hair down. Have I ever told you that my hair is insane? Most of the time, I just throw it in a bun because that is the only way to sensibly deal with its craziness. In high school, my friend gave me the nickname Mufasa – yes, like the character from Lion King – because I have a crazy mane. I don't have the nice kind of natural curls either. Not even close. It's more of a frizzy mess. Without some type of styling product, like this DIY hair gel, my hair would look like this….
Ahhh. Put it away. What was I thinking showing that to you? Gosh. Pardon me. In all seriousness, my hair just needs some extra love, and unfortunately, most commercial products are chock-full of harmful chemicals. So, I decided to make my own and share it with you. It's really simple and only contains four ingredients you might even have in your pantry. Water, aloe vera gel, olive oil, and gelatin. Now, with this homemade hair gel, my curls look like this.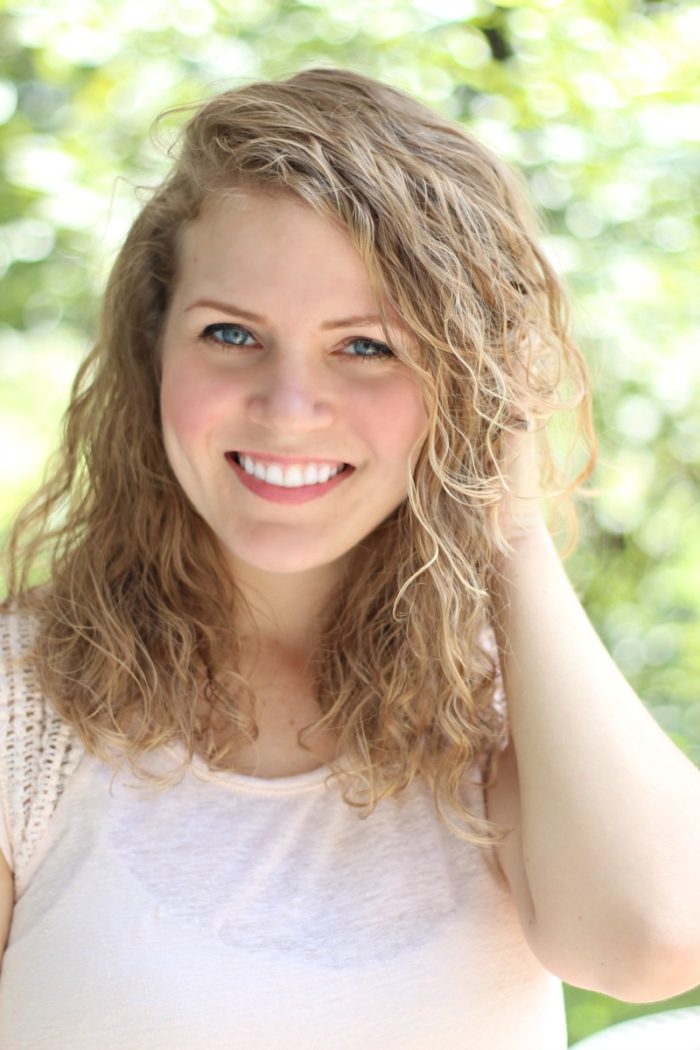 Ahh… much better. Soft, bouncy curls that hold together. Plus, this homemade hair gel tames that crazy frizz. I also paired the DIY hair gel with my homemade anti-frizz serum. This picture was after Libby and I shot our very first video, and I was a hot, sweaty mess. It still looked nice. Lesson learned… wear shorts, not jeans, while filming a baking video.
-DIY Natural Hair Gel-
Ingredients:
3/4 tsp gelatin (I use this kind)
1 tbs of aloe vera (I use this kind)
1/2 cup cool, filtered water
1 tsp of olive oil (like this kind)
5 drops essential oils (optional) peppermint, lavender, rosemary

, etc.
Directions:
Pour water into a small saucepan. Mix in gelatin and aloe until dissolved. Put saucepan over medium-low heat and simmer for 2-3 minutes. Turn off heat and mix in olive oil and essential oils and pour into a glass jar. Place in fridge to cool. I like to stir it occasionally while it cools. Once cooled, mix with fork and smash any big lumps. You can probably run though blender for a smoother product, although I have not tried this personally.
To use:
Place a small amount onto your finger tips and run your fingers through your wet hair from root to tip. Continue applying desired amount throughout hair. If you notice any small gelatin chunks while applying, just smash them with your fingers. Allow to dry. I use very liberally. Pair this with your favorite anti-frizz serum or make your own for extra awesomeness. (Recipe on the blog soon.)
Side note:
This will last about a week on the counter and about 2 weeks in the fridge. It also depends on what essential oils you use.
I tried using coconut oil with this, and although it works, olive oil makes a better product. The coconut oil separates and leaves hard little oil chunks in the hair gel.
Have you ever tried to make your own hair gel?
This post contains affiliate links. Affiliate links help support A Blossoming Life at no extra cost to you.