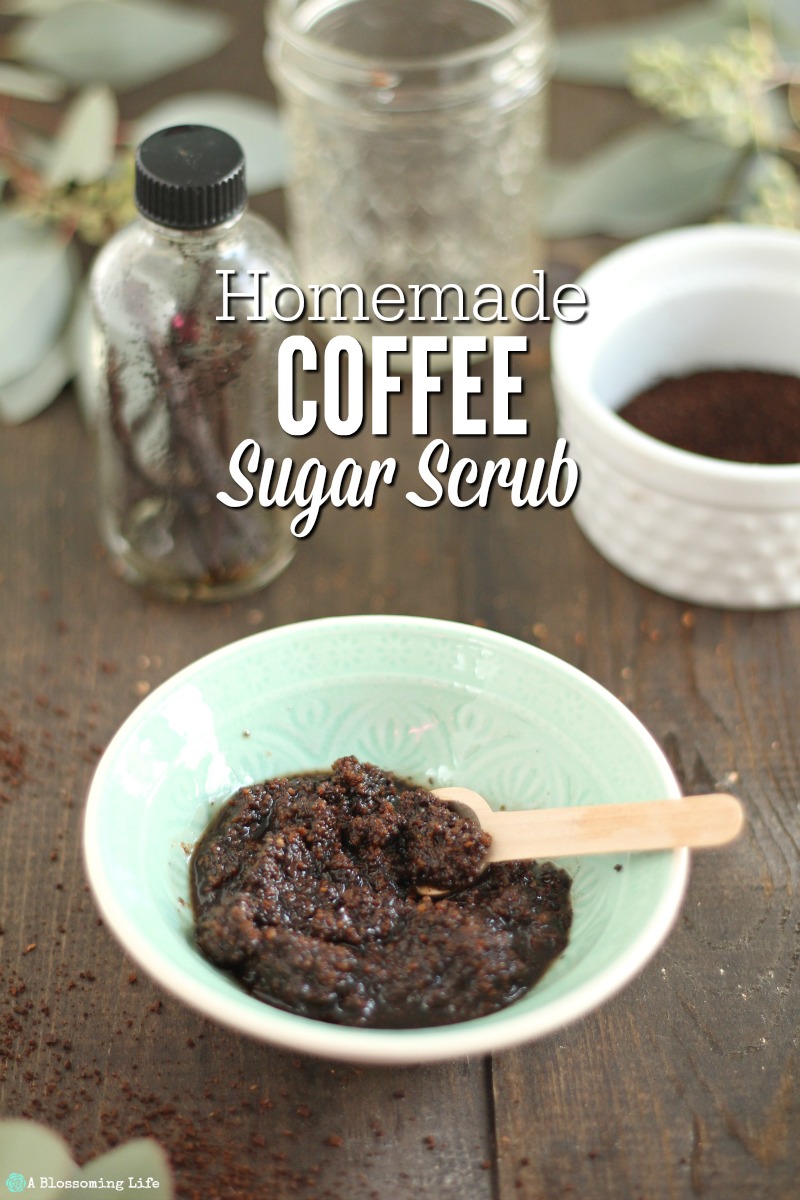 There is just something about having a warm cup of coffee that gets me moving in the morning. I joke with my hubby when he starts talking to me about things that need to get done during the day, I just stop him… point to my cup and remind him that I cannot talk to him without finishing my coffee first. Of course, I chug it and proceed to have a normal functioning conversation. See, I used to be a morning person with tons of energy… until I had a baby. Now, I'm always tired and can never get enough sleep. I guess that is what kids do to you. We love them dearly, anyway.
You know what is almost as good as the delicious creamy coffee that you have with breakfast? The smell of coffee. Mmmm… I love how it takes over the whole car when you bring home a new bag of freshly ground beans. Does anyone else love the smell of coffee? Well, I took those freshly ground beans and turned them into this yummy coffee sugar scrub. Not only does it smell like scrumptious coffee, but it also leaves your skin feeling soft and nourished. Truly, it's the perfect combination. My skin has actually been pretty dry this winter, and this scrub has been a life saver.

Homemade Coffee Sugar Scrub
Ingredients:
Directions:
Mix together and store in a jar.
To use: I like to use it in the shower. After wetting your body with warm water, rub this scrub all over and rinse. The jar will last for one or two months based on your use.
This post contains affiliate links. Affiliate links help support A Blossoming Life at no extra cost to you!