DIY Natural Herbal Hairspray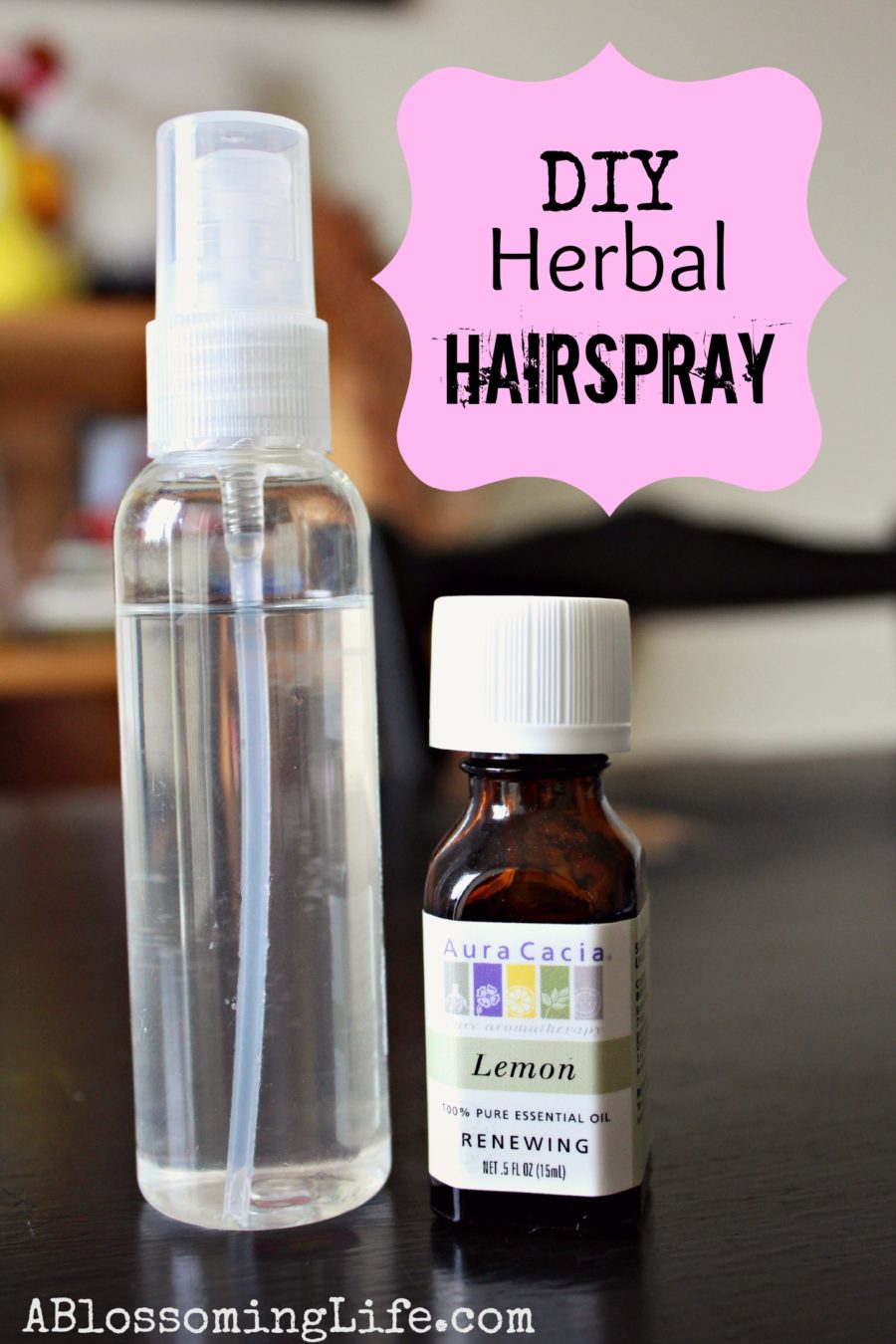 One of the hardest things to do when trying to go all natural is trying to find natural hair care products that don't cost a fortune. Normal hairspray is loaded with chemicals! You can just tell when you spray it and its hard to breath! Am I right? I grew up with a hairspray loving mom (sorry mom for throwing you under the bus 🙂 and I remember her spraying her hair like it was going out of style! You could walk into the room and it was like you were hit with a wall of hairspray! Have I ever told ya'll how much I love my mom! She's the best!
The best part of this hairspray is that it works great! I have been using it for over a year and love it. I especially love that it cost next to nothing (fits it my budget :), is eco-friendly, and helps reduce waste. Plus, it is completely customizable and you can make it smell exactly how you would like! It's so easy and cheap to make that you will never want to go back to the store bought stuff. Here is the super simple recipe:
DIY Natural Herbal Hairspray
1 cup hot water
1 1/2 Tbs sugar (White or Brown)
10-15 drops essential oil (here is a great kit with some of my favorite essential oils)– orange, lemon, mint, rosemary (promotes hair growth), or any essential oil you like. You can use one or blend them. My favorite is lemon or orange.
Fine mist spray bottle
Direction: Dissolve sugar in hot water. Let mixture cool completely and mix in essential oils (if the water is too hot the essential oils may decrease in smell). Fill spray bottle and its ready to use.
To use: Lightly mist over hair, wait 30 seconds to dry, and reapply if needed. Be careful not to over spray and soak your hair. Plus, this stuff is strong and a little goes pretty far.
Side note: People have questioned me whether or not this would attract bugs. From my experience, I have not had any issues with this hairspray attracting bugs! And bugs love me.
Super simple to make, works great, and is all natural. Can it get much better that that? Have you ever tried to make homemade hair care products? What was your experience?
I party here…
This post contains affiliate links. Affiliate links help support A Blossoming Life at no extra cost to you.