Natural DIY Foundation Powder
This natural DIY foundation is a simple, inexpensive recipe, with results that last all day long. Homemade foundation is made with ingredients you probably have in your pantry, and you can create it to make the perfect match to your skin tone. Follow my tips below to make the best natural powder foundation.
To make this recipe, you will need: cornstarch (or arrowroot powder), cocoa powder, cinnamon, ginger, french green clay (optional), and bentonite clay (optional).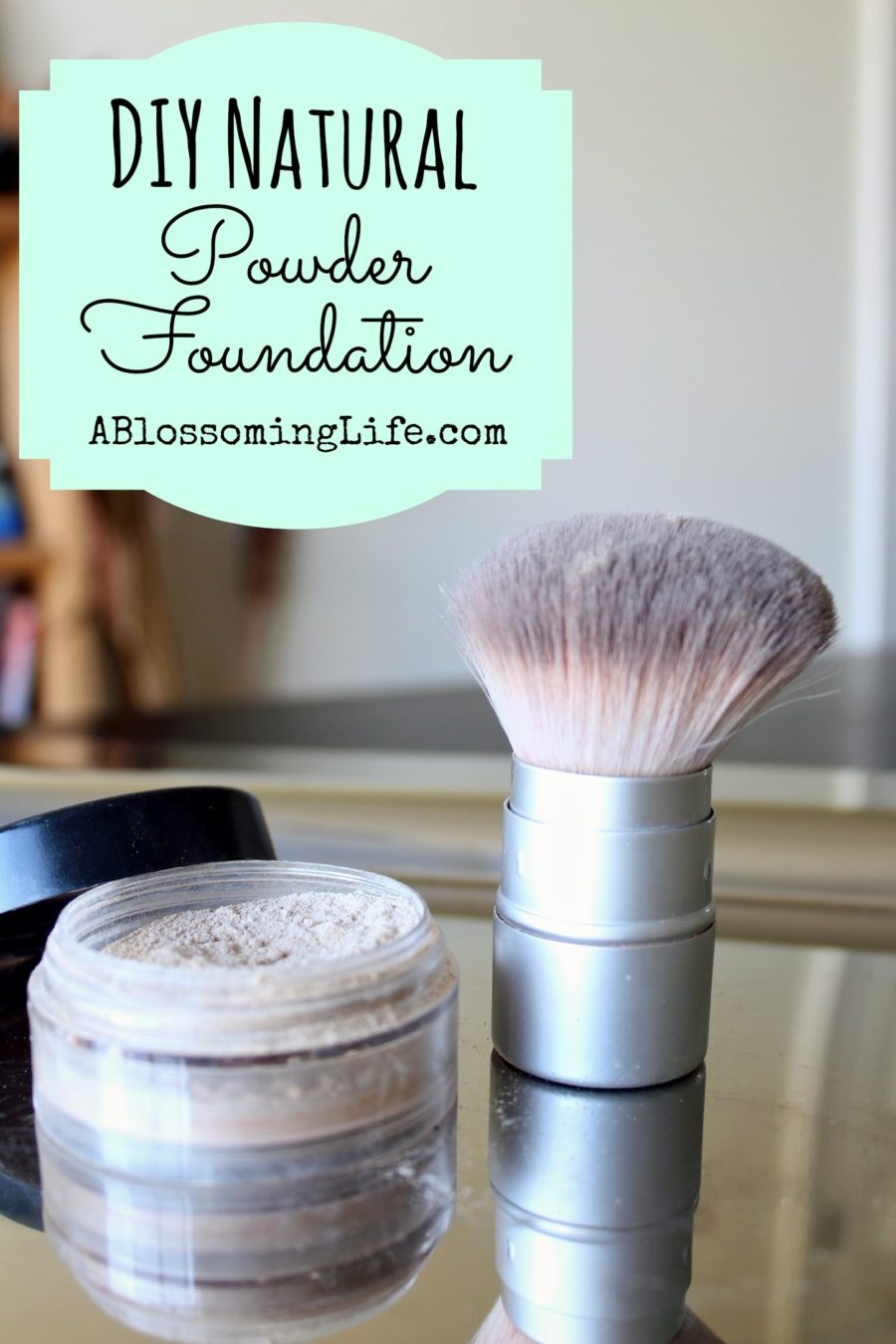 This post was updated January 2019
I'm so excited to be sharing this recipe with y'all today! I have been using this natural DIY foundation for a few years now, and I am loving it! My skin is much clearer, less dry, and I am happy that I know exactly what ingredients I am putting on my face. Plus, it is cheap frugal and all natural. You get to customize it to your own skin color, so it will match perfectly.
This homemade foundation lasts all day, and I don't get that worn, greasy look by the end of the day, like I did when I was using the expensive mineral powder.
To be honest, I've been using this exclusively as a powder foundation since first creating it 6 years ago, and I have gotten pretty lazy with my ingredients. Nowadays, since my complexion has cleared a lot and my skin tone has become more consistent, I've been able to get away with just using cornstarch, cocoa powder, and bentonite clay. You just have to use what works for your skin and skin tone.
What is wrong with conventional powder foundation?
Sometimes they contain nanoparticles. These are super small particles of zinc oxide or titanium dioxide, which help block the sun. The problem isn't necessarily the ingredients, but their size; when they are used as nanoparticles and not non-nanoparticles, they can increase skin's aging, can penetrate the skin, and cause toxicity of the skin (source).
I always like to run any product or makeup through the EWG website to make sure it is safe and has a low score.
When doing a quick search on their site, I found Covergirl had an overall score of 5. It contained parabens, quaternium-15 (which is a formaldehyde releaser), talc (which can be contaminated with asbestos), and a few other not so bad ingredients. But still, I definitely don't want any of those chemicals on my face. Make this foundation instead, and you'll know exactly what you're putting on your skin.
Tips for making homemade foundation:
If you have a lot of red in your skin tone, add french green clay. The green helps counteract the red.
Test the color on the back of your hand, and then go outside in the sunlight to see if it is a good match.
Make homemade foundation in a big batch to save you from constantly making it.
Write down the recipe for the DIY foundation that matches your skin, so you are not always guessing.
The following are affiliate links. We are a participant in the Amazon Services LLC Associates Program, an affiliate advertising program designed to provide a means for us to earn fees by linking to Amazon.com and affiliated sites.
Natural DIY Foundation Ingredients
Ingredients depend on the color of your skin.
Cornstarch (Like this one) or arrowroot powder (Like this one): this is the base of the foundation and it gives you that flawless look!
Cocoa powder (Like this one): darkens and adds richness. I use a little bit of this even though I am super pasty white!
Cinnamon (Like this one): darkens and adds richness
Ginger: if you have yellow pigments in your skin like me
French green clay (Like this one) (optional): this works great for those with more red pigments in the skin. Green cancels red!
Bentonite clay (Like this kind): totally optional, but has great benefits for your skin.
I purchased most of the ingredients at our local co-op (it's like Whole Foods) in the bulk section, but I included links for where you can find the ingredients online.
How To Make DIY Foundation
In a small, nonmetallic bowl, add about 1 Tbs cornstarch.
Depending on the color of your skin, start mixing in small amounts of the other ingredients until you get your perfect match.
To figure out if you matched your skin tone, just dip your finger in the powder, rub on the back of your hand, and go outside to see if it blends. If it doesn't, then add more ingredients and try again.
Place in a clean jar.
To use homemade foundation: Gently tap a foundation brush in loose powder, tap off any extra powder back into the jar, and apply in a circular motion, just like any loose powder foundation.
Side note: don't forget to write down how much of each ingredient that you add, that way you don't have to play as much of a guessing game the next time around. Yes, I may have learned this one the hard way!
Want More Homemade Natural Products? Check these out!
Shea Butter And Aloe Face Cream is my go to.
I use this Dry Shampoo everyday.
This DIY Hair Spray is only 2-3 natural ingredients.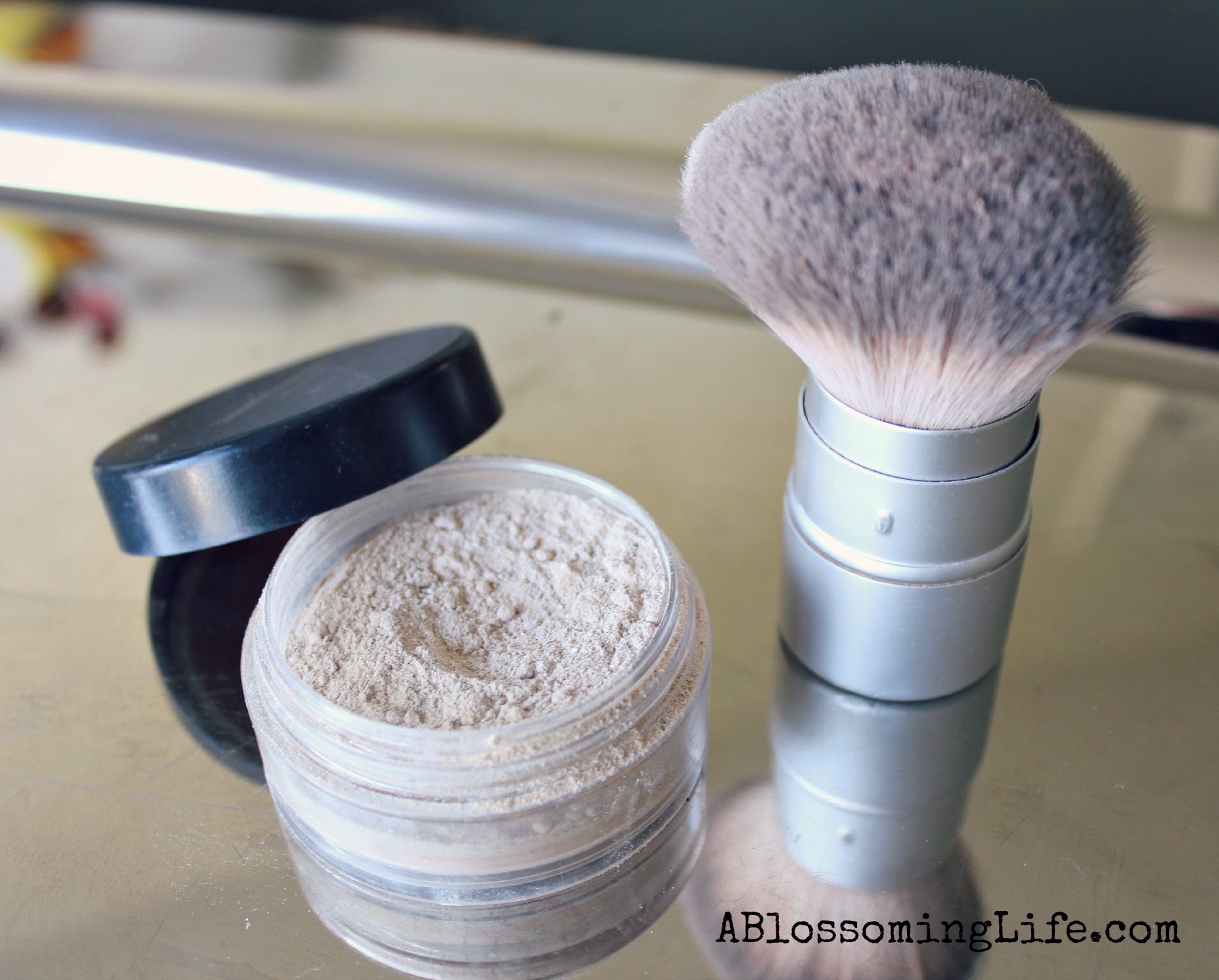 This makes me so excited! I have been wanting to make my own cosmetics for a long time, and I'm finally getting around to it! Just like this Homemade Face and Body Cream that is awesome. In the next few weeks, you will get to see a whole line-up of homemade beauty products that I have been itching to try!
*Links may be affiliate links. Affiliate links help support A Blossoming Life at no extra cost to you.
I party here…