Homemade Disinfecting Wipes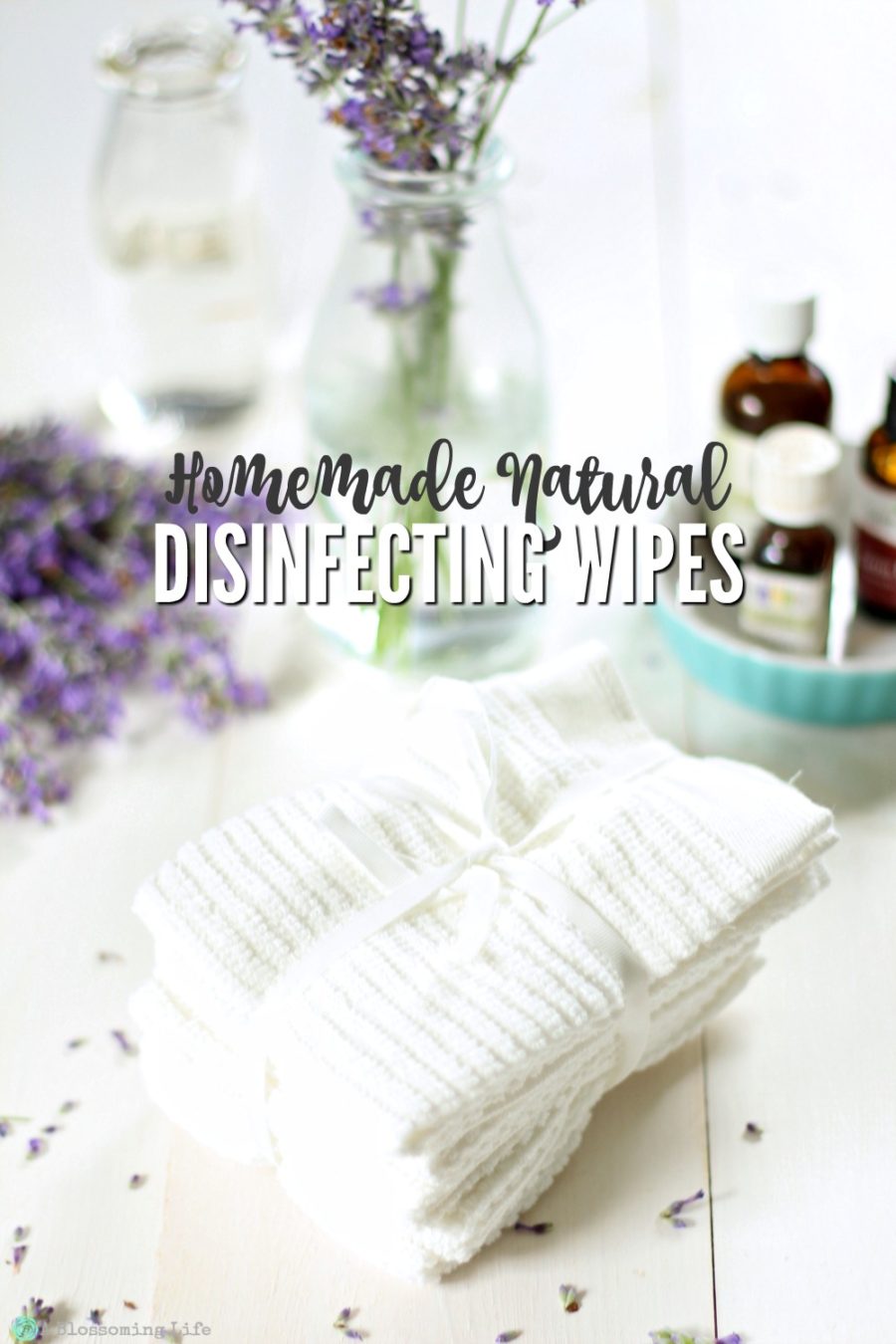 One thing I've learned from staying at home is that I clean a lot. For how much I clean now, I don't know how our house ever stayed clean before. Well, I do. My hubby is a cleaning champ, but our house wasn't quite as clean as it is now. Sorry honey, you did a great job! These homemade natural disinfecting wipes help make my life easier without the harmful chemicals. I can just grab one and wipe down all the counters in no time. Point for busy moms everywhere! Whatever makes my life easier, I'm into. Especially when it is all-natural.
I've been using these for years now since I've switched over to natural products. Did you know that some store-bought disinfecting wipes contain ingredients that have known respiratory affects, endocrine disruptors, and can potentially cause cancer (source)? No thank you. I'll stick to these wipes that contain simple, effective, and natural ingredients. And you probably already have all the ingredients in your pantry. Well, you may not have essential oils hanging around, but if you're starting your natural lifestyle, essential oils are awesome! I was going to say essential, but figured that was too much.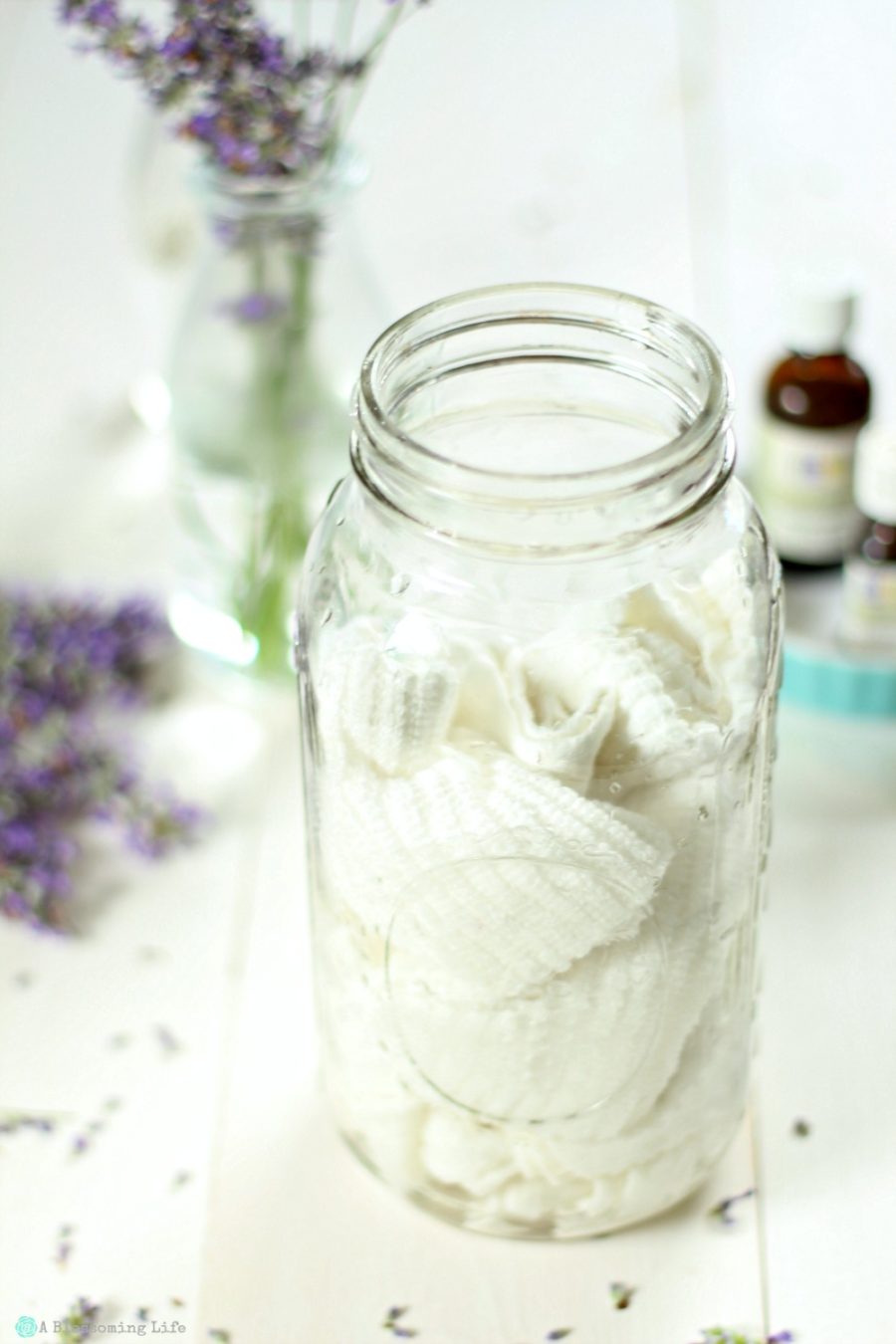 Homemade Natural Disinfecting Wipes
Ingredients:
1 cup white vinegar
1 cup water (use distilled if you aren't planning to use these right away)
10-15 drops of essential oil (

t

ea tr

ee, lavender, lemon, peppermint , or one of my favorites Germ Fighter)
For tough jobs, I may add a squirt of natural dish soap
Directions: Add ingredients together and pour over wipes. To use: ring out excess cleaner and go to town wiping your gross counters, door knobs, or handles.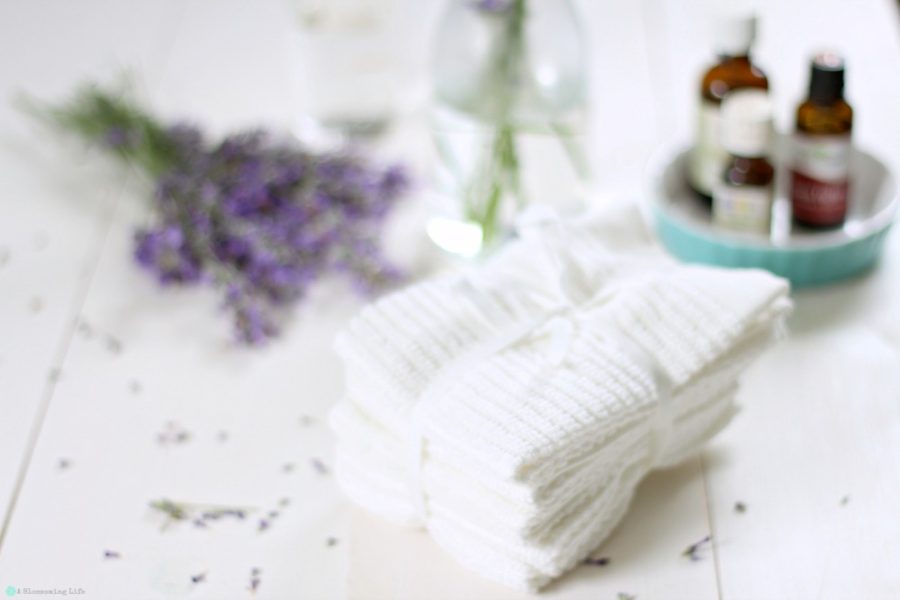 Wasn't that simple? You can whip these up in no time.
This post contains affiliate links. Affiliate links help support A Blossoming Life at no extra cost to you.
You may also like…